Upper Animas
Ultimate Whitewater Adventure
About This Trip
Discover heart-pounding whitewater, beautiful canyons and inspiring wilderness on this high value, high adventure river package. Three or four days of action packed wilderness adventure and adrenaline rushes! Combine the Upper Animas and Piedra rivers to make the most beautiful, remote Class V whitewater rafting trip vacation in Colorado and the United States your reality!

Season

Class of Rapids
High Water: IV & V with continuous II and III
Low Water: Continuous, technical II & III with IV+

Meet Time

Return
Boat Options
Regular Rafts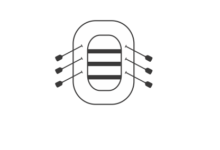 15 foot self-bailing rafts rigged as oar boats with paddle assist. Be ready to paddle and swim on your pre-trip orientation!
Ages 16+
Payment & Cancellations
Payment Options
Pay in full.
1/2 down, 1/2 charged 30 days prior to trip.
1/3 down with remaining balance charged in thirds.
Call for other arrangements!
Free Courtesy Hold
We don't want you to miss out on this trip so we'll hold your spots, payment-free, for 24hrs while you make your final arrangements & prepare for payment.
Fees
In addition to the listed trip cost, we collect an additional 9% for River and Land Access Fees (ie. Forest Service, BLM, City, Private Land Use).
Cancellation Policy
We conform to the Durango & Silverton Narrow Gauge Railroad cancellation policy. Train ticket refunds/cancellations are subject to a fee cancelled 5 days before your reserved date. There are no refunds issued on reservations cancelled less than 5 days before your reserved date.
A 90% refund, less the train ticket fees, is issued for cancellations received in writing 5 days prior to trip departure.
At the orientation, if it is determined that the Upper Animas is not the right trip for you, there is a $250 nonrefundable train ticket & orientation trip fee per person. Train tickets may be able to be transferred depending on the train's availability. After the $250 nonrefundable fee, the remaining trip balance may be applied to any of our other trip options or kept on your account in a trip gift certificate for future use.
Itinerary
DAY BEFORE ITINERARY
5:15 PM
Check into our office the evening prior to trip at 5:15 PM to get fitted for your thermal wetsuit gear, sign release forms, go out on your orientation raft trip and take your practice swim in a Class II+ to III+ rapid.
DAY 1 ITINERARY
Meet at the Piedra River Store at the time your guides designated at orientation. Shuttle to the Piedra River for the start of your trip. Get dressed for the river! Wetsuits and wetsuit boots required (rentals available).
Hit the river! Enjoy Class II & III rapids as a warm up. Hit Class IV "Big Drop rapid".
Scout & thread "Eye of the Needle" a big Class IV+ rapid. Scout "Son of Mud" rapid a Class IV+ rapid. At high water this rapid must be portaged. It simply clears everyone out of the boat!
Finish your morning with "Climax" rapid, your final Class IV of the day!
Lunch
Devour a delicious riverside lunch and soak in the warm riverside, natural hot spring.
Get back on the river for more Class II & III rapids. Relax & enjoy the breathtaking wilderness & seclusion.
3 PM
Take out and shuttle back reflecting on your special day! Arrive at the Piedra River store
Head back to your hotel to rest up for another exciting day of rafting!
DAY 2 ITINERARY
Shuttle to Silverton, Colorado via the Million Dollar Skyway. Suit up for your river trip!
Hit the river! Warm up through "Animas Gorge" with continuous Class III rapids. Scout and Run "Ten Mile" rapid, your first Class V of the day.
Lunch
Stop for a deli-style riverside lunch.
Hurry back to the river for more continuous Class III rapids. Scout "No Name" rapid and run it, if you dare! More continuous Class III rapid fun!
Arrive at our semi-permanent Needleton Camp.
Relax, hike and/or fish while our guides become your gourmet chefs and start to prepare your dinner! Enjoy the night in the true Colorado Wilderness.
DAY 3 ITINERARY
Wake up to fresh brewed coffee and a filling breakfast.
Hit the river! Again! Enjoy continuous Class III rapids as a warm up for your third day of rafting. Scout "Broken Bridge," a Class V rapid, and run it! Hit more continuous Class III rapids.
Lunch
Take a break for a hearty riverside lunch.
Get back on the river for even more Class III fun! Scout & run "Tank Creek." Run your final Class IV rapids, "Specter" and "The Narrows."
Arrive at the Tacoma Power Station, take out & de-rig boats for the train. Board the train and relax as you take in the sights of the Rockwood Gorge.
Arrive at the Rockwood Station and shuttle back to Durango.
6:00 PM
Arrive back at our Durango office
* Please note that all itineraries are subject to change due to river conditions.
Trip Information
Important Considerations:
This trip is physically demanding.  All participants must be in outstanding physical shape. When rafting, it is important to choose the trip that matches the level of the least adventurous and least physically fit person in your group. It is dangerous to ignore their physical limitations. As a group leader, it is important you pre-screen all participants and let them know all trip details.
For all of our high adventure trips, an orientation is required. You will do your orientation on the Lower Piedra River on your first day of rafting.
Since this box canyon of the Piedra becomes 1,000 feet deep and there is only road access where we put-in and take-out & the only access into the Upper Animas Canyon is via the train, all participants must be in excellent shape to hike out if needed. This level of physical fitness is necessary to participate in this trip.
Mild to Wild uses different size rafts depending on the water flow.
The price of this trip includes the $85 Narrow Gauge  Railroad train ticket.
What to Wear or Bring:
Wear a swimsuit under your clothes for the shuttle and train rides. Wetsuits and wetsuit boots are required. Please provide height, weight and shoe size to reserve the proper size.
Bring sunscreen, water, hat and sunglasses if desired, and your sense of adventure!
Bring camp clothes, hiking shoes, toiletries, and sleeping gear (tent, sleeping bag & pad) – rentals available.