Moab Kayaking on the Colorado River
A spectacular Moab, Utah kayaking adventure!
2 & 3-Day Trips – Perfect for Families & Groups!
Kayaking the Colorado River
is a great way to increase the level of adventure and explore the breathtaking Castle Valley in your very own inflatable craft (under the supervision of our instructional guides, of course). Spin, paddle and surf your way down the legendary Colorado River! On our multi-day trips we generally bring along an inflatable kayak or two for you to try out. On one day or shorter trips you have your choice of rafting or kayaking!
Colorado River Kayak Trip Options
All information provided while booking online is transmitted via a secure connection. Credit card details are heavily encrypted/inaccessible.
Colorado River Three Day Inflatable Kayak Trip
A truly unforgettable Colorado River trip!
Meet: 10:00am (lodging pick up or at Lion's Park)
Return: 2:00-3:00pm
Cost: $405* per person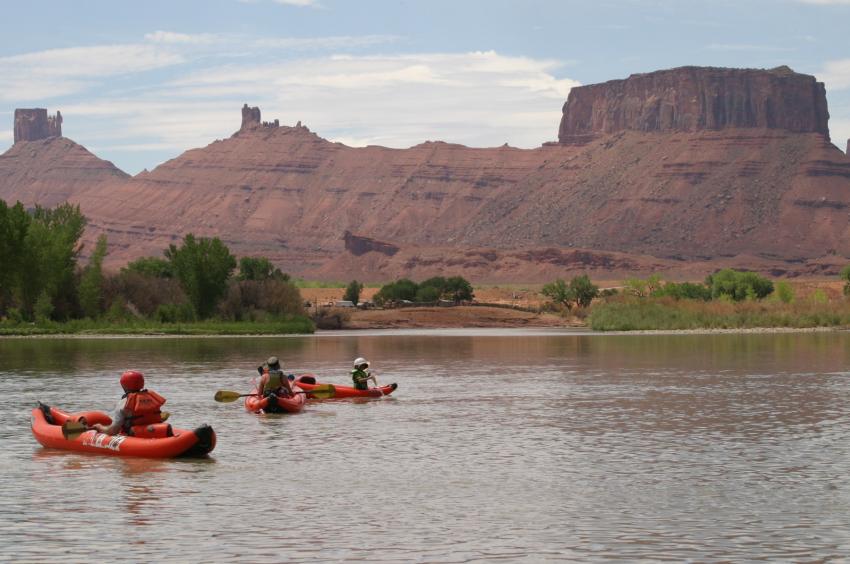 Book This Trip
More Info
Colorado River Two Day Inflatable Kayak Trip
The best family/group inflatable kayak trip!
Meet: 10:00am (lodging pick up or at Lion's Park)
Return: 2:00-3:00pm
Cost: $309* per person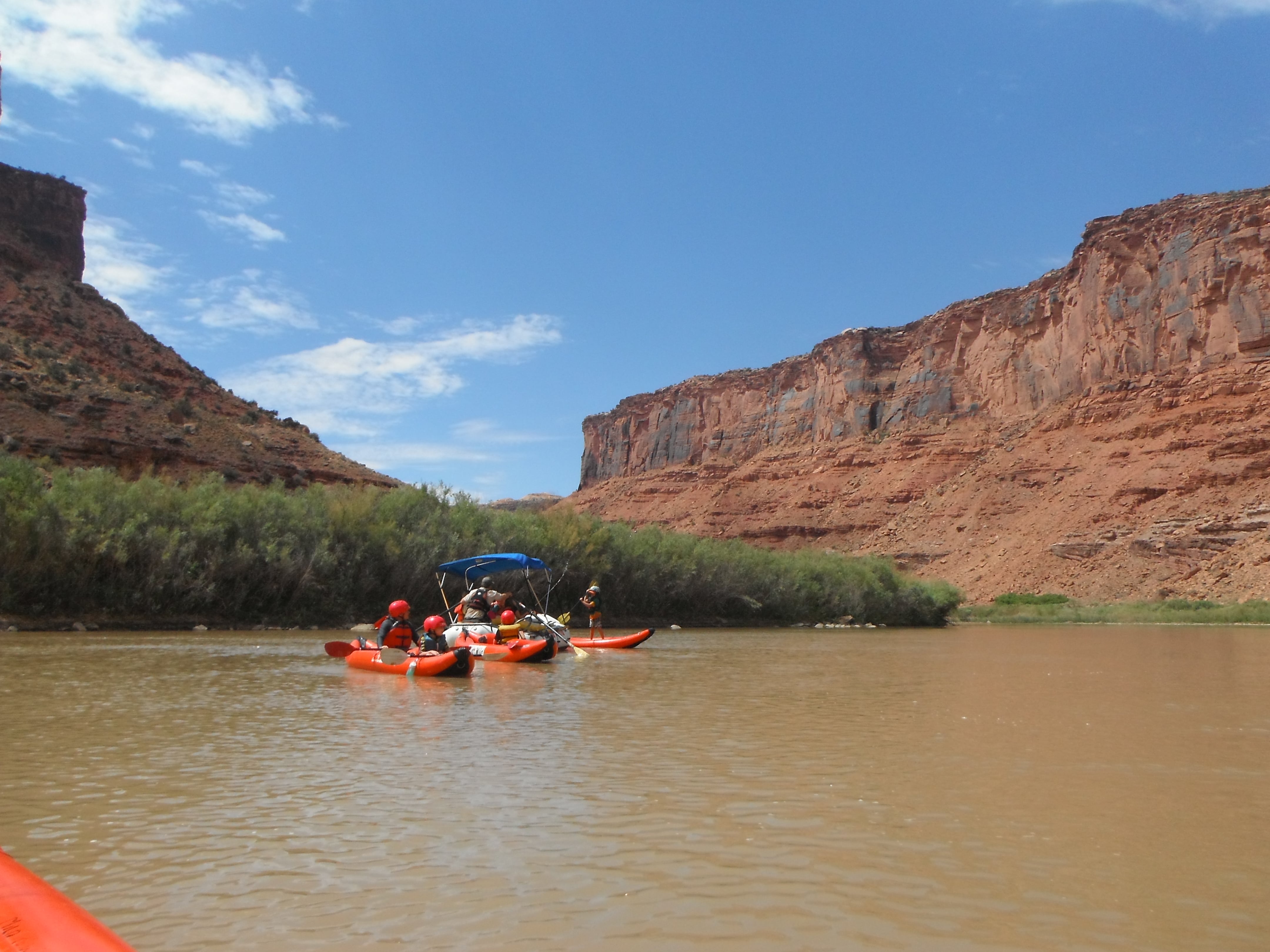 Book This Trip
More Info
*Additional River/Land Access Fees not included