Moab Jeep Tours
Scenic Jeep Tours in Moab, UT
Moab Jeep Tour Highlights
· Explore some of the dramatic and hidden scenery beyond Moab in a short time.
· Enjoy the scenery and sites of dramatic and steep canyons on less intense trails, letting you relax rather than hold on for dear life!
· Our custom, open-air Jeeps make for a comfortable ride to take in the views.
· Experienced guides provide extensive and fascinating knowledge about ancestral and geologic history of the area.
· Discover other unique, less visited areas outside of the National Parks.

Location

Adventure Level

Season
Ages
About Moab Jeep Tours
Moab's surreal landscapes are an off-roading utopia. With sloping avenues of Slickrock and terracotta, getting to the backcountry of Mars on Earth is a surprisingly short commute.
While we've got nothing against a good old fashioned ramble through the desert, taking a scenic Jeep Tour can be a much more effective and comfortable way to reach the area's signature sites. 
Our specially designed, open-air vehicles let passengers get a taste for four-wheeling on the red-rocks. Those looking to teeter the tires and surge with adrenaline cliffside need not apply for this tour.
What is extreme are the viewpoints, not the ride itself. Our routes cruise through crumbling canyons, gravity-defying hoodoos, hidden arches and precious petroglyphs.
In between stops for photos and exploring the sites, your guide will provide explanations of Moab's insane geology and drama-filled history. 
This tour allows passengers to immerse themselves in this unique terrain while learning about what made it this way— and who in the world survived out here before air conditioning.
The scenic off-road Jeep Tour is a great addition to any itinerary and lasts 4 hours.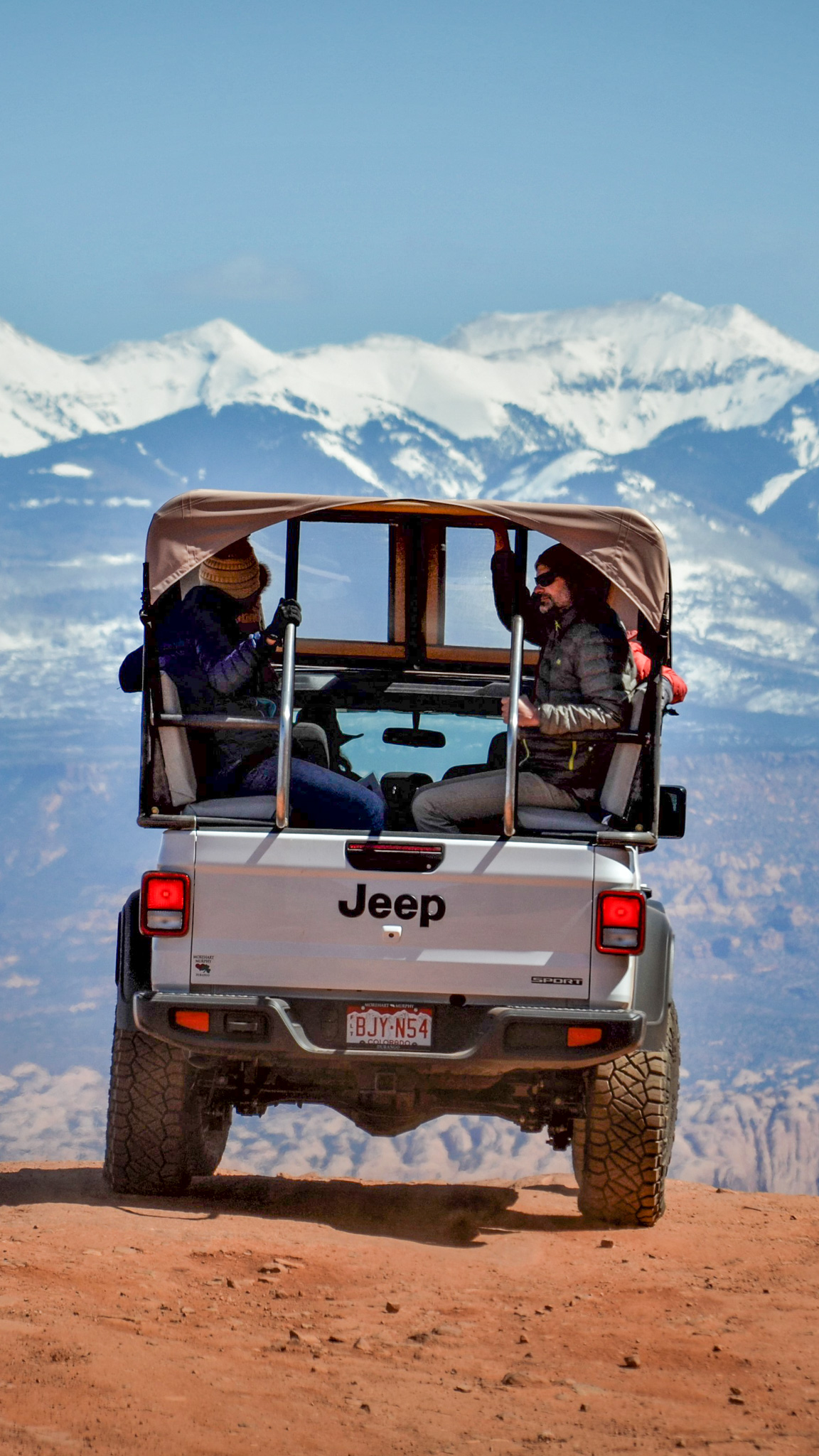 Payments & Cancellations
Payment Options
1/2 down, 1/2 charged 30 days prior to trip.
1/3 down with remaining balance charged in thirds.
Call for other arrangements!
Free Courtesy Hold
We don't want you to miss out on this trip so we'll hold your spots, payment-free, for 24hrs while you make your final arrangements & prepare for payment.
Fees
In addition to the listed trip cost, we collect an additional 9% for River and Land Access Fees (ie. Forest Service, BLM, City, Private Land Use).
Cancellation Policy
Receive a 90% refund with written notice 36 hours or more before the trip.
Trip Change Option: Up to 12 hours prior to departure, trips can be rescheduled for a different day and/or time. The price of this change policy is 5% of the total trip cost. Upgrade only available at time of reservation and must be applied to each seat.