Durango Colorado Attractions & Things to do in Durango
Combine Your Adventures & Save!
With so much to experience in the Southwest, we know you want to make the most out of your vacation. For this reason, we've combined our most popular
Durango Colorado Attractions and Things to do in Durango
for you! Our adventure vacation packages will save you time and money!
If the packages below don't fit your needs, create your own adventure vacation package with one of our other river trips!
Save 7.5% off of each adventure you book!
Overwhelmed with all our trip options? Use our
Trip Finder
to help you discover the best trips for you!
Available Adventure Vacation Packages in Durango, Colorado:
Rivers, Trails, Rails, & Mesas
Don't miss a thing! Experience the whole Southwest CO adventure!

Trails & Rails Meet: 8:00am • Return: 6:00pm • Cost: $229* Adult; $163* Youth

Raft Meet: Choice of 9:00 or 1:30 • Return: 4 hours later

Mesa Verde Discovery Tour Meet: 8:15am • Return: 4-5pm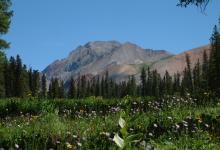 Book This Trip
More Info