Upper Animas
River Rafting
Upper Animas Highlights
 Trip Highlights:
· 100+ rapids
· Considered to be the most difficult commercially run river in the U.S.
· Continuous Class II and III with intermittent IV's and V's – no pools!
· Average gradient of 85 feet per mile.
· 14,000-foot peaks rising from the banks of the river
· Roars through Colorado's largest wilderness area – the famous Weminuche Wilderness.
· Catered overnight trips at our semi-permanent camp.
Does part of your group want a mild trip while you paddle away all day? Check out the Lower Animas 3/4-Day!

Location/Season
Silverton, CO
Late May – Early August

Adventure Level
High Adventure: High swim potential and a lot of contact with the water.

Class of Rapids

Restrictions
Needleton Section: 14+ (at lower flows)
Physical fitness is essential. Required orientation the evening prior. Wetsuits are required (rentals available). Paddling experience is recommended.
About This Trip
The Upper Animas is one of the most notorious whitewater rafting trips in the United States. This thundering stretch through the remote Weminuche Wilderness requires a wealth of respect, stamina, and tenacity from all those who run its wild waters.
Mild to Wild runs the Needleton Section of the Upper Animas, a more "friendly" section with big rolling waves than technical drops. Due to the remoteness of this trip, it requires us to ride the historic Durango Silverton Narrow Gauge train in and out of the canyon— A major highlight for this ultimate wilderness trip!
We also have the option to campout along the river for the night. Our Needleton Camp is semi-permanent and one of the most comfortable places to hangout along the Upper Animas River. Trust us when we say you'll probably never see more stars in your life than in this canyon, encapsulated between 14,000 ft. peaks.
All Upper Animas participants must be at least 14-years-old and physically fit. Passing the swim test orientation is required to join us on these trips. If our guides determine during the orientation this trip is not right for you, we will move you to another river.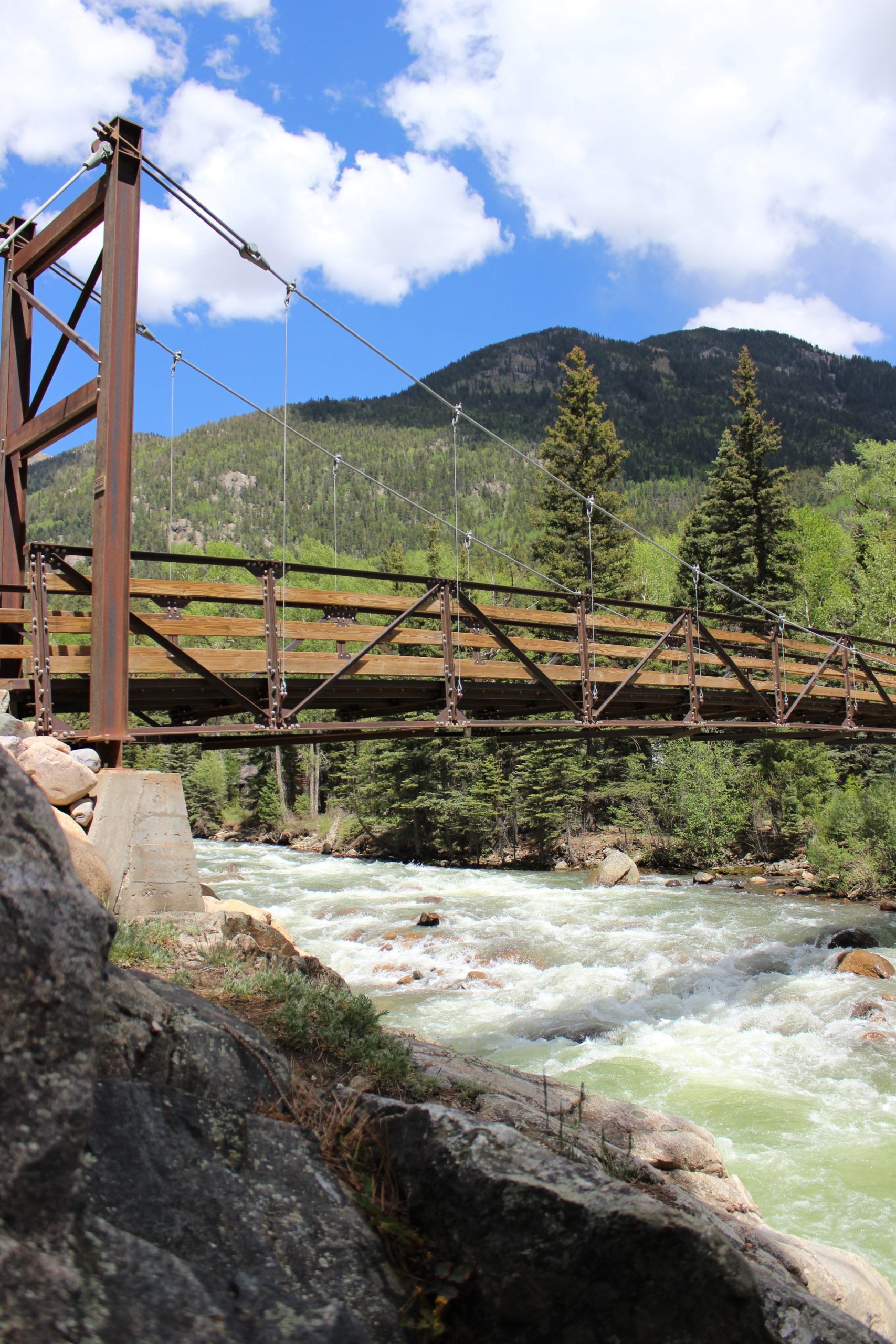 Payment & Cancellations
Payment Options
1/2 down, 1/2 charged 30 days prior to trip.
1/3 down with remaining balance charged in thirds.
Call for other arrangements!
Free Courtesy Hold
We don't want you to miss out on this trip so we'll hold your spots, payment-free, for 24hrs while you make your final arrangements & prepare for payment.
Fees
In addition to the listed trip cost, we collect an additional 9% for River and Land Access Fees (ie. Forest Service, BLM, City, Private Land Use).
Cancellation Policy
We conform to the Durango & Silverton Narrow Gauge Railroad cancellation policy. Train ticket refunds/cancellations are subject to a fee cancelled 5 days before your reserved date. There are no refunds issued on reservations cancelled less than 5 days before your reserved date.
Receive an 80% refund with written notice 5 days prior to trip departure. Less notice, no refund.
At Upper Animas orientation, if determined this is not right for you, for 1 day trips you may apply the trip cost to another available trip, less $250 per person for the nonrefundable train ticket & orientation. For overnight trips, the non refundable amount is $300 per person. Train tickets may be able to be transferred depending on the train's availability.
Trip Insurance through RoamRight is recommended to help cover unforeseen circumstances.