Trails & Rails
Jeep Tour and Train Package
About This Trip
The Trails and Rails package is all about the San Juan's astounding scenery! This trip starts with a morning cruise up the San Juan Skyway on a Mild to Wild shuttle.
This famous route to Silverton features some of the most dramatic views in Colorado, with 14,000 ft. peaks looming around every turn as you climb higher and higher over Molas Pass.
Once you roll into the charmingly historic town of Silverton, your Jeep Tour guide will be waiting for you ready to take you into the mountains.
Along the way you'll explore 150-year-old mining settlements, flourishing meadows, and panoramic views of the San Juan Mountains.
Your guide will give you the best stories, interp and puns possible, and are readily equipped to answer any questions you may have about the area.
After a few hours in pristine alpine, you'll return to Silverton for some time to shop and grab lunch before the train departs. For the last leg of the journey, you'll ride through the jaw dropping Animas River Canyon.
The views from the train will be completely different from your shuttle ride, as you'll be traversing a different side of the mountains and into a more remote stretch of the Weminuche Wilderness. You'll arrive back at the train station just in time for dinner!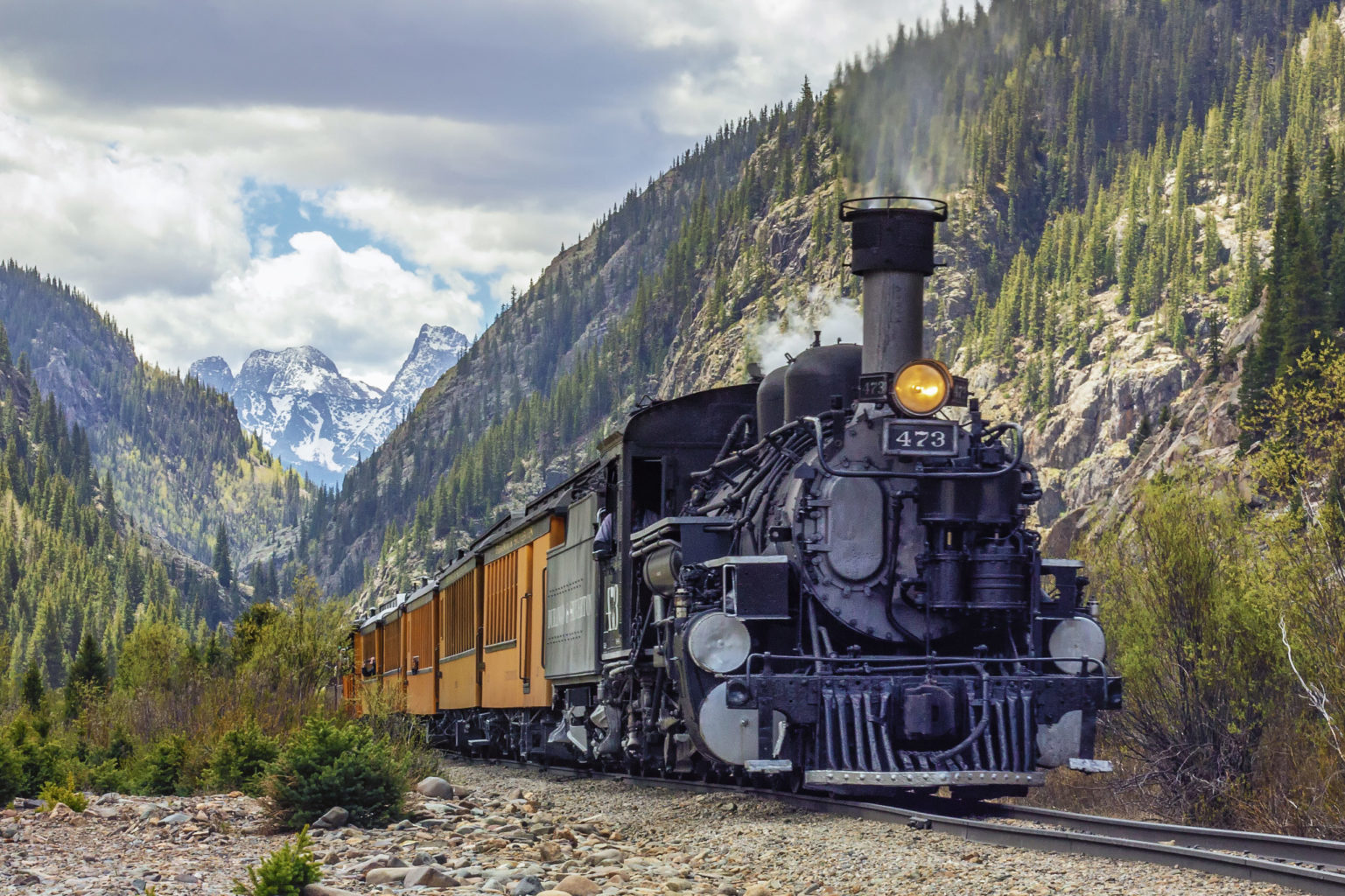 How to Book
Book your Shuttle and Jeep Tour with us here, and your one-way train ticket at the DurangoTrain.com.
How to Book Trails and Rails

Meet Time

Return

Location

Season
Trip Options
Morning Shuttle to Silverton & Jeep Tour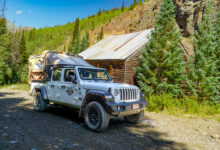 *Additional River/Land Access Fees not included
PAYMENT & CANCELLATIONS
PAYMENT OPTIONS
1/2 down, 1/2 charged 30 days prior to trip.
1/3 down with remaining balance charged in thirds.
Call for other arrangements!
FREE COURTESY HOLD
We don't want you to miss out on this trip so we'll hold your spots, payment-free, for 24hrs while you make your final arrangements & prepare for payment.
FEES
In addition to the listed trip cost, we collect an additional 9% for River and Land Access Fees (ie. Forest Service, BLM, City, Private Land Use).
Mild to Wild CANCELLATIONs (Shuttle & Jeep)
Receive a 90% refund with written notice 36 hours or more before the trip. Less notice, unfortunately there will be no refund.
Optional Upgraded 24 Hour Cancellation Policy: Receive a 100% refund up to 24 hours prior to trip departure. Up to 12 hours prior to departure trips can be rescheduled, or receive a Mild to Wild Gift Certificate for trip cost. This upgrade is only available at the time of reservation and must be applied to each seat.
Itinerary
Shuttle to Silverton • Silverton Jeep Tour • Train Back to Durango
8 AM
Meet our coach bus in the Train parking lot, just west of McDonalds ($10/day)
8:15 AM
Bus departs for Silverton.
10 AM
Arrive in the beautiful Victorian town of Silverton.
10 AM – 1 PM
Depart Silverton on historic mining roads to meadows, forests and sweeping views of the San Juan Mountains.
1 PM
Arrive back in Silverton for lunch and shopping.
2:30 PM
Board the Narrow Gauge Train at the Silverton Depot.
2:45 PM
Depart for Durango.
6:15 PM
Return to back to the Durango train station.
What to Wear & Bring
Dress in layers: T-shirt, sweat shirt and a warm jacket (Spring & Fall tours especially)
Wear dark colors! Unless you don't mind sporting the soot from the train.
Gloves (Spring & Fall Tours)
Beanie and/or Sun Hat
Rain Jacket
Light Hiking Shoes
Sunglasses
Sunscreen
Water Bottle – your guide will have water for refills!
Snacks
Camera
Important Considerations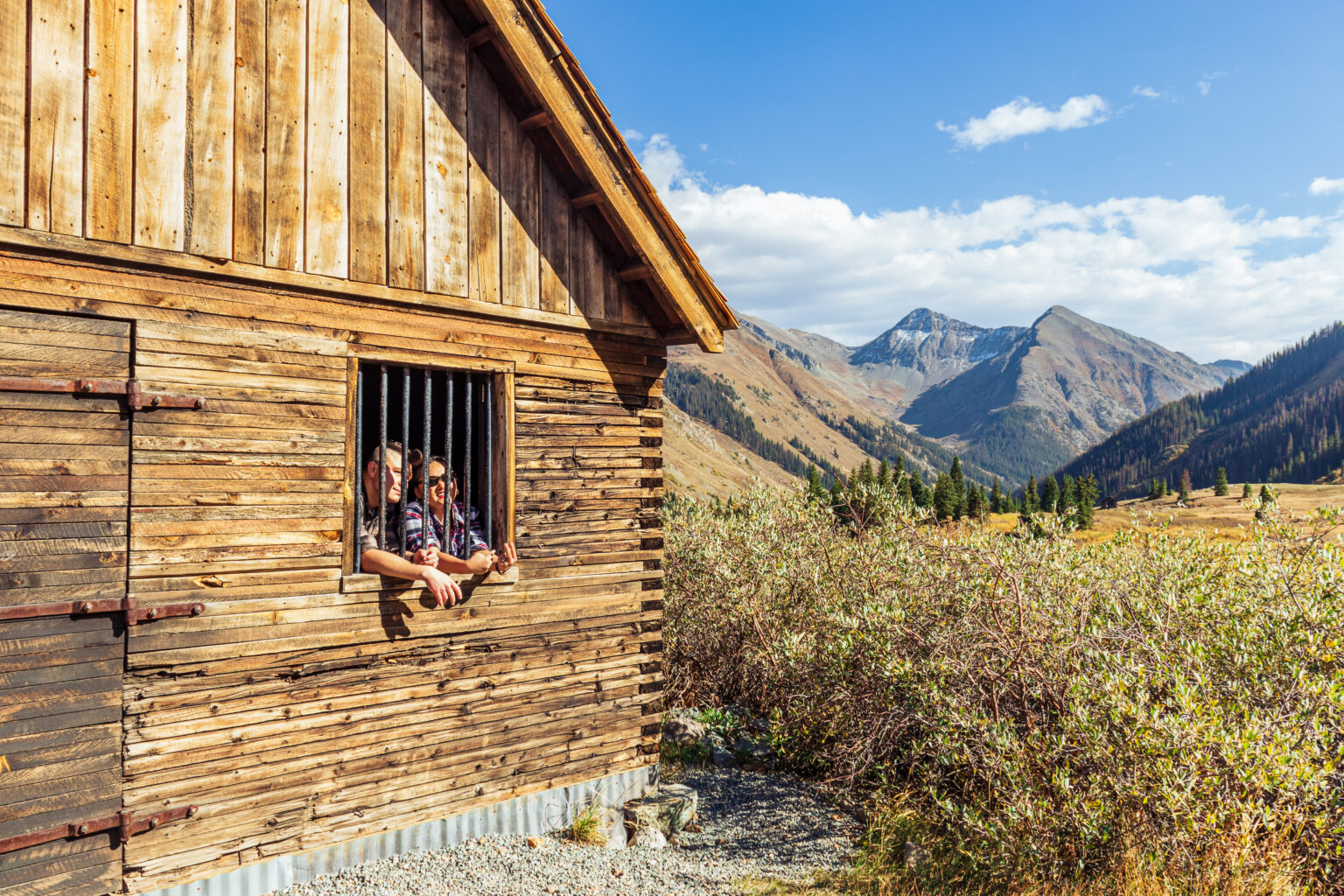 · We take different routes around Silverton depending on what people would like to see most. Some trails have more mining history while others are more about the views, so let your guide know what you're most interested in if you have a preference!
· Colorado Car Seat Law states children up to 8 years old must be in an appropriate car seat. Please bring your own.
· In fall and spring the temperatures / weather can fluctuate quite a bit. So bring layers with you just in case! The guides usually have blankets as well.
· The San Juan Mountains are prone to afternoon rain showers! Bring some rain gear.
· For the train, we recommend the open air gondola for summer trips!
· You can bring your own snacks for the train, but alcohol is not allowed aboard.