About Mild to Wild
25 Years Industry Leader of Whitewater Rafting Adventures & Jeep Tours in Colorado, Utah & Arizona!
About Mild to Wild:
Dear Friends,
Discover the magic of our 77 Mild to Wild trip options, 2 hours to 5 days, for ages 4 to 84 in Colorado, Arizona and Utah. The beauty and serenity of the places we go inspire us to dedicate our lives to sharing these natural treasures with you! We take pride in providing a first class adventure where no detail is overlooked. Mild to Wild has earned the reputation of being the Southwest Adventure Experts and has the highest number of repeat customers & referrals (just ask the locals). We are a family and treat you like you are our family! We will provide you an experience that will create memories to last a lifetime! Join us and see what you've been missing!
Live Your Adventure,
Alex & Molly Mickel and the Mild to Wild Team
Celebrating 25 years of connecting friends & family through nature & adventure!
Our Mission:
To enrich your life with an escape in the outdoors creating a deeper connection with nature, family, and new friends.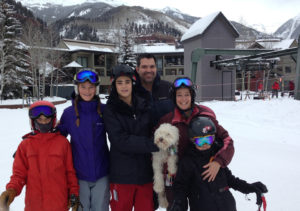 Company Culture:
Family! We are a family and Mild to Wild Rafting & Jeep Tours is a family! As a company, we put people first. We work as a team to create a supportive, caring environment where our staff can reach their full potential and, in turn, create the best possible guest experience. We inspire our staff by the serenity of the rivers and mountains so they will enjoy sharing these natural treasures with others as much as we do. And, we aim to inspire each and every guest with the magic of our mild, intermediate and wild adventures in a raft, inflatable kayak, stand-up paddleboard, jeep tour and/or Mesa Verde tour. Join our family for an adventure!