About Mild to Wild Rafting & Jeep Tours
Mild to Wild Rafting & Jeep Tours hires and trains many seasonal and year-round employees. Our staff is the most important part of our business. We value quality in our employees and invest in you. Company orientation, intensive initial training, and on-going training are critical for us to maintain our high level of repeat and referral customers and to offer our service guarantee: if our guest is not absolutely delighted with our guides and equipment, the trip is FREE.
What We Believe In



Environment
The environment is our lifeline. We embrace Leave-No-Trace, educate others about it on our trips, and strive to reduce our footprint. We put hours into maintaining and cleaning our river ways and trails. Our community is part of our environment. We donate thousands to local non-profits each year.
Excellence in Guests Services
Our guests are our most important stakeholders. We strive to exceed their expectations from the first point of contact with the goodbye at the end of their experience with us.
Integrity
Be real. Be authentic. Be transparent. Be fair. We uphold the highest standards of integrity in all of our actions. Integrity is at the root of all our decision making.



Team Member Growth
Our team is part of our family. We value them, encourage their development, and reward their performance. Our success is dependent upon the collective energy, intelligence, and contributions of all of our team members. We provide pathways for advancement and invest in our team to invest in Mild to Wild's future.
Family
We, Molly and Alex Mickel, are a family, the Mild to Wild team is our family, and our goal is to bring you into our Mild to Wild family forever by exceeding their expectations with excellence in guest services.
Accountability
If it is to be, it's up to me. We are personally accountable for delivering on our commitments. It's amazing how much we can achieve when we don't care who gets the credit.
The Mild to Wild Team
Elena Donharl
Operations Manager & River Guide
Anna Folks
Multi-Day Operations Manager / River Guide
Sage Kooi
Durango Office & Sales Manager
Jerry McGeorge
Land Tours Manager
Why Work at Mild to Wild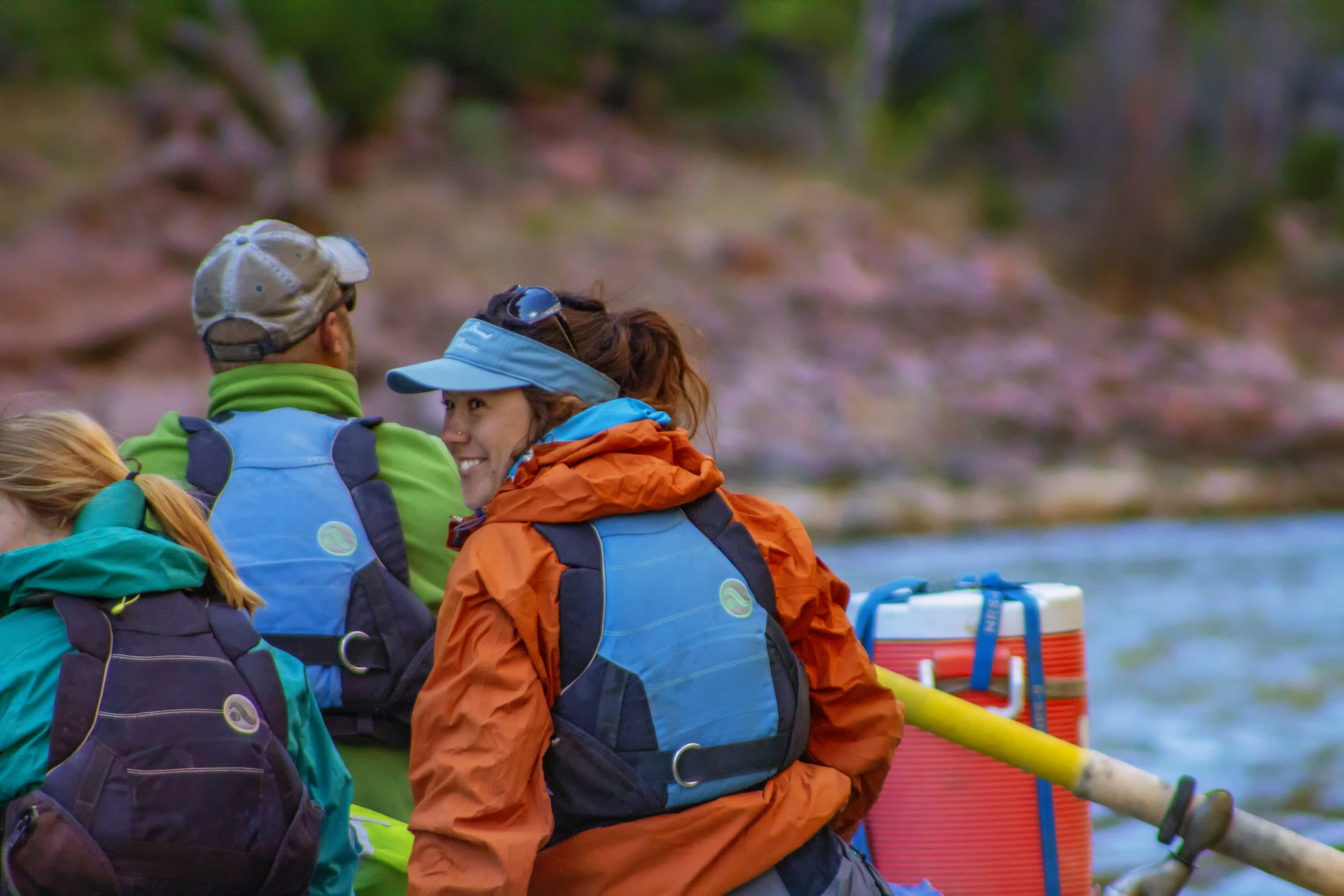 Culture:
Mild to Wild Rafting Jeep Tours provides a professional yet fun and relaxed work environment. You'll learn the same skills and gain the experience that would find from a more corporate organization while working in a relaxed and fun work environment. We provide great benefits, opportunities for development & advancement, and take care of our employees as though they are family. Perhaps the best part of being a part of the Mild to Wild team is the chance to enjoy all our adventures and trips for free. We encourage our staff to get out into the mountains & on the water as much as possible.
Our Mission:
Our mission is to enrich our guests lives with an escape in the outdoors, creating a deeper connection with nature, family, and new friends. We at Mild to Wild dedicate ourselves to that goal.
Diversity and Inclusion:
At Mild to Wild, we strive to build an inclusive culture that encourages, supports, and celebrates the diverse voices of our team. It fuels our creativity and adventures,  and connects us closer to our guests in nature.