Silverton's Ghost Town
Discover Colorado's Most Preserved Ghost Town
Silverton Ghost Town Tour
Location:
Silverton, Colorado
Adventure Level:
Mild
Season:
Mid May – Early October
Age:
All Ages
Tour Description:
Discover the beautiful, awe-inspiring Million Dollar Sky Way as we drive you from Durango to Silverton on a
Colorado ghost town tour
or our packaged
Trails & Rails
trip. Along the way to the departure city of Silverton, CO, you will see the grandiose peaks of Grizzly Peak, Engineer Mountain, Pigeon and Turret, Spud Hills, the Twilights and Snowdon, all before even reaching Molas Pass! The drive is peppered with remnants of old mining claims and tailing piles. Explore the old buildings and get a feel for an old mining ghost town! The vistas are unbelievable with spectacular creeks and waterfalls cascading down mountain sides in a spectacular display of Colorado splendor. Marmots, mule deer and elk herds may be seen as well as soaring hawks and eagles, or maybe even a black bear or a lynx!
Ghost Town Tour
Trails & Rails
Experience a Colorado ghost tour and the Durango Train. Meet: 8:00am in Train Station Parking Lot

Return: 6:00pm

Cost: $156.59* Adult; $105.50* Youth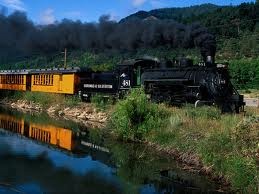 Book This Trip
More Info
Ghost Town Tour
Spend half a day exploring ghost town ruins above Silverton, CO. Meet: 9:45am at Bent Elbow Restaurant, Silverton, CO

Return: 1:30pm

Cost: $87* Adult; $71* Youth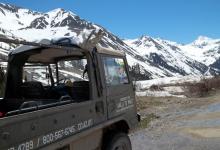 Book This Trip
More Info
Full Day Ghost Town Tour
We cater to you on this tour above Silverton! Meet: 8:15am Durango Office

Return: 4:00pm

Cost: $141* Adult; $115* Youth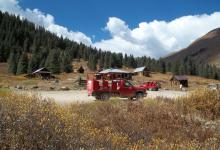 Book This Trip
More Info
Custom Jeep Trail Tour
Enjoy a tour that is all your own! Choose your time and tell us what you want to experience on your private jeep trail tour! Base cost covers up to 7 guests and up to 8 hours.

Cost: $985* Call to reserve! (970) 247-4789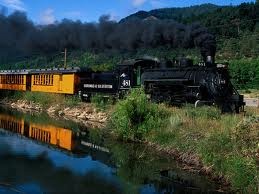 Experience the Ghost Town Tour with a ride on the
Durango & Silverton Narrow Gauge Railroad
on our
Trails 'n Rails
package.
Click here for directions to the Silverton Mini Ghost Town Tour meeting location.
*Additional River/Land Access Fees not included