Dolores River Rafting
Cortez, CO
Dolores River Rafting Trip Highlights:
· The longest flowing western river canyon in the US next to the Grand Canyon
· Due to limited dam releases, access to this magnificent waterway is only every few years.
· A legendary river with red rock hues and towering ponderosa pines
· The infamous Snaggletooth Rapid
· Ancient Ancestral Puebloan ruins along the way
· Close to Durango & Telluride, Colorado
· Predictable flows only every few years
· Great trip for families, friends, groups & reunions

Location

Adventure Level

Restrictions

Season

Class of Rapids
Water Level
Info for the 2023 Season
Dates
May 19th – June 20th.
Those wanting to run the Dolores earlier can be accommodated for groups of 12 or more. Please contact us if you'd like to set up an earlier trip.
Expected Water Levels
Between 800 – 3600 CFS
Mcphee Dam does not give much notice before a release, but its management is expecting multiple releases from May to June. Estimates for CFS are completely approximate.
3.5 Day Slick Rock
3.5 Day Slick Rock trips meet up with groups on the last half of the 6-Day trip. The approximate meet time is 1 PM at the Slick Rock Canyon boat launch.
Boat Sizes
We generally use 16 ft. rafts with oar frames on all Dolores River trips.
Put ins / Take Outs
Full Day Ponderosa – Bradfield Rec. Site to Mountain Sheep Point (19 miles)
2 Day Ponderosa – Mountain Sheep Point to Slick Rock Canyon (28.5 miles)
3 Day Ponderosa – Bradfield Rec. Site to Slick Rock Canyon (47.6 miles)
3 Day Slick Rock – Slick Rock Canyon to Bedrock Boat Ramp (49 miles)
6 Day Ponderosa & Slick Rock – Bradfield Rec. Site to Bedrock Boat Ramp (96.7 miles)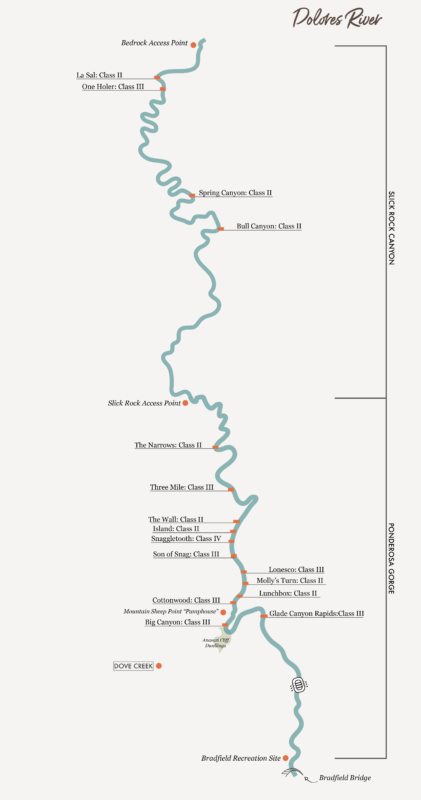 Payment & Cancellations
Payment Options
1/2 down, 1/2 charged 30 days prior to trip.
1/3 down with remaining balance charged in thirds.
Call for other arrangements!
Free Courtesy Hold
We don't want you to miss out on this trip so we'll hold your spots, payment-free, for 24hrs while you make your final arrangements & prepare for payment.
Fees
In addition to the listed trip cost, we collect an additional 9% for River and Land Access Fees (ie. Forest Service, BLM, City, Private Land Use).
Cancellation Policy
60+ days: Receive a refund less $200 per person unrecoverable fees.
45+ days: Reschedule for another trip/date, or receive Mild to Wild gift certificate less $200 per person.
Less than 45 days, unfortunately there will be no refund.
RoamRight Travel Insurance is recommended to help cover unforeseen circumstances, such as cancelled flights, sickness or medical evacuations.
Guests needing to be evacuated from the canyon will be charged a minimum of $1,000 per person.
Dolores River Rafting
Once a free-flowing and mighty river, the Dolores River ran reliably every Spring through the magnificent Dolores River Canyon. The Dolores River Canyon is the longest flowing canyon in the U.S. only second to the Grand Canyon.
Known for its playful whitewater, legendary class IV "Snaggletooth" rapid, ancient ruins, and stunning scenery. These features combine to make for the trip of a lifetime.
Rafting the Dolores River is a special treat that few ever get to experience. Ironically, the Dolores River lives up to its name, the "River of Sorrow". Due to limited releases of water from the McPhee reservoir, the Dolores isn't always runnable.
Impounded by the walls of Mcphee Dam only every few years does mother nature overwhelm the heights of this blockage to allow water to cascade through the red rock and gold walls.
Tucked away in the Southwest Corner of Colorado, far away from the racing pace of everyday life, is the Southwest's Dolores River Canyon. Don't miss this chance to experience Dolores River rafting. Who knows how long it will be until you can ride this river of lore again.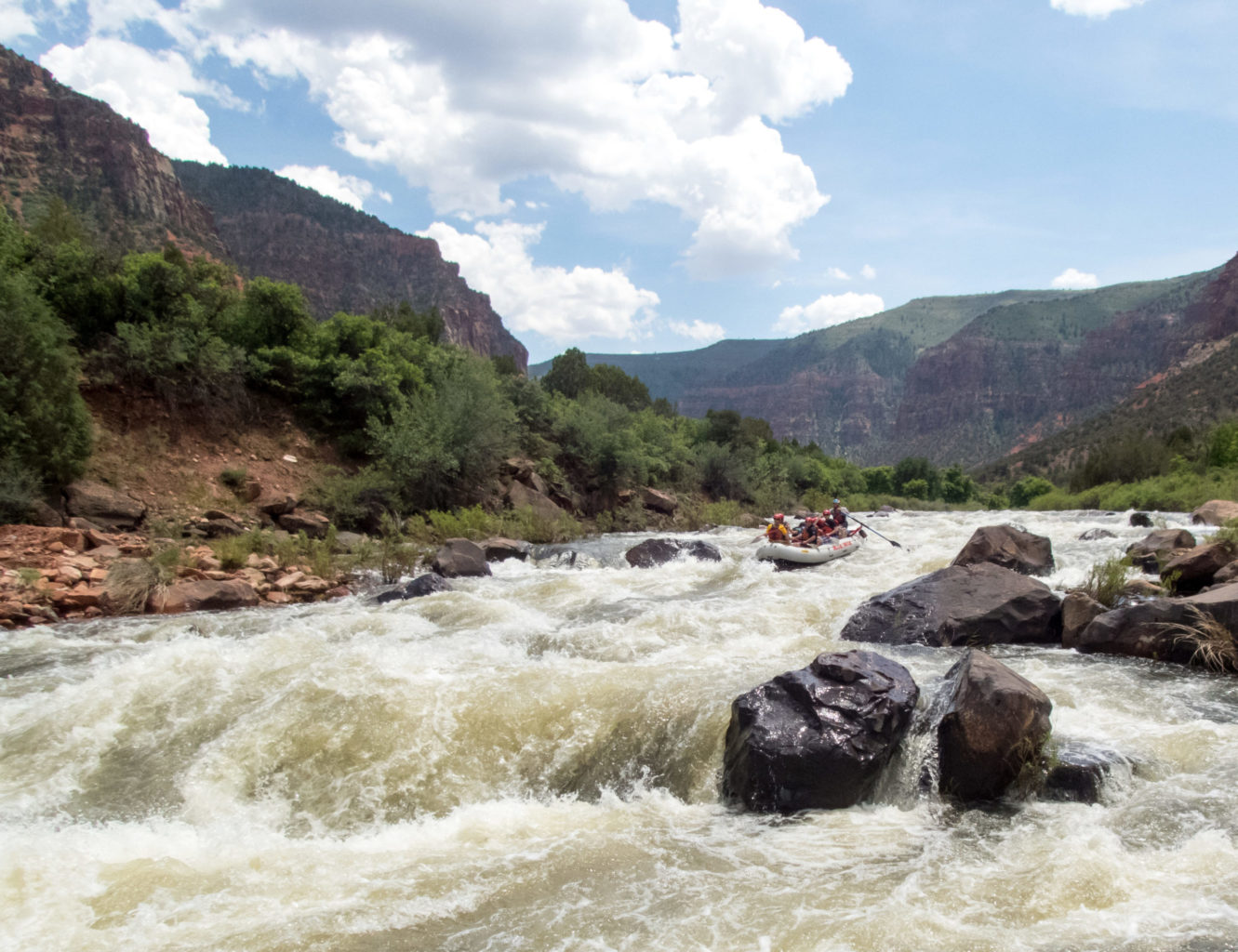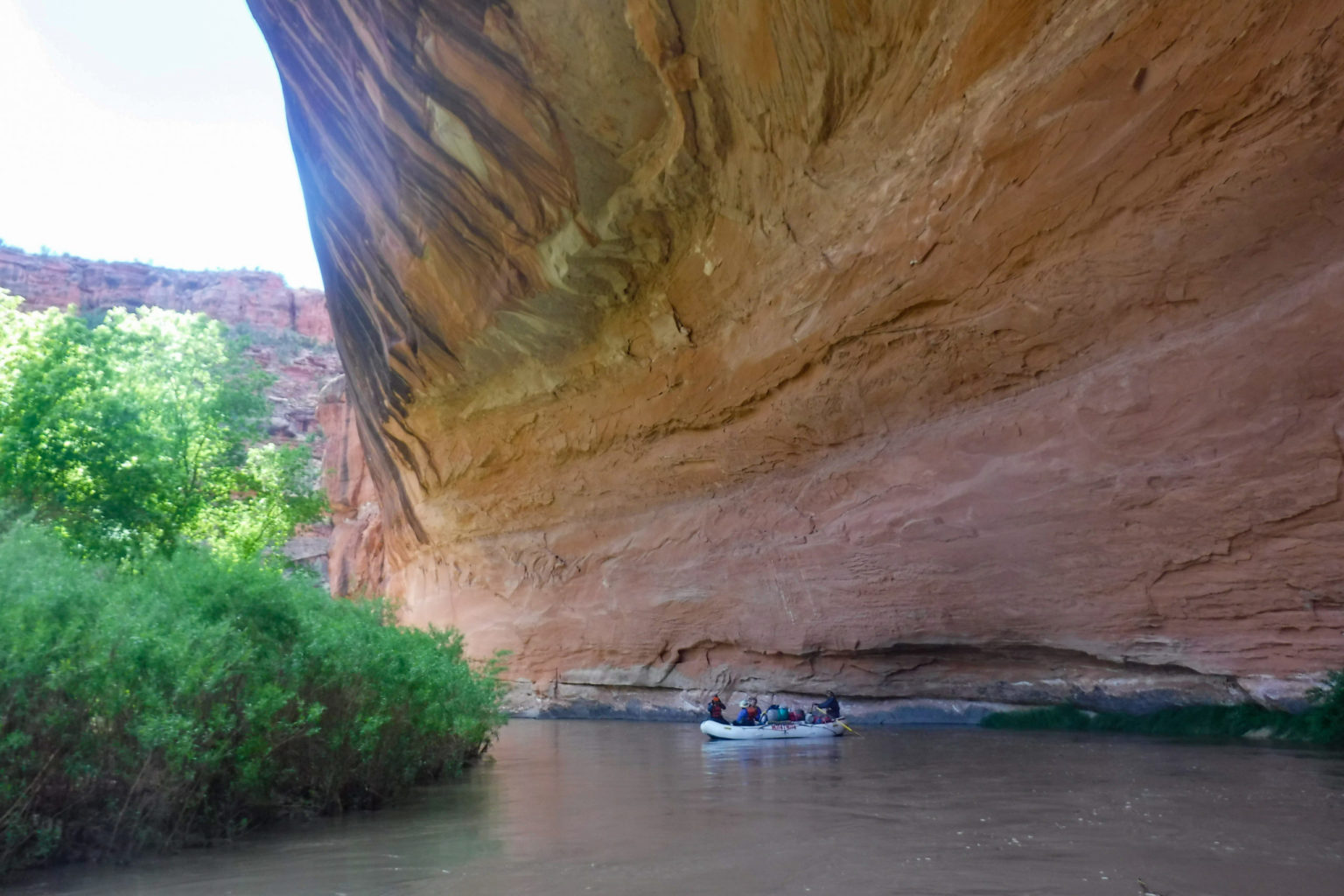 Camping & More Info
Want more information about our Dolores River rafting trips?
Join our email list to get more details about each section of the Dolores River and what makes each trip special.