Mesa Verde National Park
Half Day Tour
About This Trip
Our Mesa Verde Half Day tour will get you to the park's most popular spots in just 4 hrs. This tour is recommended for people on a short timeframe, only interested in a brief visit to the park, or who are looking for a more budget-friendly option. This tour meets and returns to the Mancos Visitor Center near the entrance of the park. For those wanting the full 700-year tour with an in-depth interpretation of the park's most unique sites, we recommend the full day, 8hr discovery tour.
Location
Adventure Level
Meet Time
Return
Trip Options
Mesa Verde 1/2 Day Tour
4hr guided tour of Mesa Verde National Park. See the best sites in a limited time frame.
New Flexible Payment & Cancellations
Payment Options
10%, remainder split in payments.
1/2 down, 1/2 charged 30 days prior to trip.
1/3 down with remaining balance charged in thirds.
Call for other arrangements!
Free Courtesy Hold
We don't want you to miss out on this trip so we'll hold your spots, payment-free, for 24hrs while you make your final arrangements & prepare for payment.
Cancellation Policy
We know plans change… so we offer a lenient cancellation policy. With optional upgraded cancellation, receive a 100% refund up until 24hrs prior to trip.
Fees
In addition to the listed trip cost, we collect an additional 8% for River and Land Access Fees (ie. Forest Service, BLM, City, Private Land Use).
Itinerary
8:00 AM or 1:00 PM
Meet your guide at the Mancos Visitor Center: 101 E Bauer Ave, Mancos, CO 81328
Depart for Square Tower House
Arrive at Square Tower House, Walk to Overlook
Arrive at S.T. House Overlook
Depart for Pithouse / Pueblo / Kiva Site
Arrive at Pithouse / Pueblo / Kiva Site
Depart for Pueblo / Great Kiva Site
Arrive at Pueblo / Great Kiva Site (Restrooms)
Depart for Cliff Palace Overlook
Arrive Cliff Palace / Cliff Canyon Overlook
Depart for Mancos Visitor Center
12:00 PM or 5:00 PM
Return to Mancos Visitor Center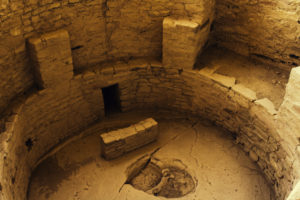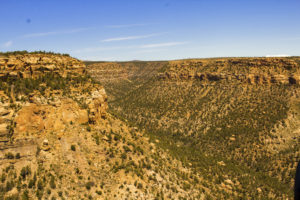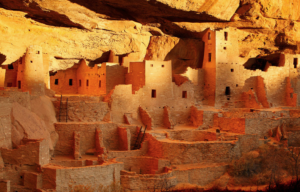 Important Considerations
Colorado Car Seat Law states children up to 8 years old must be in an appropriate car seat. Please bring your own.
Dress in layers. Summer is cool in the morning and hot by the afternoon. Fall, Winter and Spring bring a warm coat, hat and gloves.
Bring sunglasses, hat, sunscreen, camera, water bottle and cash for any treats or souvenirs.
Descend a flight of stairs to access Cliff Palace. To exit, climb three sturdy ladders about 10 feet each. If you prefer, you can view Cliff Palace from the overlook.
Trip Highlights
Learn the history and culture of the Ancestral Puebloans
Hike around ancient architectural marvels
Experience guided tours full of up-to-date information on the dwellings
Great trip for the whole family – educational, entertaining, memories that last a lifetime!