Mesa Verde National Park
Half Day Tours
About Half Day Trips
Mesa Verde National Park is a scenic dreamscape of mystery and ancient wonders. Its abandoned metropolis was cultivated between 500 CE and 1300 CE. Why the ancestral Puebloans left these enchanting mesas below the Rocky Mountains is still uncertain.
It's no question that locals and past visitors consider Mesa Verde National Park a must-visit. It's an opportunity to experience the rarity of our preserved North American history before European contact. Joining a Mild to Wild guide ensures that guests to Mesa Verde will gain a deeper understanding and appreciation of authentic Southwestern culture.
Half Day Tour
Our Half Day tour will show off this outdoor museum and provide a wealth of insight about the ancient indigenous culture, the history of the park, and more. This tour follows Mesa Verde's most popular spots in just 4 hours, including expansive overlooks of the cliff dwellings and short walks to  mesa top villages. This is the perfect tour to get a leisurely overview of the best of Mesa Verde.  

Location

Adventure Level

Meet Time

Return
Trip Options
Mesa Verde 1/2 Day Tour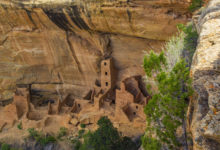 4hr guided tour of Mesa Verde National Park. See the best sites in a limited time frame.
Payment & Cancellations
Payment Options
1/2 down, 1/2 charged 30 days prior to trip.
1/3 down with remaining balance charged in thirds.
Call for other arrangements!
Free Courtesy Hold
We don't want you to miss out on this trip so we'll hold your spots, payment-free, for 24hrs while you make your final arrangements & prepare for payment.
Fees
In addition to the listed trip cost, we collect an additional 9% for River and Land Access Fees (ie. Forest Service, BLM, City, Private Land Use).
Cancellation Policy
Receive a 90% refund with written notice 36 hours or more before the trip. Less notice, unfortunately there will be no refund.
Optional Upgraded 24 Hour Cancellation Policy: Receive a 100% refund up to 24 hours prior to trip departure. Up to 12 hours prior to departure trips can be rescheduled, or receive a Mild to Wild Gift Certificate for trip cost. Upgrade only available at time of reservation and must be applied to each seat.
Itineraries
Half Day Tours
8 AM or 1 PM
Meet your guide at the Mancos Visitor Center: 101 E Bauer Ave, Mancos, CO 81328
Sit back and relax on the scenic 30-minute drive up to Mesa Verde National Park.
Stop for overlooks and short walks to archaeological sites dating back between 500 CE and 1200 CE.
Enjoy panoramic views of an ancient city scattered along the cliffs, and take in the scenery while your guide provides interpretive lessons of the ancestral Puebloans.
On the way out of the park, stop a short walk uphill for a view of the Four Corners. Clear days allow you to see Colorado and Utah mountains, an archaic volcano out in New Mexico, and the sweeping desert into Arizona.
12 PM or 5 PM
Return to your vehicle at the Mancos Visitor Center.
Important Considerations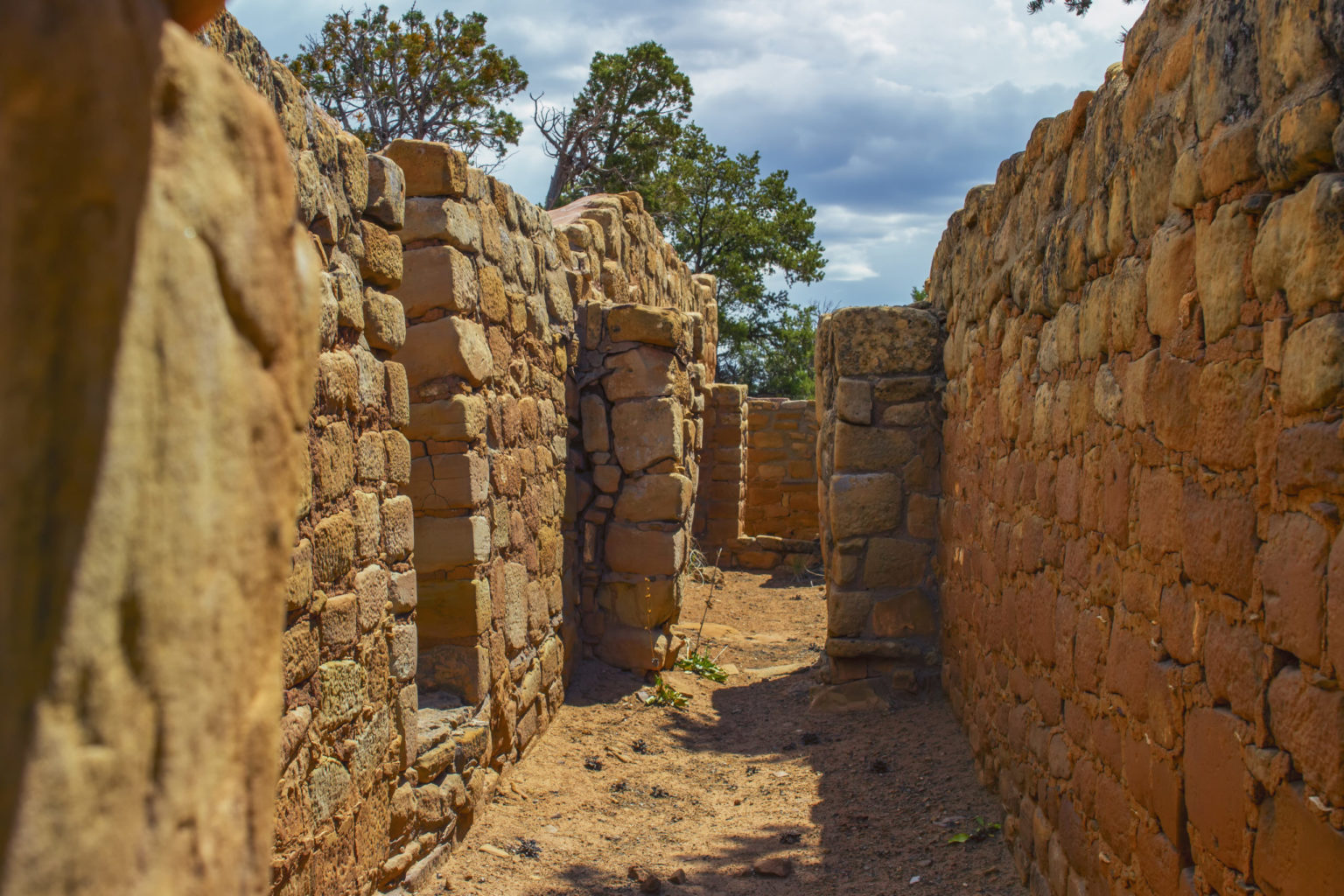 · The drive to Mancos from Durango is about 45 minutes. Be sure to plan for this since you will be driving yourself to our meet location!
· Colorado Car Seat Law states children up to 8 years old must be in an appropriate car seat. Please bring your own.
· Summer is cool in the morning and hot by the afternoon. In fall and spring the weather can fluctuate quite a bit, so bring layers with you just in case!
· Mesa Verde can be prone to afternoon rain showers! Bring some rain gear.
· The meet location for this tour is the Mancos Visitor Center, NOT the visitor center in Mesa Verde.
· If you are going on the Cliff Palace Premium Tour, you'll be climbing ladders up to the cliff dwelling. Wear the right shoes for this!
· All Mesa Verde tours are in our comfortable tour vans. If you'd like a Jeep for your Mesa Verde tour, call us about our Custom Tours!
What to Wear & Bring
Dress in layers as the temperatures fluctuate. (Bring a warm jacket for Spring & Fall tours)
Warm Hat & Gloves (Spring & Fall Tours)
Sun Hat
Rain jacket
Light Hiking Shoes
Sunglasses
Sunscreen
Water Bottle – your guides will have water for refills!
Snacks
Camera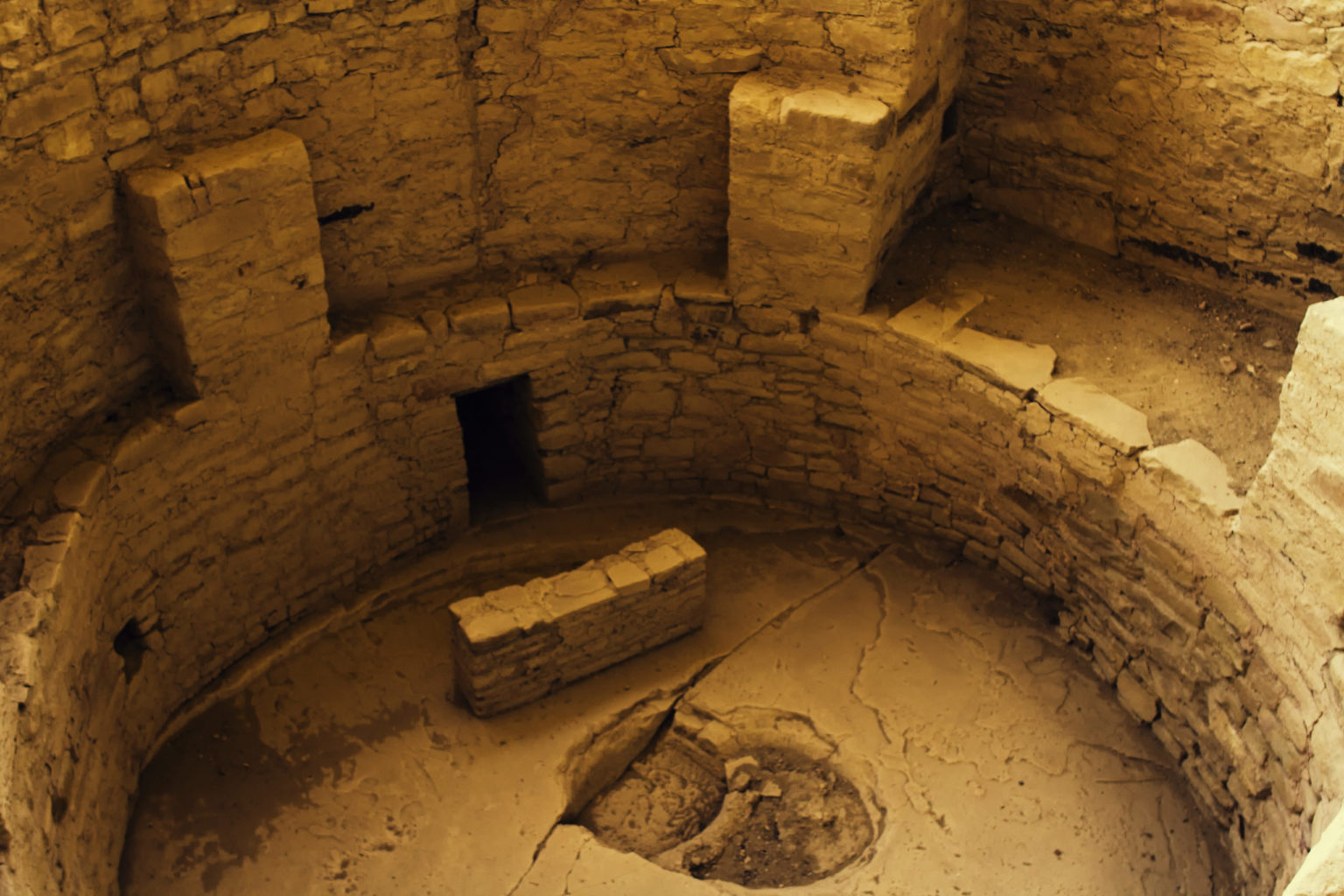 Trip Highlights
Witness the largest archaeological preserve and cliff dwelling in the United States.
Explore ancient ruins atop the mesa for a snapshot into North American life 1,500 years ago.
Mesa Verde is so saturated with artifacts, pottery shards and arrowheads still scatter the ground throughout the park.
Views of the lush canyons, everlasting valleys, and surrounding mountain ranges are incredible sites all their own.
Experience a National Park that comes with serenity, where traffic is always light and sites can be enjoyed without crowds.