Durango White Water Rafting
Lower Animas River
Durango Rafting Trip Highlights
· See a different and more beautiful view of Durango
· The perfect mix of excitement through fun rapids and relaxation during calm sections
· Learn the wild history of the town and Southwest Colorado
· Hang out with fun, entertaining river guides
· Class III splash through Smelter White Water Park
· A hands on experience in helping the guides paddle and navigate down the river
· Local wildlife! Deer, beaver, fox, birds of prey, and river otters
· Convenient trip options for those with full itineraries
· A great trip for big groups or team building experiences

Location/Season

Adventure Level
Rafts: Mild-Intermediate, some swim potential and contact with water.
Kayaks: Intermediate, high swim potential and plenty of contact with water.

Class of Rapids

Restrictions
Raft: Ages 4+
Inflatable Kayak: Age 11+ and 5' 2''
Trip Options
Durango Rafting Trips
Durango Kayaking Trips
Durango Kayaking 1/4 Day Trip
Animas River
Related Packages:
Boat Options
We offer these boat options so that you can customize your Durango rafting trip to the adventure level you desire.
About This Trip
Rafting in Durango is one of the most popular things to do in town for locals and visitors alike. And we're not just saying that! You can spot plenty of crafts, from rafts to inflatable unicorns, floating by anytime of day from spring to fall.
Once you're bounding downstream, it's easy to see why everyone loves running the Lower Animas so much. The town run comes with a perfect mix of excitement with "Smelter," "Santa Rita," "Sawmill," and "Pinball" rapids interspersed between relaxing sections to unwind and socialize.
Naturally, the guides are a big part of the experience! Durango raft guides have the down low on the area's rich history, stories of local traditions, and topnotch dinner recommendations. They'll take care of the paddle commands and navigation, so no experience is necessary! We provide all you need including safety orientation and instruction.
The 1/2 Day trip offers the best bang for your buck, with the 3/4 day trip giving you more time to enjoy a solid Durango rafting excursion. If you just want a quick taste of what rafting is like, opt for the 1/4 day trip!
Since the Lower Animas is a free flowing river, water levels vary throughout the season. Spring is the best time to catch high flows and big rapids, while the flows gradually lower throughout summer and rapid ratings drop a ½ to a full notch. Don't be discouraged when the flow gets low— The river can become a very technical float trip with lots of rocks to maneuver around! We love it at all levels!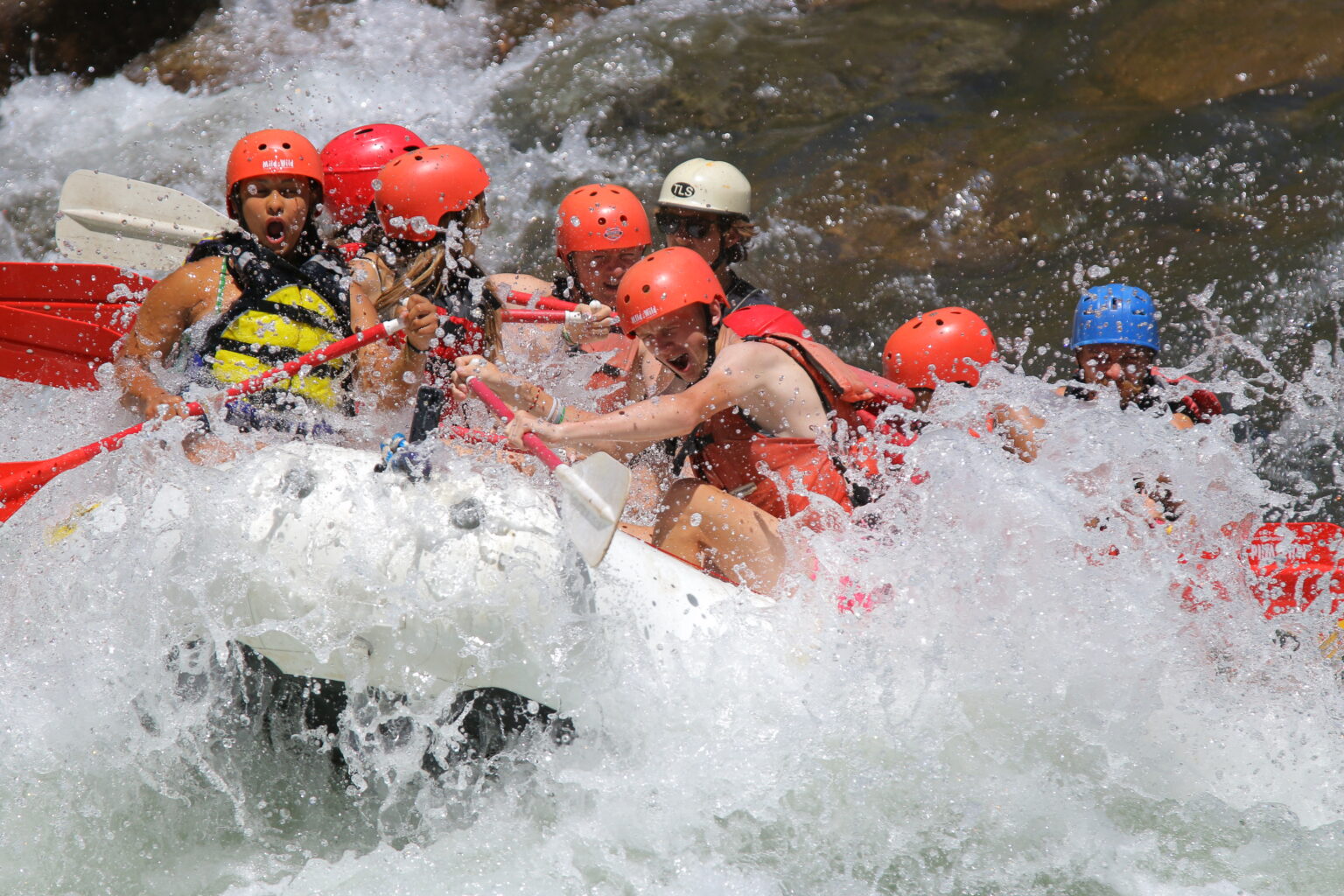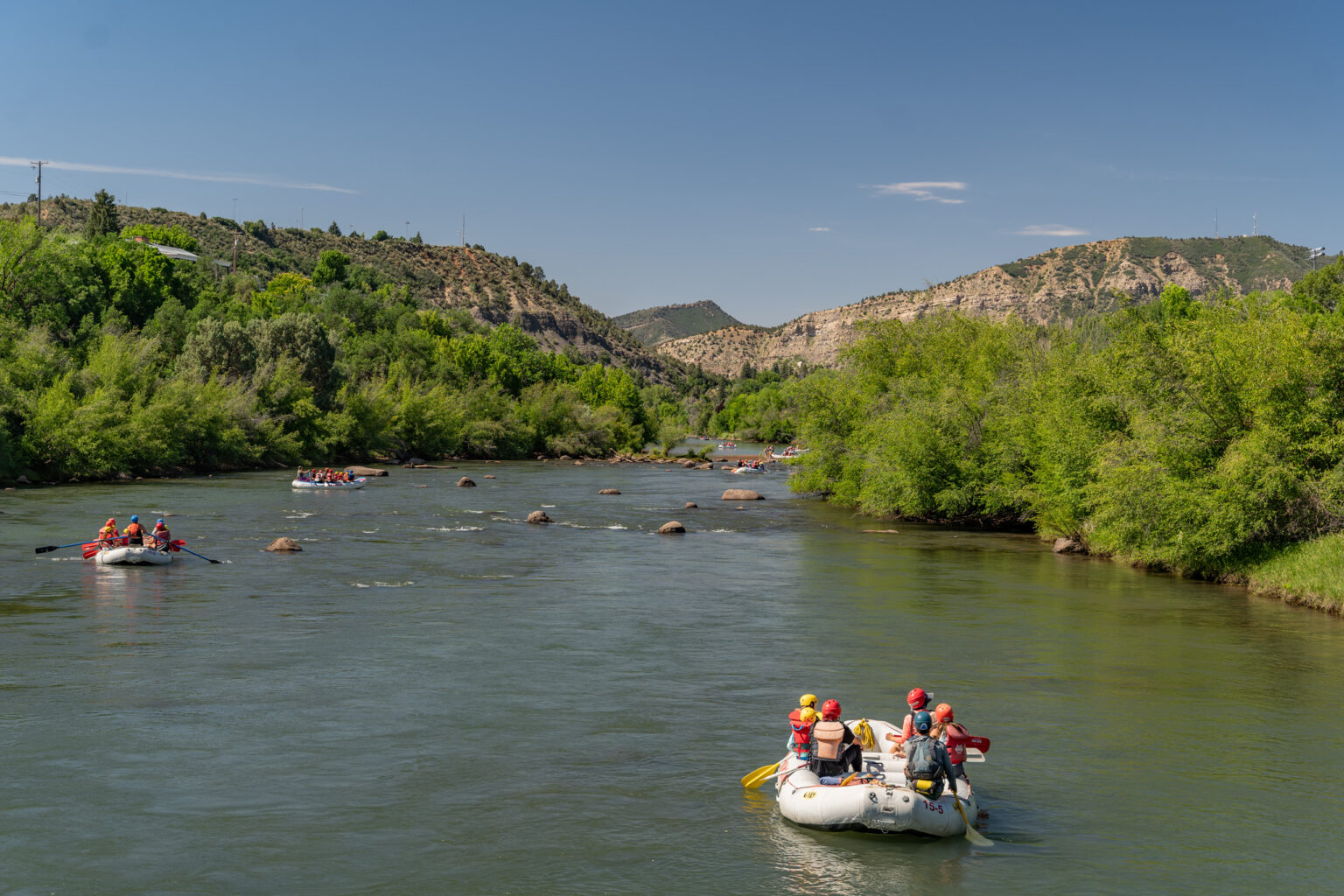 Payments & Cancellations
Payment Options
1/2 down, 1/2 charged 30 days prior to trip.
1/3 down with remaining balance charged in thirds.
Call for other arrangements!
Free Courtesy Hold
We don't want you to miss out on this trip so we'll hold your spots, payment-free, for 24hrs while you make your final arrangements & prepare for payment.
Fees
In addition to the listed trip cost, we collect an additional 9% for River and Land Access Fees (ie. Forest Service, BLM, City, Private Land Use).
Cancellation Policy
Receive a 90% refund with written notice 36 hours or more before the trip. Less notice, no refund.
Optional Upgraded 24 Hour Cancellation Policy: Receive a 100% refund up to 24 hours prior to trip departure. Up to 12 hours prior to departure trips can be rescheduled, or receive a Mild to Wild Gift Certificate for trip cost. Upgrade only available at time of reservation & must be applied to each seat.
10 REASONS TO ADVENTURE WITH MILD TO WILD
Rated #1 on Trip Advisor
1.
Whitewater & adventure experts for 25 years
2.
Free parking!
3.
Trip leaders exceed state requirements with avg. of 2,000 river miles
4.
Safety is our #1 priority
5.
Retail store with changing rooms and indoor bathrooms
6.
Free splash jackets upon request!
7.
We are a family! You are our family!
8.
Money back service guarantee!
9.
We know plans change so enjoy our lenient cancellation policies!
10.