Upper Animas
Two Day Trip
About This Trip
THIS TRIP IS CURRENTLY UNAVAILABLE FOR THE 2023 SEASON. SEE OUR NEEDLETON SECTION FOR AVAILABLE UPPER ANIMAS TRIPS.
Conquer non-stop Class II and III rapids with intermittent Class IV and Class V rapids on this spectacular two day Colorado whitewater rafting trip! Creeks and streams cascade into the Upper Animas River as you continuously paddle.
Relax in our deluxe, exclusive 5-star camp in the Weminuche Wilderness as our guides prepare your dinner (and breakfast!) and prepare for your second day of more spectacular whitewater. At high water, this trip is considered extreme.
The Two Day gets you two amazing days of Upper Animas Whitewater and a night around the campfire, but on the Three Day, you also get a layover day to explore all the wonders of the wilderness!
Upper Animas River rafting 2-day trips starting at $799.00

Season

Class of Rapids
High Water: IV & V with continuous II & III
Low Water: Continuous, technical II & III with IV+

Meet Time

Return
Boat Options
Standard Rafts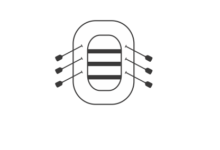 This Trip is Currently Unavailable for the 2023 Season. See our Needleton Section for available Upper Animas trips. 
15 foot self-bailing rafts rigged as oar boats with paddle assist. Be ready to paddle and swim on your pre-trip orientation!
Ages 16+
New Flexible Payment & Cancellations
Payment Options
1/2 down, 1/2 charged 60 days prior to trip.
1/3 down with remaining balance charged in thirds by 60 days prior.
Call for other arrangements!
Free Courtesy Hold
We don't want you to miss out on this trip so we'll hold your spots, payment-free, for 24hrs while you make your final arrangements & prepare for payment.
Fees
In addition to the listed trip cost, we collect an additional 9% for River and Land Access Fees (ie. Forest Service, BLM, City, Private Land Use).
Cancellation Policy
Receive an 80% refund with written notice 5 days prior to trip departure. Less notice, no refund.
At Upper Animas orientation, if determined this is not right for you, for 1 day trips you may apply the trip cost to another available trip, less $250 per person for the nonrefundable train ticket & orientation. For overnight trips, the non refundable amount is $300 per person. Train tickets may be able to be transferred depending on the train's availability.
Trip Insurance through RoamRight is recommended to help cover unforeseen circumstances.
We conform to the Durango & Silverton Narrow Gauge Railroad cancellation policy. Train ticket cancellations are subject to a fee 5 days before your reserved date. There are no refunds issued on reservations cancelled less than 5 days before your reserved date.
Itinerary
DAY BEFORE ITINERARY
5:15 PM
Check into our office to get fitted for your thermal wetsuit gear and go on the orientation raft trip where you will take your practice swim in a Class II+ to III+ rapid.
DAY 1 ITINERARY
7:30
Meet at our Office at the time the guides designated at orientation.
Shuttle to Silverton Colorado via the Million Dollar Skyway. Suit up for your river trip! Wetsuits and Booties are required all season and are available for rent.
Hit the river! Warm up through "Animas Gorge" with continuous Class III rapids. Scout and Run "Ten Mile" rapid your first Class V of the day.
Stop for a deli-style riverside lunch.
Hurry back to the river for more continuous Class III rapids. Scout "No Name" rapid and run it, if you dare! More continuous Class III rapid fun!
Arrive at our semi-permanent Needleton Camp. Relax, hike and/or fish while our guides become your gourmet chefs and start to prepare your dinner! Enjoy the night in the true Colorado Wilderness.
DAY 2 ITINERARY
Wake up to fresh brewed coffee and a filling breakfast.
Hit the river! Again! Enjoy continuous Class III rapids as a warm up for your second day of rafting. Scout "Broken Bridge," a Class V rapid, and run it! Hit more continuous Class III rapids.
Take a break for a hearty riverside lunch.
Get back on the river for even more Class III fun! Scout & run "Tank Creek." Run your final Class IV rapids, "Specter" and "The Narrows."
Arrive at the Tacoma Power Station, take out & de-rig boats for the train. Board the train and relax as you take in the sights of the Rockwood Gorge.
Arrive at the Rockwood Station and shuttle back to Durango.
5:30 PM
Arrive back at our Durango office at approximately 6:00 PM.
* Please note that all itineraries are subject to change due to river conditions.
Trip Map