Mesa Verde Tours
Cliff Dwellings near Durango Colorado & Cortez Colorado
Mesa Verde National Park
Location:
Between Durango, CO & Cortez, CO
 Ages
Fun for ALL ages!
Season:
Year Round
Mesa Verde Tours Description:
Go back in time with one of our Mesa Verde Tours! Mesa Verde National Park is tucked away in
Southwest Colorado
just waiting for you to discover the rich heritage of the Ancestral Puebloans who made this region their home for 700 years. Hundreds of cliff dwellings and thousands of archeological sites dot the land and with the spectacular views and rich history it is easy to see why
Smithsonian
magazine would rate Mesa Verde as one of the top 28 places to visit in your lifetime. Also, package your trips together with the
Rivers, Trails, Rails & Mesas
to get the best of the Southwest!
Mesa Verde Discovery Tour:
Bring history to life on this small group, guided interpretive tour and explore the ancient cliff dwellings of Mesa Verde National Park, the largest cliff dwellings remaining in North America and one of only 20 World Heritage sites in the United States. Discover the rich history including the architecture and culture of the ancient Puebloans (also known as the Anasazi). Kids, earn your Ranger Badge and interact with our National Park's fantastic rangers. Families, experience the intriguing cliff dwellings and the remnants and clues of a life long ago that have been left behind for you to discover today!
Tours stop at the park's visitor center, Cliff Palace (when open), Mesa Loop, and includes a box lunch from our favorite bakery.


Experience History First Hand On A Guided Mesa Verde National Park Tour from Mild to Wild Rafting on Vimeo.
| | | | |
| --- | --- | --- | --- |
| | Meet: | Depart: | Return: |
| Schedule: | 8:00 AM | 8:15 AM | 4:00-5:00 PM |
All information provided while booking online is transmitted via a secure connection. Credit card details are heavily encrypted/inaccessible.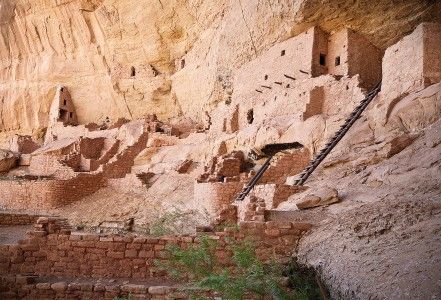 Mesa Verde Discovery Tour
Explore ancient cultures and enjoy the beauty of the Southwest!
Meet: 8:00am Durango Office or 9:00am Mancos, CO
Return: 4:00-5:00pm
Cost: $139* Adult; $99* Youth
Book Standard Tour
Premium Tour
More Info
History & Heritage Tour
Explore the rich history of the SW in 2 days! Mesa Verde Meet: 8:00am • Return: 4-5pm

Trails & Rails Meet: 8:00am • Return: 6:00 pm

Cost: $312.57* Adult; $225.57* Youth
Book This Trip
More Info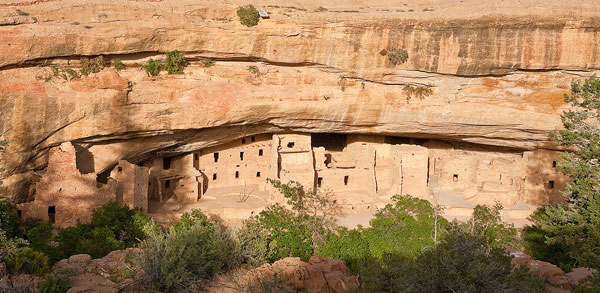 Custom Mesa Verde Tour
Get off the beaten path and explore what you want in Mesa Verde!
Meet: Your choice of time (at our Durango Office or your lodging)
Return: 7-8 hours later
Cost: $995* Call to Reserve! (970) 247-4789
*Additional River/Land Access Fees not included
Lunch:
Your choice of a tasty turkey or veggie sandwich, with a delicious side salad, chips, fruit and bottled water. (Included in trip price.)
Have your own Charter Bus?
Hire one of our guides for your charter bus tour! Our knowledgeable and friendly guides are the perfect choice to interpret the history of Mesa Verde for your guests! Cost: $375
Click here to download our Mesa Verde Tour brochure for your reference while you're traveling!
Related Blogs: