Mesa Verde National Park
Durango, CO
Mesa Verde National Park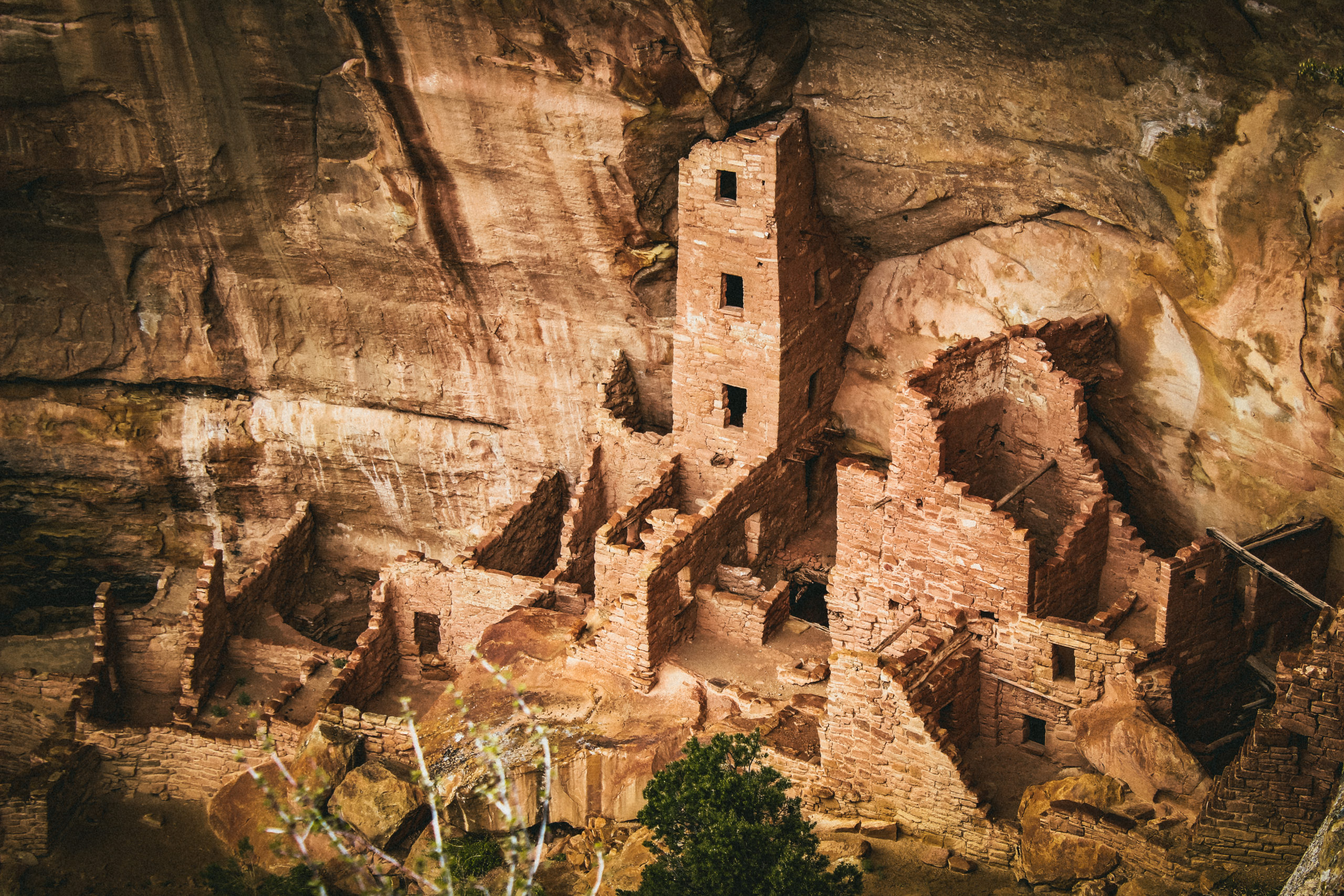 Established in 1906, Mesa Verde National Park serves to preserve and interpret the archaeological history of the Ancestral Pueblo people. With over 5,000 known sites, including 600 cliff dwellings, Mesa Verde is overflowing with fascinating, centuries-old history. In fact, there's so much to see and do at Mesa Verde, one might feel overwhelmed trying to plan a visit out there.
But fear not, inquisitive citizens (cue superhero music)! Mild to Wild has got your back with this detailed guide on everything Mesa Verde. In it, we've broken down which sites to visit first, how to prepare for your day at the park, the operating hours and weather for each season at the park, camping options, and a few select insider's tips to get the best bang for your buck. Whether you're planning your first trip to Mesa Verde, or you're a seasoned mesa-trekking vet, there's useful information here for anyone.
Top Sites to See
The highlights of any trip to Mesa Verde are the incredible pueblo ruins sheltered beneath the overhanging cliffs. Historians estimate that the Ancestral Pueblo people began constructing and living in these pueblos sometime during the late 1190s. Ranging in size from one-room storage units to entire villages with over 150 rooms, the ingenuity and magnificence of these structures cannot be overstated. With that said, let's dive into the top four sites to visit at Mesa Verde. All of the following sites are available for entry through ranger-guided tours only.
When Is The Park Open?
Mesa Verde National Park is open year-round, but operating hours and opportunities to visit sites vary from season to season. The most popular times to visit Mesa Verde are during July and August, with as many as 3,000 people entering the park each day. The least busy period is during the winter months, where there can be as few as 50 visitors in a day.
For more information on seasonal operation changes at Mesa Verde, check out the Visitor Services and Interpretive Programs page on the NPS Mesa Verde website.
How Much Time Do I Need To Explore The Park?
The reality is that there's simply too much of Mesa Verde to experience in just one day. To get the most out of your visit, we recommend you plan on taking a full day to explore the park. We recommend this for two reasons:
Tour Trip Lengths: Each daily tour lasts between 1 – 2.25 hours, and specialty tours last anywhere between 1.5 – 8 hours long. If you want to visit multiple sites and/or take on one of the specialty tours, you'll need to plan for a full day. 

Drive and Break Time: It takes approximately 45 minutes just to get from the park entrance to either Chapin or Wetherill Mesa. The drives in and out of the park combined with the time allocated for purchasing tickets, stopping along the routes for pictures and bathroom breaks, and getting to and from each site will take a chunk out of the day.
So, when planning your trip to Mesa Verde, keep in mind that you'll have quite a bit of ground to cover throughout your day. It's a fun and beautiful place to behold, but there's a too much to see in one go.
Weather In Mesa Verde National Park
Since the park is open year-round, weather conditions will vary from season to season. Monitor weather conditions close to when you plan to visit so you can be prepared when you arrive.
 

Mean Maximum and Minimum Temperatures

Spring: 50 – 75 degrees (High), 25 – 45 degrees (Low)

 

Summer: 75 – 90 degrees (High), 45 – 60 degrees (Low)

  

Fall: 50 – 75 degrees (High), 25 – 50 degrees (Low)

Winter: 40 – 50 degrees (High), 15 – 25 degrees (Low)
No matter the time of year, remember to drink plenty of water. The elevation at Mesa Verde ranges between 7,000 – 8,400 feet and the climate is dry. In those conditions dehydration can set in fast, so drink plenty of water during your visit. You can refill water bottles at park facilities, and water is available at Cliff Palace and the Wetherill Mesa Information Kiosk during the summer months.
For current weather conditions at Mesa Verde, visit the Weather page on the NPS Mesa Verde website.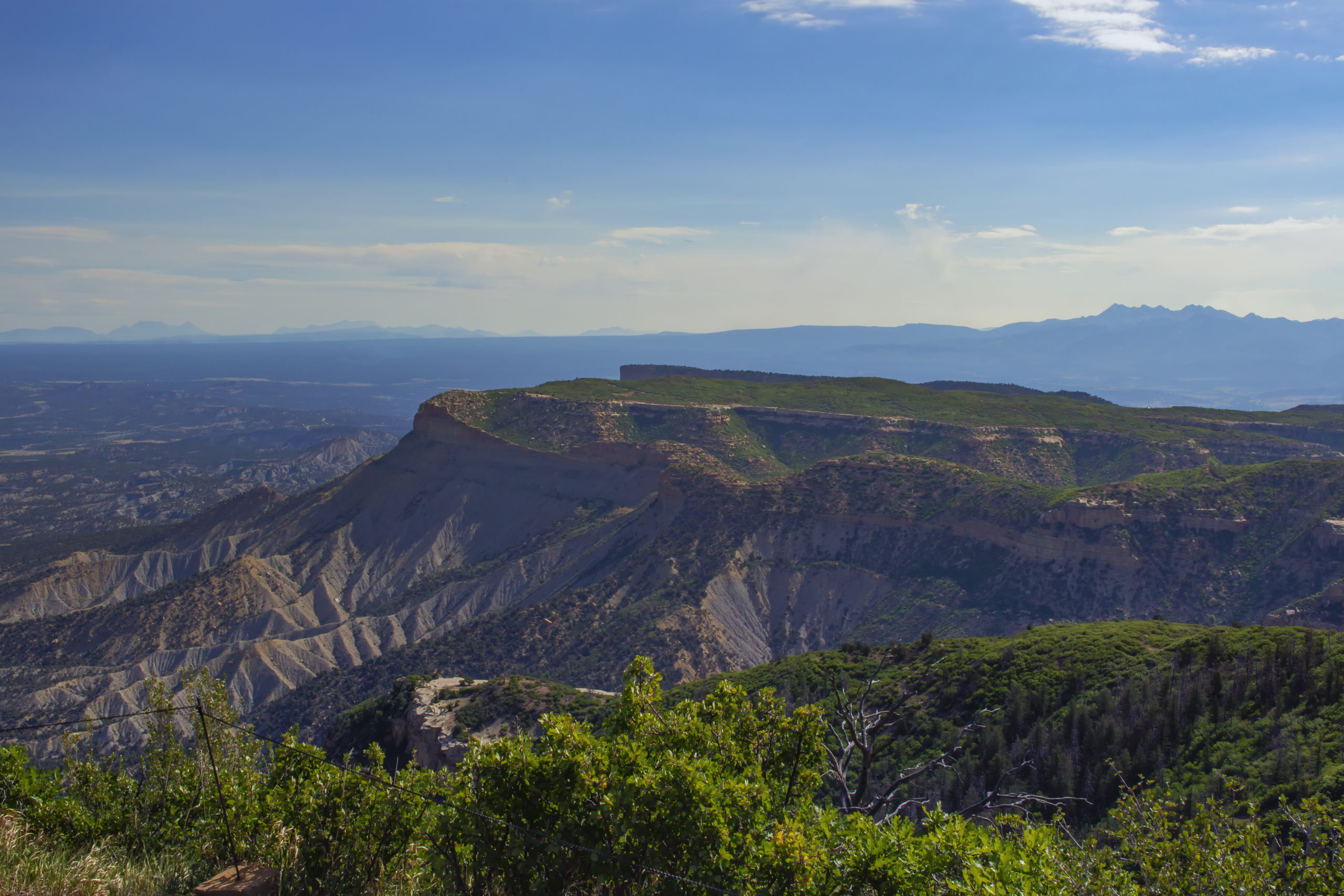 Morefield campground at Mesa Verde is open from May 1 – October 14, and it has 267 campsites. The campground is open for tents, trailers and RVs, and each site includes a bench, table and grill for you to use. There are also 15 full hookup RV campsites that require reservations.
Morefield features a full-service village in which you'll find a cafe, gas station, RV dumping station, coin-operated laundry machines, complimentary showers, gift shop, and grocery store. When you camp at Morefield, you camp in style and comfort.
Last but not least, from Memorial Day weekend through Labor Day weekend, rangers at the park lead 45 – 60 minute presentations free of charge at the Morefield Amphitheater each night (weather permitting). 
For more information and/or to make reservations, call 1-800-449-2288 or visit the Aramark website.
Insiders Tips
Take Guided Tours
Although you can explore Mesa Verde on your own, the best way to experience the park is through ranger-guided tours. Not only are these tours the only ways to get access to signature sites, but the rangers who lead the tours are true experts on everything park-related. As you get up close and personal with magnificent structures like Cliff Palace and Balcony House, your guide will provide fascinating information on what life was like for the Ancestral Puebloans over 700 years ago.
Book Ahead
The best way to take control of your personal touring schedule is by booking ahead of time. We recommend booking at least a few days ahead of your visit. If you need to cancel any of your tours, Mesa Verde will provide a full refund (minus a $1 reservation fee) so long as you cancel up to 24 hours in advance. You can book online at recreation.gov or by calling 1-877-444-6777. The NPS Mesa Verde website also provides a handy graphic for scheduling multiple tours which you can find here.
Golden Hour Tours
Alright now, this one is really cool. In addition to standard guided tours, Mesa Verde also offers specialty sunrise and twilight tours at Cliff Palace and Balcony House. If you're looking to get some next-level photos or video at Mesa Verde, these are 100% the tours for you. Dress appropriately for colder early or evening temperatures, and make sure your camera is fully charged for the many pictures you'll take.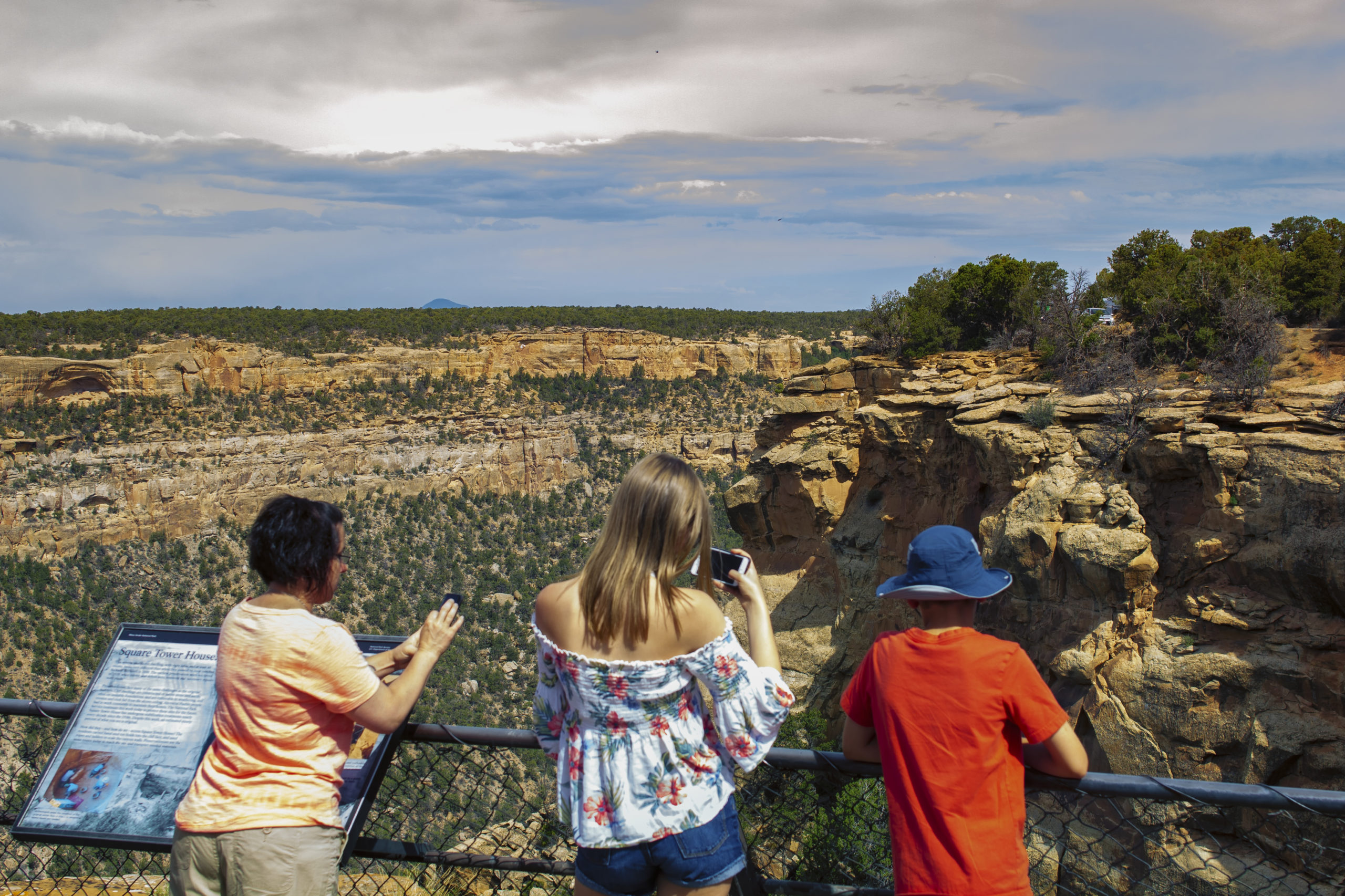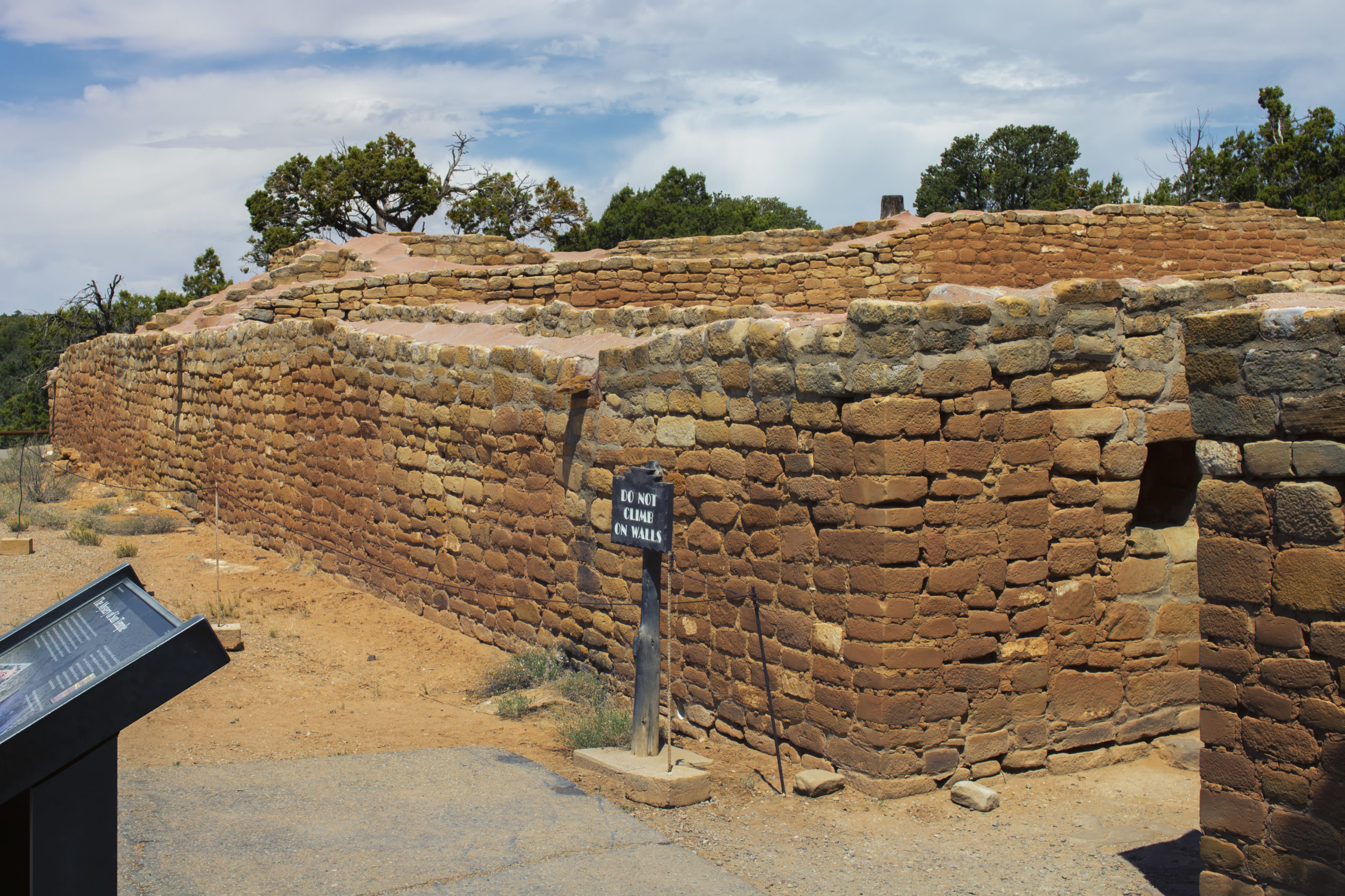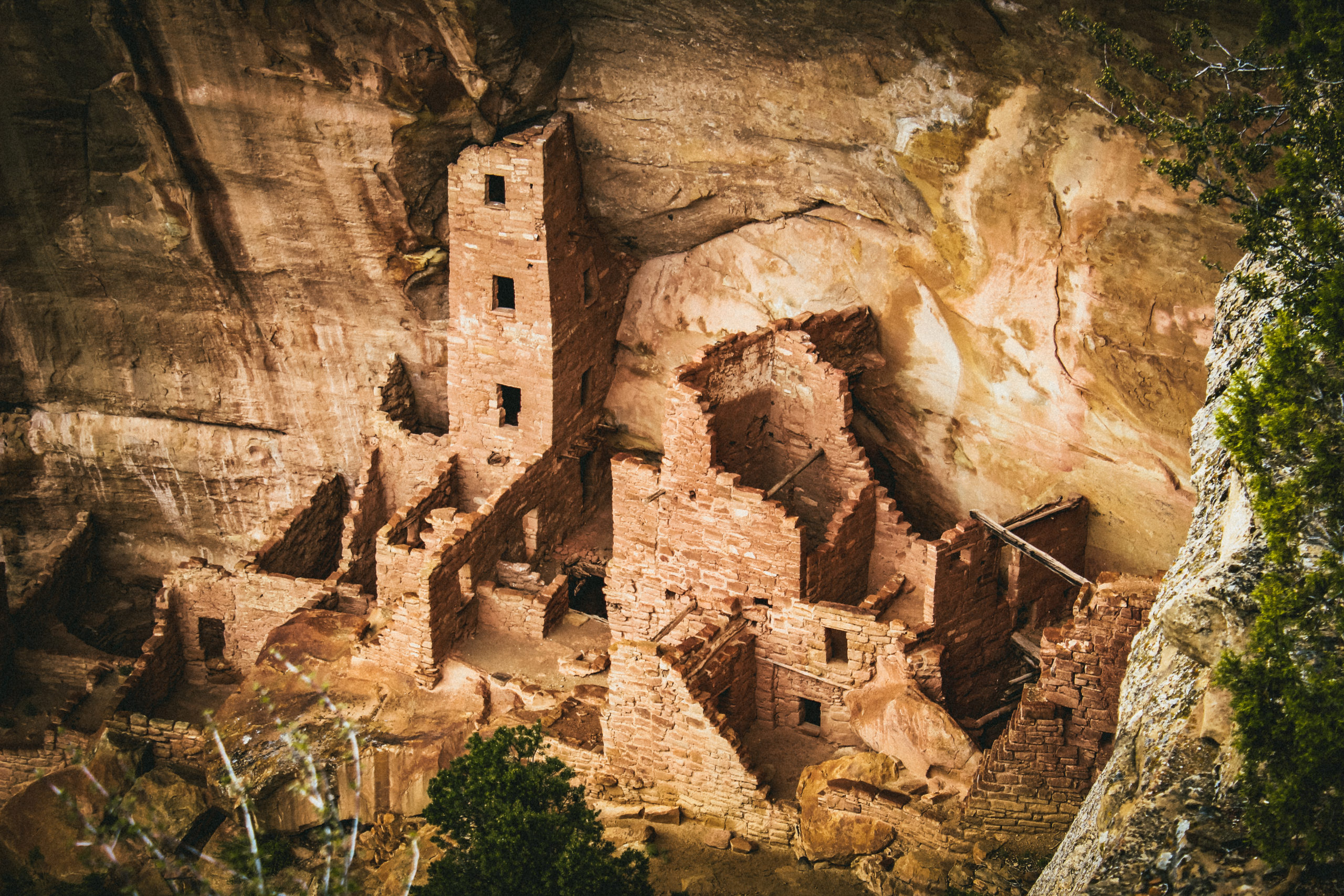 Bonus Insider's Tips
The NPS website has a

photography page

with instructions to help visitors get the best photos possible. The page provides recommended times to take photos according to the time of year when you visit, and it links to

site-specific photography tips

.

Do not bring any kind of unmanned aircraft (drone, model airplane, etc.) to Mesa Verde. According to Policy Memorandum 14-05, the launching, landing, or operation of unmanned aircraft is prohibited at all national parks. Failure to comply could result in the confiscation of your aircraft and a maximum penalty of six months in jail and a $5,000 fine. So yeah, just don't bring your drone or RC aircraft of any kind.
Complete Durango Planning Resources
Activities
Plan Your Trip