Salt River Rafting
2-Day Arizona Whitewater Rafting Trip
About This Trip
*Due to the lack of snowfall this winter, we will not be running the Salt River for the 2022 Season*
Paddle past towering rock walls and through exhilarating Class III "wet & fun" and Class IV "big drop" rapids in this magnificent 2,000-foot deep canyon on our Salt River rafting two day trip. Challenge 2 days and 1 night of white water rafting and camping on the Salt River. Enjoy comfortable camping with guide-prepared meals, comfortable camping rentals, and a relaxing, fun night under the stars. Let us take care of the details so you can get out into the wilderness and experience Arizona's best-kept secret! Salt River rafting 2-day trip starting at $399.00

Season

Class of Rapids
High Water: II-IV
Low Water: II-III

Meet Time

Return
Boat Options
Standard Rafts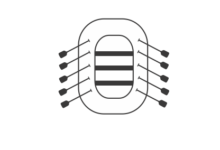 Experience our 15-foot self-bailing rafts (up to 8 guests) All guests are encouraged to paddle, but are not required to paddle. Boats will be set up as a paddle or oar boat based on the conditions at the time of the trip.
Ages: 8+ low water
12+ high water
Premium Rafts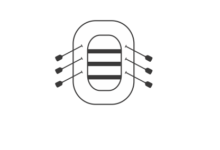 Experience a smaller guide to guest ratio (up to 6 guests) and more personalized trip. Enjoy a smaller 12 or 13-foot raft, or a 15-foot raft for a more conservative adventure by request.
Ages: 8+ low water
12+ high water
Payment & Cancellations
Payment Options
Pay in full.
1/2 down, 1/2 charged 30 days prior to trip.
1/3 down with remaining balance charged in thirds.
Call for other arrangements!
Free Courtesy Hold
We don't want you to miss out on this trip so we'll hold your spots, payment-free, for 24hrs while you make your final arrangements & prepare for payment.
Cancellation Policy
60+ days: Receive a full refund minus $100 per person unrecoverable fees.
59 – 45 days: Receive a full refund minus $200 per person unrecoverable fees.
44 days – 30 days: Receive full credit towards any Mild to Wild trip within the next three years less $200 per person.
Less than 30 days: Unfortunately there will be no refund.
Fees
In addition to the listed trip cost, we collect an additional 8% for River and Land Access Fees (ie. Forest Service, BLM, City, Private Land Use) & a $50 Apache Tribal Land Access Fee.
Itinerary
Day One Itinerary
9:30 AM
Meet at our Salt River office at 9:30 AM.
Check in, sign release forms, load gear bags and get dressed for the river! Wetsuits and booties are provided.
Shuttle to river for safety orientation and instruction.
Tackle "Baptism," "Island," "Kiss and Tell," "Bump and Grind," "Grumman," "Mother Rock," and "Overboard" rapids!
Stop for a hot grilled steak lunch (vegetarian options available if arranged in advance).
Get back on the river for more exciting whitewater!
Land on a remote beach where you will relax in our deluxe camp. Enjoy quiet fishing (bring your own fishing pole) and/or hiking as your guides prepare a delicious dinner.
After dinner, relax around the fire, under the stars and share stories of adventures with friends and family!
Day Two Itinerary
Wake up to the smell of hot coffee and enjoy a hearty breakfast.
Relax as your guides reload your camping gear onto the rafts.
Float past the sacred Salt Banks.
Tackle "Ledges Rapid" and stop for an optional short hike up Walnut Creek.
Splash through "Ruin" & "Rock Garden" rapids.
Enter the White Rock Canyon with its walls of polished granite. Here the river changes character, becoming swifter and more channelized.
Hold on as you run "The Cheese," "Rat Trap" & "White Rock" rapids.
Stop for a delicious deli-style lunch.
Get back on the river for "Granite" and "Canyon Creek" rapids.
Take in the tranquil sounds of Pete's Pond at the bottom of the rapids.
The canyon opens up as we reach our 2-day take out.
Shuttle back along Apache Road 1. WARNING: the ride back can be as exhilarating as the rafting itself!
5:00 PM
Return to your vehicle.
Trip Map