Salt River Rafting
1-Day Trip
About This Trip
*Due to the lack of snowfall this winter, we will not be running the Salt River for the 2022 Season*
Escape to the "other" Grand Canyon, the Salt River Canyon for an exciting day filled with 10-12 "wet and fun" Class III rapids on a Salt River One Day Raft Trip! Rapids are every 5 to 10 minutes in this unbelievable 2,000-foot deep canyon. Discover this recreational treasure only a short day trip from Phoenix, Tucson, Flagstaff, Sedona or the surrounding areas! Salt River 1-day trips starting at $119.00.

Season

Class of Rapids
High Water: I-IV
Low Water: I-III

Meet Time

Return
Rafting Options
Standard Rafts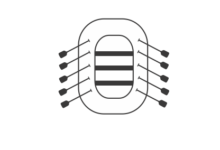 Experience our 15-foot self-bailing rafts (up to 8 guests) All guests are encouraged to paddle, but are not required to paddle. Boats will be set up as a paddle or oar boat based on the conditions at the time of the trip.
Ages: 8+ low water
12+ high water
Premium Rafts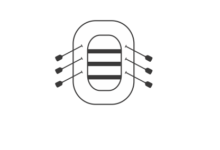 Enjoy a smaller guide to guest ratio (up to 6 guests) and more personalized trip. With 5 or more guests you are guaranteed a private raft and you can request a smaller 12 or 13-foot raft** to provide more adventure (if water levels allow), or an oar raft for a more conservative run.
Ages: 8+ low water
12+ high water
Payment & Cancellations
Payment Options
Pay in full.
1/2 down, 1/2 charged 30 days prior to trip.
1/3 down with remaining balance charged in thirds.
Call for other arrangements!
Free Courtesy Hold
We don't want you to miss out on this trip so we'll hold your spots, payment-free, for 24hrs while you make your final arrangements & prepare for payment.
Cancellation Policy
Receive a 90% refund 36 hours or more before the trip.
Fees
In addition to the listed trip cost, we collect an additional 8% for River and Land Access Fees (ie. Forest Service, BLM, City, Private Land Use) & a $25/day Apache Tribal Land Access Fee.
Itinerary
10:00 AM
Meet at our Salt River Office
Check in, sign release forms, get dressed for the river! Wetsuits and Booties are provided.
Shuttle to river for safety orientation and rafting instructions.
Tackle "Baptism," "Island," "Kiss and Tell," "Bump and Grind," "Grumman," "Mother Rock," and "Overboard" rapids!
Break for a delicious hot grilled steak lunch with delicious sides (vegetarian options available). A Deli style sandwich lunch with sides will be served after May 1st when the weather warms up.
Get back on the river for "Exhibition," "Cibecue," "Three Way" and the exhilarating "Mescal Falls" rapids.
Take out and shuttle back along Apache Road 1. Caution: the ride back can be as exhilarating as the rafting itself!
4:00 PM
Arrive back to your car around