Off-Roading & Jeeping
Moab, UT
About Off-Roading In Moab
Off-Roading in Moab is a great way to explore the area. Crawling through the backcountry on 40 inches of rubber has become a thumbtack in Moab's entertainment industry. With about 30 popular trails just on the outskirts of town, these routes have just about every obstacle one could imagine. Sandstone chutes, house-sized boulders, and staircase ledges have inspired the outrageously swanky 4X4s seemingly tailored to this specific terrain. 
Just about any willing person can experience what it's like the hit the throttle in a vehicle gone vertical. However, wheelin' doesn't always have to be winch ready, and that's perfectly understandable. Those who are new to threading slickrock can rent a vehicle or take a guided tour. To get the most out of Moab's trails, deciding to be the guide or hire one depends heavily on experience, comfortability, and preparation. 
Going on a scenic drive with one or two tires in the air naturally comes with a few misconceptions about rock crawling culture. Take it from these off-roading outfitters when choosing whether to crawl alone or with a guide, where to go, what not to do, and what to bring— aside from enough water to swim in.
Off-Roading Tours In Moab
Who Are Guided Off-Roading Tours For?
Tours are great for first-timers and families, and people who don't want to put anyone at risk. Knowing the area and the level of comfort people have on the trails can also help first-timers decide whether or not to have a guide. If you aren't familiar with the area, a guided jeep tour in Moab will get you out to the best sites without wasting time route finding.
Mild excursions with a guide offer more history of the area and sightseeing than the difficult trails. For those looking for adrenaline-pumping rides, highly technical trails can satisfy passengers who want to put the jeeps to work and see what they're capable of.
To summarize if you aren't familiar with off-road vehicles or the area in general, you will likely get the best experience from going on a guided jeep tour over renting your own off-roading vehicle in Moab.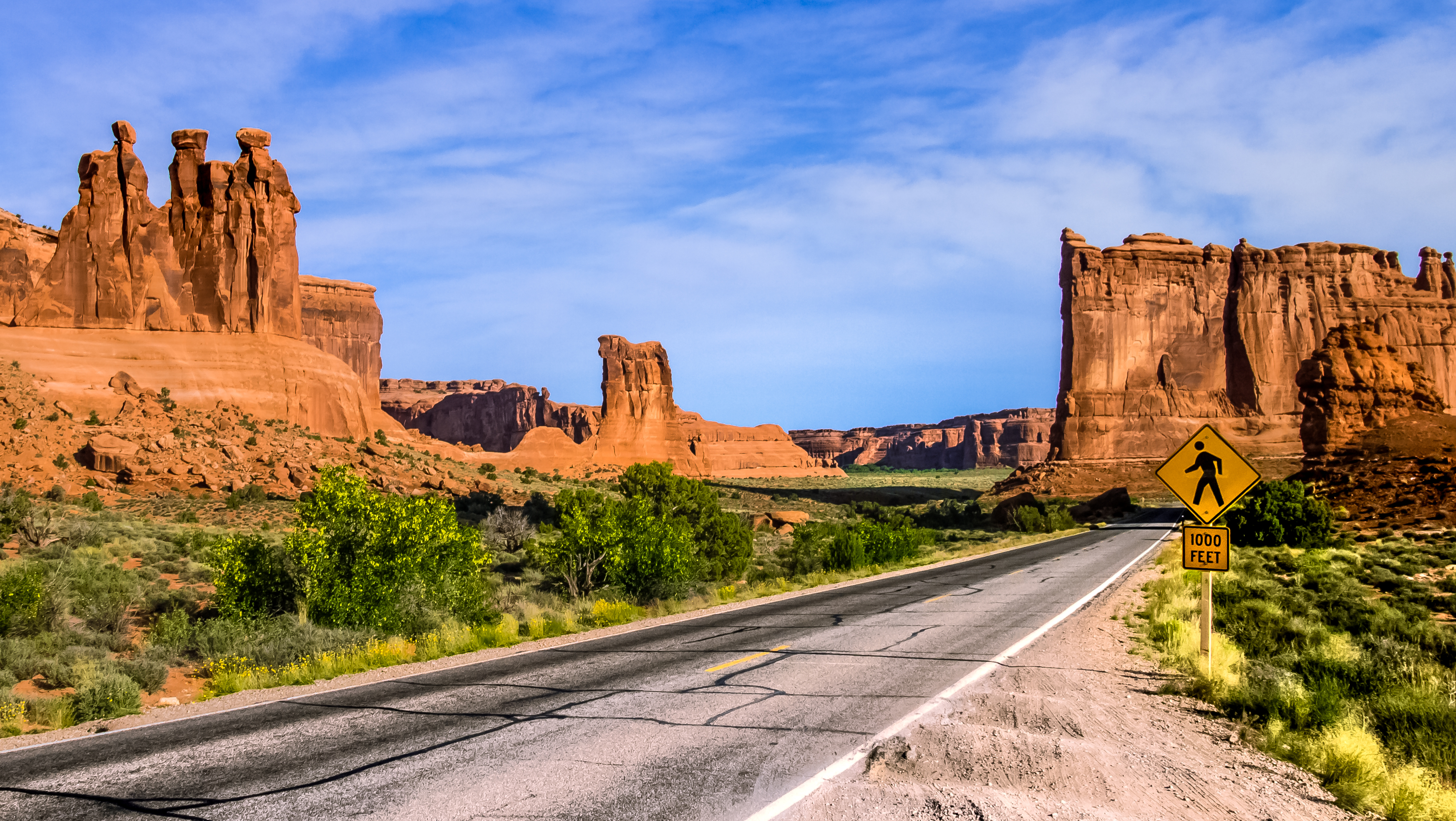 Guided Moab Jeep Tour Options
Off-Roading & Jeep Rentals In Moab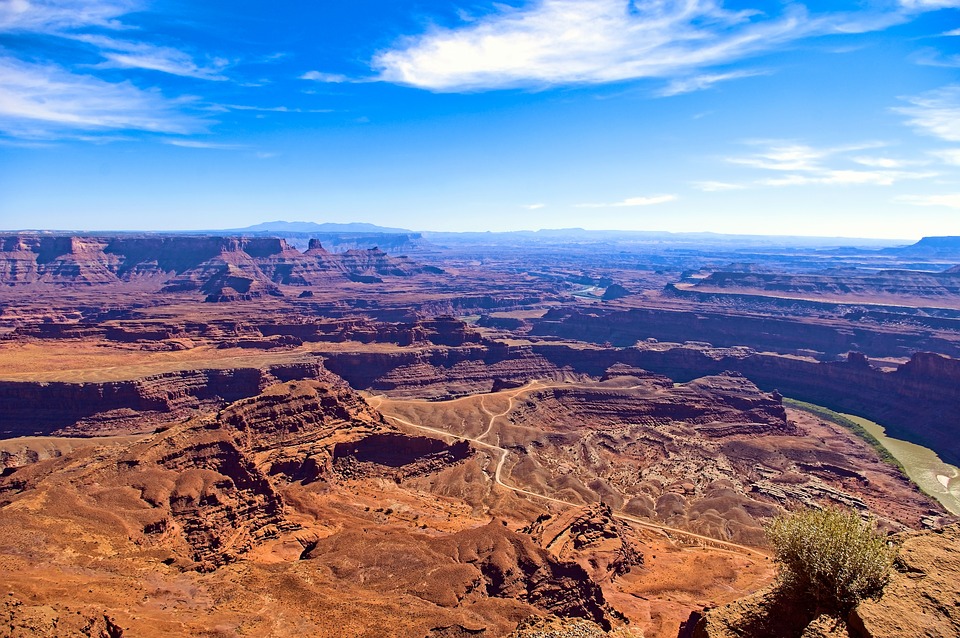 Who Are Off-Roading & Jeep Rentals For?
We asked some of Moab's most well-know off-roading enthusiasts in Moab for their advice.
For those who want to rent a vehicle while also having an expert along, Outlaw Jeep Adventures gives people the option to have a convoy where the guide leads in their own jeep and others follow behind, Jeremy said. When choosing to rent, whether it's a jeep, all-terrain vehicle or side-by-side, research the trails in advance, Travis said. Doing some homework on the backcountry will not only allow people to get more offroading out the day but also gauge the driver's abilities.  
The most popular trails for first-timers are the Shafer Trail in Canyonlands and Hell's Revenge, Jeremy said. "We've never had anyone come back disappointed from Schafer," Joe said. Hell's Revenge begins near the Sand Flats Recreation Area just outside of Moab. "We tend to push them towards Fins in Things first, which we call Hell's Revenge Light," he said. "We have them warm up on the slickrock before they go onto the bigger trail. In Hell's Revenge, there are rollovers and accidents every day out there." 
In short, if you are experienced with off-roading and the terrain in and around Moab, renting a jeep can be a great way to Take the experience of driving off-road in Moab into your own hands.
What To Bring Off-Roading In Moab
Guided tours provide water and expertise in the area, so the only thing guests need to bring is sun protection and a camera, Joe said. 
When going into the backcountry with a rented vehicle, always bring plenty of water, a map, sunscreen, and layers, Jeremy said.
"Bring common sense, politeness, trepidation, the ability to turn around when you get in over your head," Travis said for those who are renting. Being polite not only to other drivers but the trails themselves is something everyone should practice in the backcountry. "You're not out there to tear stuff up, stay on the worn-in trail and pick up trash if you see it," he said.
Common Misconceptions About Off-Roading In Moab
A common misconception about driving through Moab's backcountry is that it's easy, Joe said. "People think the excellent traction you get on the slickrock makes it not a difficult thing to do," he said. "There's really steep inclines and declines out there that make it technical and something that takes some skill."   
Often times people think damaging the vehicle is apart of the rental agreement, but in reality, it doesn't excuse renters from paying for it, Jeremy said. Taking it slow as well as getting out to strategize an obstacle will help first-timers avoid rolling or getting stuck, he said. 
Another misconception new offroaders tend towards is that the vehicle is going to do all the work."People decide to rent a 4×4 and go on a white knuckle ride that can quickly get them into trouble," Travis said. "There's a lot more to it than just turning it on, and you have to plan what you take out there." 
More Moab Utah Planning Resources
Activities
Plan Your Trip