Guide to getting off the beaten path in Moab
By Kim Cassels • May 29, 2020
Guide to Getting off the Beaten Path in Moab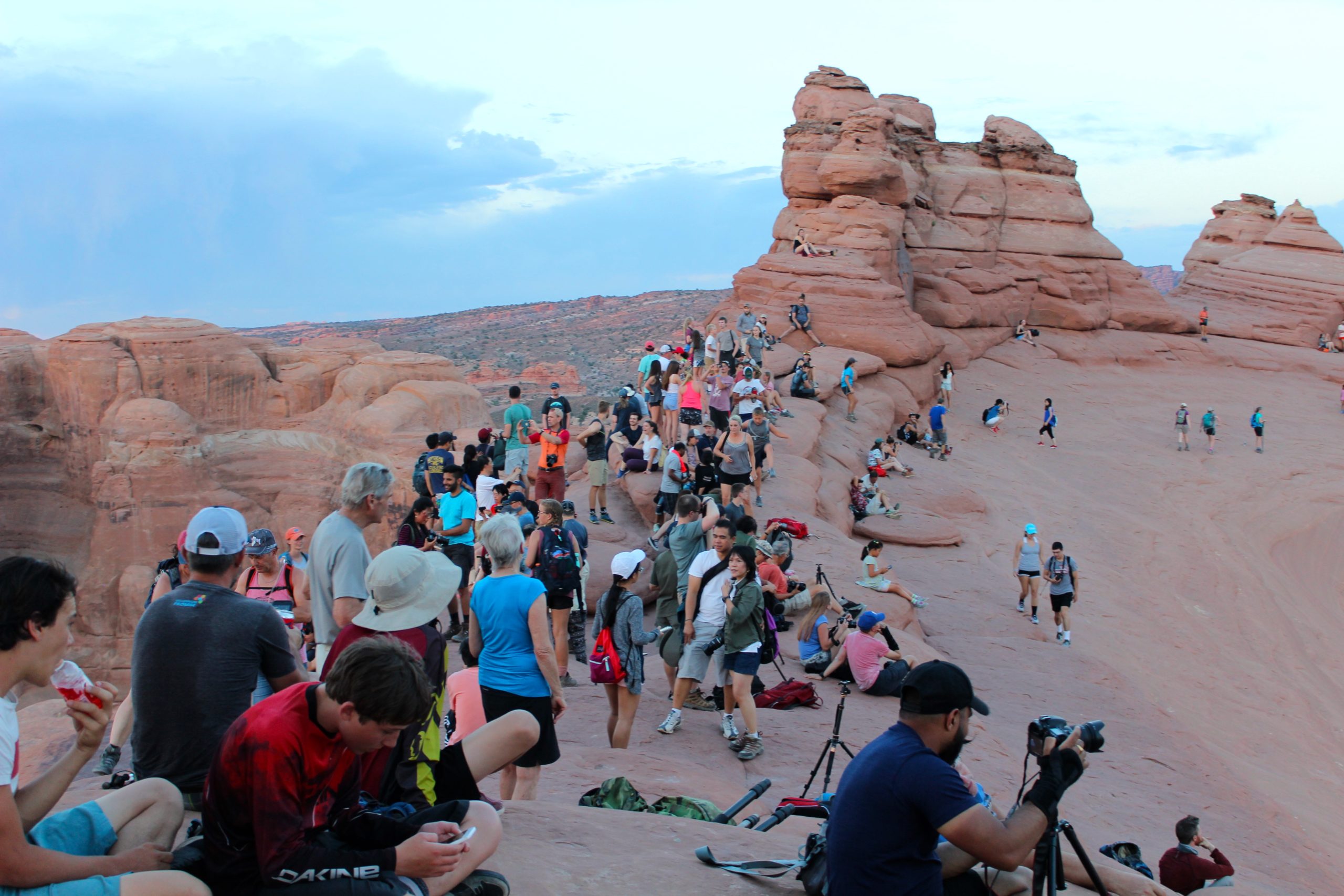 Getting off the beaten path in Moab can seem impossible. Moab has completely skyrocketed out of its little-known-secret status of a western getaway, but one can still find places that haven't been completely exposed from a mass of Instagram pages.
Whether you're looking for a life-changing experience in Utah's remote wildernesses, or you just need a day to escape the crowds, there are still serene spots waiting for your discovery nearby. Check out these recommendations that are situated far from the highly-trafficked and thoroughly visited spots. 
1) Take a Multi-Day Rafting Trip
Make these incredible desert canyons your home for a few days. Not only do they take you far from civilization altogether, but they also offer exclusive entry into protected wildernesses that seldom ever get to experience. Utah's rivers have a tendency to make big beautiful beaches, colossal carvings in their ravine's walls, and scenery beyond comprehension.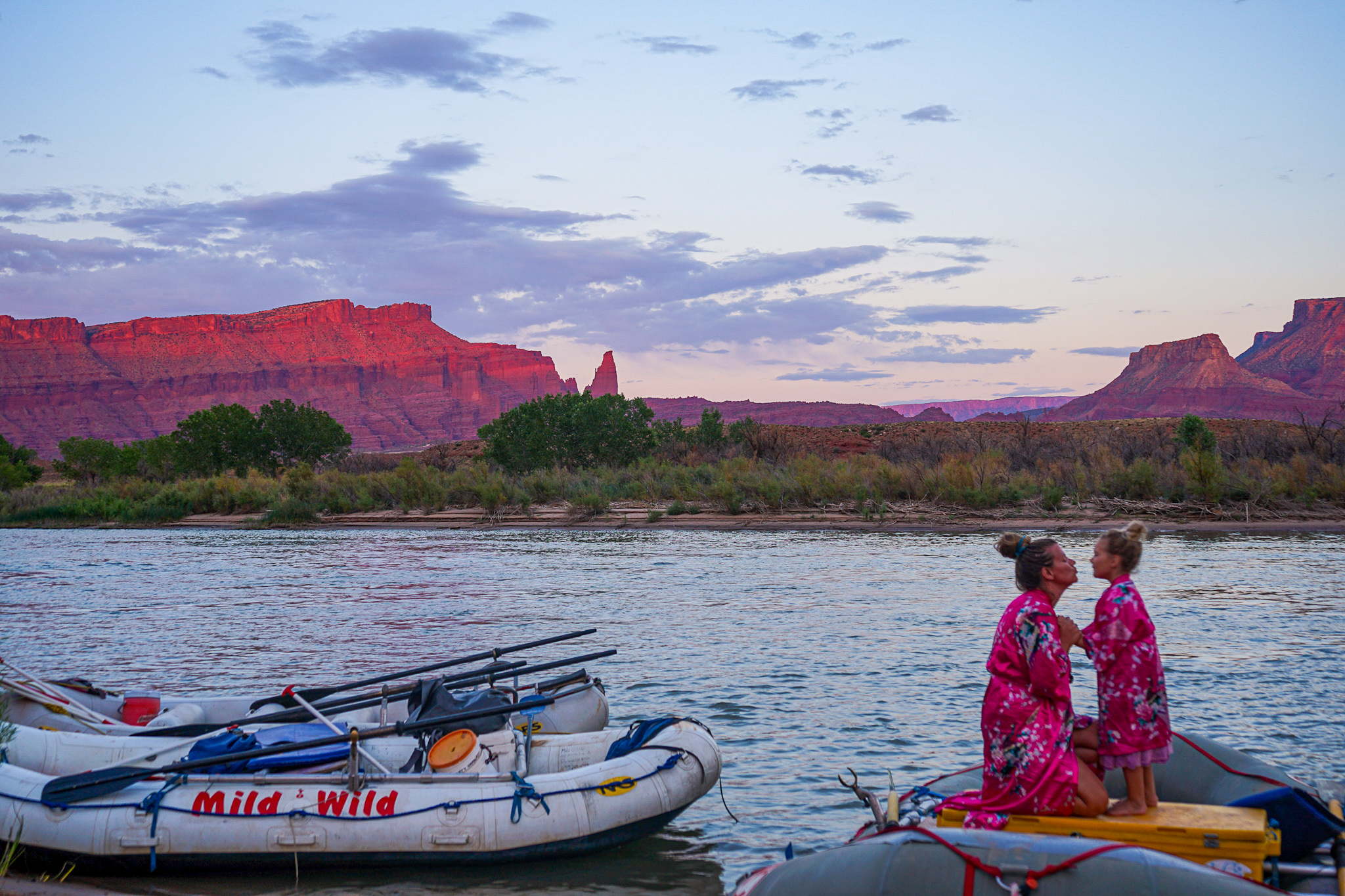 Rafters love "Deso" for its rich history, abundant wildlife, and frequent sections of easy-going rapids. This is a great family trip and for those looking for fun splashes and plenty of hikes. Rafting this section of the Green River cuts into the largest protected wilderness in the lower 48. Run it for four to six days.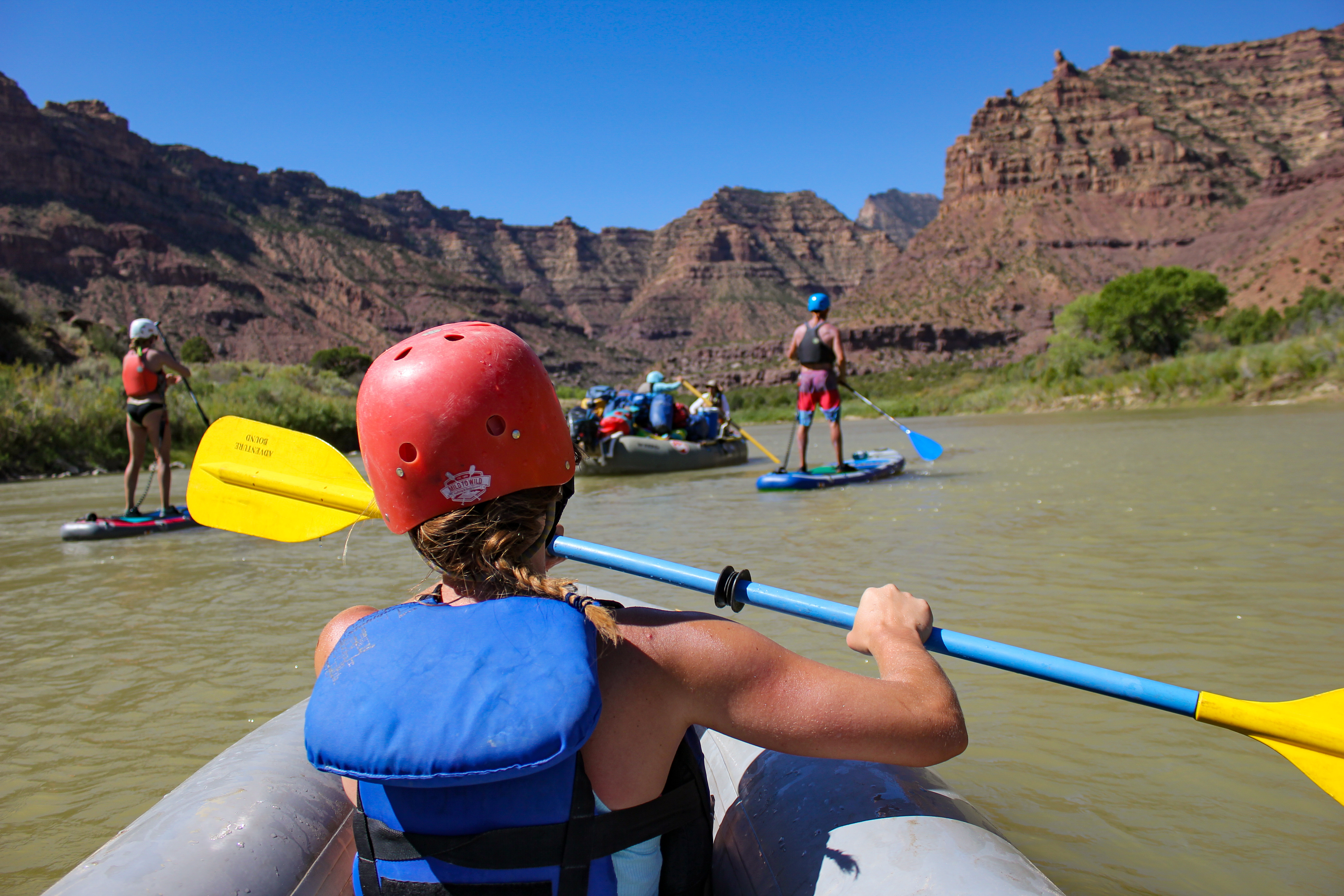 Cat —as the locals call it— is completely prestigious, insanely exciting, and infamously acclaimed across the rafting community for it's class V whitewater. This portion of the Colorado River meanders through Canyonlands National Park and converges with the Green River during the flat water section of this memory-making trip. Escape here for two to six days.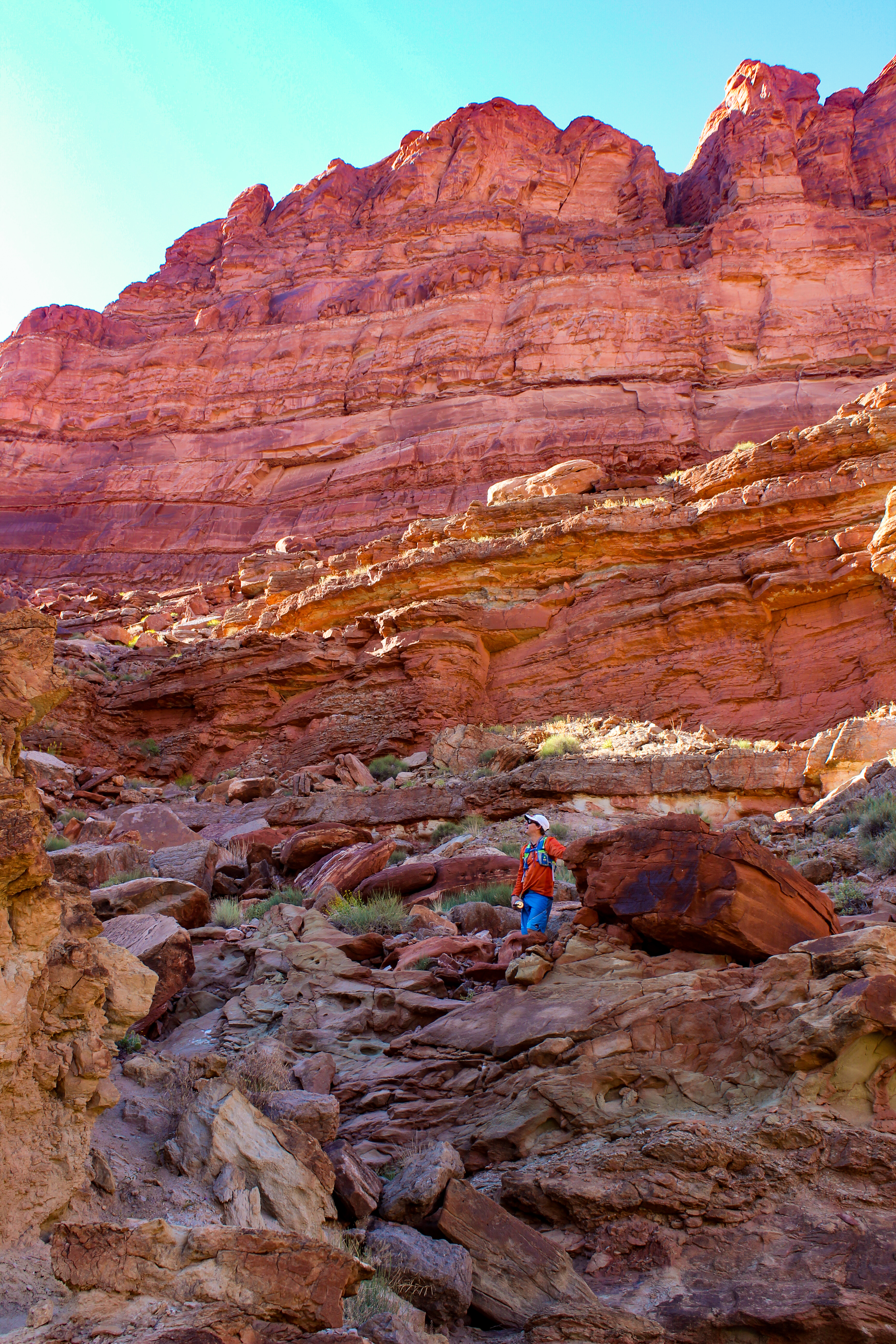 2) Go Farther Into the National Parks
If you want to avoid waiting in line, especially on a trail of all places, consider taking more time to delve deeper into the national parks. Some precious pockets of wilderness are easy to access, while others make the day-long treks all part of the fun.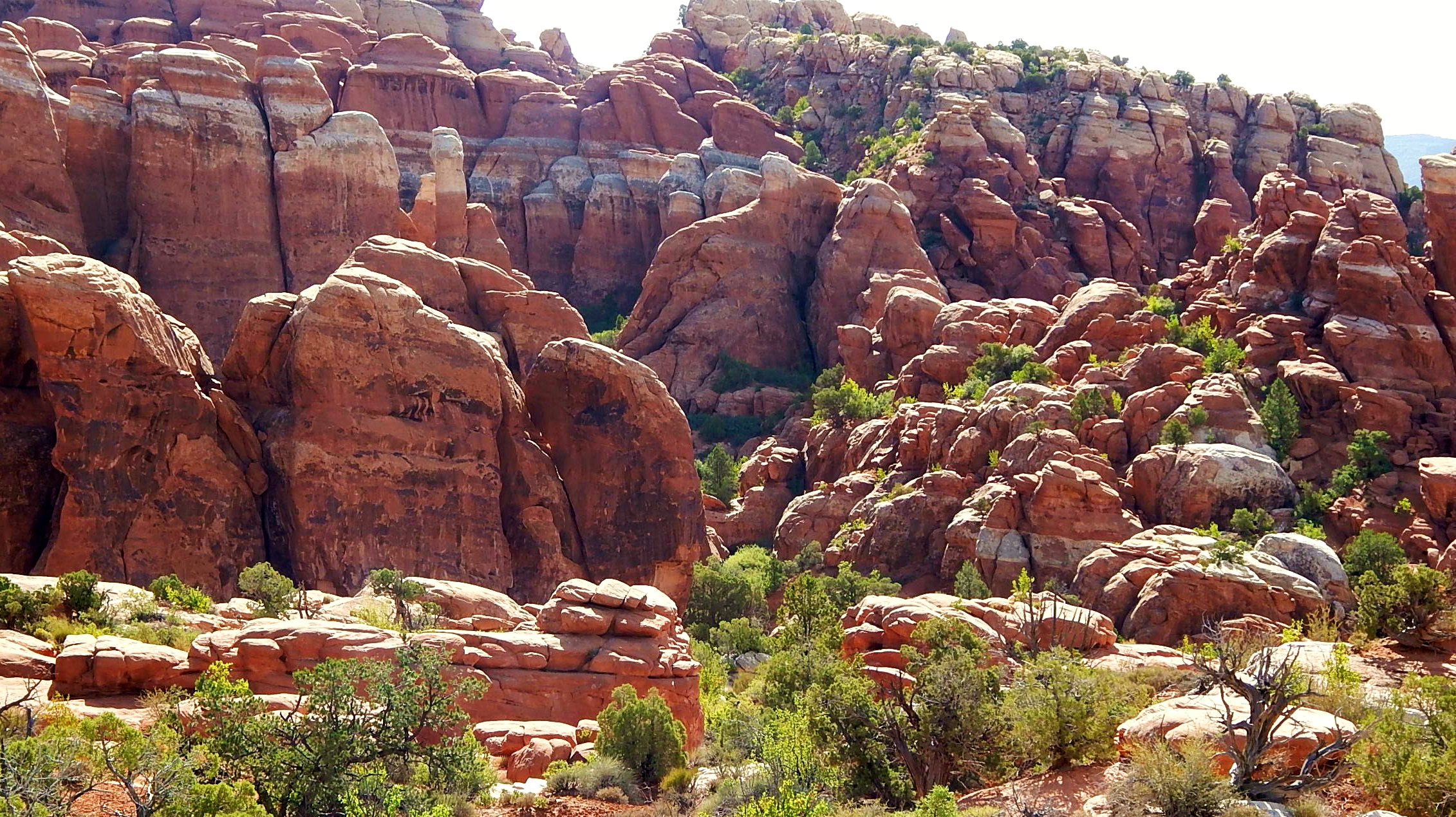 National Park, Fiery Furnace
Looking to explore Arches for a day that's closer to its original cadence? Get a permit to openly canyoneer, climb and hike through these isolated slot canyons, fins and cliffs.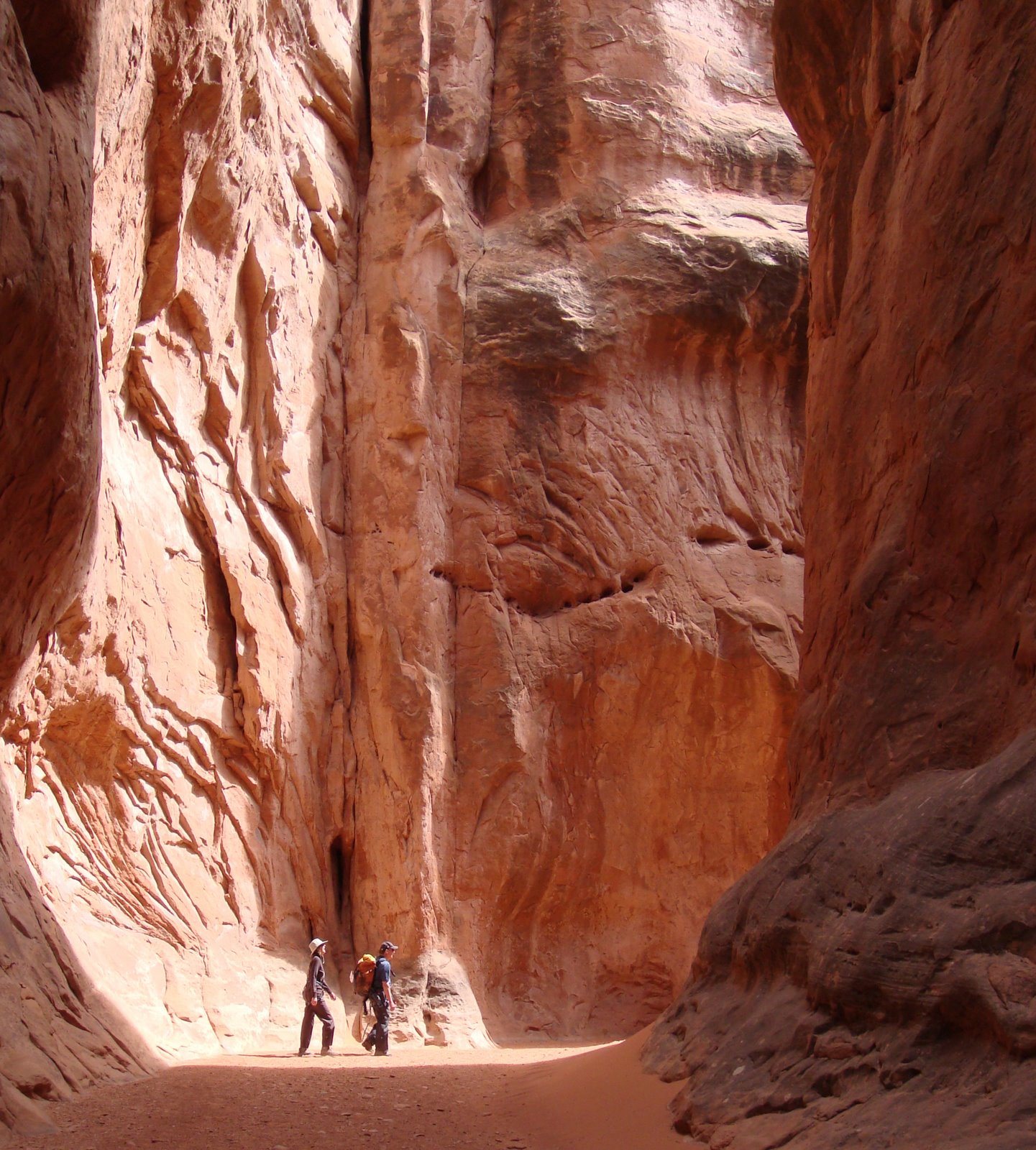 Canyonlands National Park, The Maze
In a wilderness far, far away, this district of Canyonlands unfolds to vast and varied horizons. Off roading, backpacking and day trips, canyoneering, climbing, and stargazing here are the pinnacle of an exploratory journey in Utah's backcountry.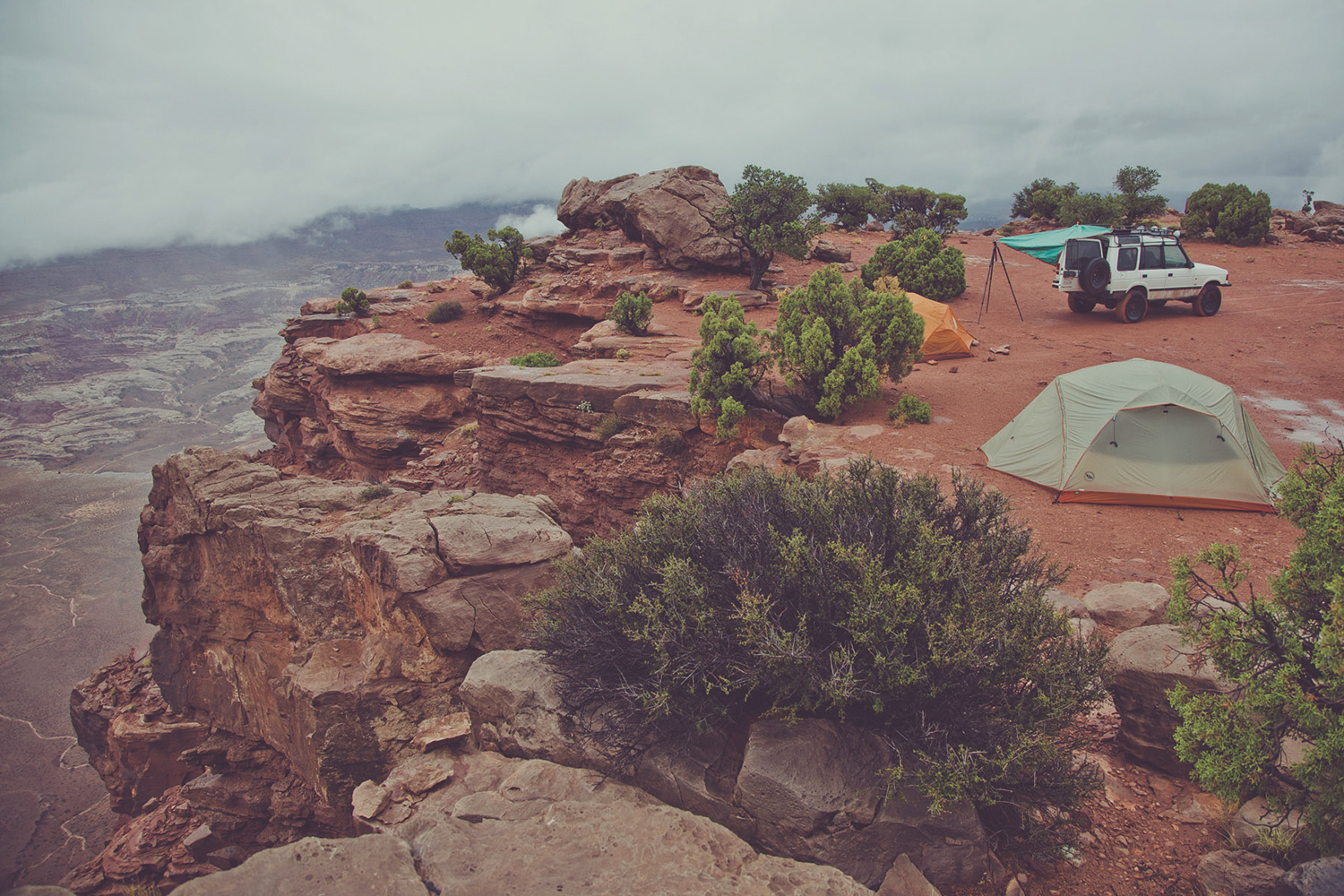 3) Go Play in the La Sal Mountains
The snow-capped peaks above this crispy landscape are less than an hour away, with far fewer people moseying about the alpine. The camping and trails are aplenty and far cooler in temperature than Moab's red floors.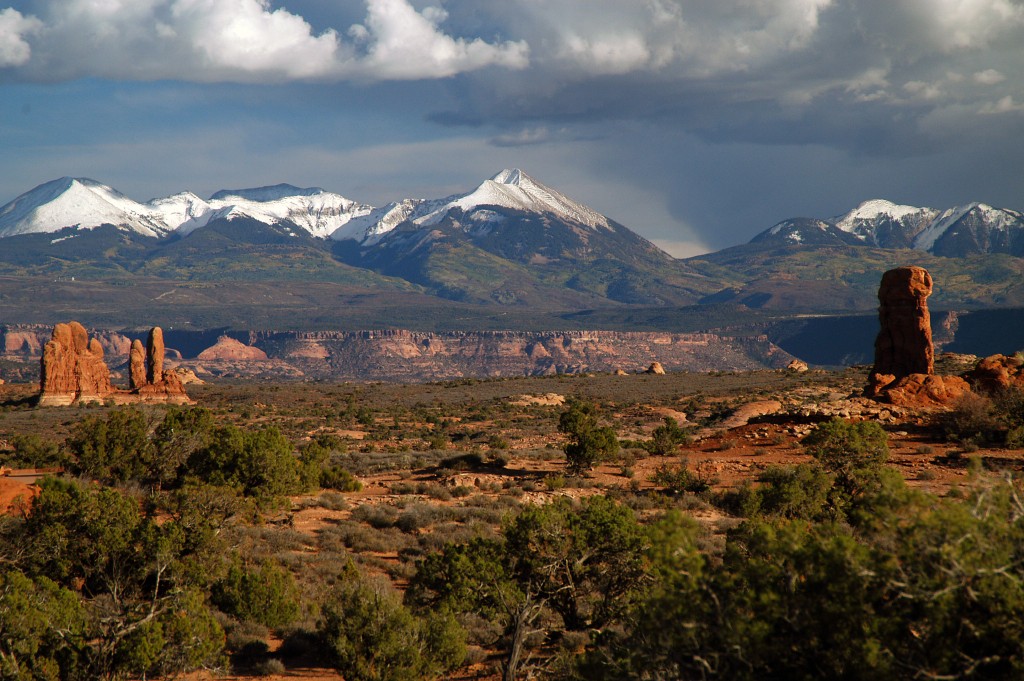 Mountain Biking
The Whole Enchilada is a 26-mile staple in mountain biking culture. This difficult trail starts in the La Sal's aspens and ends in the red sandstone of Castle Valley.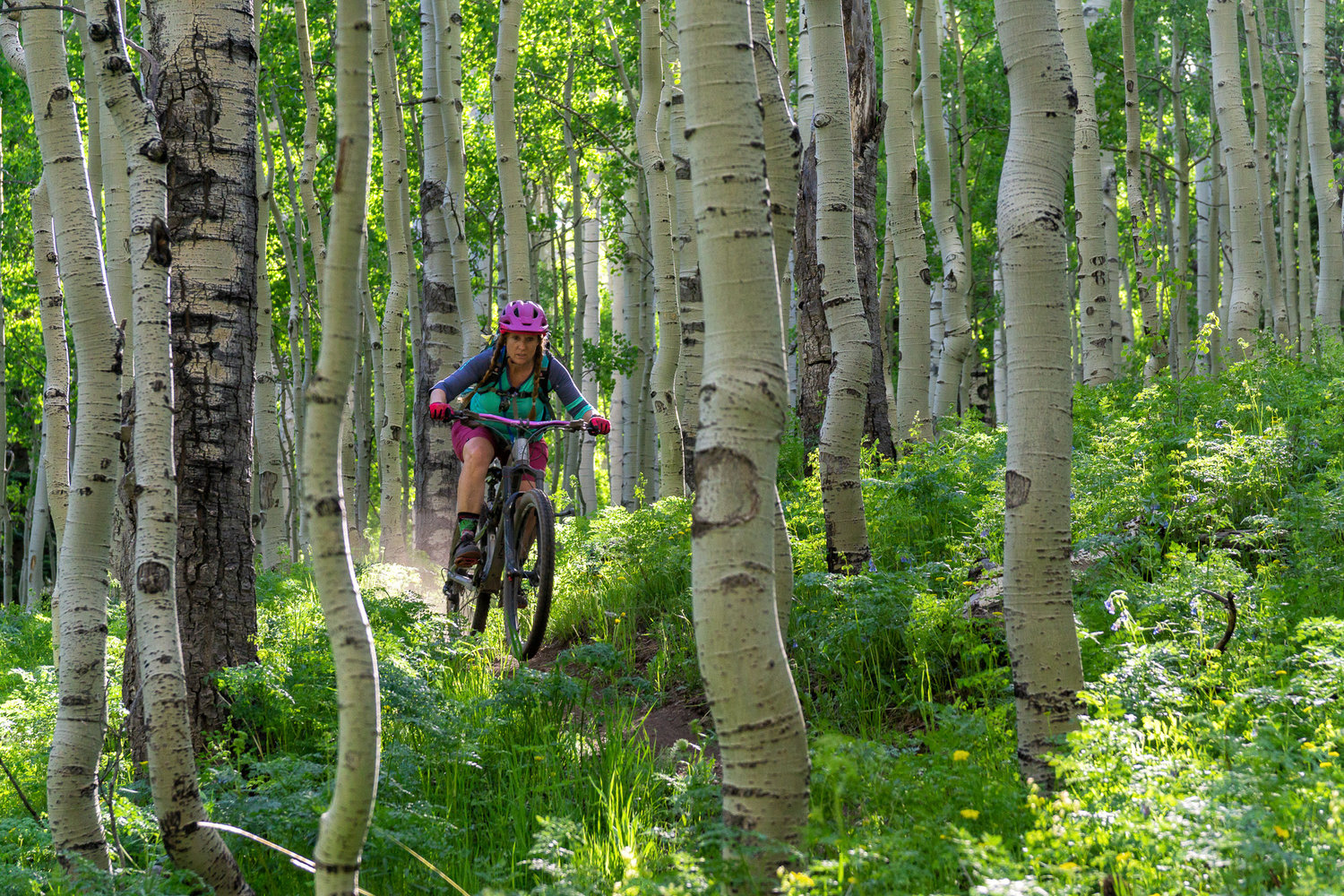 Squaw Spring is a beautiful, intermediate track that zips through aspen groves, old cabins, and past the trail to Brumley Arch. It's 4.3 miles starting from Geyser Pass which ends at a natural spring.
Hiking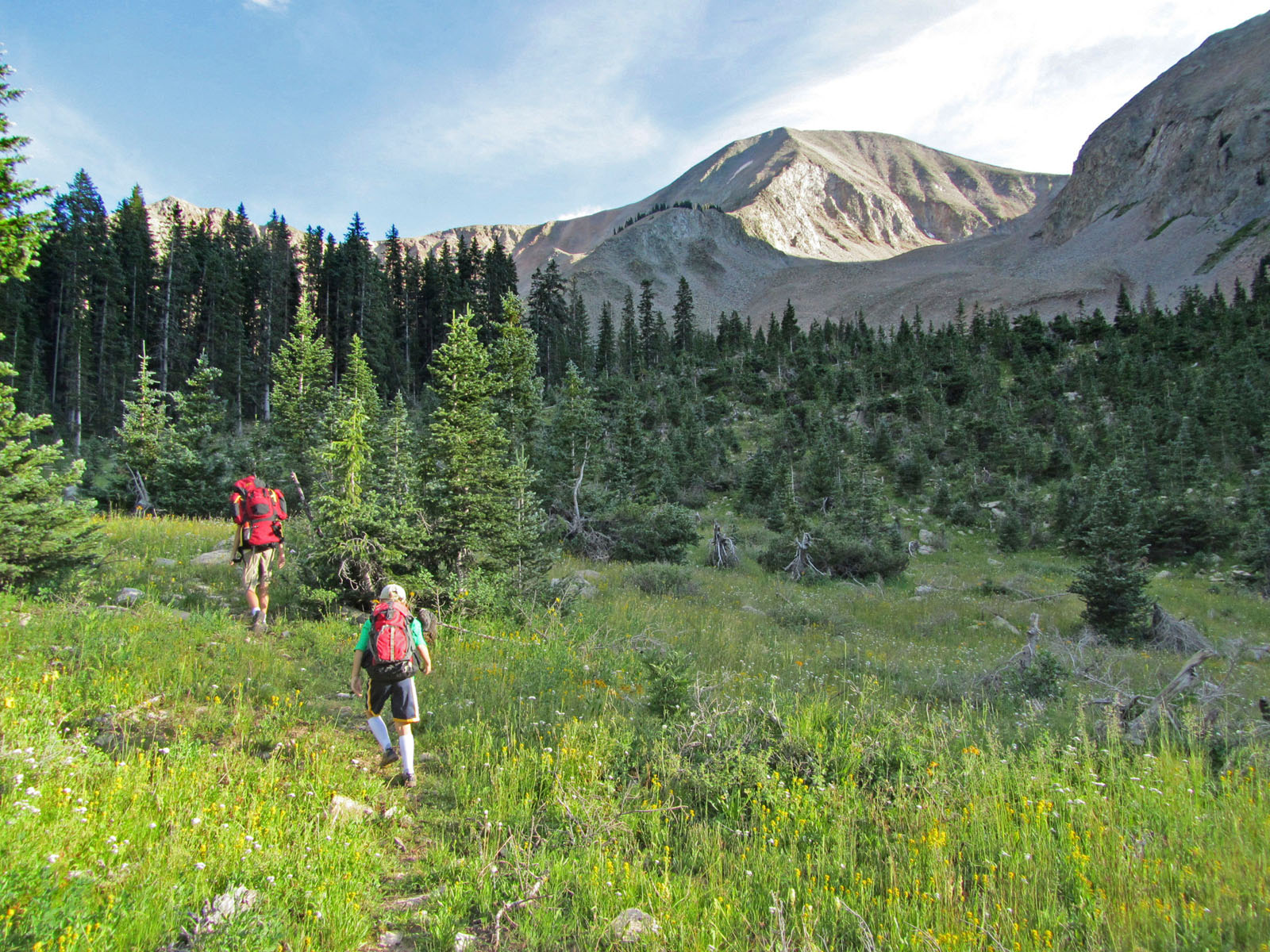 South Mountain Trail is 5 miles of stunningly scenic strolling. Ponds, meadows, and creeks dot the forested path on this intermediate trek that starts at La Sal Pass road.
Miners Basin-Warner Lake Trail is 2 miles long and passes through an abandoned mining community that is over 100 years old.
Snow Sports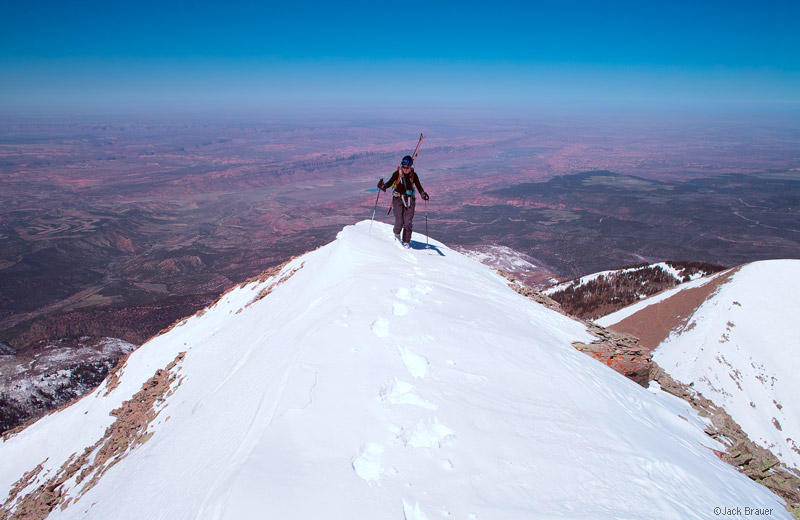 Visiting during the snowy season? While the La Sal's don't have a ski resort, they do have yurts and ranches for those looking to stay near backcountry runs. These peaks are far from crowded year-round and are perfect lovers of sweet pow.  
More Reading 
Moab With Kids: Awesome Trails and Things to do with Children 
12 Things You'll do on a Multi-Day Rafting Trip besides Rafting 
Get New Blog Posts in your Inbox