Top 3 Scenic Drives In Moab
Explore the best scenic drives in Moab. Taking a drive is all about the excitement of exploration with ease. These scenic byways, or backways, coast above and beyond Utah's splendid architecture. Winding along any of these roads allows eyewitnesses to stay seated or get out and examine hoodoos, arches, and monuments for themselves. Check out these scenic drives for those with a little or a lot of time to commute.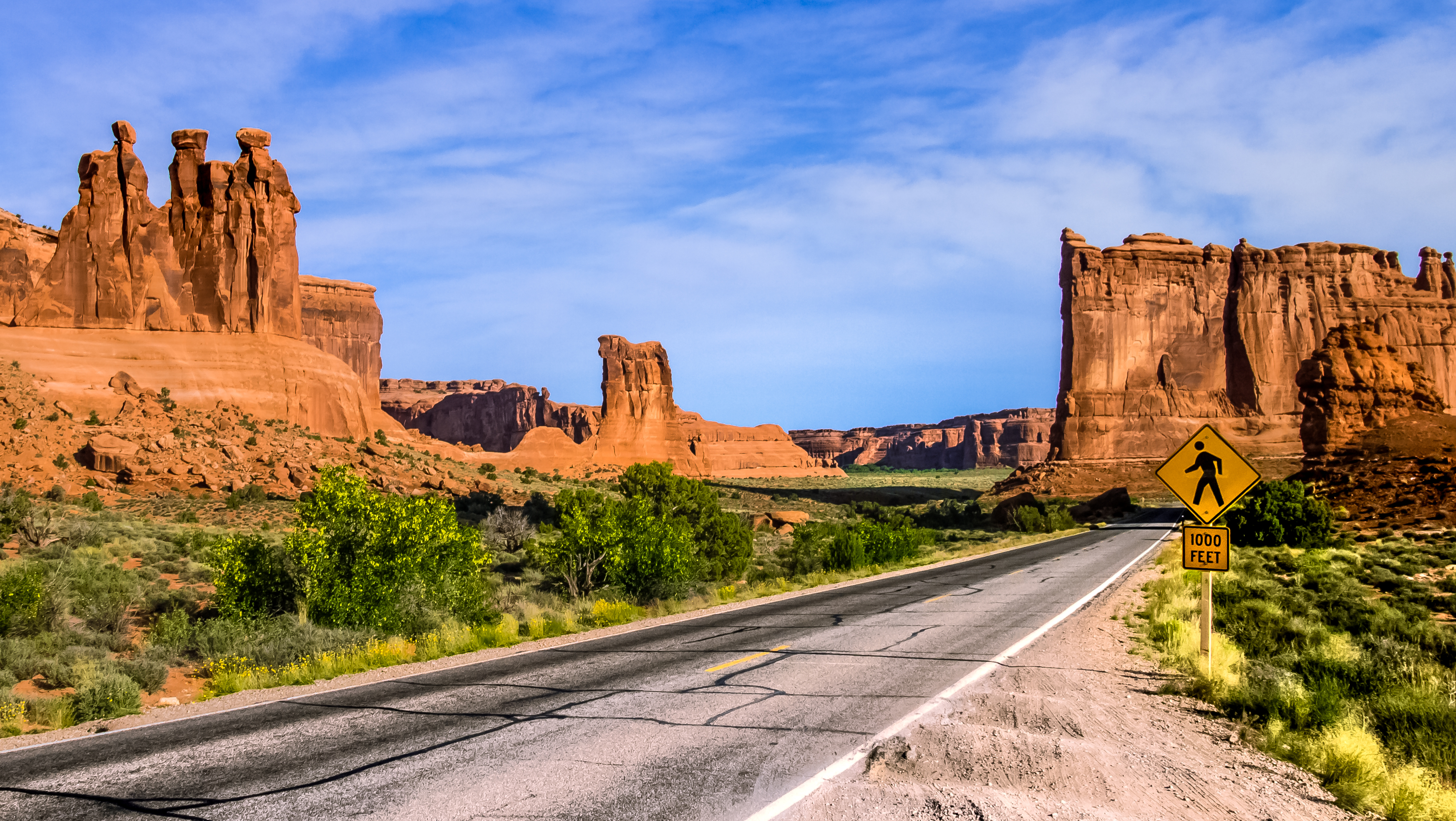 Best Short Scenic Drive In Moab
Best Short Drive
La Sal Mountain Loop
This cruise takes about 2 – 3 hours to wind through alpine-melding-desert. The overlooks come eye to eye with the monuments of Castle Valley and reveal the collapsed salt dome responsible for this sliding scarlet terrain. From the aspens and wildflowers, the way down follows the Colorado River back to the sunburnt floor of Castle Valley. Watch for wandering cattle and wildlife on this narrow road.   
From Moab, head south on US 191 for about 8 miles, then turn left at the Ken's Lake sign. Take a right at the next stop sign where you'll begin the climb to 8,300 feet. At the top, take a left at the next stop sign to drop into Castle Valley. At the intersection with Highway 128, take another left to head back towards Moab. 
Best All Day Scenic Drive In Moab
A route that has it all with colossal views of Utah's geologic masterpieces, sandstone sculptures, and archeological sites. The island is a 34-mile cruise atop the mesa that offers multiple overlooks and short hikes to ancient rock art and arches. Dead Horse Point is 7 miles in proximity to Island in the Sky, and the massive view is highly recommended to experience at sunset. The parks are about 45 minutes from Moab, entry fee are $30 for Canyonlands and $20 for Dead Horse Point. 
From Moab, head north on US-191 for about 11 miles. Turn left to head west on UT-313 for 26 miles. To continue to Island in the Sky, go straight on Grand View Point Road, or left on UT-313 to Dead Horse Point State Park.
Best All Day Drive
Island In The Sky
Best Sunset Scenic Drive In Moab
Best Sunset Cruise
Potash Road
Potash is the super scenic route to Canyonlands National Park and is highly popular with outdoor enthusiasts. This drive is perfect for those looking to soak in the sinking rays without the crowds that often gather at Deadhorse Point State Park. Along this semi-paved road, the Colorado River snakes west igniting the canyons in evening tangerine. Hike to one of the many arches along the way, or just pull over and enjoy. 
From Moab, drive north on US-191 for 4 miles. Turn left on Highway 279, i.e. Potash Road. The drive to the border of Canyonlands National Park is 17 miles. Popular arches like Corona and Bowtie have trailheads 9 miles in, and the Jug Handle to Longs Canyon is 13.5 miles.  
More Moab Utah Planning Resources
Activities
Plan Your Trip