Verde River
2 Day Verde River Whitewater Rafting
About This Trip
Unfortunately we are not planning to raft the Verde River this season due to closures.
Experience Arizona's only federally designated "Wild and Scenic" River on a fabulous 2 day adventure with 5 star camping! The Verde River rafting trip offers fun Class II and Class III splashes as you paddle through the beautiful and serene surroundings. The Verde River AZ rafting season is often quite short and in the early spring, so be sure to call our office to discuss trip options!

Season
Late February – Mid April

Class of Rapids
High Water: II and III, one IV+ or V (often portaged)
Low Water: II and III, one IV (sometimes portaged)

Meet Time

Return
Boat Options
Standard Rafts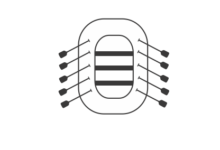 15 foot self-bailing rafts. Opt for an Oar Boat (paddle along with the guide as you like), or a Paddle Boat (guide has a paddle just like the guests so all work together!)
Ages 6+
Premium Rafts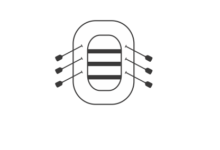 Increase the adventure in a smaller, paddle raft. Or, request it as an Oar Boat & enjoy a smaller guide to guest ratio.
Ages 12+
Inflatable Kayaks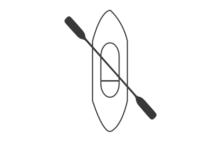 Increase the level of adventure and control your own destiny under the supervision of a kayak guide along side of you! No experience needed; our instructors teach you all you need to know!
Payment & Cancellations
Payment Options
Pay in full.
1/2 down, 1/2 charged 30 days prior to trip.
1/3 down with remaining balance charged in thirds.
Call for other arrangements!
Free Courtesy Hold
We don't want you to miss out on this trip so we'll hold your spots, payment-free, for 24hrs while you make your final arrangements & prepare for payment.
Cancellation Policy
We know plans change… so we offer a lenient cancellation policy. An 85% refund is issued for cancellations received in writing 48 hours prior to trip departure.
Fees
In addition to the listed trip cost, we collect an additional 8% for River and Land Access Fees (ie. Forest Service, BLM, City, Private Land Use).
Itinerary
DAY 1 ITINERARY
9:30 AM
Meet at Beasley Flats in Camp Verde, Arizona.
Check in, sign release forms, get dressed for the river! Wetsuit and wetsuit boot rentals are highly recommended.
Shuttle to river for safety orientation and rafting instructions. Then, hit the river to start off your Verde River rafting trip!
Tackle "Off the Wall," "Pre-falls" and the exciting Class IV to V (depending on water levels) "Verde Falls" (often requires portaging)!
After the falls, float through the highly restricted "Eagle Closure" where stopping is prohibited to protect the winter nesting ground of the desert bald eagles
Stop for a delicious deli-style lunch, then, head out to challenge "Bull Run," Rock Garden" & "Punk Rock," among others.
Late evening brings us to our stop for camp, with time for hiking, fishing, or just relaxing. Our guides will cook you a fantastic campfire dinner that evening, and a hearty breakfast in the morning to keep you fueled for the river!
DAY 2 ITINERARY
Day Two
Day 2 includes many more rapids, including: "Bushman," "White Flash," "Black Hole" and "Child's Play," as well as a special stop to soak in a natural, riverside hot spring!
2:00 PM
At 2:00 PM we arrive at our take out where the shuttle picks you up to return you to your car at Beasley Flats by 5:00 PM.
* Please note that all itineraries are subject to change due to river conditions.
Trip Information
Important Considerations:
Wear your swimsuits under your clothing as there are no changing rooms at the meeting point.
Wetsuits are highly recommended all season on this snow melt river.
During high water it is common for us to portage the Class IV to V rapid, this will be up to the guide's discretion.
What to Wear or Bring:
Wear quick drying clothes such as a swim suit and nylon shorts. Wetsuits and wetsuit boots are highly recommended all season and available for rent. They easily slip over your swimsuit.
Wetsuit boots highly recommended. Shoes with a strap that can get wet will work if you don't mind chilly feet.
Bring sunscreen, water, a hat and sunglasses, and your sense of adventure!
Camping equipment is available for rent for the Verde River or you are welcome to bring your own!