Salt River Rafting
5-Day Arizona Whitewater Rafting Trip
About This Trip
*Due to the lack of snowfall this winter, we will not be running the Salt River for the 2022 Season*
Explore the magnificence on our Salt River rafting five day trip! This remote, wilderness canyon is mostly only accessible by raft, not road. By day, experience world-class whitewater (Class I, II, III, and IV rapids) amidst intriguing geology, desert wildflowers, incredible multi-armed saguaros, soaring eagles, and ruins. By night, experience the serenity of the glow and crackling of the campfire, delicious food, and sleeping under millions of stars. If you have the luxury of time, you will relish each day's experience, exploring side hikes up canyons and relaxing in the inaccessible section of the river. Salt River rafting 5-day trip starting at $749.00

Season

Location
High Water: II-IV
Low Water: II-III

Meet Time

Return
Boat Options
Standard Rafts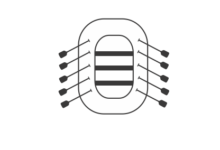 15-foot self-bailing rafts (up to 8 guests). Opt for an Oar Boat (paddle along with the guide as you like), or a Paddle Boat (more adventurous) when the guide has a paddle like everyone else and relies on you to help get through the rapids!
Ages: 10+ low water
12+ high water
Payment & Cancellations
Payment Options
Pay in full.
1/2 down, 1/2 charged 30 days prior to trip.
1/3 down with remaining balance charged in thirds.
Call for other arrangements!
Free Courtesy Hold
We don't want you to miss out on this trip so we'll hold your spots, payment-free, for 24hrs while you make your final arrangements & prepare for payment.
Cancellation Policy
60+ days: Receive a full refund minus $100 per person unrecoverable fees.
59 – 45 days: Receive a full refund minus $200 per person unrecoverable fees.
44 days – 30 days: Receive full credit towards any Mild to Wild trip within the next three years less $200 per person.
Less than 30 days: Unfortunately there will be no refund.
Fees
In addition to the listed trip cost, we collect an additional 8% for River and Land Access Fees (ie. Forest Service, BLM, City, Private Land Use) & a $50 Apache Tribal Land Access Fee.
Itinerary
Day 1 Itinerary
9:30 AM
Meet at our Salt River office at 9:30 AM.
Check in, sign release forms, load gear bags and get dressed for the river! Wetsuits and booties are provided.
Shuttle to the put-in for river safety orientation and boating instructions.
Tackle "Baptism," "Island," "Kiss and Tell," "Wake Up" & "Boy Scout"!
Stop at Sycamore Canyon for lunch and easy exploration of the side canyon!
Get back on the river for "Grumman," "Overboard" & the "Narrows".
Take off the river for the day – you can relax or hike up Coyote Canyon and see it's beautiful clear water pools while our guides prepare a delicious fajita dinner.
After dinner, relax under the stars and enjoy campfire fun!
Day 2-4 Itinerary
Day Two - Four
Each morning, wake up to the smell of hot coffee and enjoy a hearty breakfast.
Challenge world class rapids such as "Exhibition", "Cibeque", "Mini Lodges", "Three Ways", "Raft Ripper", "Beehive", & "Mescall Falls", "Rock Garden", "Rat Trap", & "White Rock", "Canyon Creek", & "Granite".
Explore Cibecue Canyon with it's sheer walls towering overhead and it's magnificent waterfall. Float by the sacred Salt Banks, hike to the base of spectacular Walnut Falls and explore White Rock Gorge, Canyon Creek, Inner Gorge, and it's unforgettable polished, white granite.
Each night, spend another fantastic, relaxing night in the wilderness. Relax as our gourmet-guide chefs prepare dinner and set up a campfire before another peaceful night under the stars.
Day 5 Itinerary
Day 5
Wake to yet another delicious, guide-prepared breakfast.
Hit the river for the final 6-7 miles of whitewater as the canyon begins to open up around you.
Tackel more Class II rapids such as, "Coral", "Quartsize", and "Black Rock"..
Stop for lunch to refuel.
Experience more river time after lunch before you take out at Roosevelt Reservoir at approximately 1:00PM.
Shuttle back to the Salt River Office and your vehicle around 4:00-4:30PM. Ask about our car shuttle service to Globe to save you 2+ hours of drive time back to Phoenix or Tucson!
Trip Map