Splash & Dash Moab Rafting Trip
Colorado River in Moab Utah
About This Trip
Get a taste for family fun rafting in Moab, Utah. Starting in May and ending in August, the Splash & Dash trip is designed for first-time rafters and those with very limited time. It's a terrific way to get a taste for rafting the Colorado River while you are in Moab, Utah.
This is a three hour (1 hour on water), late afternoon river rafting trip.  You'll start at 4:15 pm and be back from the river at 7:15 pm – giving you a few fantastic splashes of adventure before you dash off on your next activity!
Splash & Dash trips on the Colorado River starting at $69.00.

Season

Class of Rapids

Meet Time

Return
Boat Options
Standard Rafts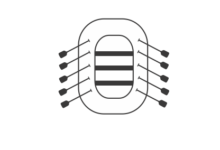 Enjoy the luxuries of a raft guided by oars. Paddle as you like, or sit back and let the guide do all the work.
New Flexible Payments & Cancellations
Payment Options
1/2 down, 1/2 charged 30 days prior to trip.
1/3 down with remaining balance charged in thirds.
Call for other arrangements!
Free Courtesy Hold
We don't want you to miss out on this trip so we'll hold your spots, payment-free, for 24hrs while you make your final arrangements & prepare for payment.
Cancellation Policy
Receive a 90% refund with written notice 36 hours or more before the trip. Less notice, no refund.
Optional Upgraded 24 Hour Cancellation Policy: Receive a 100% refund up to 24 hours prior to trip departure. Up to 12 hours prior to departure trips can be rescheduled, or receive a Mild to Wild Gift Certificate for trip cost. Upgrade only available at time of reservation & must be applied to each seat.
Fees
In addition to the listed trip cost, we collect an additional 9% for River and Land Access Fees (ie. Forest Service, BLM, City, Private Land Use). Some trips will have a $2.00 Utah State Fee applied.