Afternoon Telluride Rafting Trip
San Miguel River
About This Trip
Telluride Rafting: Afternoon Half Day Trip
Rafting the San Miguel's Afternoon Half Day Trip in Telluride is the perfect Colorado quest if you're looking for a short-term adventure to brag about until the of time. This stretch of the San Miguel is a bit more mild than the upper section as it widens out of the canyon.
But be ready for splashes to the mug as you drop into Class II rapids one after the other. In between the San Miguel's ferocious (yet surprisingly friendly) froth, you'll have plenty of time to enjoy a well-deserved rest.
The calmer sections of this trip let you put down the paddle, soak in the beauty of Norwood Canyon and scan the banks for sociable river otters. By the end of afternoon, you'll have conquered one of the most elusive rivers in the region, despite its proximity to bougie and beloved Telluride.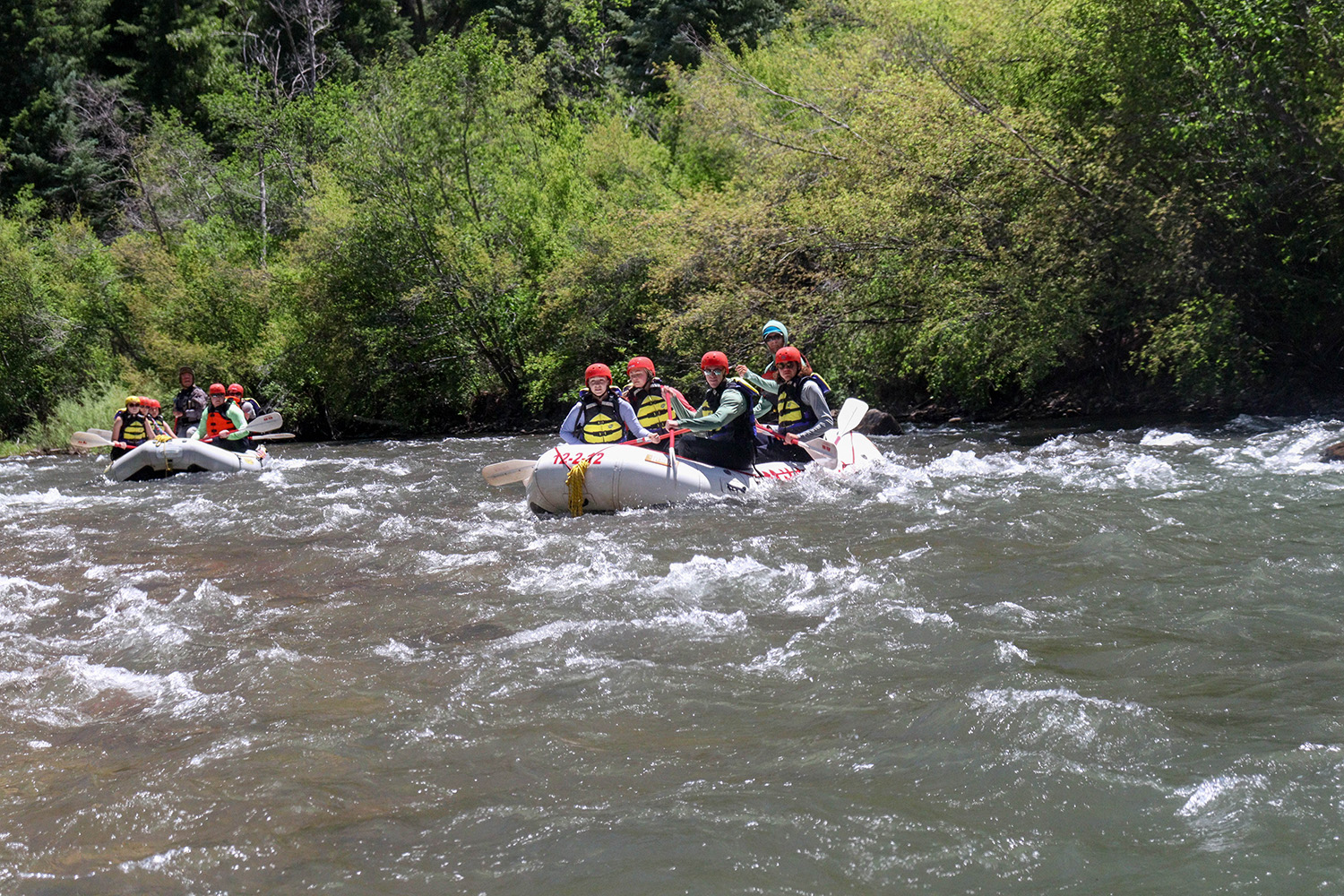 Season

Class of Rapids

Meet Time

Return
Boat Options
Standard Rafts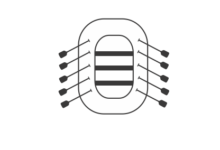 15 foot self-bailing rafts. Be prepared to paddle, paddle paddle around rocks and logs and down chutes on this twisting waterway.
Ages 8+
New Flexible Payment & Cancellations
Payment Options
1/2 down, 1/2 charged 30 days prior to trip.
1/3 down with remaining balance charged in thirds.
Call for other arrangements!
Free Courtesy Hold
We don't want you to miss out on this trip so we'll hold your spots, payment-free, for 24hrs while you make your final arrangements & prepare for payment.
Cancellation Policy
Receive a 90% refund 36 hours or more before the trip.
Fees
In addition to the listed trip cost, we collect an additional 9% for River and Land Access Fees (ie. Forest Service, BLM, City, Private Land Use).
Itinerary
2 PM
Check in and get your wetsuit on for the river!
Safety orientation & rafting instructions.
Enjoy the continuous Class II splashes of the fast flowing San Miguel River.
Paddle though the winding river canyon.
Take out and shuttle back to Caddis Flats.
4:30 PM
Arrive back to your vehicle.
* Please note that all itineraries are subject to change due to river conditions.
Important Considerations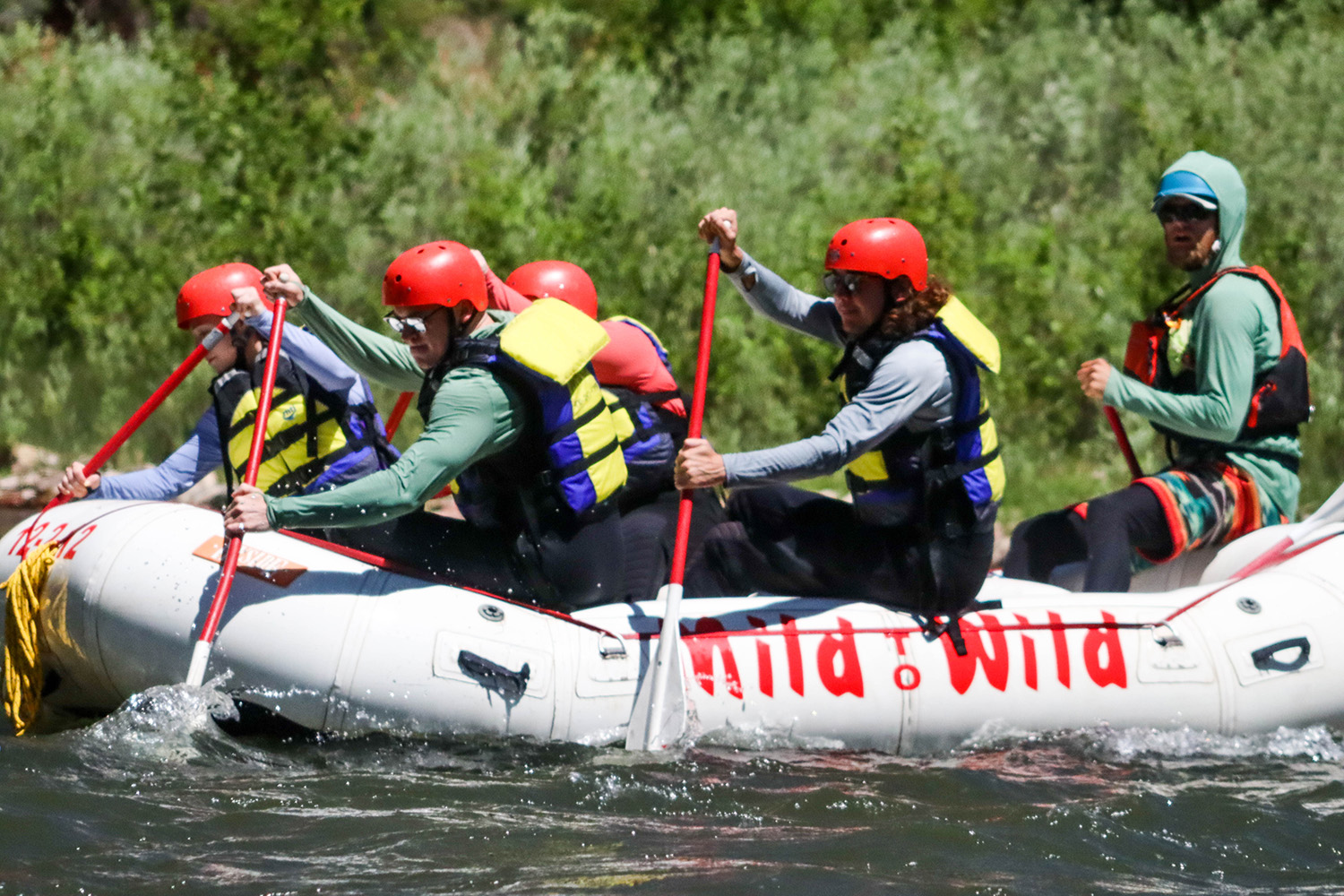 · Wetsuits are required through Spring on this trip. We have rentals available!
· Wear your swimsuit under your clothes when you show up. There are no actual changing rooms at our remote meeting location.
· If you are rafting in May or June, bring extra layers of fleece or polypropylene for warmth. Wool socks under the wetsuit boots also help keep you warmer.
· All itineraries are subject to change due to water conditions and/or water levels.
· Due to limited put-ins and take-outs, all trip times can vary by half an hour.
· This is a hands-on paddling trip! Be ready to navigate with your guide through this narrow canyon.
What to Wear & Bring
Swimsuit/Quick drying clothing (avoid cotton because it stays the temperature of the water and keeps you cold)
Water shoes or secure sandals with heel straps (no flip flops or crocs!)
Hat (that fits under your helmet)
Sunscreen
Sunglasses with a strap
Water bottle
Camera with waterproof case
Trips from May through June
Wetsuits (available for rent)
Wetsuit boots all season (available for rent)
Fleece jacket and fleece socks (provides added warmth if you tend to get cold)
Trip Highlights
Unique scenery in a red sandstone canyon covered with pine trees
Narrow waterway that cuts through twisting canyons
Constant rapids in a swift moving current
Diverse ecosystem where the alpine melds with the desert
Wildlife: Otters, eagles, snakes, deer
Perfect for those who want an active rafting trip
Fun river guides who have run the San Miguel for years