2 Day Moab Rafting Trip
Colorado River
About This Trip
Escape on a truly unforgettable Utah rafting trip filled with floating, splashy rapids, relaxation, fun on large sandy beaches, refreshing dips in the mighty Colorado River, fishing, games for kids, and comfortable catered camping.
Let us do all the work, you just show up! The only way to really see the red rocks of Moab & Castle Valley is from the river!
Two-day trips on the Colorado River start at $449.00.
Boat Options
Standard Rafts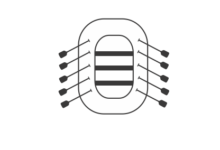 15-foot self-bailing rafts. Opt for an Oar Boat (guide controls boat with oars, you paddle along as you like), or a Paddle Boat (guide has a paddle too, so relies on you to get through the rapids!
Inflatable Kayaks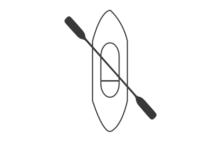 Up the adventure & control your own destiny in a single or double inflatable kayak. The smaller the boat, the bigger the wave! Guide instruction provided from guides in the raft. Ages 10+ with an adult or 12+ without an adult.
Payment & Cancellations
Payment Options
1/2 down, 1/2 charged 30 days prior to trip.
1/3 down with remaining balance charged in thirds.
Call for other arrangements!
Free Courtesy Hold
We don't want you to miss out on this trip so we'll hold your spots, payment-free, for 24hrs while you make your final arrangements & prepare for payment.
Fees
In addition to the listed trip cost, we collect an additional 9% for River and Land Access Fees (ie. Forest Service, BLM, City, Private Land Use).
Cancellation Policy
60+ days: Receive a refund less $200 per person unrecoverable fees.
45+ days: Reschedule for another trip/date, or receive Mild to Wild gift certificate less $200 per person.
Less than 45 days, unfortunately there will be no refund.
RoamRight Travel Insurance is recommended to help cover unforeseen circumstances, such as cancelled flights, sickness or medical evacuations.
Guests needing to be evacuated from the canyon will be charged a minimum of $1,000 per person.
Day One
10:00 AM
Meet at 745 Kane Creek Blvd. Moab, UT 84532.
Shuttle to the river for your safety orientation, pack overnight gear and dry bags, sign release forms and get dressed for the river!
Relax and take in the scenes of Castle Valley from the "Mighty and Friendly" Colorado River!
Stop for lunch and enjoy an amazing side canyon hike.
Resume rafting, swimming in the river and soaking up the postcard scenery.
Cool off with a splash fight, or try your skills on an inflatable kayak (no experience necessary)!
Challenge "Onion Creek" rapid.
Make camp at a big sandy beach under the shade of Cottonwood trees. Relax, play Frisbee, horse shoes, beach games and/or explore on a hike.
Day Two
Wake up to coffee and a hearty guide-prepared breakfast to fuel you up for your day.
Enjoy some hikes while the guides clean up. Pack up your tent and sleeping gear while the guides rig up the boats.
Jump back on the river for Class II splashes in "Rocky" rapid.
Relax in a raft or control you own destiny in an inflatable kayak while you take in the breathtaking scenery.
Challenge the Class II+ "White's" rapid!
Stop along another sandy beach for a deli style lunch.
Resume rafting and savor the last bit of this quiet, peaceful escape!
Surf City! Surfing isn't just for the ocean…Take in the fun of "Big Bend" Rapid.
1:30 PM
Return to the meet location
Trip Map