6 Day Cataract Canyon Raft Trip
Colorado River
About This Trip
A Cataract Canyon 6 day rafting trip is the premier Colorado River experience in Utah. Expect all the time you need to discover the history, scenery, and excitement of Utah's most sought-after rafting trip.
Nearly a week in Cataract Canyon promises for impressive hikes, ample time on the beach, and at least two days splashing through some of the biggest waves on the Colorado River. Some of the sites along with way include: Huge fields of sparkling petrified wood, ancient ruins and petroglyphs, looming hikes to the Dolls House, side canyons seldom seen by most visitors, and more.
As for the whitewater section, you'll have time to enjoy more waves as some of them can be run multiple times! Choose your vessel of choice in the smaller oar boat where the waves will, in fact, rock you like a hurricane, or the motor boat that can take on the big drops head on.
The schedule is a very flexible on this trip since there's more time to cover the 96 mile journey. The first 50 miles are flat water, so we motor through this section (stopping to enjoy the sites along the way) as we travel deeper into this world of red rock. 
Shortly after meeting the Green River confluence in the heart of Canyonlands National Park, the whitewater can be heard rumbling downstream. This rapid section lasts for around 16 miles, and is run both in oar boats and the motor rig. After that, we'll start motoring after Gypsum Canyon to the North Wash takeout for about 28 miles. 
Cataract Canyon 6-Day trips start at $1699.
Quickfacts

Location/Season
Canyonlands National Park, UT
March – October

Class of Rapids
IV – V High Water
III – IV Low Water

Restrictions
High Water 14+
Low Water 10+

Meet Time
Boat Options
Standard Raft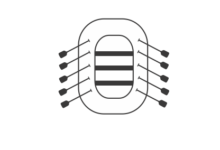 Our rafts will range from 18 – 33 feet depending on water flows during the time of the trip. Inflatable Kayaks brought along for use at appropriate water levels.
Payment & Cancellations
Payment Options
1/2 down, 1/2 charged 60 days prior to trip.
1/3 down with remaining balance charged in thirds by 60 days prior.
Call for other arrangements!
Free Courtesy Hold
We don't want you to miss out on this trip so we'll hold your spots, payment-free, for 24hrs while you make your final arrangements & prepare for payment.
Fees
In addition to the listed trip cost, we collect an additional 9% for River and Land Access Fees (ie. Forest Service, BLM, NPS, City, Private Land Use).
Cancellation Policy
60+ days: Receive a refund less $200 per person unrecoverable fees.
45+ days: Reschedule for another trip/date, or receive Mild to Wild gift certificate less $200 per person.
Less than 45 days, unfortunately there will be no refund.
RoamRight Travel Insurance is recommended to help cover unforeseen circumstances, such as cancelled flights, sickness or medical evacuations.
Guests needing to be evacuated from the canyon will be charged a minimum of $1,000 per person.
Itinerary, Weather, & Trip Planning Info
Trip Map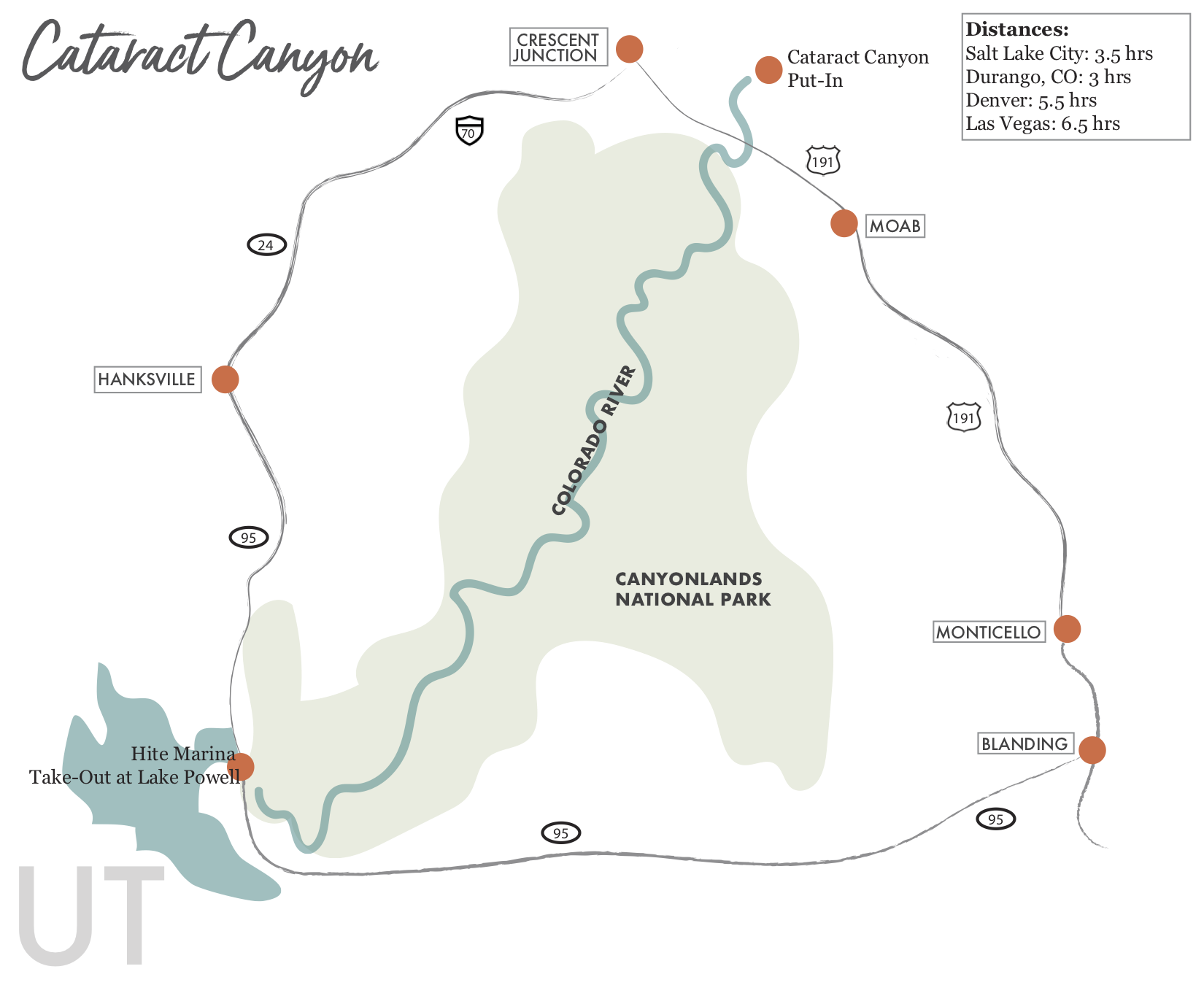 Authorized Concessioner
Mild to Wild Rafting is proud to be an authorized concessioner of Canyonlands National Park.