What to Expect on a Half-Day Mesa Verde Tour – Mystery in the Scenery
By Kim Cassels • September 18, 2020
What to Expect on a Half-Day Mesa Verde Tour – Mystery in the Scenery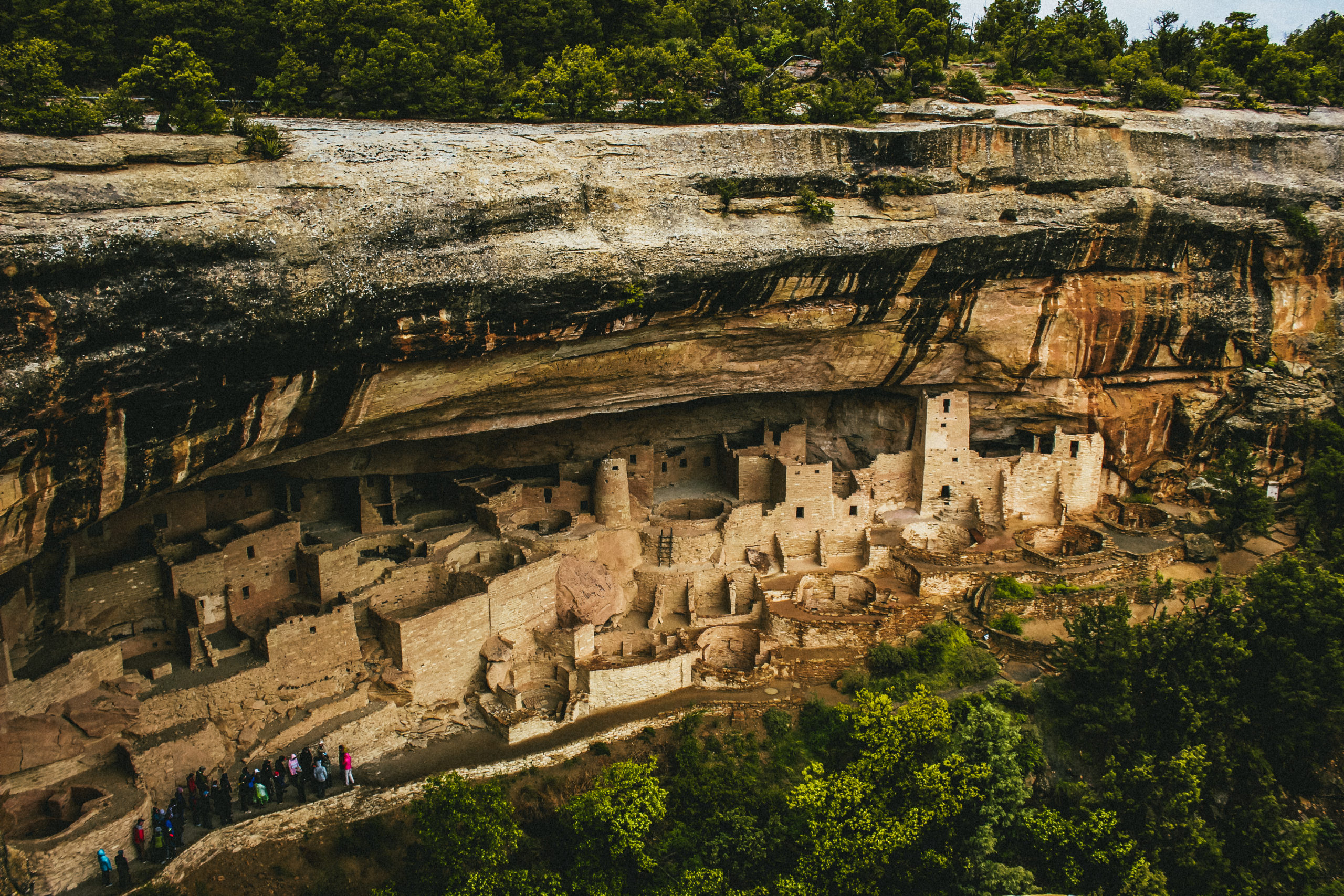 Taking a tour through Mesa Verde National Park is considered a staple during any visit to Southwest Colorado. Mesa Verde boasts more than 5,000 ruins, making it the largest archaeological site of ancient Native Americans on the continent. But one can get thoroughly acquainted with such significance in just a few hours. Our Half-day Tour hits all the hotspots of the Park and covers the fascinating history of the Ancestral Puebloans. Here's what to expect on your Half-Day Tour through Mesa Verde National Park. 
Meet at the Mancos Visitor Center at 8 AM
Mancos Visitor Center address: 101 E Bauer Ave, Mancos, CO 81328
DO NOT go to the Mild to Wild Office or the Mesa Verde Visitor Center, your guide won't be there! Mancos is a small ranching town 30 minutes from Durango with OG Colorado vibes. Wear good walking shoes, sun protection, and bring a rain jacket and snacks if you so wish! Your guide will provide water. 
Head to Mesa Verde National Park with your Guide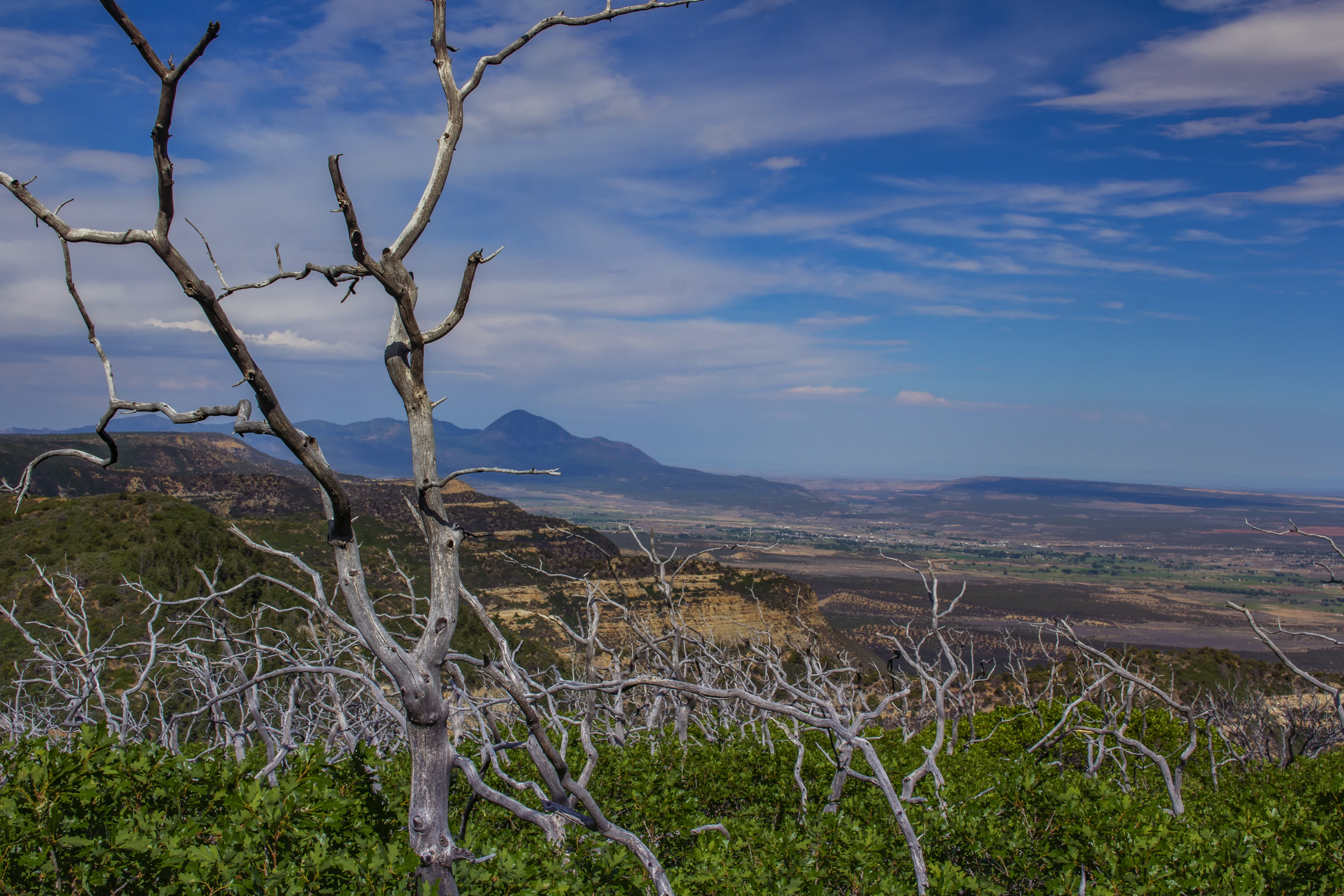 You'll be cruising into Mesa Verde National Park in less than 15 minutes. The drive up winds through dense juniper and pinyon forests that keep the park Verde year-round. Fun fact, junipers can live for up to 2,000 years, which means some trees at Mesa Verde were around before the basket makers came here around 500 CE. 
Start on the Mesa Top Loop
Your first stop on this six-mile loop will be at the Far View House. This two-story ruin was once the center of the biggest and baddest farming village in Mesa Verde. You can still find pottery shards all over the place here, just pick 'em up and then put them back down, or go to jail. Just kidding, but be aware it is illegal and completely disrespectful to take them.  
Square Tower Overlook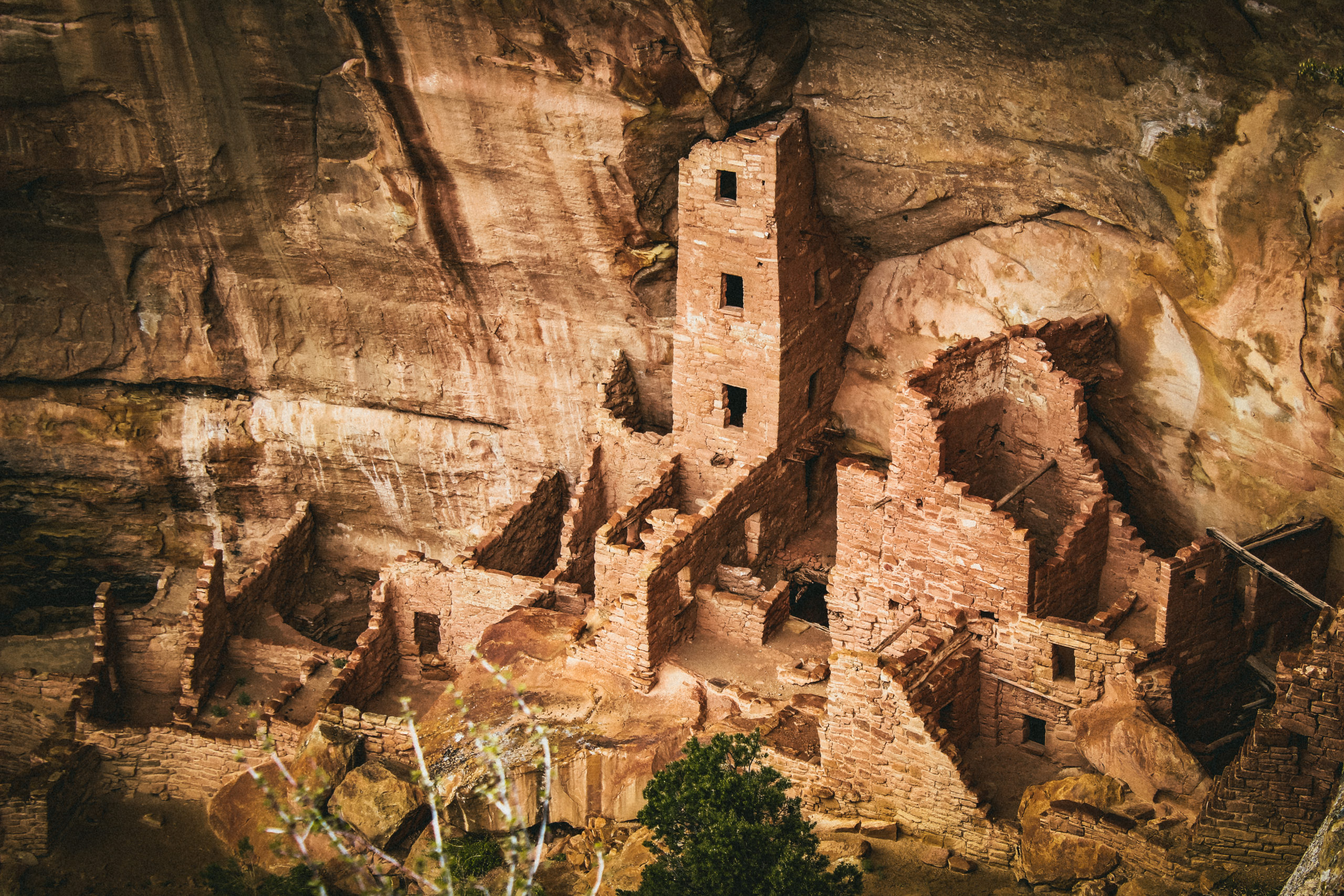 Next, you'll drive to a hidden, ancient sentinel. After a short walk through a grove of twisted pinyons, you'll arrive at an opening to an isolated valley. Across the valley are two alcoves stacked like natural, high rise condominiums filled with ruins (consider bringing binoculars for this one). Beneath the overlook is where the tallest ruin in the Park still stands. A miraculous fact about Square Tower is that ninety percent of it is completely original. 
Mesa Top Sites
The next stop is an enclosed site of two complete kivas. Kivas were kind of like special living rooms for the Ancestral Puebloans. Here you'll have an up-close look into these ceremonial spaces, which are found in every cliff dwelling arranged in the exact same fashion. Descendents of the Ancestral Puebloans still construct and use kivas in their communities today. 
Sun Point View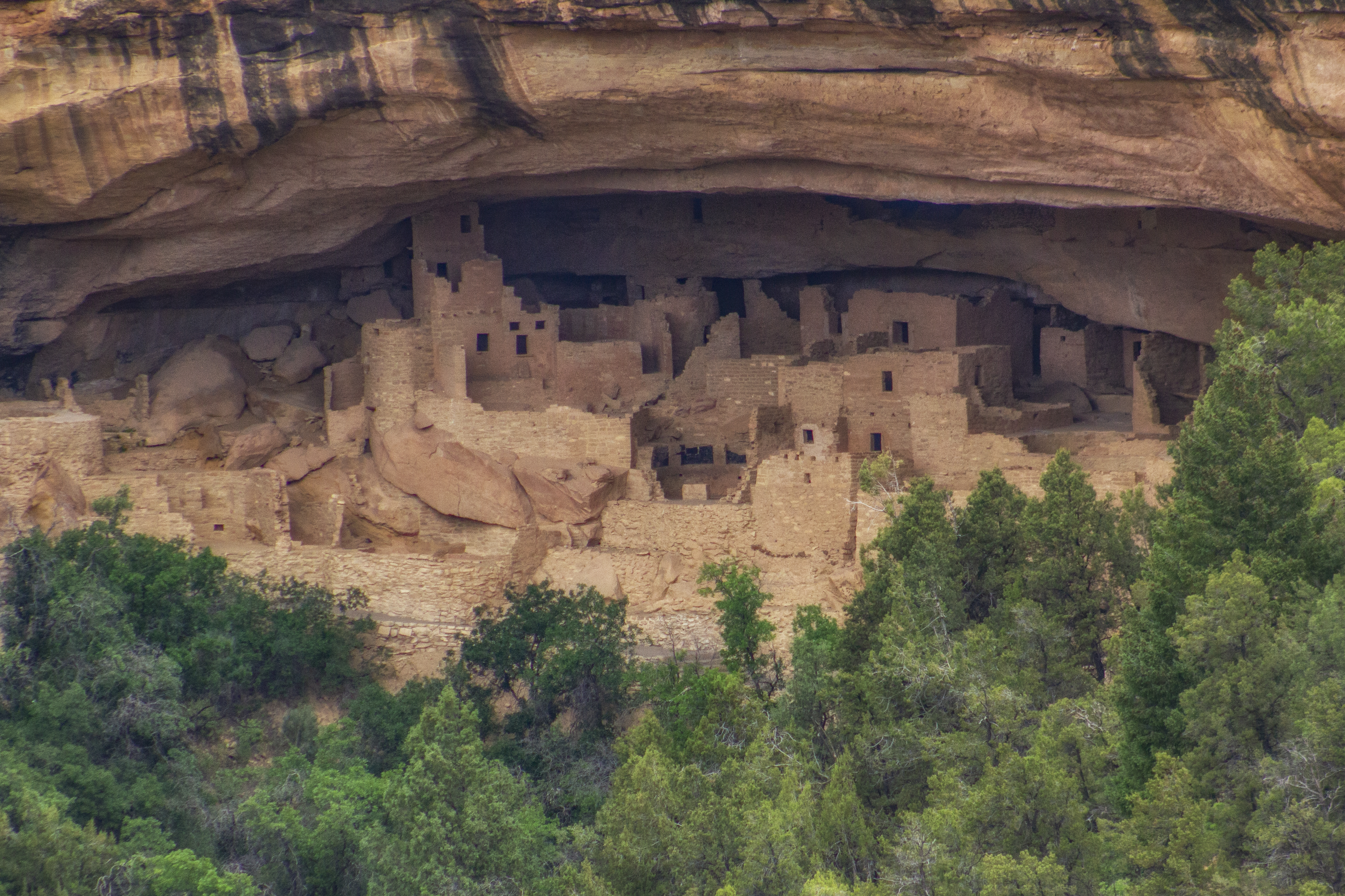 Ah, the city! This spot is basically the downtown of Mesa Verde. A line of alcoves, slots, and modest ledges come covered in abandoned neighborhoods and temples. In the hubbub, Cliff Palace dominates as the largest cliff dwelling in North America. There are few places left as they were 700 years ago, and this overlook allows us to stand across from ceded legacies sculpted in sandstone. 
Sun Temple
The last stop of ruins is a mystery. Archaeologists are still uncertain of why this structure was never finished, and what purpose it was intended to serve. Its unique construction has extra thick walls, gutters, and a unique shape seen nowhere else in the Park. Everyone seems to come up with a different hypothesis, from it being a prison to an alien call center, you be the judge once you're here. 
Grand View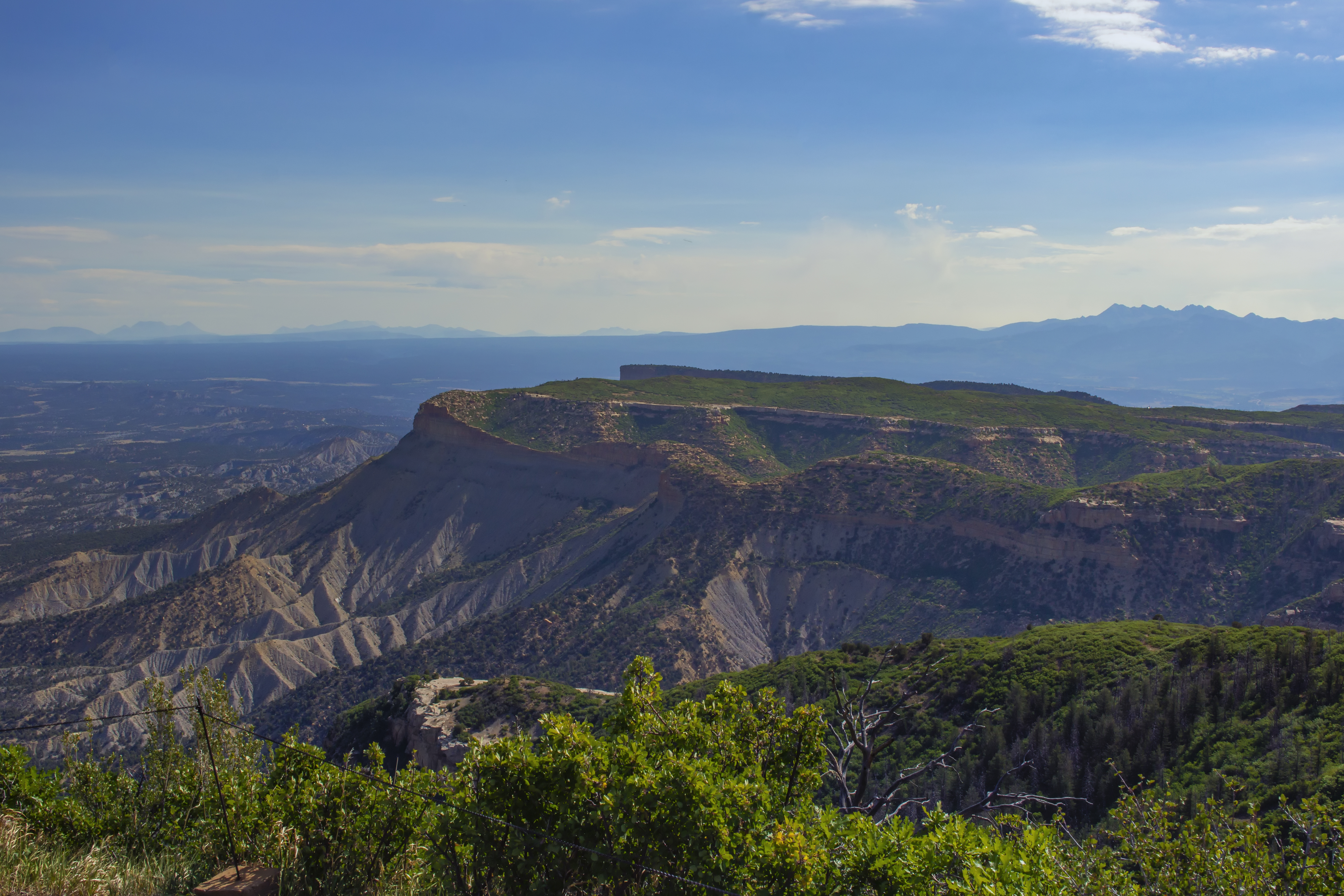 Yeah, it is! On the way out of Mesa Verde, you'll take a short walk to an epic viewpoint. From here you'll see four states at once, where the mesas meld to the Rockies, an archaic volcano rising from a rolling desert, the Sleeping Ute, and many more natural wonders. 
The Ancestral Puebloans who used to party it up in these cliffs have left behind a rare opportunity for us today. If you take a Half-Day Tour in Mesa Verde National Park, you'll leave knowing you've witnessed something truly special. Enjoy your morning or afternoon in this historical playground. 
More Reading
Hilarious 1 Star Reviews of Top National Parks 
5 Cool Places to Camp in the Four Corners You Probably Haven't Head of
Get New Blog Posts in your Inbox