5 Cool Places to Camp in the Four Corners you Probably Haven't Heard of
By Kim Cassels • June 11, 2020
5 Cool Places to Camp in the Four Corners you Probably Haven't Heard of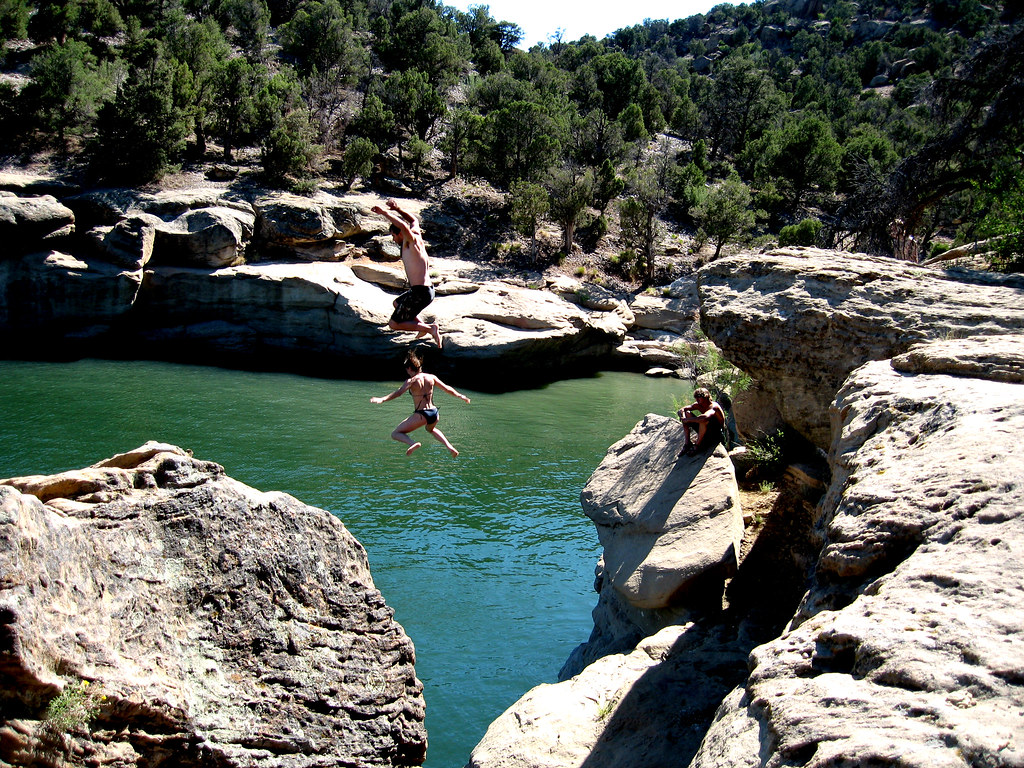 There is, in this one and only spot in the U.S, a ruggedly invisible vertex that lets us momentarily exist in four places at once. Now, the converging point of the Four Corners does no justice to the country-sized states of Arizona, New Mexico, Colorado, and Utah. The monument itself is lost in parched and unforgivingly dreary flatlands that would make a prairie seem radiant— it also doesn't help that it's 1,800 feet off-center from the actual quadripoint.
There are incredible places to camp in the Four Corners area, they'll just be out of proximity from the dust surrounding the actual vertex. What's wonderful about these wide-open spaces is what remains hidden from mass discovery. Lush mountains, abstract chasms, and glittering lakes in the Four Corners have yet to lose their charm to the clutter of visitors.
Whether your boon-docking style is in an RV, tent, or carried on your back, these spots will serve your serenity. We're not saying that they're so elusive they'll always come without a single soul, but definitely less of them. Check out this list of five places to camp in the Four Corners that are still under the radar, and then keep it to yourself.   
Colorado – Dolores River Canyon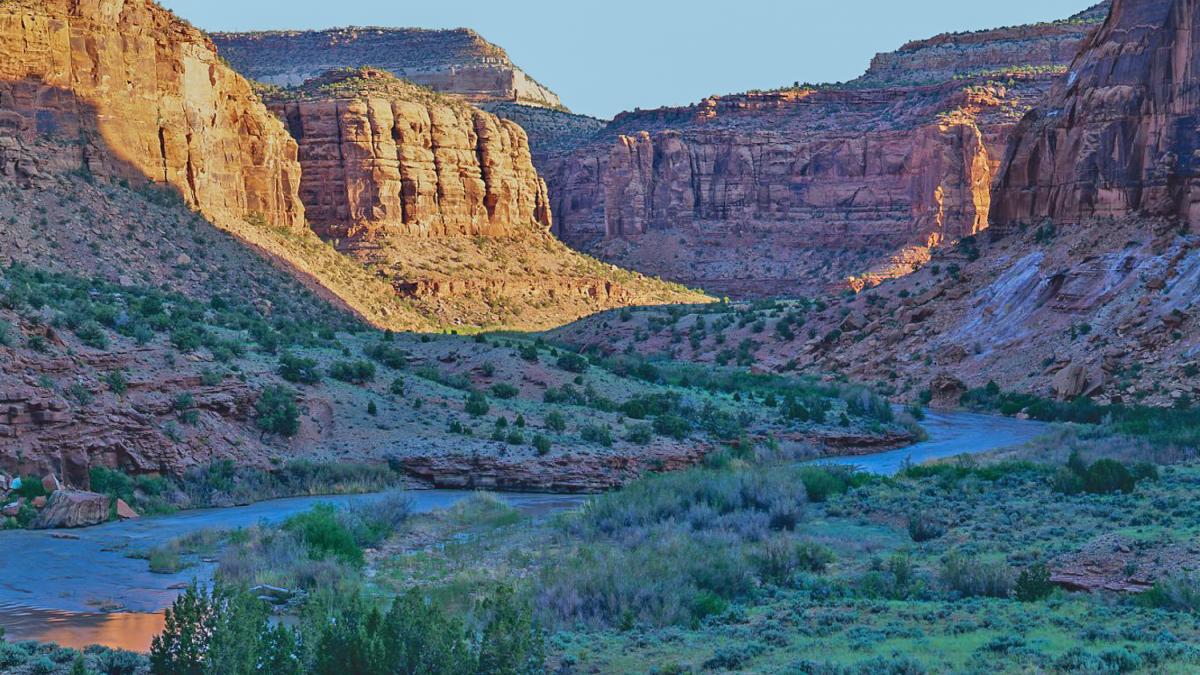 Camping on the Dolores River means taking solitude in the second-longest river canyon in the U.S. While the tributary has been silenced by the McPhee Dam, its remaining severed walls have plenty to say. The sacred void reverberates something so profound, you can't help but surrender to its natural mysticism.    
Spanish explorers named it El Rio de Nuestra Señora de Dolores on an expedition in 1765; "The River of the Lady of Our Sorrows" the lady of our sorrows being the Virgin Mary. Jesus' mama or not, it uniquely travels north through 200 million years of anciently stubborn rock layers, and past former homes of ancestral Puebloans and Ute tribes. When it flows, it joins the San Miguel and then the Colorado in Utah.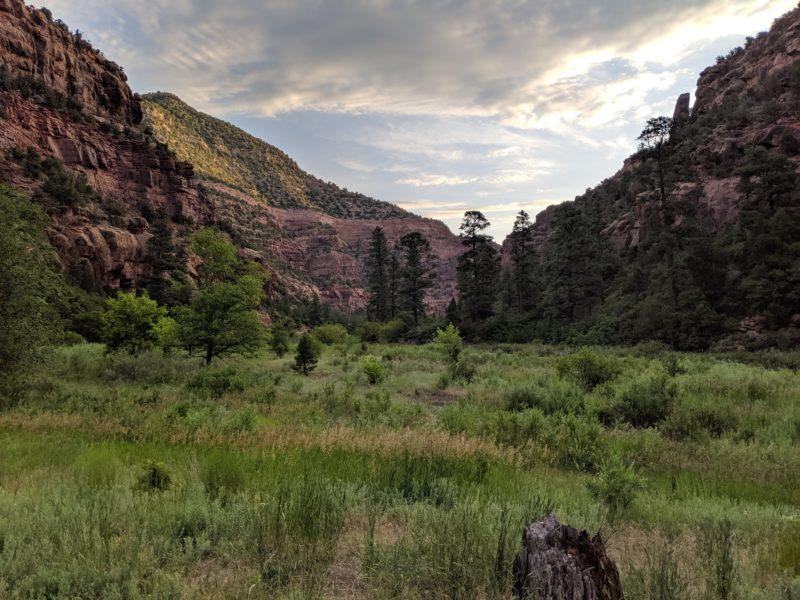 Beneath the loom of this sandstone chasm, a free campground along the Dolores River comes with fire rings, picnic tables, and vault toilets. It's dry camping here and RVs without unphased drivers may find a little trouble getting down to the canyon floor. If you're looking for wilderness immersion with a few camping comforts, this is the spot.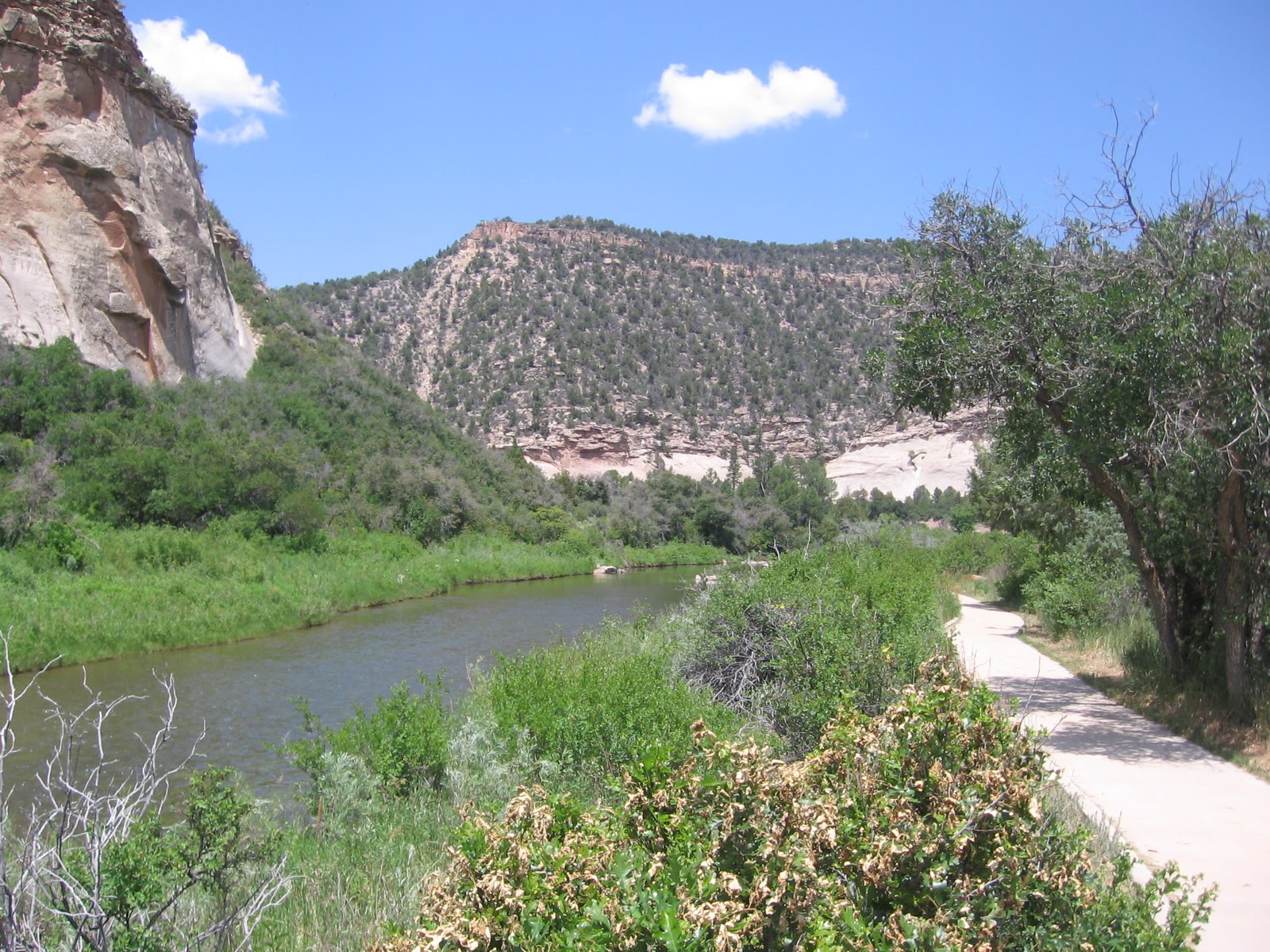 A serene bankside sanctuary upstream from the McPhee that fishing folks will especially appreciate. A short paved path adds an uncommon touch to these shady grounds along with the first ranger station ever, the Lone Dome. About a mile from the campground is a dump station, but once you're there it's dry camping. 
While this campground isn't technically in the Dolores River Canyon, it's just so beautiful it made the list. Spacious, quaint and run by the forest service, it's nestled in woodlands tracing the West Dolores River. Enjoy hookups— hallelujah for the glampers — restrooms, trash service, picnic tables, and fire rings galore.  
Electric sites: $32
Non Electric sites: $24
Arizona – Canyon De Chelly National Monument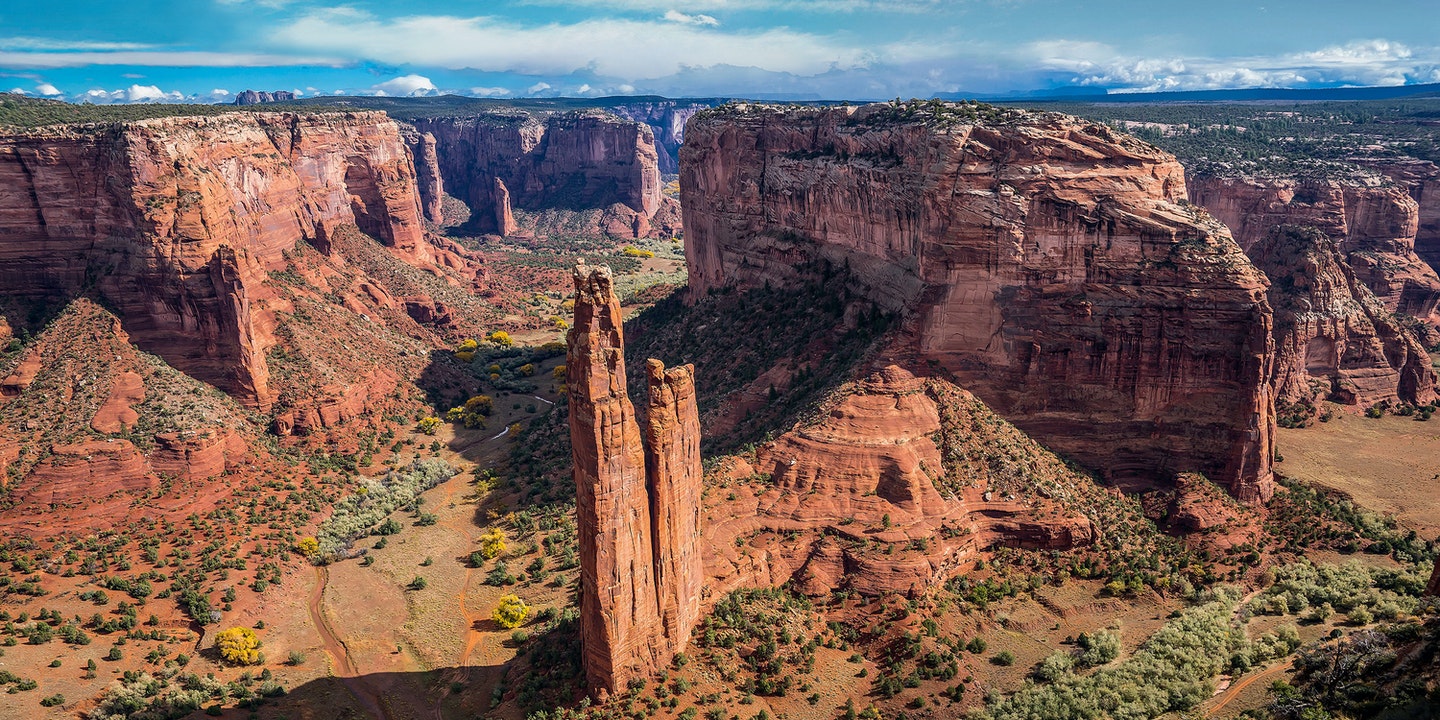 This ravine sprawls out from the town of Chinle into a wilderness that has been continuously inhabited by Indigenous peoples for 5,000 years. The park ensures the respect of its residents by having visitors accompany a guide into the depths of the canyon. This is so you don't end up in someone's backyard, petting a goat that will probably chomp your fingers.  
Guides provide cultural and historical insight, the skinny on the canyon's most special and hidden areas, and exceptional company. Horseback riding, jeeping, and backpacking promise for a special experience in this natural network.
For a trail to hike on your own, don't miss the White House Trail. Ranger Guided tours are also free and can be scheduled at the visitor center.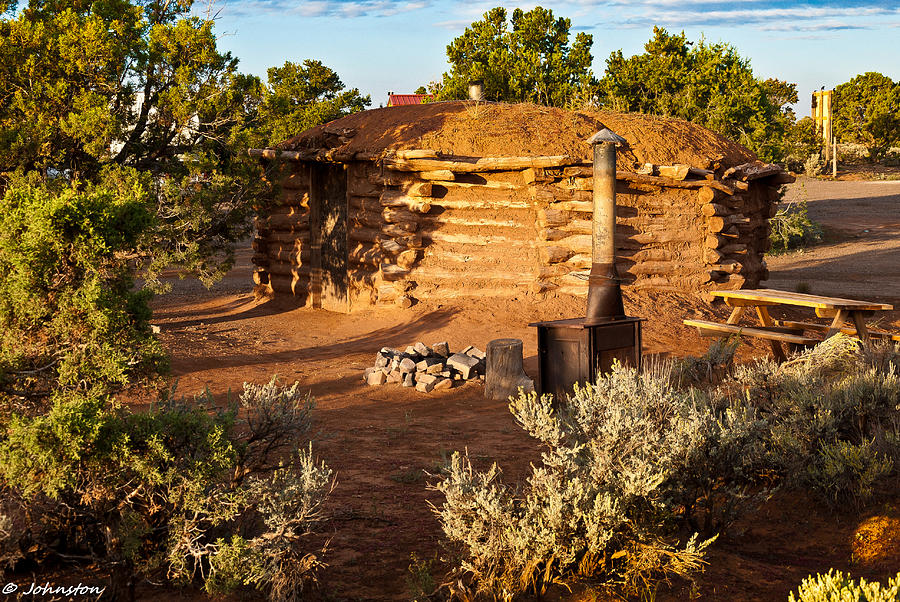 Located 10 miles from the visitor center on BIA 7, this rustic campground offers amenities to suit anyone's needs including solar-heated showers, outhouses, and firewood bundles and refreshments for sale from Howard the camp host. Ask Howard anything as he grew up in these canyons and also runs tours!  
$16/night for RVs. No hookups, but there are a dump station and water. 
$11/night for tents, you can also rent a tent for $9. 
A unique touch here is the option to stay in a traditional hogan, which comes with potbelly stoves for warmth and gas lanterns for ambiance. This is one of those places to camp in the Four Corners that truly provides an insight into traditional indigenous life.
**Bring cash or check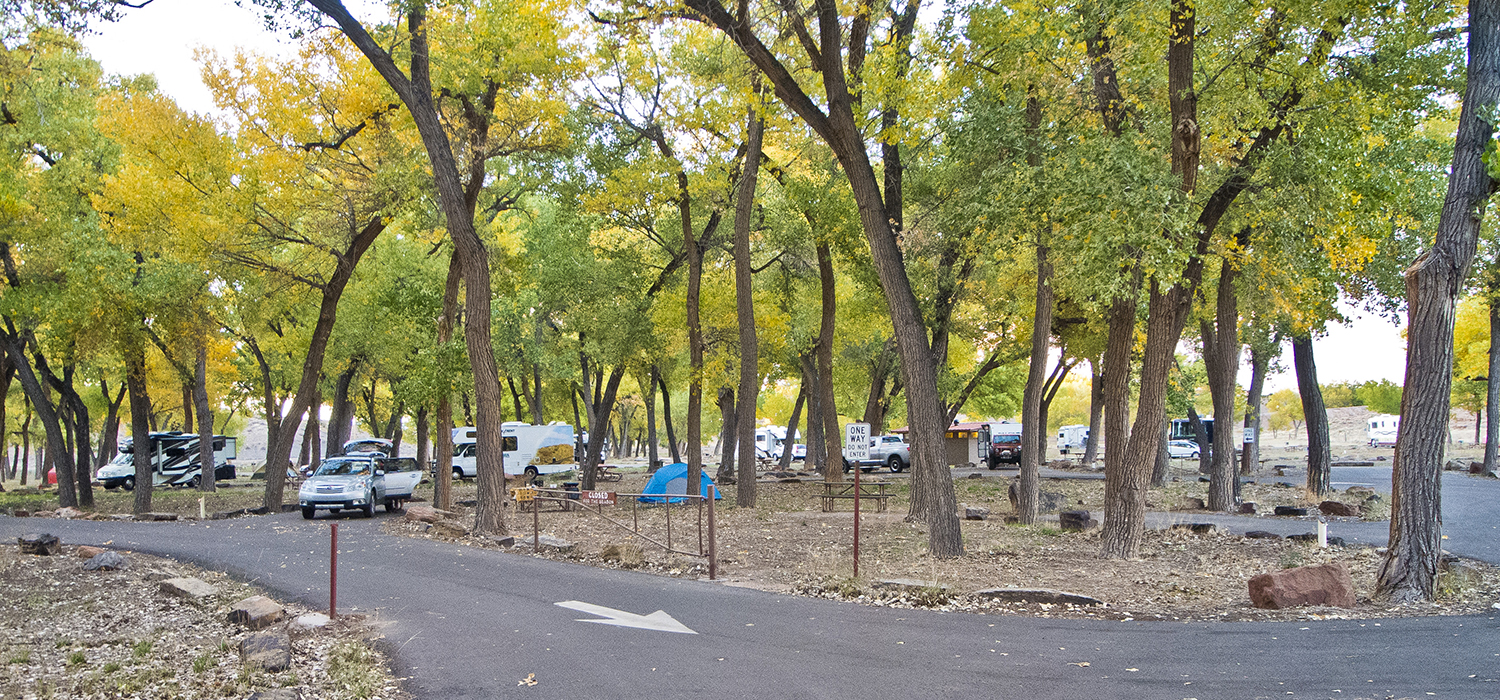 Less than a mile from the visitor center and adjacent to the Thunderbird Lodge, a large cottonwood grove makes this a comfortable base camp for exploring the park. Keep in mind that stray dogs are common on reservations and often come through the site. They're usually pretty friendly, even if you're not going to share your snacks and scraps. 
$14/night for both RVs and tent campers. No hookups, but there are a dump station and water.  
Flush toilets are open during the summer.  
**Bring cash or check 
New Mexico – Navajo Lake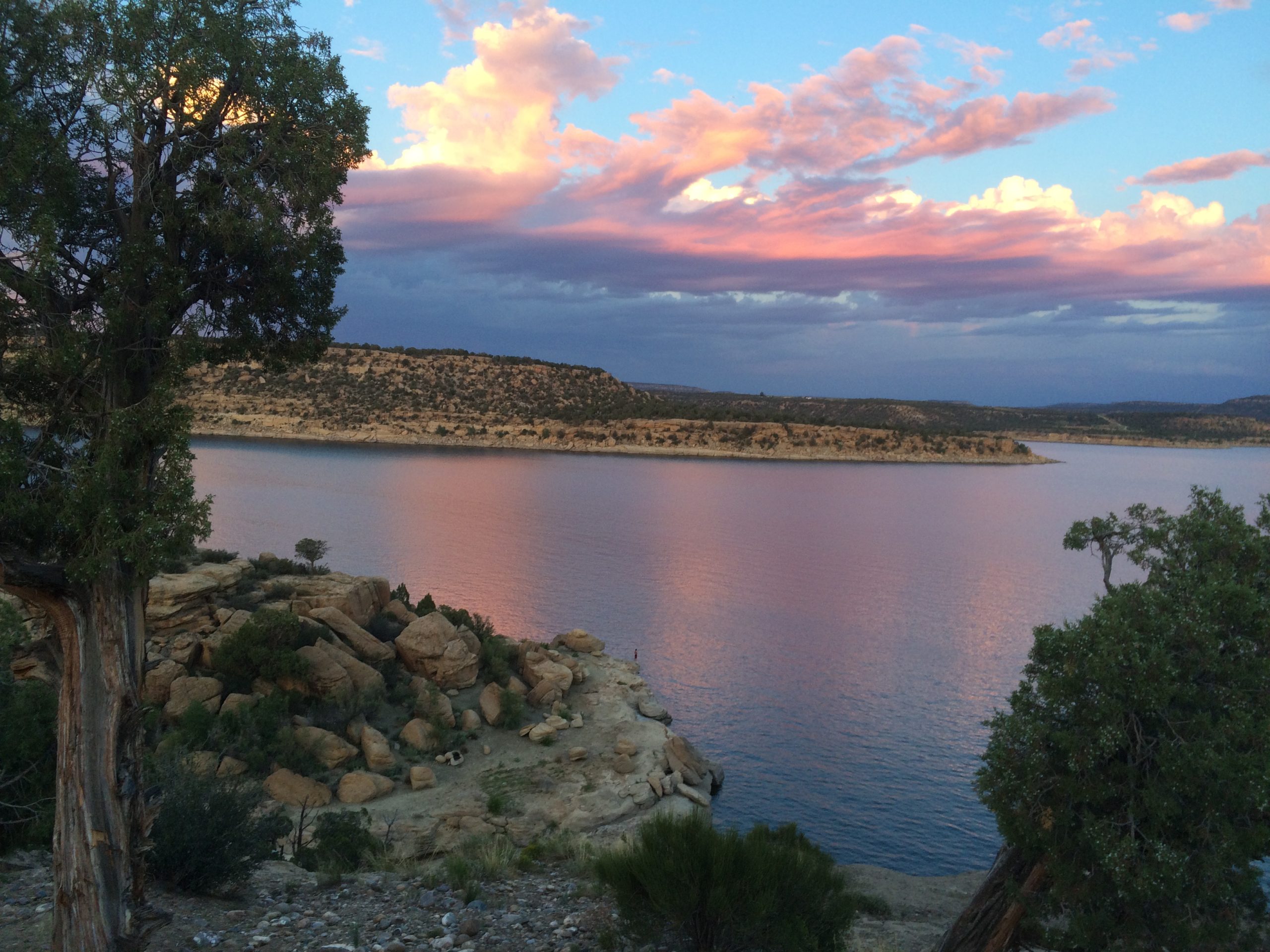 Navajo Lake is fed by the San Juan and Los Pinos River, which splits into three canyons that are splintered with smaller rifts of their own. It's a popular destination for northern New Mexicans, but not largely known otherwise. 
This area is primo for rainbow trout and bass fishing, so bring out the poles and buy a permit here. On your way to or from, Wines of the San Juan is an absolute oasis that lets you camp as well if you end up drinking too much, which is a high possibility due to their award-winning grapes. 
Cottonwood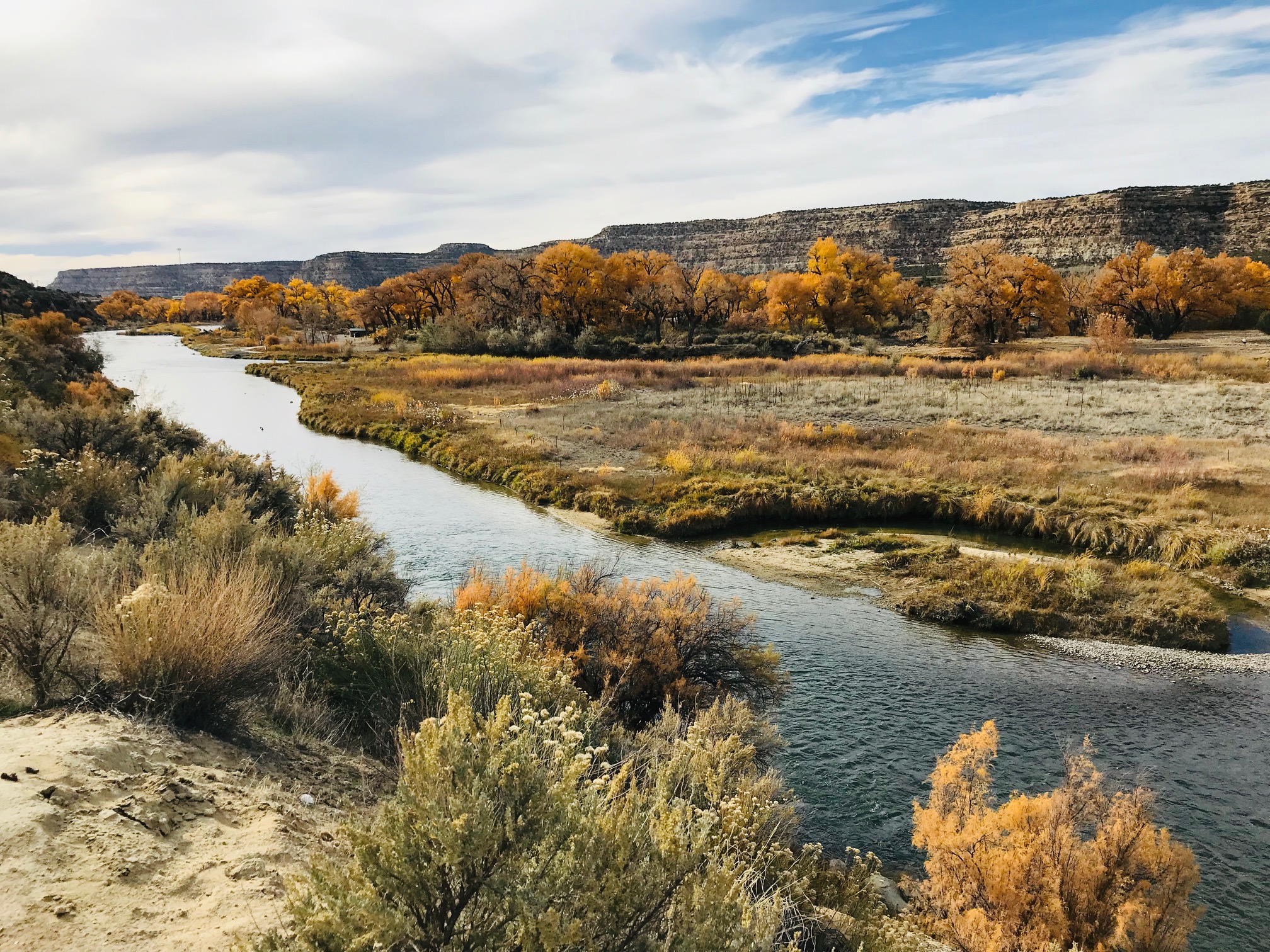 This campground is just outside Navajo Lake on the San Juan River. It's fly fishing heaven away from the lake's summer hubbub. Get ready RVs, because this list finally has a campsite with electric hookups. Call (505) 632-2278 for rates and reservations. 
Juniper and Pine Loop
These campgrounds are above Navajo Lake and offer restrooms, showers, water, hookups, along with close proximity to a quite-happening marina. Keep in mind it's a tight squeeze here with rowdy locals during the summer! Call (505) 632-2278 for rates and reservations. 
Dispersed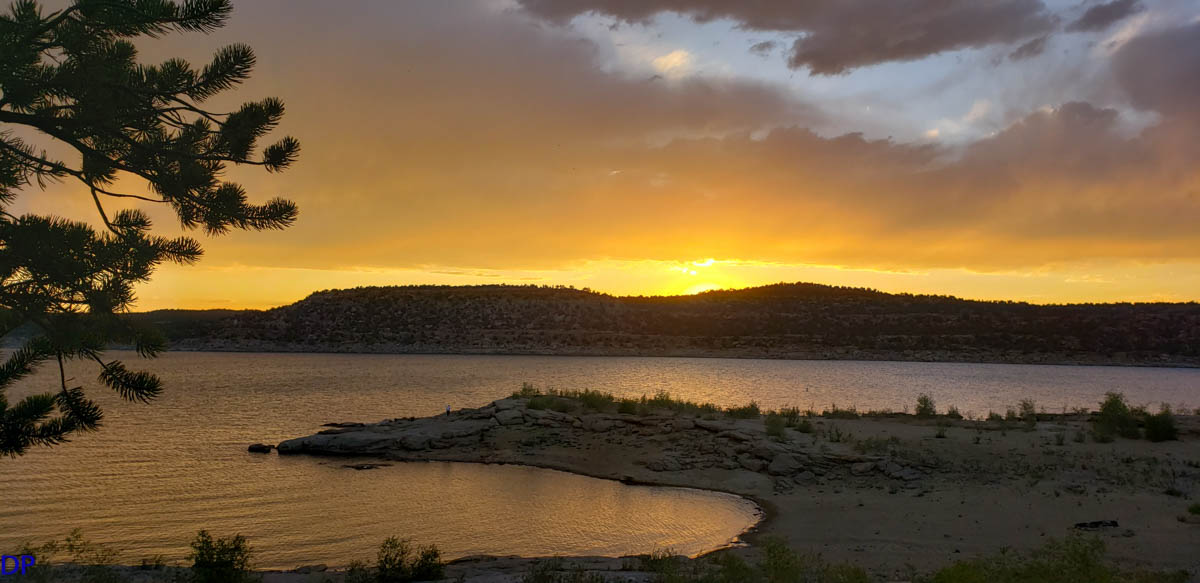 Stop letting yourself rot in a stew of jealousy from the banks and just rent a boat. Once you're in the club (the one where boaters always wave to each other) enjoying it the way Navajo Dam intended, find your sleep spot in one of these many gorgeous canyons. 
No boat but you feel okay about it? Here's one of the less confusing directions for accessing the beaches. We camp for adventure after all, so just use this route as a starting point. Also, there's generally some service out here for navigating the oil field roads. RVers, you'd be surprised at the trailers that make it out to the sand. 
Utah – Grand Gulch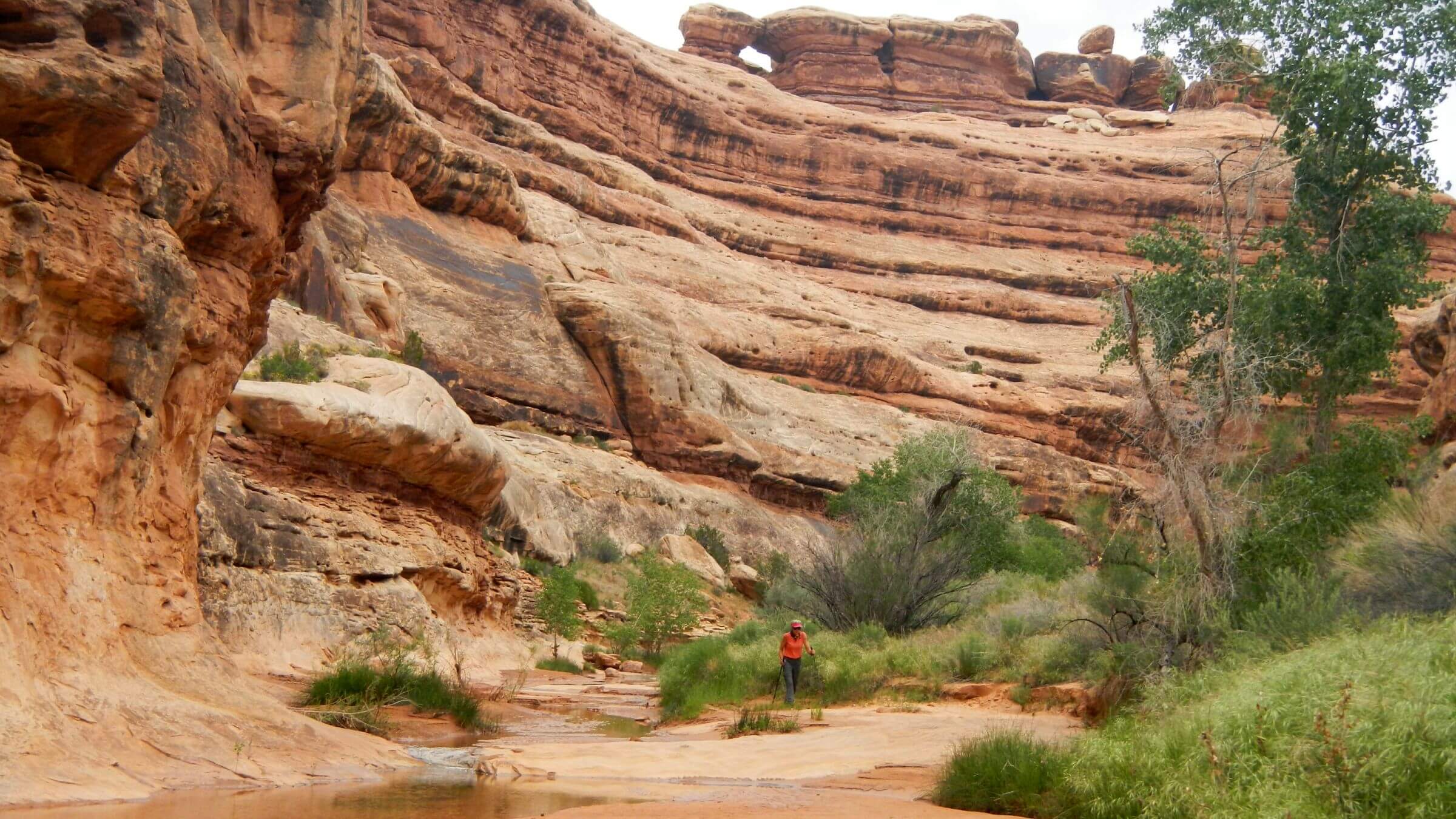 Grand Gulch is a jarring dreamscape of geology and immaculate archaeology. These raw, remote chasms have been protected from the stark changes of time due to seldom visitors. As a conduit to the San Juan River, it was widely decorated by ancestral Puebloans who thrived in its aeolian architecture. Many of their dwellings, tools, and pottery remain atypically intact from 1300 A.D.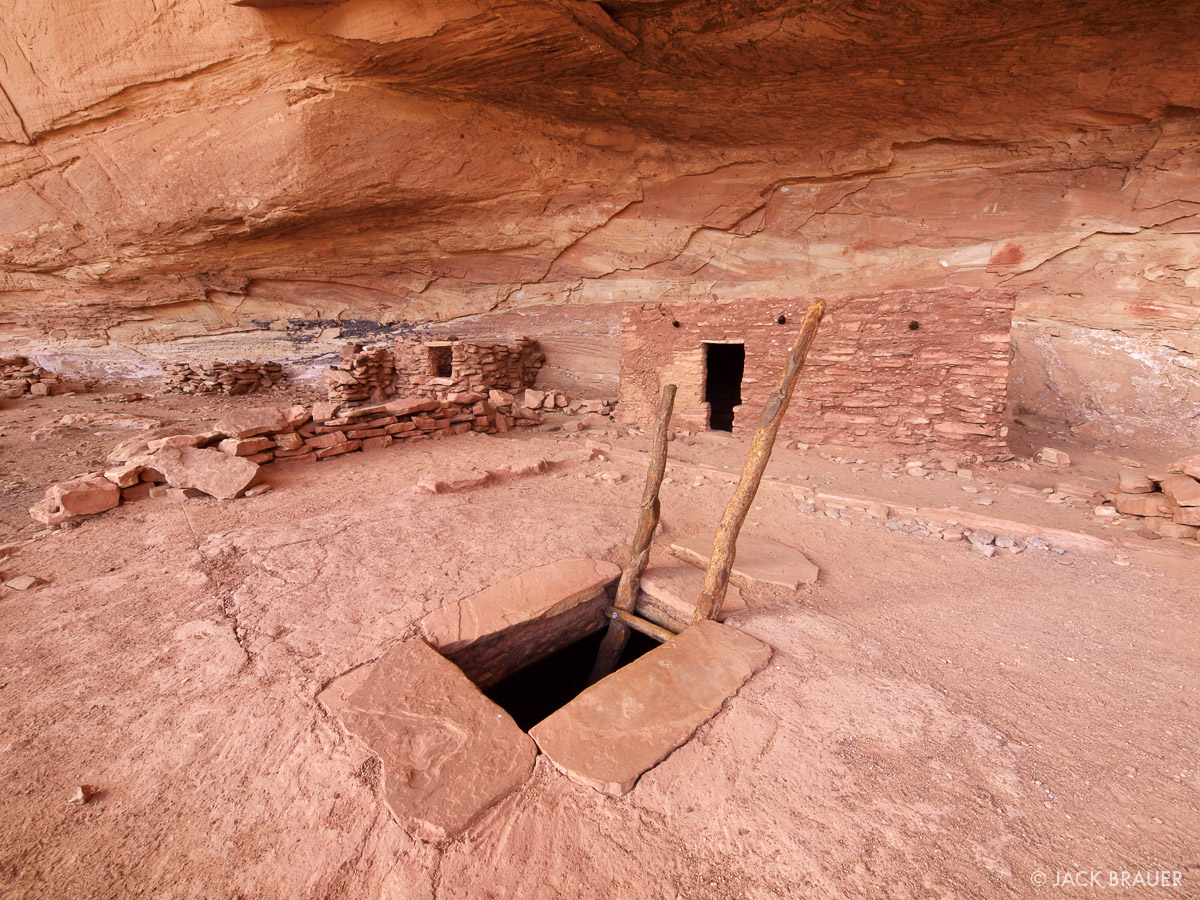 Before you even THINK of coming to this precious sprawl of wilderness, review, and then review again, Leave No Trace practices and your common sense of responsibility. Places like this are vanishing like yesterday, so come here to admire this rare corner of southwestern treasure and honor every relic along the way. Leave everything undisturbed, meaning no climbing into ancient ruins or snatching a single arrowhead. 
Natural Bridges Campground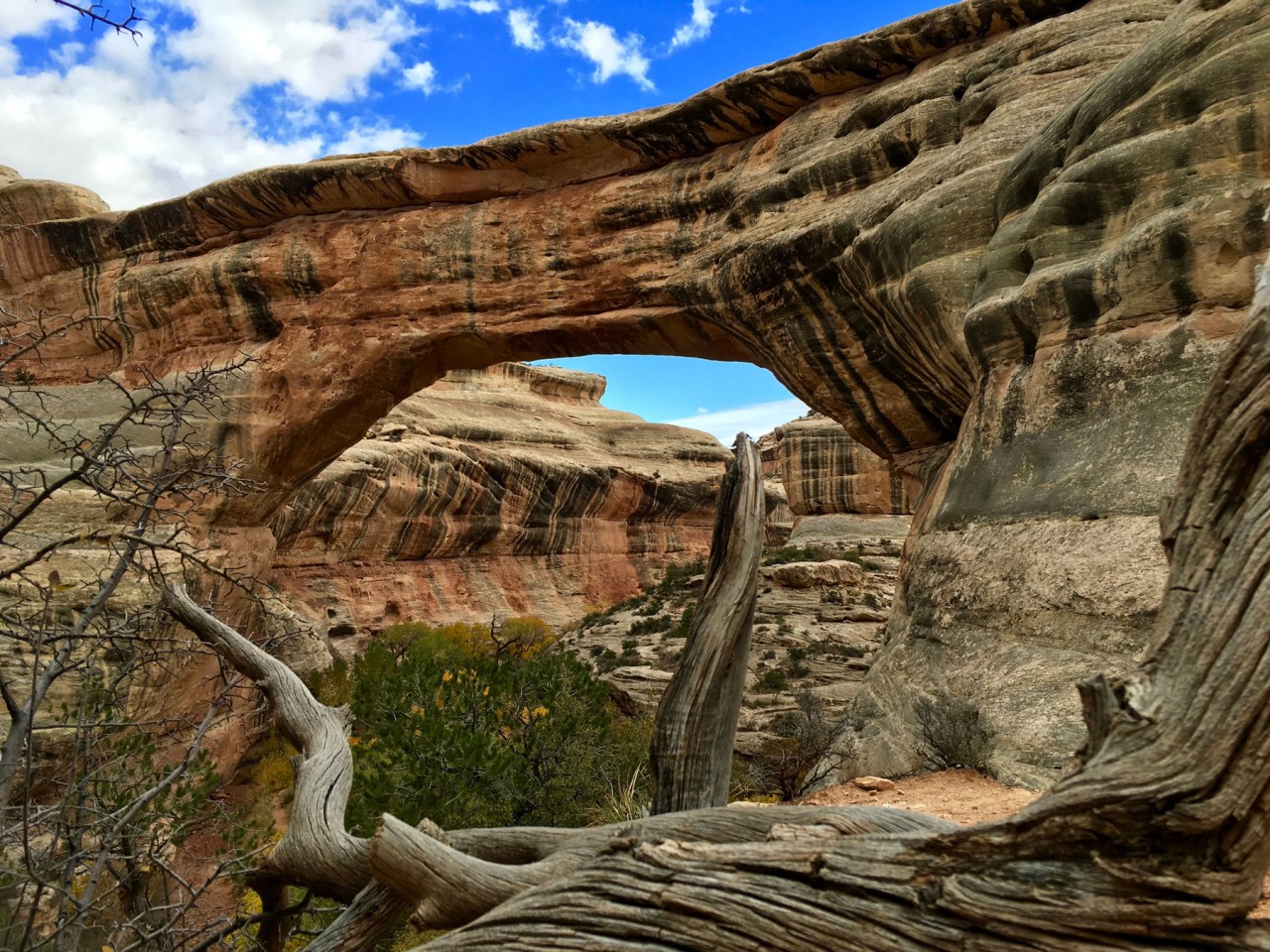 RV or tent campers not looking to backpack should camp at Natural Bridges Campground. It's 10.8 miles from the Kane Gulch Ranger Station in Natural Bridges National Monument— Utah's first! Most use Kane Gulch to access Grand Gulch hikes as other routes are more remote and often difficult to maneuver.   
Campsites are $15/night and come with fire pits and picnic tables. This is a dry campground with vault toilets.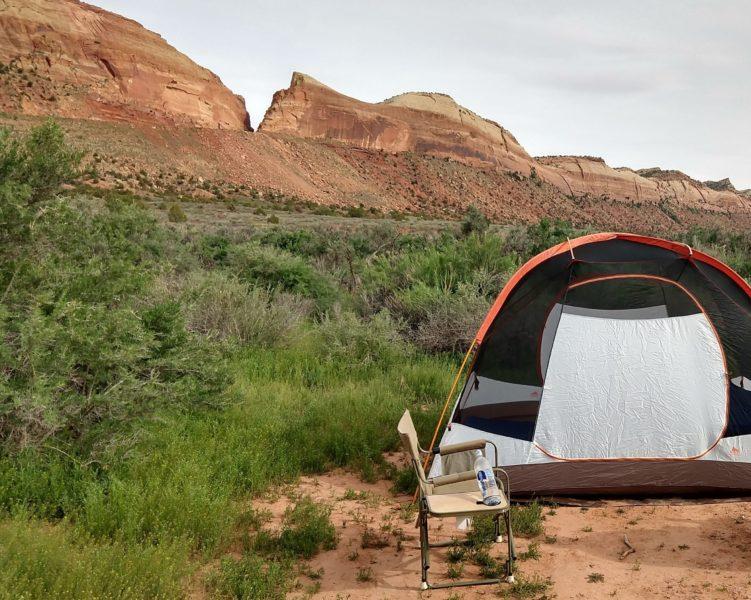 This BLM campground is free-ninety-free and 18 miles from Kane Gulch Ranger Station. There are vault toilets and designated campsites. Heavier vehicles should be mindful of the sand, and all vehicles in general beware of potential difficulties in wet weather as the wash is in the name!  
Dispersed — Backpacking Required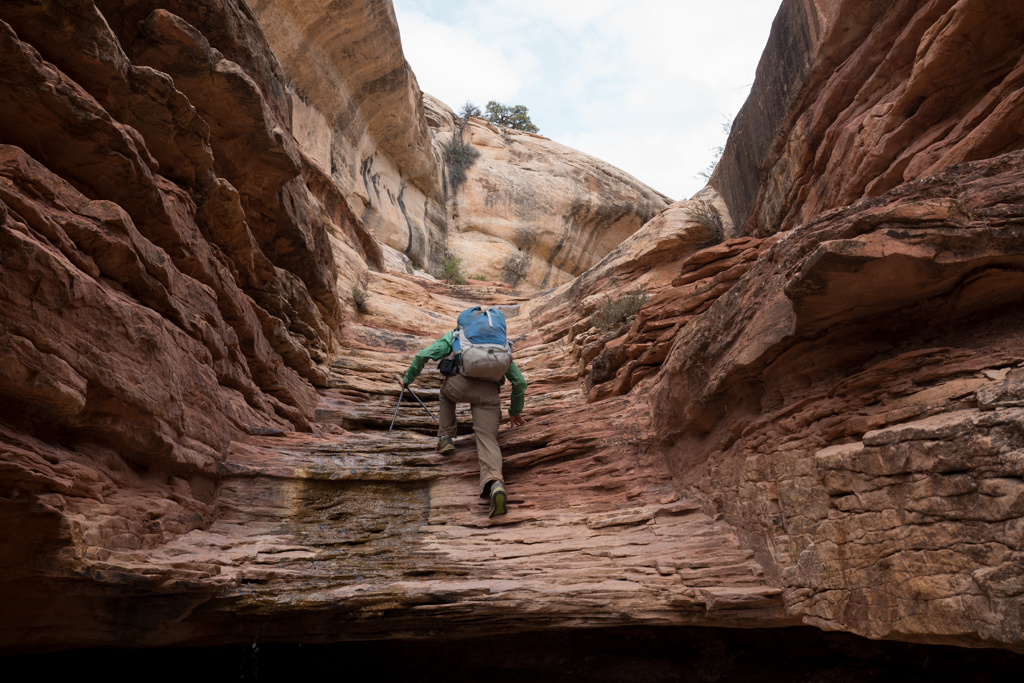 Only experienced backpackers should consider thru-hiking in Grand Gulch without a guide. Before you get your pride in a bunch, newbie backpackers or those unacquainted to this area shall be aware that the terrain is difficult, trails are nearly nonexistent, and water sources are ever-changing. Use this source for an idea of routes and buy this trail map to plan them, and a compass most certainly if you don't already have one. 
Colorado – La Plata Mountains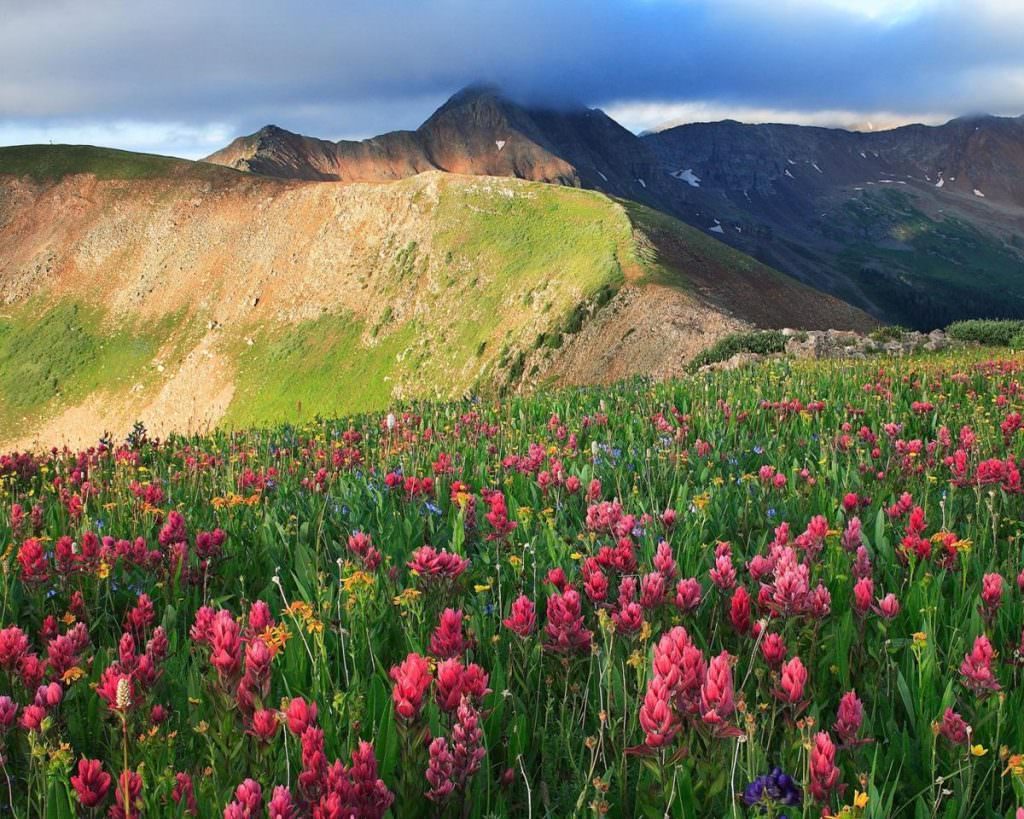 These craggy thirteeners are just outside of Durango, Colorado. They're an all-in-one destination for incredible hiking, off-roading, biking, backpacking, horse riding, fishing— you get it, all the fun outdoor stuff. There are multiple ways to access these purple peaks, alpine meadows, and countless waterfalls from Mancos and Hesperus. 
Evidence from the 19th-century mining boom is easy to discover in the area from the collection of cabins up La Plata canyon and mines in Tomahawk Basin. And by golly, there's still silver and gold in these hills if you pan for it!     
La Plata Canyon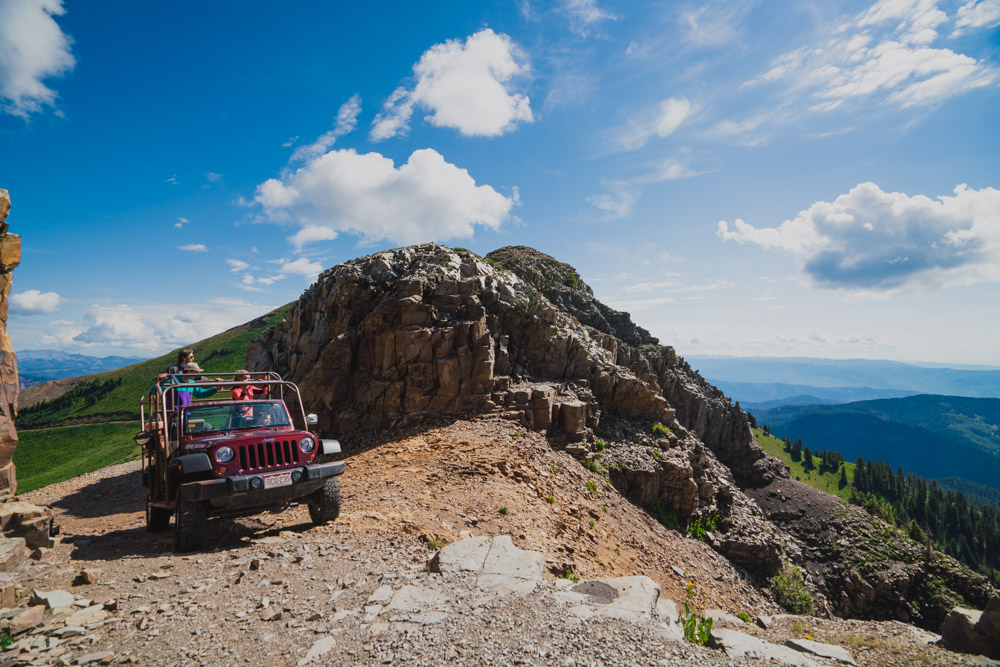 There are multiple established campgrounds here for most RVs and all tenters. Co Road 124 comes with your standard bumpiness, and more so towards Kennebec Pass. Thickly forested campsites vary in amenities and price and none offer hookups. In ascending order are Snowslide, Kroeger, Miners Cabin, Madden Creek, La Plata City, Lewis Creek, and Columbus. 
For backpackers, meet the Colorado Trail at the Kennebec Trailhead 14 miles up Co Rd 124, and hike in either direction depending on your time frame.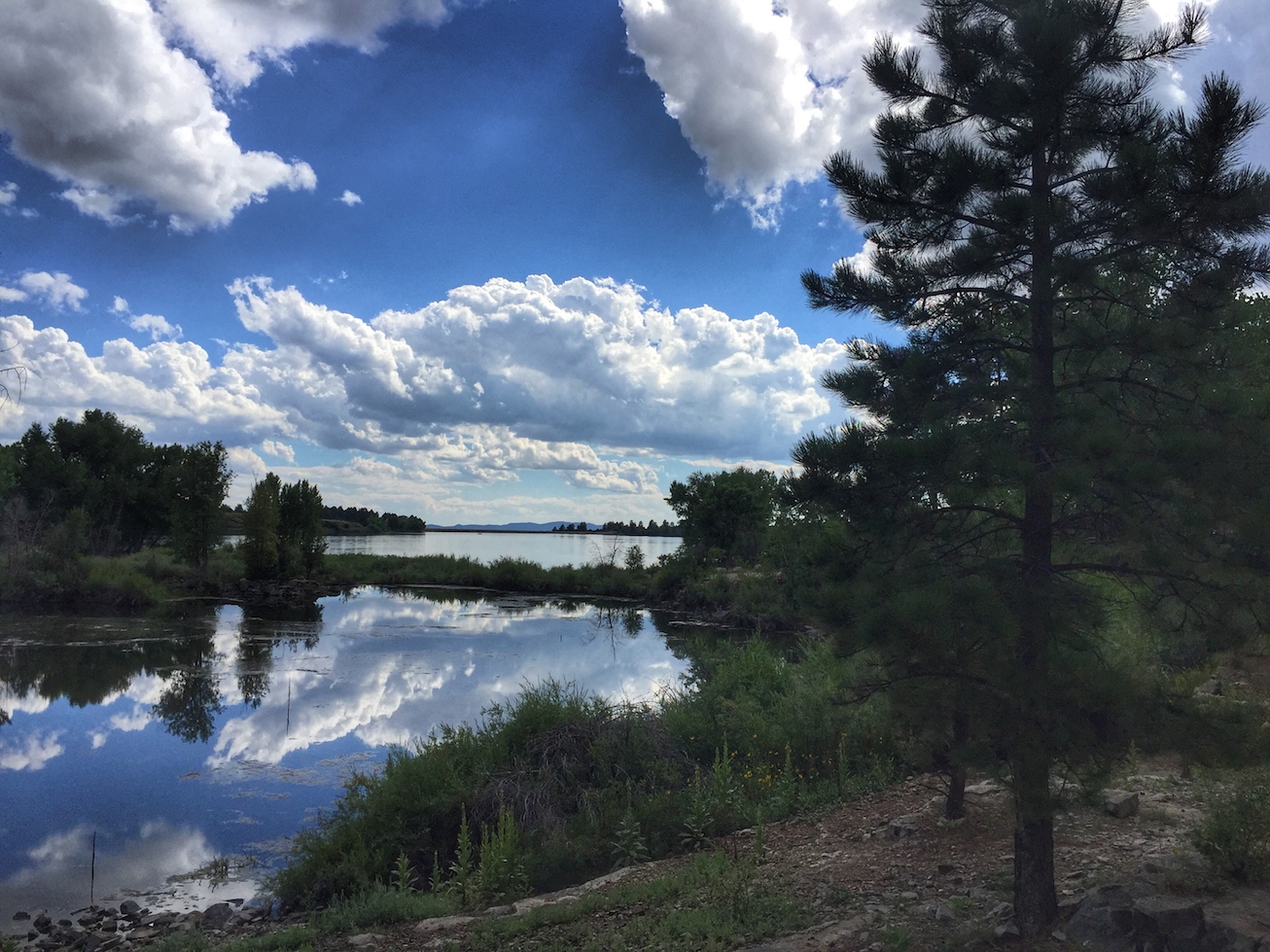 This is one of the awesome places to camp in the Four Corners for those who want plenty of amenities and things to do. Horseback riding, kayaking, biking, volleyball, and more are offered right around the lake. 
Surrounding Jackson Gulch Reservoir, don't let the Dude Ranch and various homes fool you, this area houses a lot of wildlife. Bears, big ol' water snakes, coyotes, and plenty of other animals WILL BE in the area. Respect them by reviewing how to stay safe and handle an encounter. 
Peak-Season (June-Aug): $22/night
Off-Season (Sept-May)​: $18/night 
Dispersed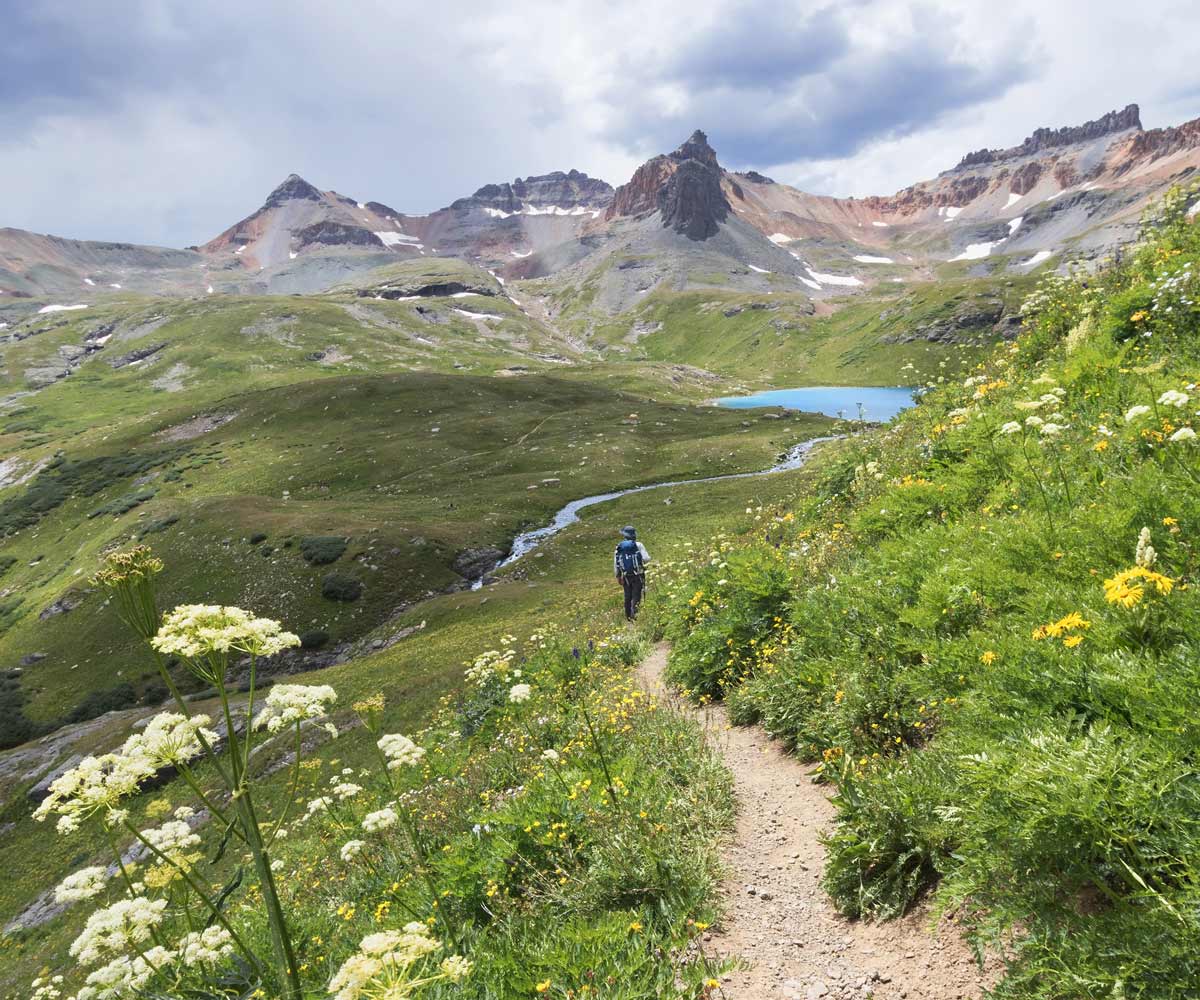 Kiss Mancos State Park goodbye and continue on Co Road 42 that becomes 561. You can turn off 561 at any time for plenty of camping options, so choose your own adventure! Be aware that this area is often enjoyed by those with ATVs, RZRs, and dirt bikes. So if you're looking for more of Mother Nature's music? Hop on Big Al or Sharkstooth trail.  
While you're out there escaping civilization, drifting off into a hammock snooze or finally reeling something in, remember to give these spots a nod of appreciation for being as they are. When your friends ask for the down-low on places to camp in the Four Corners, zip it up and throw away the key. Or just direct them to the Four Corners National Monument. Happy campin'!  
More Reading 
Guide to Getting off the Beaten Path in Moab
Get New Blog Posts in your Inbox