The Ultimate Way To Experience Beautiful Southwest Colorado
By Molly • August 1, 2017
See Southwest Colorado from a different point of view! Have you always dreamed about going on a jeep tour? Wanted something a little milder than the rock hopping featured in Moab? We have the trip for you! Join Mild to Wild on a Jeep Tour following old mining and backcountry service roads in Southwest Colorado where discovering the scenery and history of the area is the number one agenda.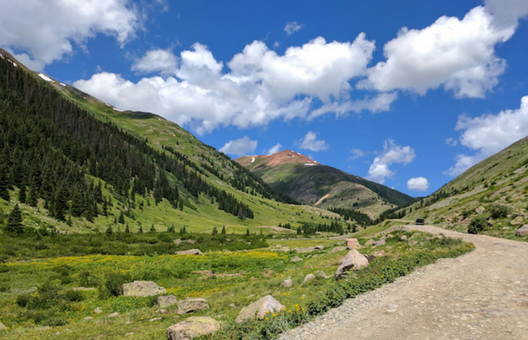 The Two Best Jeep Trips in Southwest Colorado
Here at Mild to Wild we offer two different Southwest Colorado jeep tours. The first is a La Plata Canyon and Kennebec Pass Adventure. This trail features cascading waterfalls in the early season, gorgeous wildflowers in late summer. You'll catch stunning fall colors in September and early October. Just minutes from Durango, you'll feel as if you are on top of the world! The second jeep tour follows the Mining History around Silverton, CO.
Now that you know about the best tours in the Durango area, here's a quick rundown of the vehicles you'll ride in. These are the best custom vehicles to tackle the San Juan mountains.
The Best Vehicles To Explore the Mountains of Southwest Colorado 
The Mountain Safari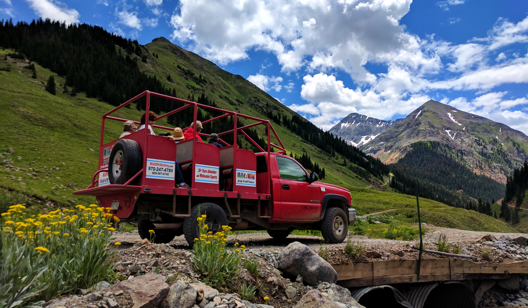 The Mountain Safari Vehicle is an open aired vehicle that is perfect for the old mining roads that weave through the mountains of Southwest Colorado. Featuring three rows of comfortable seating, the Mountain Safari Vehicle is ideal for large groups and families. The removable canvas top allows for a great view and can either let the sun in on warm days or act as protection from the occasional monsoons. Climbing up into the mountains you will already feel as if you are climbing to the top of the world, but with the seats raised above the top of the jeep, you will really be at the top. The raised seats and open top give you amazing 360-degree views so make sure you have your camera ready!
The Pinzguar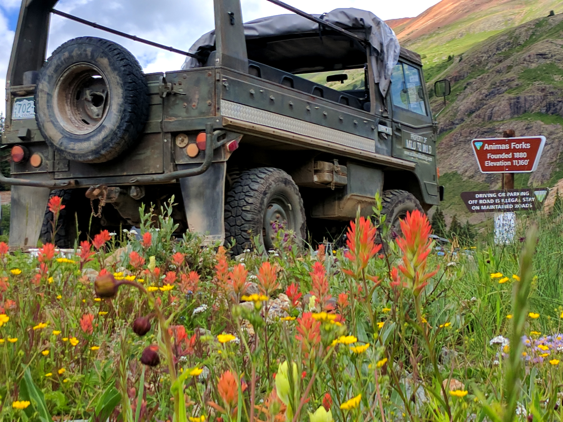 The Pinzgaurs are high-mobility all-terrain 4WD (4×4) and 6WD (6×6) military utility vehicles. Featuring u-shaped seating, Pinzgaurs offer stunning 360-degree views of the Southwest Colorado mountains while sitting in comfort. In addition to their unique look and history, these off road vehicles are perfect for larger groups and families as well as different weather conditions. When the sun is shining, the open aired roof of the Pinzguar lets in a refreshing breeze, but if an afternoon monsoon rolls in, we have a solution! The removable top can quickly be replaced again, allowing the tour to continue. As of March 2018 we no longer use Pinzguars as our tour vehicles.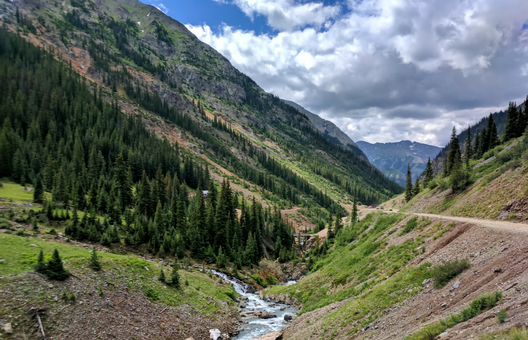 Read More
Everything You Need to go Jeeping in the San Juans
The Best Activities in the Southwest
Get New Blog Posts in your Inbox