The Only List You'll Need for Southwest Colorado Outdoor Activities
By Molly • July 18, 2017
Colorado is a tourists' destination, known for its extensive Southwest Colorado Outdoor Activities! Southwest Colorado is a special place due to its abundant outdoor activities and hidden gems. Escape the hustle and bustle of busy everyday life. From whitewater rafting to mountain biking to soaking in hot springs, there is something for everyone in beautiful Southwest Colorado. Most who visit Colorado want to do the popular attractions. Colorado has some hidden gems that not too many tourists know that are "off the beaten path." Check out these hidden gems to escape the business of tourist season and let us know what you think!
Southwest Colorado Outdoor Activities: Piedra River Rafting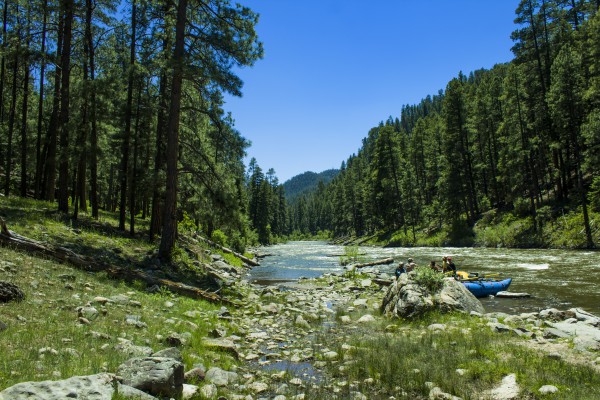 One of the best lesser-known Southwest Colorado Outdoor Activities is whitewater rafting on the Piedra River. Located just 40 miles east of Durango, this roaring river is highly regulated and in a beautiful and pristine wilderness area. Starting at the headwaters of the Piedra, you will paddle through lush alpine forests as creeks cascade into the river, slowly increasing the volume of the river as tributaries feed into the river. The rapids will increase in difficulty as you go. Starting with class II rapids up to class IV rapids. Soaring through 1,000 foot deep canyons of heart-pounding whitewater. The Piedra River provides a true adrenaline rush! Translating from Spanish as "The River of Stone," this river lives up to its name with towering granite walls and a boulder strewn river bed. Not to mention the hot springs you get to soak in at lunch! This river is unique because you will truly feel isolated from the rest of the world and will likely see little to no other boats on your trip other than your group! Grab a paddle and check out this amazing hidden gem for yourself!
Southwest Colorado Outdoor Activities: San Juan Skyway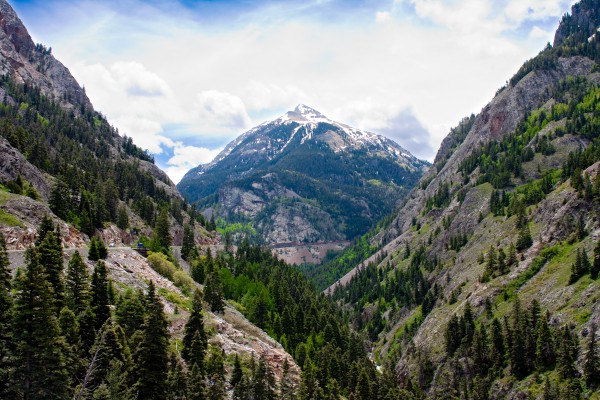 Colorado is abundant with Southwest Colorado Outdoor Activities! For some of the best views in the nation, take a drive along the San Juan Skyway, also known as the Million Dollar Skyway. Weaving in an out of the jagged San Juan Mountains, this scenic skyway will leave your driver with sweaty hands and a pounding heart. The steep mountain passes often lack guardrails and have small shoulders, but provide some of the best views of the mountains. Spanning from an elevation of 6,200 feet to 11,088 feet, make sure to stop along the way in the beautiful little mountain towns such as Ouray, Telluride, and Silverton! Take this "off the beaten path" road, but make sure to take every stop you can so your driver can get out and enjoy the views too! This drive better be on your list of Southwest Colorado Outdoor Activities!
Best Hikes in the Southwest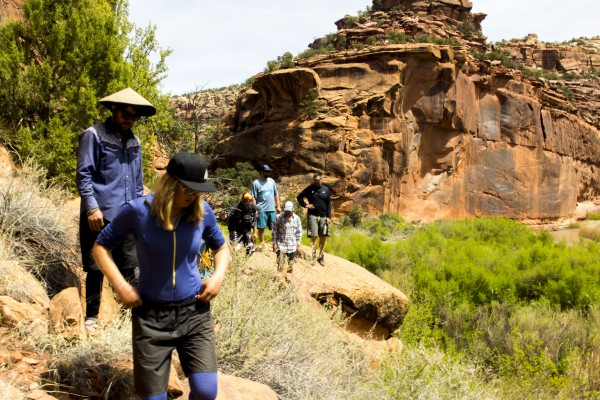 You cannot come to Colorado and not complete at least one hike. We have thousands of different hikes to choose from! Add that to your ever-lasting list of top Southwest Colorado Outdoor Activities! One of the top hikes in Southwest Colorado is the hike to Ice Lake Basin. Located just outside of the little mining town of Silverton. This hike, though tough, will leave you breathless for multiple reasons! You will quickly gain 1,600 feet over two miles through forests and wild-flower filled meadows to a stunning panoramic vista. You'll see the vibrant blue lake sitting against the peaks. This trek is about 7 miles round trip, but it is so worth it to see the magnificent beauty of the rugged San Juan Mountains! Tucked away deep in the mountains, this is definitely a hidden gem not to be missed! Other notable trails to check out include the Colorado Trail in Durango, the Via Ferrata in Telluride, and Bear Creek National Scenic Trail in Ouray.
With so many excellent Southwest Colorado Outdoor Activities it's hard to pick just a few! Take some time on your vacation to the Southwest to check out these hidden gems. Colorado can be overwhelming with everything there is to do. Take some time to check out a few of the "off the beaten path" destinations. Escape the stress of all the buzzing tourists around Southwest Colorado. Be sure to share your favorite hidden gems and Southwest Colorado Outdoor Activities with us. More importantly be sure to keep those gems just that- hidden. Above all else, explore more and worry less.
Read More:
Get New Blog Posts in your Inbox