Everything You Need to Know About Jeeping in The San Juan Mountains
By Molly • July 25, 2017
Travel in the San Juan Mountains can be one of the most memorable adventures of your life. Whether you're traveling by train, car, mountain bike or hiking, there are always ways to prepare yourself for traveling through rugged high country terrain. In this instance, we will look at modifications you should make to your vehicle to ensure you safe travel through the San Juan Mountains and other Jeep Trail tours. For travel in the mountains, you should make sure you have a 4wd capable vehicle as it provides you a good platform to start with. Here at Mild to Wild we rely on Jeeps, Light Trucks, and SUV's. They all provide excellent traction on slippery surfaces due to their light weight.  Short wheelbases. allow tight maneuvers around mountain switchbacks. Once we have a solid foundation of a vehicle we make a few modifications to get it trail ready.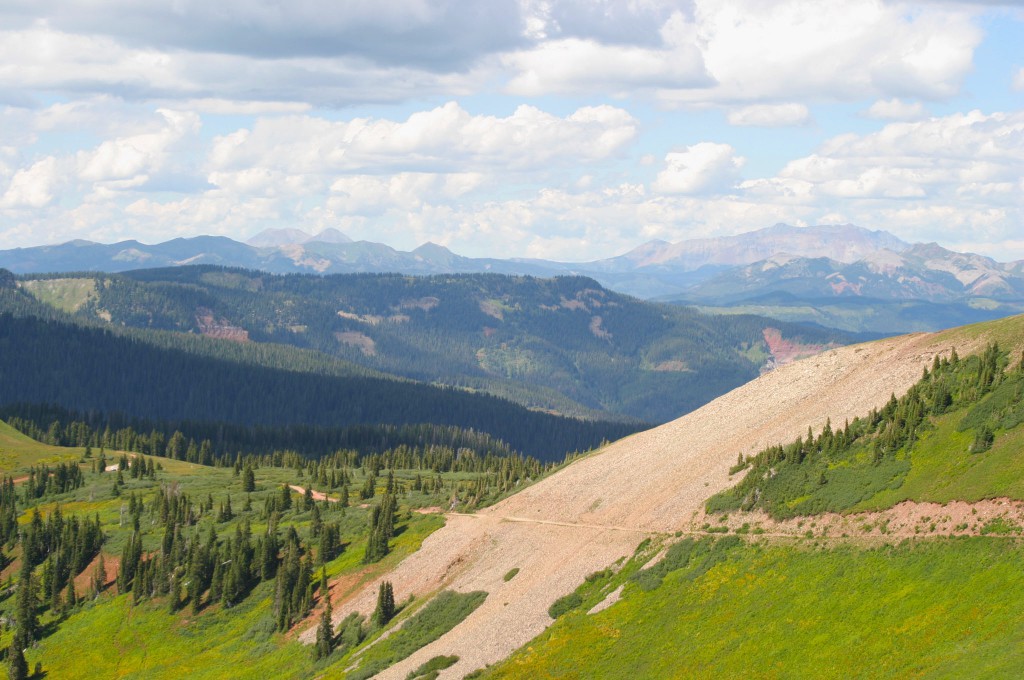 Your Vehicle Must Have These to Travel the San Juan Mountains Backroads
Tires are an essential part of your vehicle. They are the only link between your car and the ground.  They provide all of the traction and grip that keep your car going where you want to go. For travel through the San Juan Mountains, I highly recommend purchasing an all-terrain style tire. These types of tires offer superior off-road traction and are essential to maintaining grip on uneven and slippery surfaces. Areas such as Silverton frequently have snow and can often be more enjoyable when done as a guided tour. For those who have vehicles with large fender wells (the part of the vehicle that is cutout to fit the tires) I recommend using oversized tires to increase the overall ground clearance. Beware, if too big, oversize tires can cause problems such as premature wear on your vehicle. Check with a local tire shop or online to determine compatibility with your vehicle.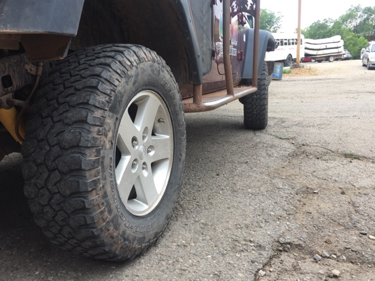 A lift kit can be used in conjunction with oversized tires to increase the ground clearance of a vehicle. Lift kits work by lifting the body of the car further away from the ground through a variety of methods known as suspension lifts and body lifts. By lifting the vehicle away from the ground, you reduce the likelihood of hitting your vehicle on rocks and other obstacles that are frequently encountered in the San Juan Mountains. Contact your local off-road company, off-road enthusiast group or do a quick online search if you're interested in learning more about each type of lift or to check compatibility with your vehicle.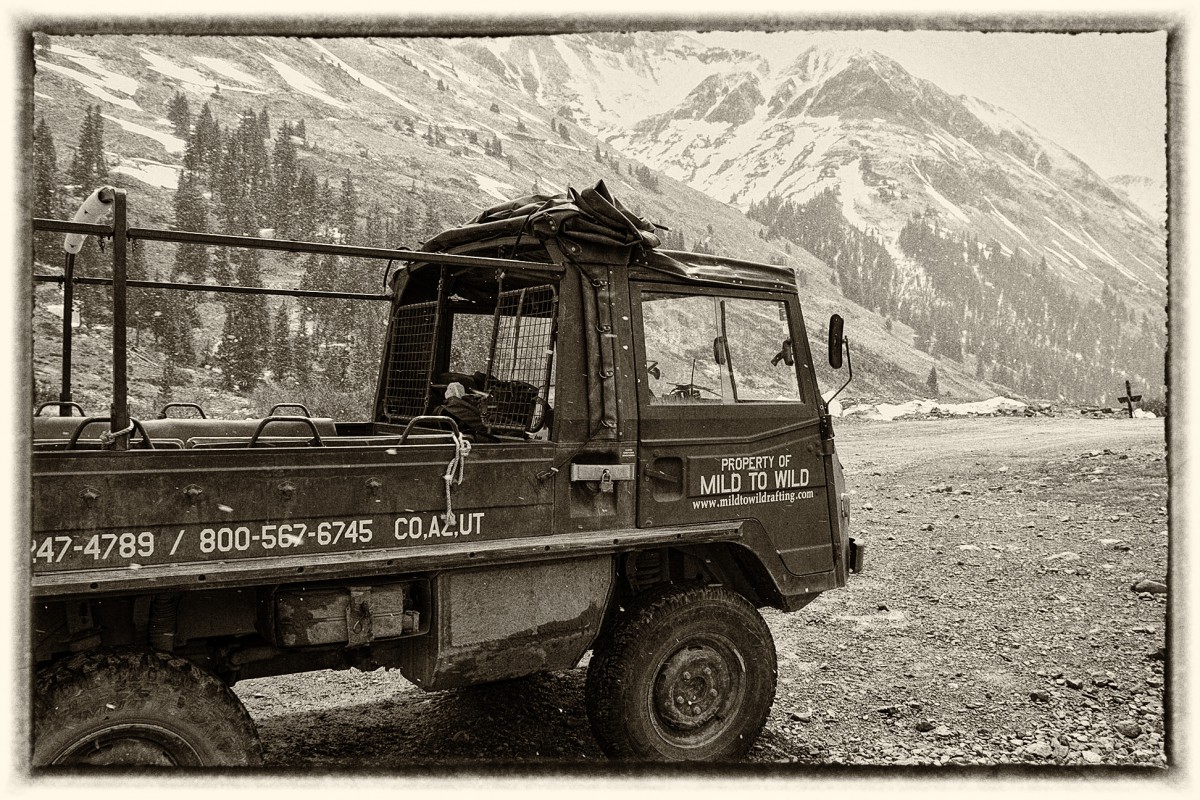 Now that we've covered the basics of vehicle modification, let's jump into essentials you should bring with you while on your adventure.
Essential Items the San Juan Mountains
As a backcountry traveler, you may encounter some situations where you find yourself stuck or without assistance that you would find on a normal paved road. The following essential items will come in handy if you happen to find yourself in an unfavorable situation.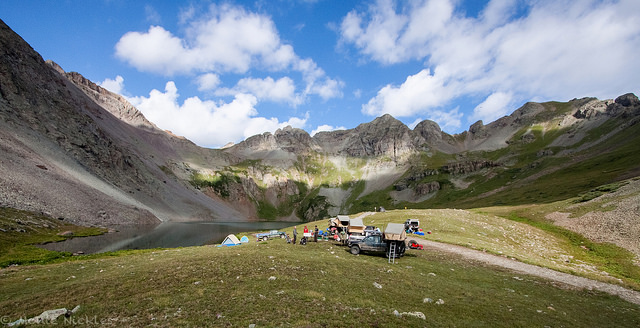 First Aid Kit: Every car should have a basic first aid kit that is able to treat injuries. This is an item you should never leave home without as it could potentially save someone's life if you are in an area that isn't easily accessible to emergency personnel. There are many pre-packaged kits that are available for purchase as well as online guides which can help you construct your own and save a few bucks.
Shovel: A shovel is a great item to have with you. It is useful for digging yourself out of a snow bank, or can be used as a hammer if you're left with no option. A small fold-up shovel is preferred as it is easy to store in your vehicle and allows access to tight areas you wouldn't be able to reach with a full-size shovel.
Tow strap and D-ring: The tow strap and D-ring are something you shouldn't ever leave home with. In the event that you get stuck and can't dig yourself out, a tow strap will allow other vehicles to safely pull you out. The D-ring is super handy for attaching the tow strap to a vehicle that might not necessarily have tow hooks available.
Hi-lift Jack: A hi-lift jack is a super handy piece of equipment to have. Not only can it be used to lift your vehicle up in the air to change a flat tire, but it can also be setup to be used as a winch to pull yourself out of a sticky situation when another vehicle may not be present or capable of pulling you out.
Basic Tool Kit: A basic tool kit will allow you to perform minor repairs to your vehicle. This could be anything from tightening a loose lug nut to replacing a broken fan belt. You never know what you'll encounter in
Jumper Cables: These are very hand to have when travelling in the San Juan Mountains. You never know when you might find your old battery dead from the cold of winter and in need of a jump. Jumper cables are also a great way to make new friends and become the hero of the day when you come across a stranded motorist in need of a jump.
Water: This should be a given, but a large container of water in invaluable in the mountains, especially the dry environment of the San Juan Mountains and South West Colorado in general. It can be used to refill personal water containers or be used to refill an overheating radiator.
Clothing: Having spare clothing comes in very handy when the weather changes from 90 degrees and sunny to raining and 50 degrees. Rain coats and light layer-able jackets are super nice to have keeping you comfortable in every weather situation.
Travel Partner and Plan: Our last tip for you all is to make a plan, tell a trusted friend or family member and make sure you travel with another person or vehicle. While the items listed above are useful to have, they are worthless if you don't have an able-bodied person to use them. Having a travel partner will help you think more objectively in sticky situations and having another vehicle can be used to get you unstuck as well as carry more equipment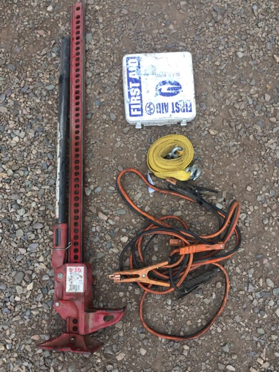 Hopefully this information if helpful and provides better insight as to how one might prepare for travel through the San Juan Mountains. Our vehicles here at Mild to Wild have all of these modifications making them excellent choices for high-country tours. There are many modifications and items beyond what are listed here that can be done to make a vehicle capable in more rugged terrain; these items are only the bare bones items for travel in the San Juan Mountains. Make sure you do you due diligence and research the area you intend to travel to ensure you have the necessary items needed for a safe adventure.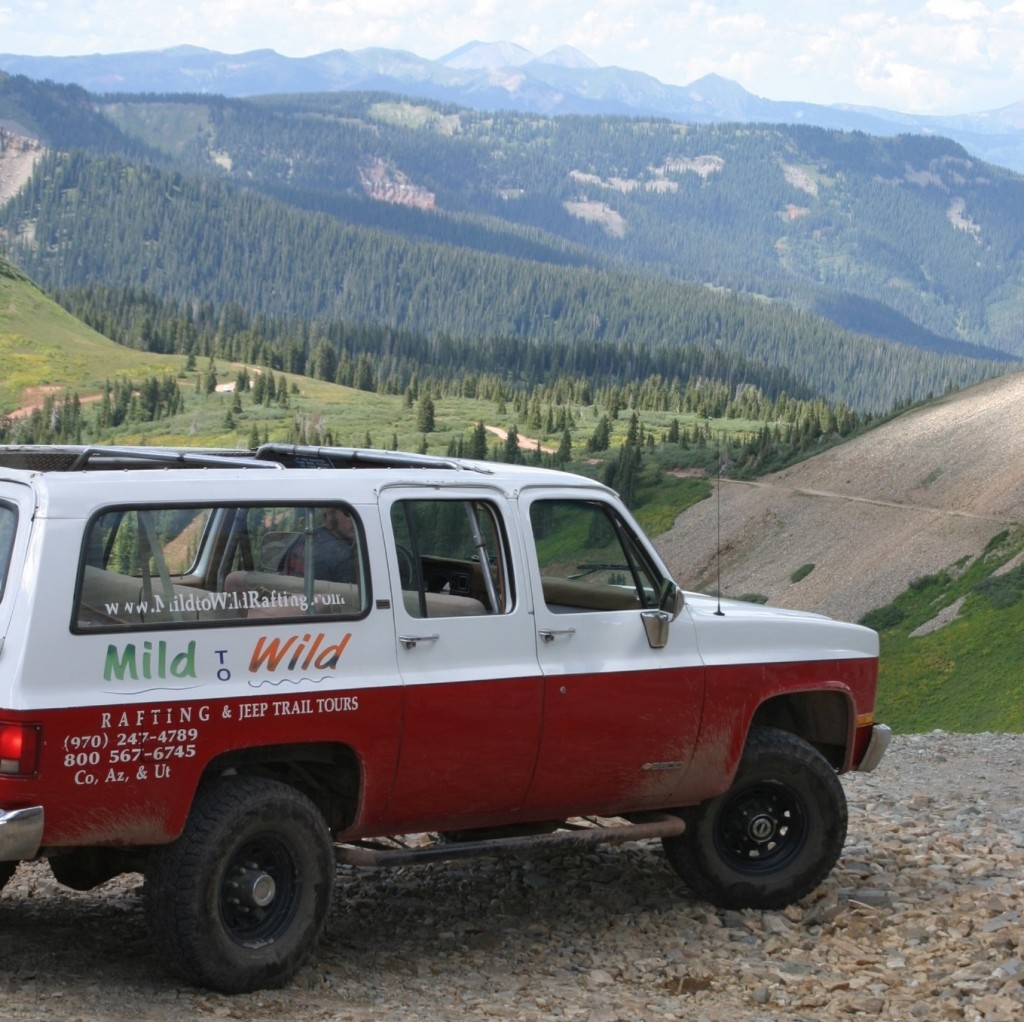 If a high-country adventure sounds interesting, but you don't have suitable vehicle or feel comfortable traveling in the mountains by yourself, head on over to our website to see all of the locations accessible through a guided tour.
More Reading
Southwest Colorado Outdoor Activities
Get New Blog Posts in your Inbox