The Most Extreme Whitewater Rafting in the US
By Molly • September 12, 2016
The Most Extreme Whitewater Rafting in the US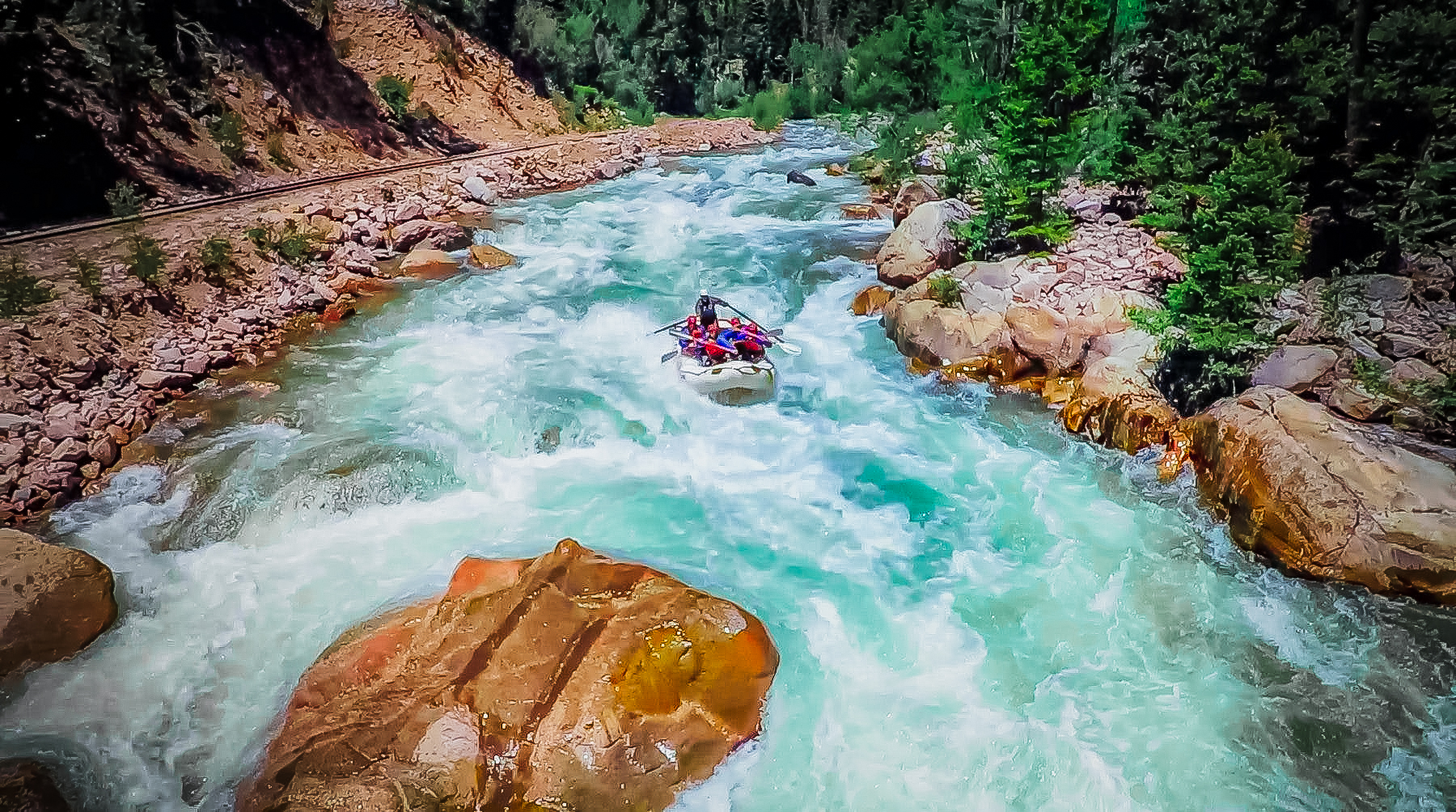 Looking for a whitewater rafting adventure that you'll be thinking about long after you've peeled off the wetsuit? Perhaps ones that come with drops that suspend you in an adrenaline-induced euphoria? Holes the size of your car? Waves so imposing that they crash in slow motion?
Enough with the rhetorical questions, we already know that that's what you're looking for. Because you're a whitewater hound who treats a paddle like a carbon-fibre septor, ready to skewer the frothing beasts of an unstoppable force of nature! Whitewater will be served as the main course my friend— here are the top 5 gnarliest, sudsiest, and toughest river runs in United States.
Gore Canyon, Upper Colorado River – Kremmling, Colorado
Length: 9.3 miles
Average Gradient: 40 feet per mile
CFS Range: 800 – 1,300
Season: May – October
Whitewater rafting in Gore Canyon starts with 4 miles of flat water into the chasm— because every storm needs a little calm beforehand. Once the gradient begins, the next 5 miles become a ribbon of white with class IV and V rapids.
Be ready to swim on this trip, as the drops at Tunnel Falls and maneuvers at boulder-strewn Kirshbaum adamantly put rafting's #1 rule to the test. This roaring gorge is highly rambunctious, and participants are required to be athletic and hold previous experience with whitewater rafting. If you can easily run a mile and swim 10 laps in a pool, you just might be ready to take on the Gore!
Upper Animas River – Silverton, Colorado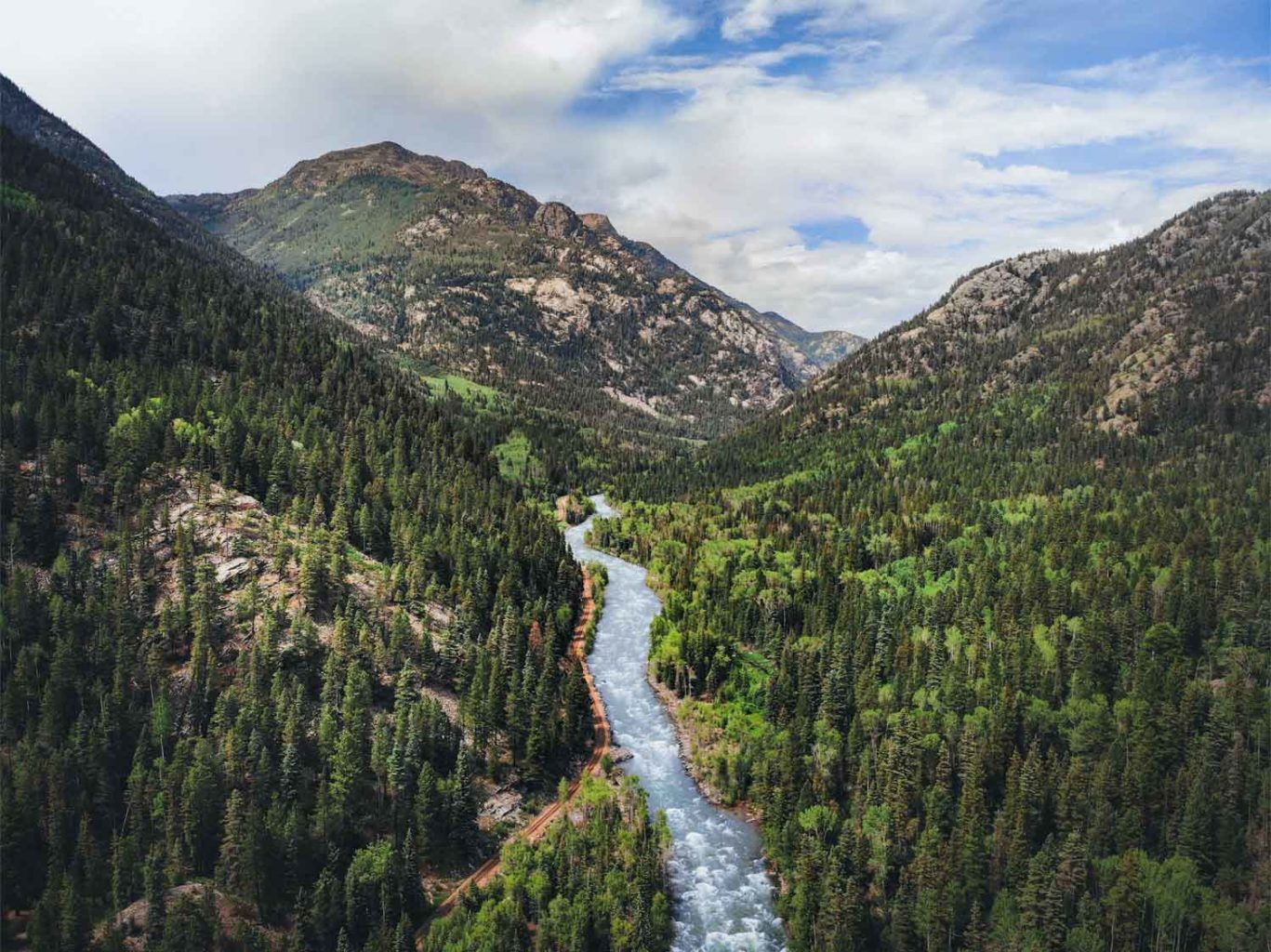 Length: 26 miles
Average Gradient: 85 feet per mile
CFS Range: 350 – 1,800
Season: May – July
The Upper Animas River is the most difficult commercially run river in the United States, no big deal… Just kidding, you'll have to take a swim test to be eligible for this one! Fed straight from the snow-capped fourteeners that line this thundering waterway, the Upper Animas is well-known for its ferocious, nonstop Class III, IV and V waves that will put anyone's endurance to the test.
To add to this river's wild personality, most put-in and all take-out spots can only be reached via the Durango Silverton Narrow Gauge. There are 3 sections to choose from to raft the Upper Animas, including Silverton, Needleton, and Rockwood. Or you can raft all three on a multi-day trip! Check out our Upper Animas adventures here!
Loscha River – Idaho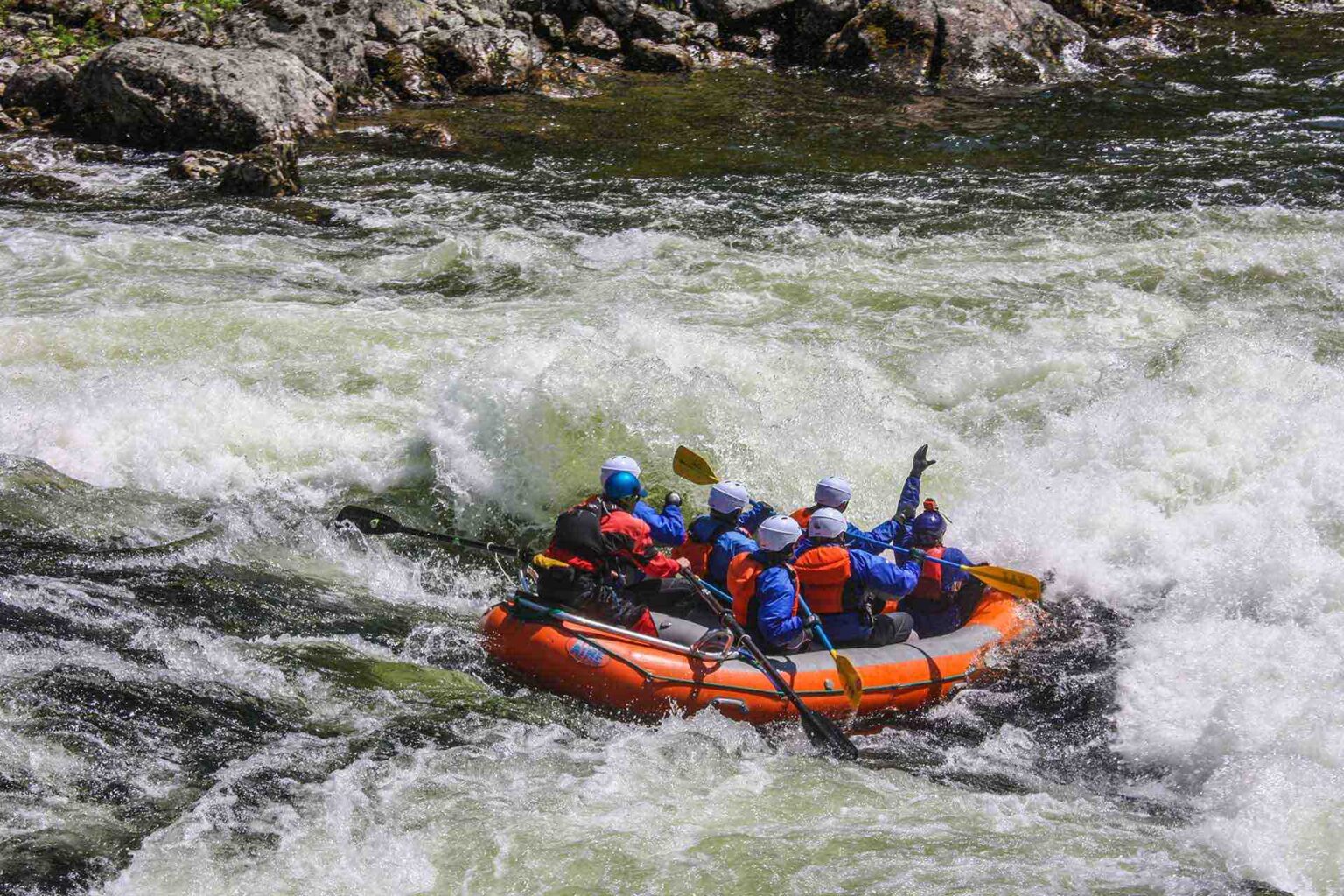 Length: 12 miles
Average Gradient: 35 feet per mile
CFS Range: 1,500 – 25,000
Season: May – June
Out of Idaho's many beloveds, the Loscha River is certainly at the top of the list for boaters. The Loscha, meaning "rough water," is famous for having 30 rapids in 30 miles, most being class III's with IV's interspersed. As an un-dammed river, the unpredictability adds to the excitement and adventure of this snow-fed waterway— including its short season!
At high water there is little respite between rapids often creating a continuous trail of whitewater that leaves your arms burning and heart racing. Certain sections are simultaneously technical and move incredibly fast, so be prepared for quite the swim if you end up getting flushed!
Cherry Creek / Upper Tuolumne River – Near Yosemite, California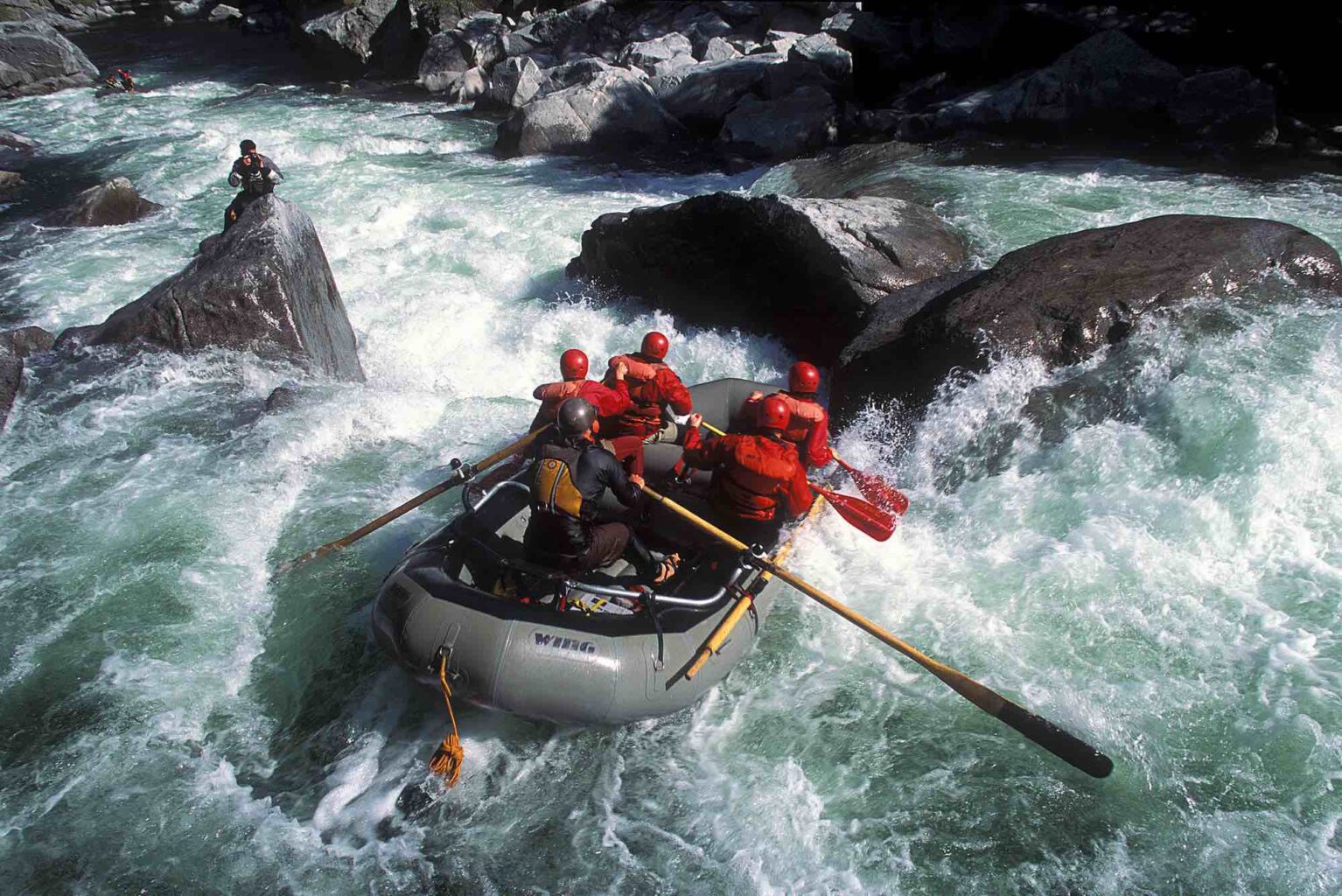 Length: 9 miles
Average Gradient: 110 feet per mile
CFS Range: 700 – 2,000
Season: May – October
Think of how a river might look if it was fashioned like an obstacle course— you might imagine something that looks like this boulder-strewn stretch of the Tuolumne. The Cherry Creek section of the Tuolumne River contains 15 technical class V rapids in under 9 miles. On top of that, most of the run is highly technical and require A LOT of participation with the guide.
Be prepared to skirt, squeeze and bounce of rubbled, staircase drops of one after the other. As one of the most difficult commercially run rivers in the country, the swim test is through a Class IV rapid, understandably.
Upper Gauley River – Summersville, West Virginia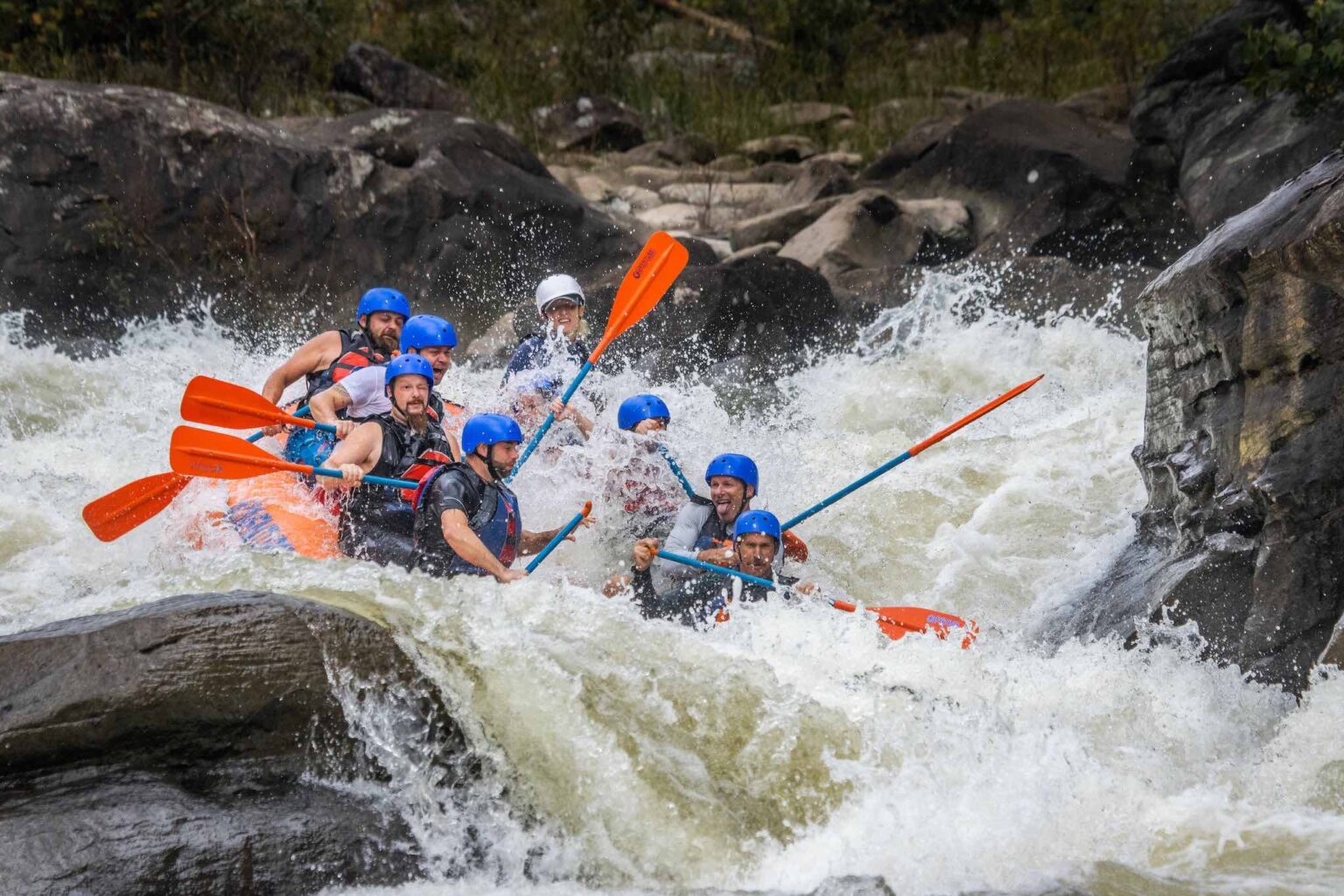 Length: 9.2 miles
Average Gradient: 36 feet per mile
CFS Range: 400 – 5,000
Season: May – October
Also known as "the Beast of the East" the Upper Gauley is one of the most popular Class V sections in the U.S. This rambunctious nature of this wide river certainly brings it out of those who raft it, as many people attend the annual Gauley Fest in September.
This section of river has many notoriously dangerous moves and rapids, but the guides who run it every day have found and perfected their favorite lines. The flows on the Gauley are fairly consistent due to its dam releases, so anytime you find yourself on this Virginian tributary is sure to leave a lasting memory.
The above listed whitewater adventures are an absolute blast and can be a wonderful fun vacation for you and your friends or family! But it is important to remember that rivers are unpredictable and can be dangerous, these sections of river are not recommended for folks who have no rafting experience or do not meet the physical requirements asked for by the respective companies. Go out, raft hard, and have fun!
More Reading 
The Origins of Rafting the Notorious Upper Animas 
Get New Blog Posts in your Inbox