Early Spring Rafting Gear – Where to Go and What to Wear
By Kim Cassels • March 8, 2021
Early Spring Rafting Gear – Where to Go and What to Wear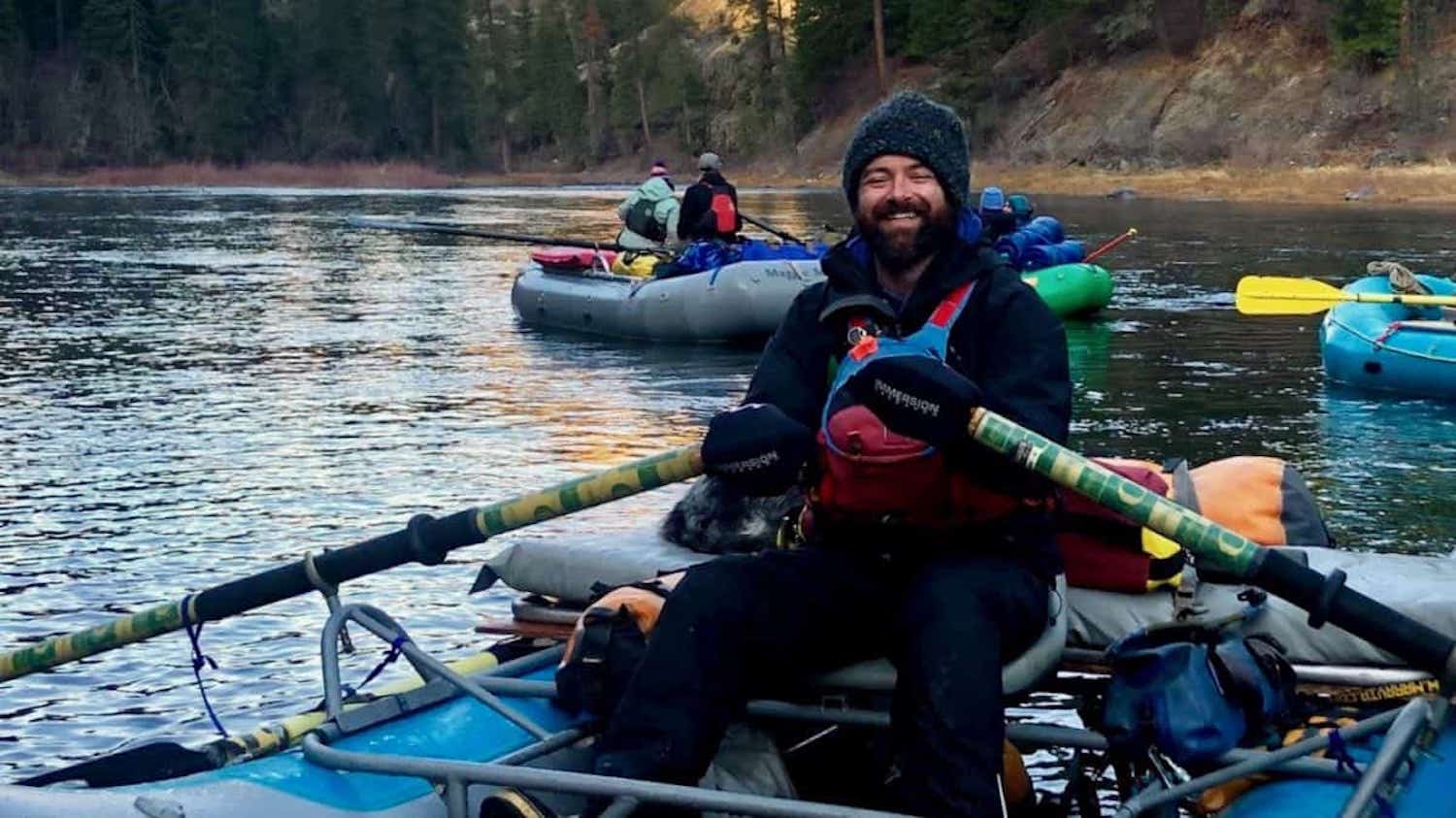 Some folks just can't wait to get back on the river, and we don't blame 'em! As soon as the sun hits those blanketed peaks on March 20, it doesn't matter how wickedly ch-ch-ch-chilly those waves are going to be— It's time to throw on the early spring rafting gear baby! Rafting in early spring lets you enjoy the all-encompassing glory of canyons all to yourself, and there's just something about seeing the wilderness awaken from its winter repose.  
And because winter's lease just expired, early spring rafting gear is a different animal than, say, late spring rafting when the water is pouring from the mountains by the buckets. These inaugural trickles are only to be trifled with multiple, mindful layers involved. Here's a few rivers that are great for early spring rafting, and what to wear while you're on them! 
Southwest Rivers that Start Flowing in Early Spring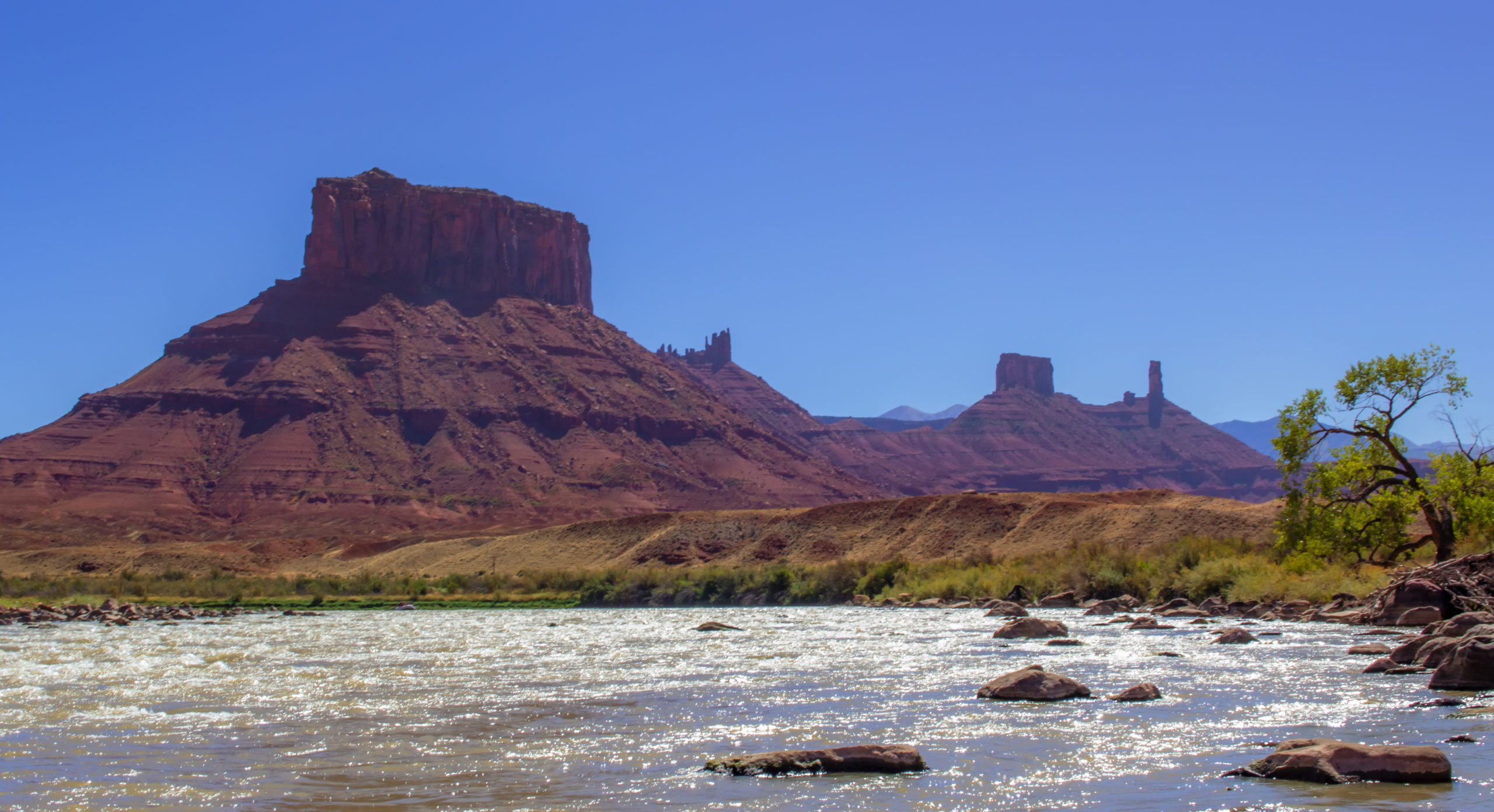 Colorado River – Utah 
Temperatures 
Late March temperatures are usually average 52° F / 11° C.

Early April temperatures usually fluctuate between 52° F / 11° C and 61° F / 16° C. 
CFS 
Late March CFS averages between 3,000 and 4,000 CFS

Early April is more unpredictable, as runoff traditionally fluctuates quite a bit during this time, ranging from 2,500 to 8,000 CFS.    
Places  
Currrent conditions Colorado River 
San Juan River – Utah 
Temperatures
Late March temperatures usually average 52° F / 11° C.

Early April temperatures usually increase from 57° to 65° F / 15° to 19° C. 
CFS 
The San Juan River levels change drastically year to year, ranging between 400 and 3,000 CFS between late March and Early April. 
Places 
Sand Island to Mexican Hat 

Mexican Hat to Clay Hills 

These river permits are by lottery, unless you go on a commercial trip.
Current Conditions for San Juan River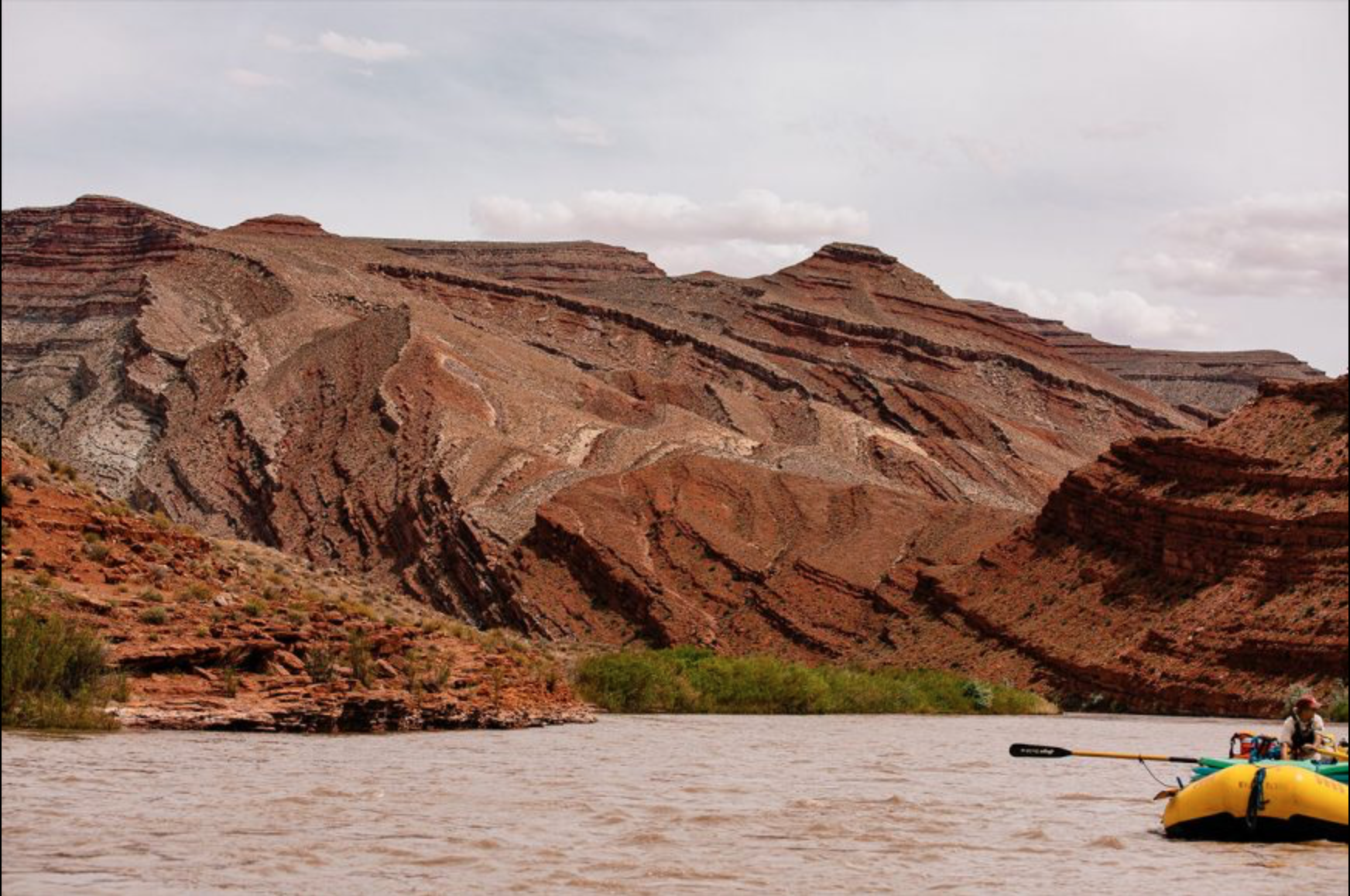 Rio Grande – New Mexico 
Temperatures
Late March temperatures usually average 49° F / 10° C

Early April temperatures usually average 54° F / 13° C 
CFS 
The Rio Grande is another incredibly unpredictable river, although it usually starts higher in late March and falls dramatically in April. 

Flows range from nearly 300 to 1,000 CFS 
Current conditions for Rio Grande 
Places
What to Wear for Early Spring Rafting
Base Layer – Swimsuit or other layers that are quick drying and not water absorbent
Cotton is a big fat no-no on a cold river. Stick to synthetic fabrics with nylon, propylene and polyester.  This goes for ALL layers when you're rafting in cold water.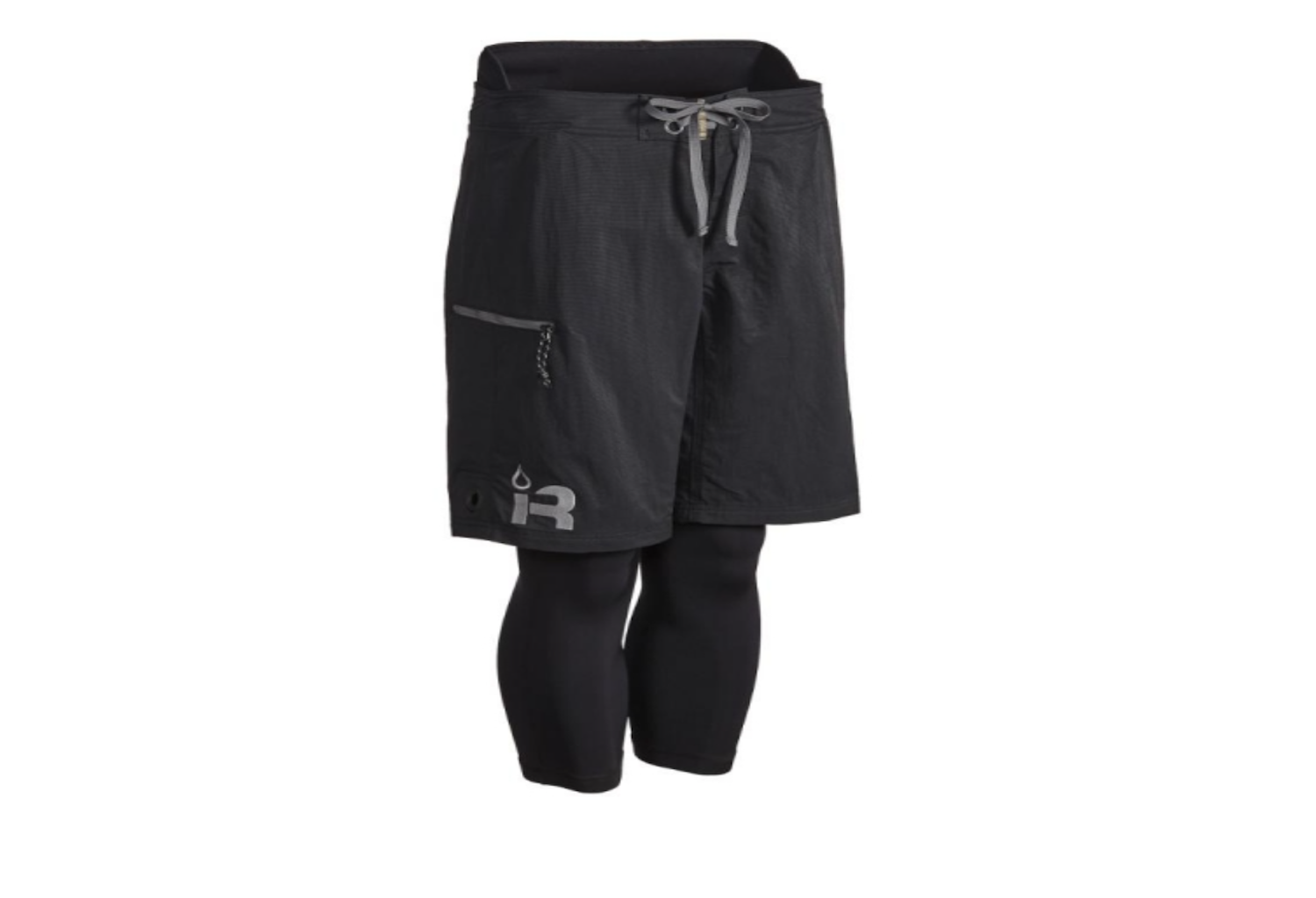 Mid Layer – Synthetic long johns, shirt or Farmer John
If you're someone who tends to get extra frigid, or water temperatures are below 55°, consider adding this layer to your rafting attire.  These layers shouldn't be too thick that they interfere with your mobility. And because early spring is so capricious in nature, you can take these layers off if you get too toasty.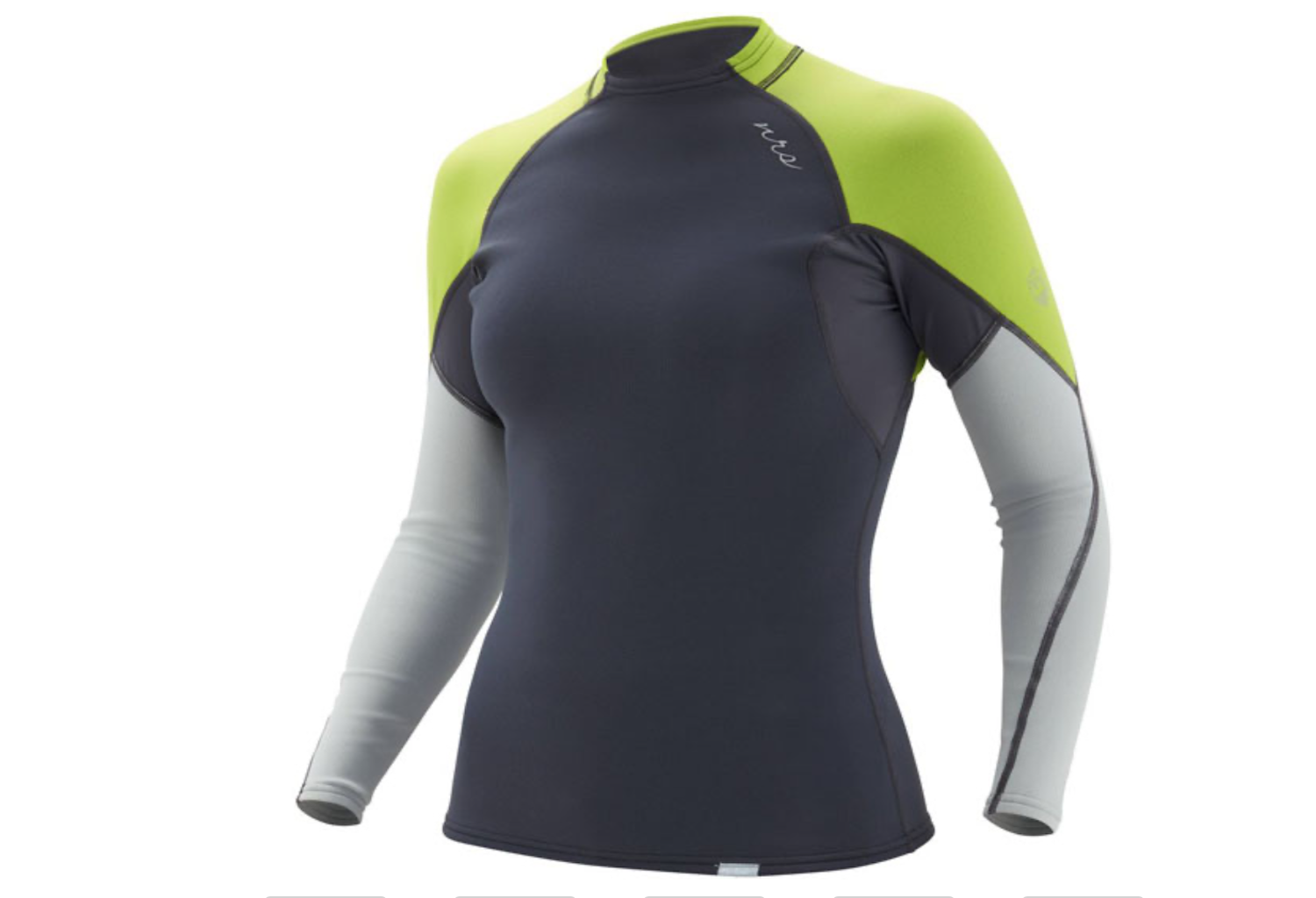 Outer Layer 
Drysuit?
Drysuits are intended for quite-cold water temperatures, which are considered below 60° F. However, consider how much swimming potential there is if you're going early spring rafting.  Most rivers are still at low water levels during late March and early April, and if you're not anticipating spending much time in the drink, you can probably pass on a drysuit.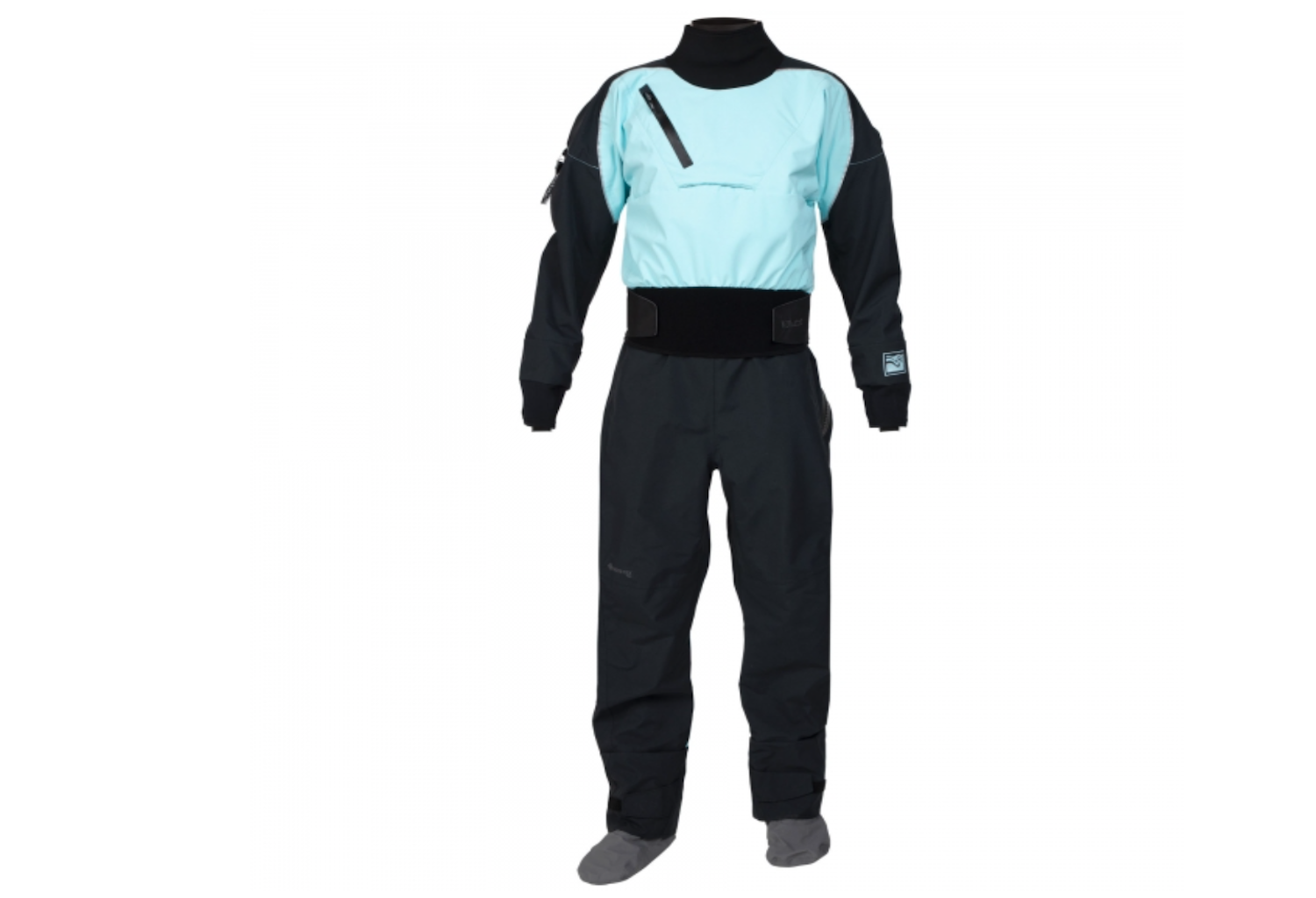 Wetsuit – 3 to 5 mm
Wetsuits are a popular option for rafting as they're less technical and bulky than a drysuit. These suits are designed to insulate and warm the water against your skin, so while you might get wet, you should stay comfortable in the raft.
It's recommended to wear a full-length wetsuit rather than a Farmer John/Jane for early spring rafting. Wearing at least 3 to 5 millimeter thickness should keep your body heat well insulated while you're out on the river.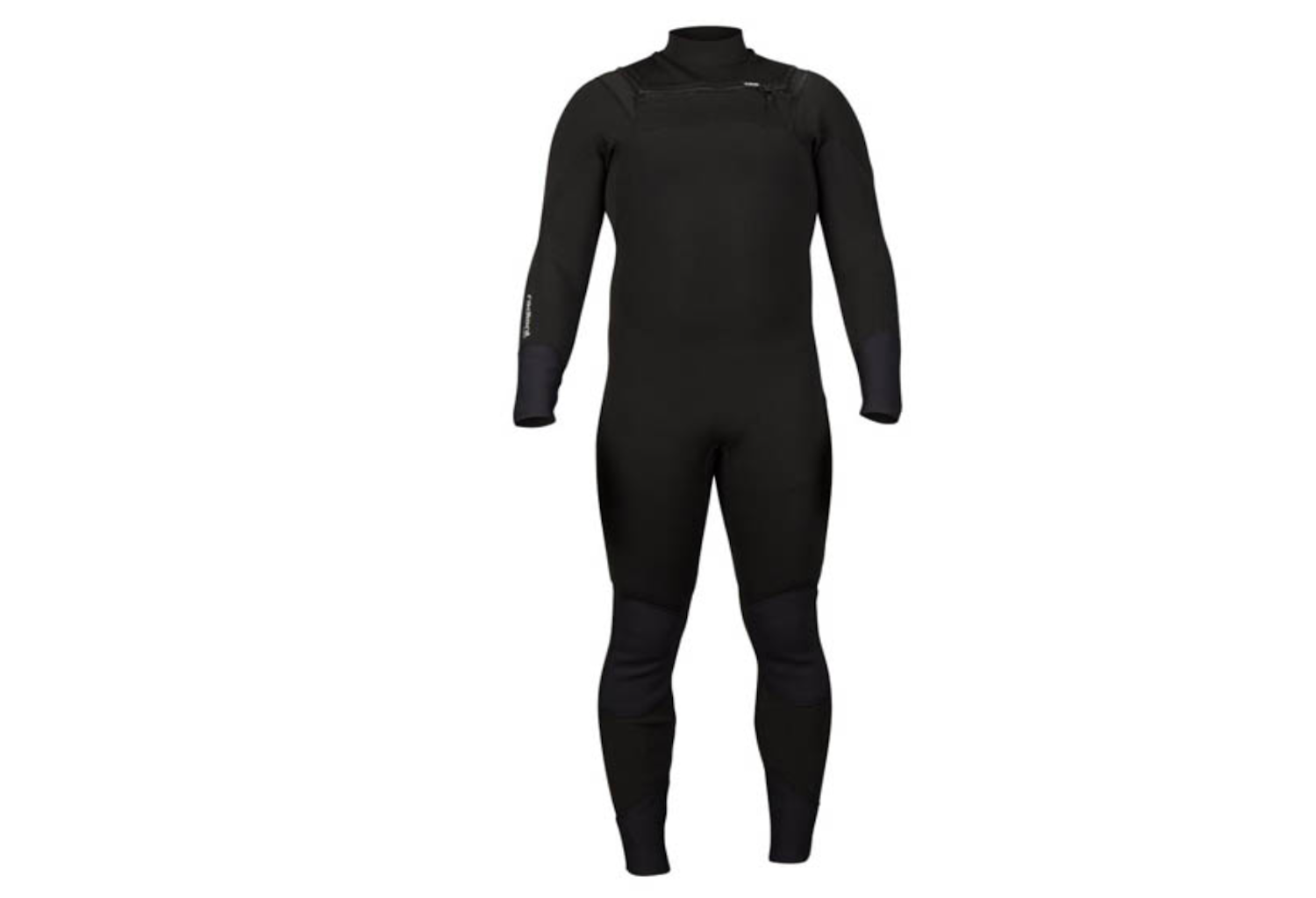 Feet – Socks and Booties
Wearing a pair of neoprene or wool socks underneath neoprene booties or river sandals adds an extra touch of coziness on the river, especially during those brisk spring mornings. If you really want to get serious, put on a pair of wool socks and then add neoprene socks on top before throwing on your booties.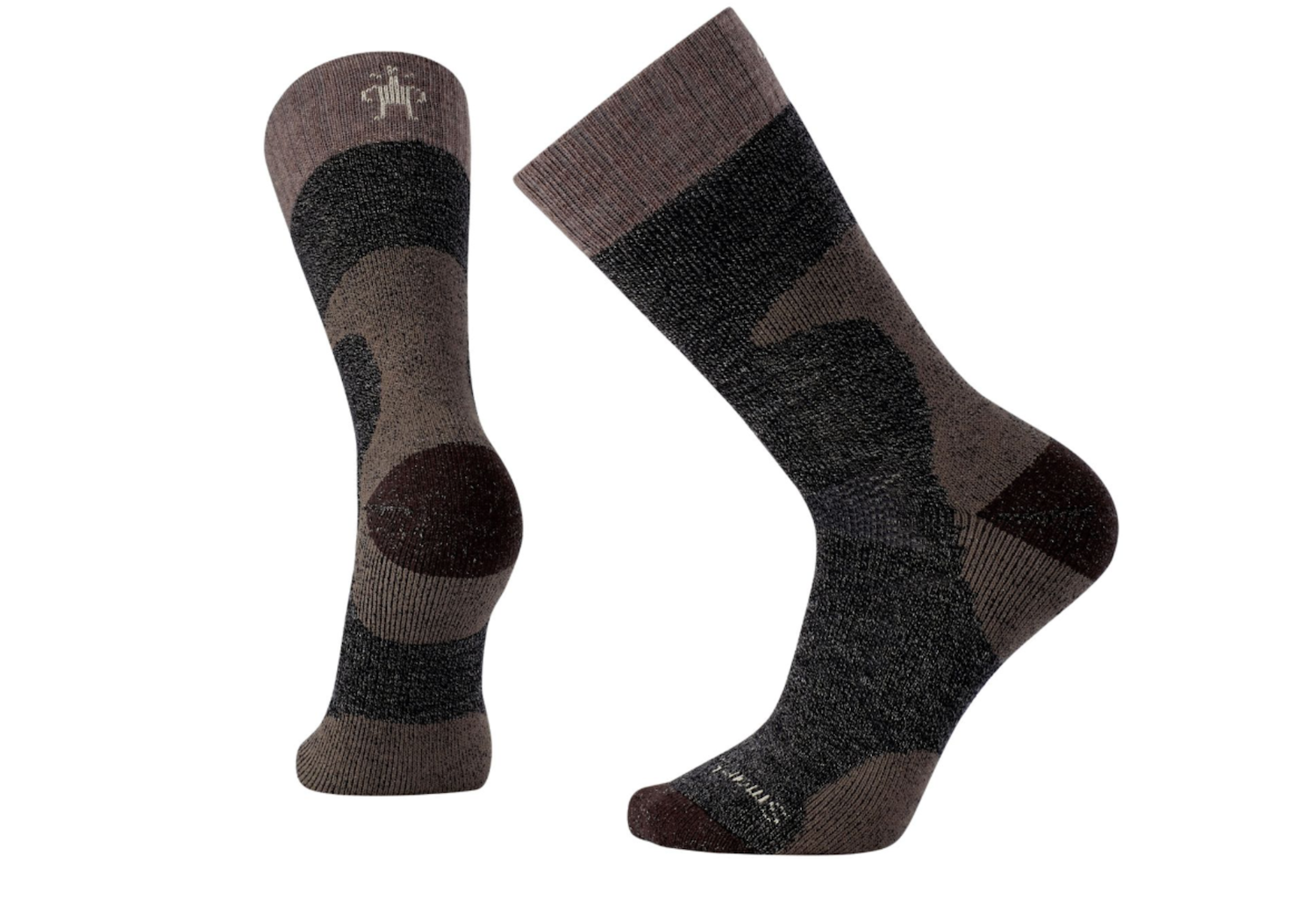 Last Layers – Fleece, Splash Top, PFD and Helmet
Once you're zipped into your wetsuit, throw on a plush fleece over the top to show your core you really do appreciate its body heat. Then you'll add a splash top over the fleece to keep yourself from getting soggy. Lastly throw on your PFD and strap your noggin' into a helmet for the rocky sections of the river.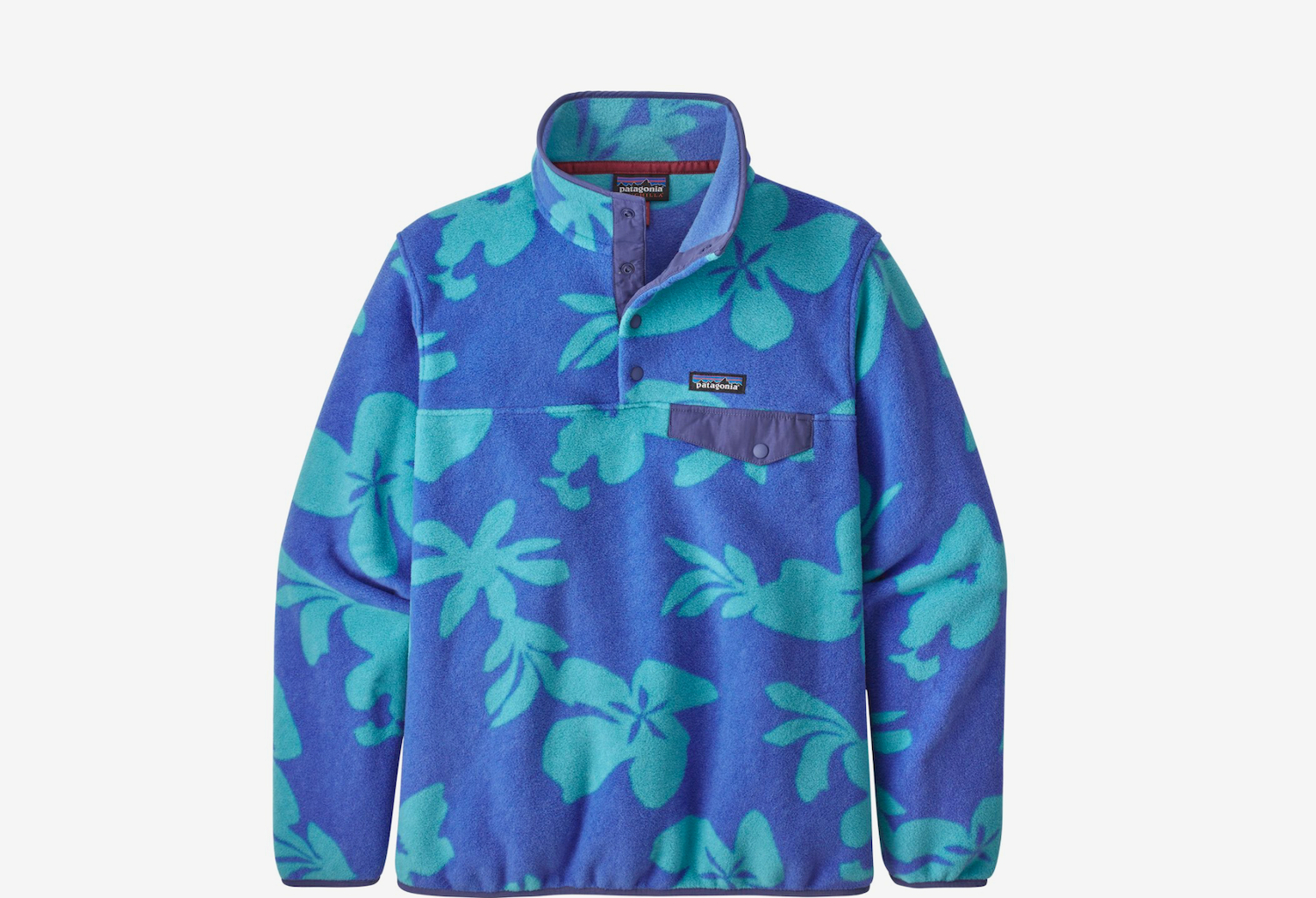 Neoprene Gloves, aka Pogies
Keeping your digits warm can make a huge difference on the river, especially when you're rowing or when weather gets nasty. These should be a no-exceptions add on if you're rafting in splashy water below 55° F / 7° C. 
Gloves are kind of a big deal for outdoor adventures. If you want the down low on the best gloves for river runners of 2021, check out this awesome gear article from KayakHelp.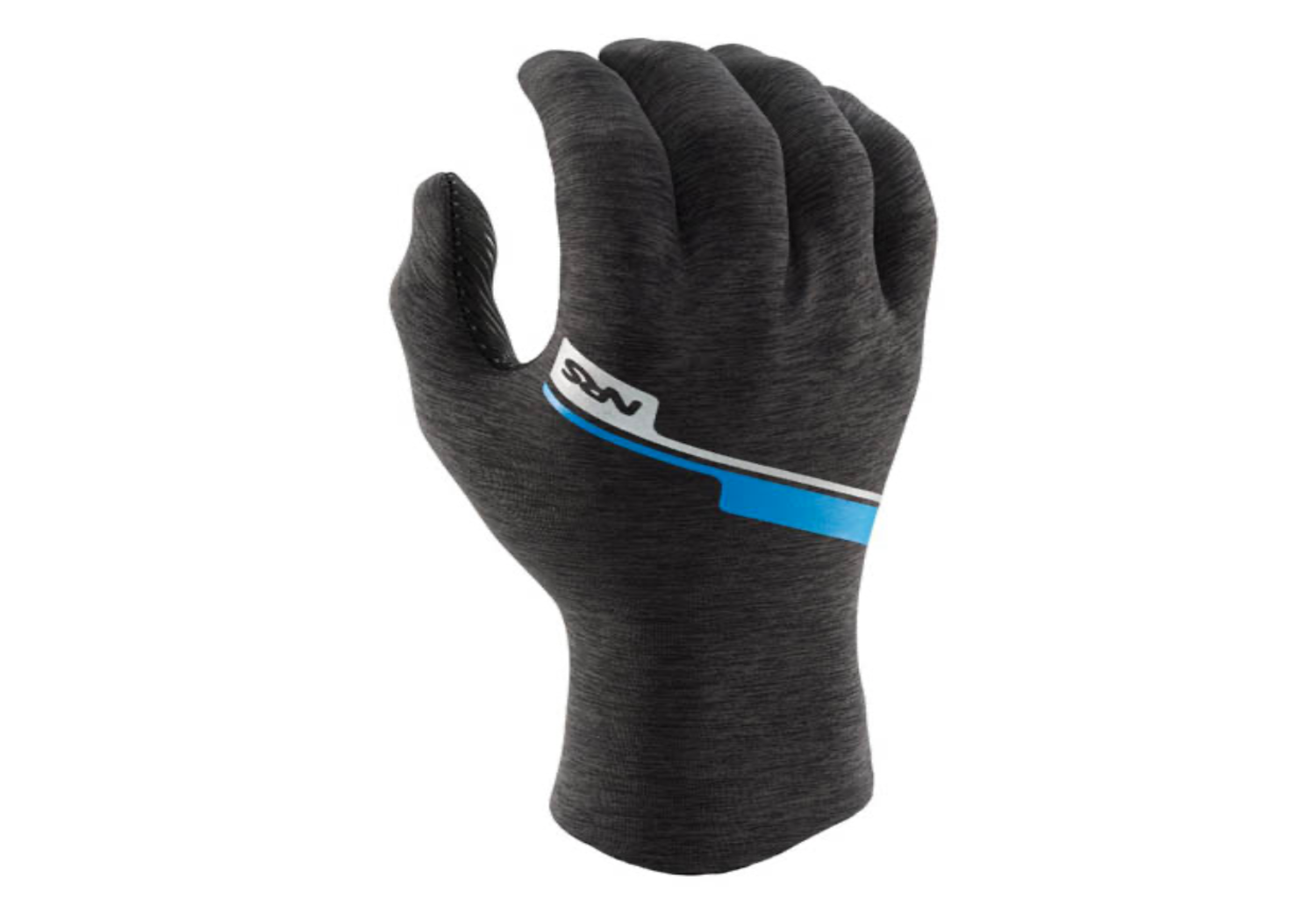 Neoprene Skull Cap or Hood
Who likes an ice cold ear? No one, absolutely no one does. Both fit nicely under your helmet, and hoods also cover your neck.
A raft guide favorite is the Immersion Research Thermo Cap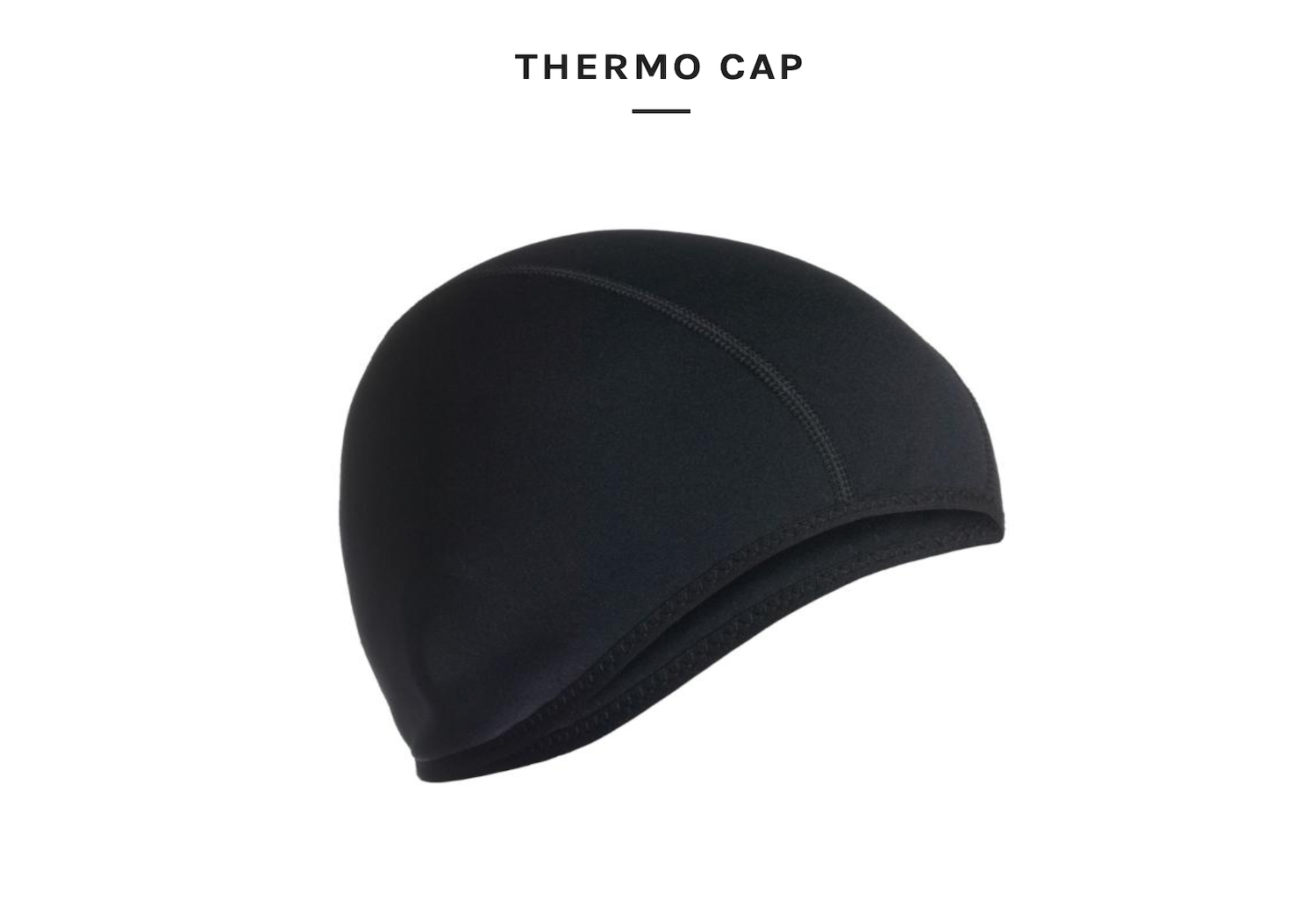 Other Things 
Thermos
Why wouldn't you treat yourself to hot beverage on the water? Drinks also help you stay warm, and, depending on what you put in there, hydrated! Get one with a handle so you can still strap it to the boat.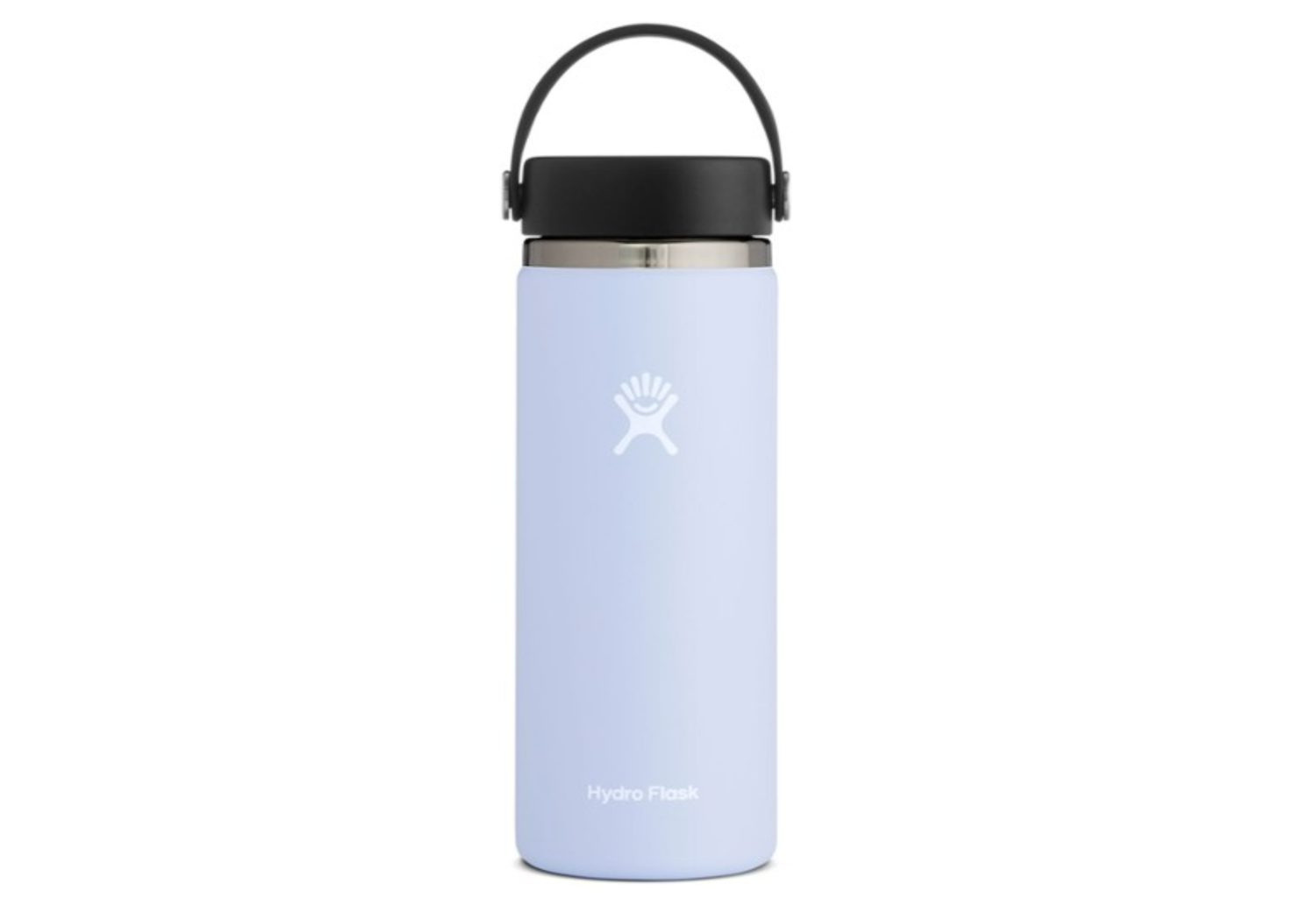 Blanket
When you're doing more floating than splashing, it's kind of nice to have something to wrap up in when spring is literally blowing in through the canyon. If you're on a multi-day trip, these are also great to help insulate your sleeping bag.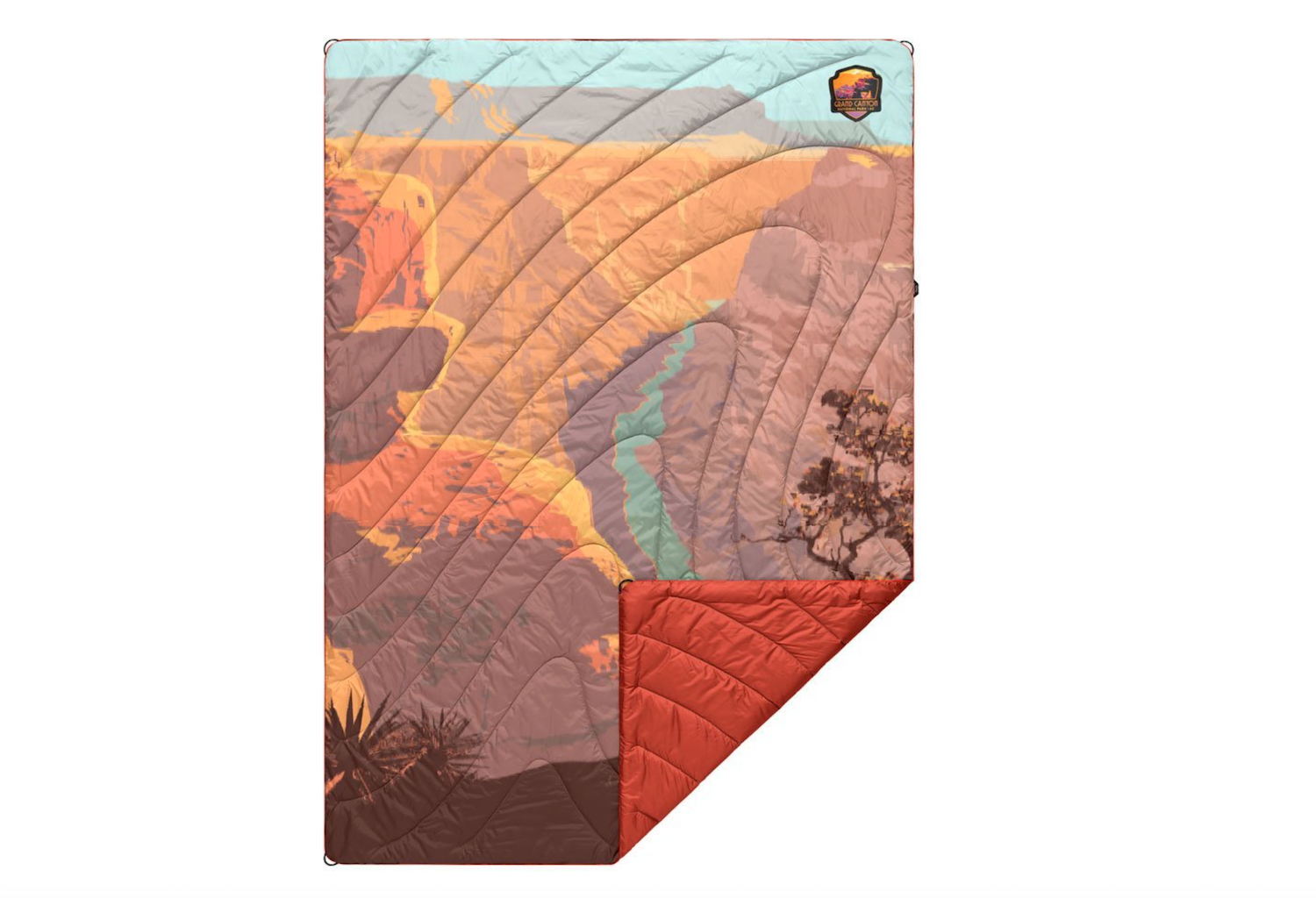 Hand Warmers
These can be absolutely shiver savers, and you never know if (more like when) it's going to snow! Throw them inside your gloves, and on the back of your hands if you're rowing.
Ways to Save on Spring Rafting Gear
If you're going on a commercial trip, all of your layers/gear will usually be provided by the rafting company except for your base and mid layers (swimsuit and long johns, etc.) and extra accessories like socks and gloves.
If this gear list is intimidating to those who want to start rafting on their own, check out outdoor consignment stores that offer great pricing on gently used gear. Here's a few places in the Four Corners area:
Outdoor Exchange – Durango, Colorado
Moab Gear Trader – Moab, Utah
Sales on 4Corners Riversports – Durango, Colorado
More Reading
How to Pack for a Multi-Day Rafting Trip 
Get New Blog Posts in your Inbox