How to Pack for a Multi-Day Rafting Trip
By Kim Cassels • February 22, 2021
How to Pack for a Multi-Day Rafting Trip
How to Pack for a Multi-Day Rafting Trip
The how to's of packing for a multi-day rafting trip are like preparing for the best camping trip ever. First of all, you're going on a boat. And that boat will be inside the far reaches of a wild river canyon. And that wild river canyon will be loaded with beaches, brilliant precipices, more canyons, wildlife, unbelievable stories in the making— cue "awwws". And, as a guest it doesn't involve any extensive planning get there. 
It sounds a little crazy, but you'll actually bring less on these excursions than you would on a regular camping trip. Since the guides take care of all the rafting and camping equipment, all you're responsible for are the things that are just for you, like pillows and underwear, if you so choose to bring underwear that is. 
There are a few other things you should bring, which we've listed below for your convenience, along with some tips on how to pack those belongings into our special river suitcases. 
Day Bag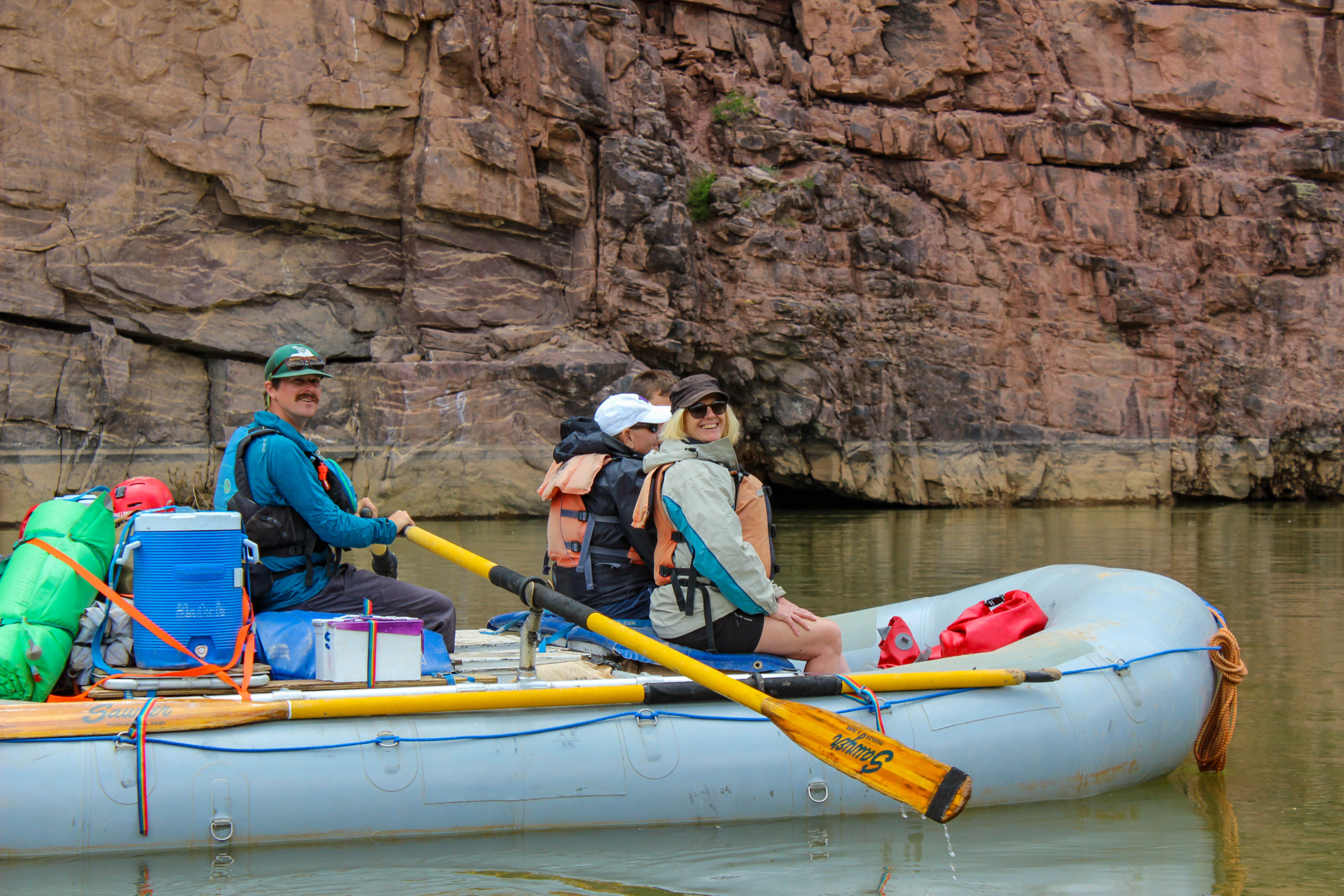 Think of this bag as your carry on. It's smaller and meant for the things you'd like to have access to during your flight—er, float! Be sure to have the following items in your Day Bag for your time on the river: 
Sunscreen, at least SPF 30.

Chapstick, preferably with an SPF.

Medications you need on hand. 

Camera or smartphone. Hopefully one with it's own water-resistant case.
Rain Jacket & Pants (Especially during monsoon season in mid-to-late summer)

Sarong 

Merino Wool or Polypro socks and a Beanie (Great for those impromptu cold snaps)
Fleece/Hoodie (Especially for spring and fall trips)
Wear this on the boat:
Swim Wear
Sun shirt and quick drying bottoms
Sunglasses and Chums
Sun Hat
Overnight Bag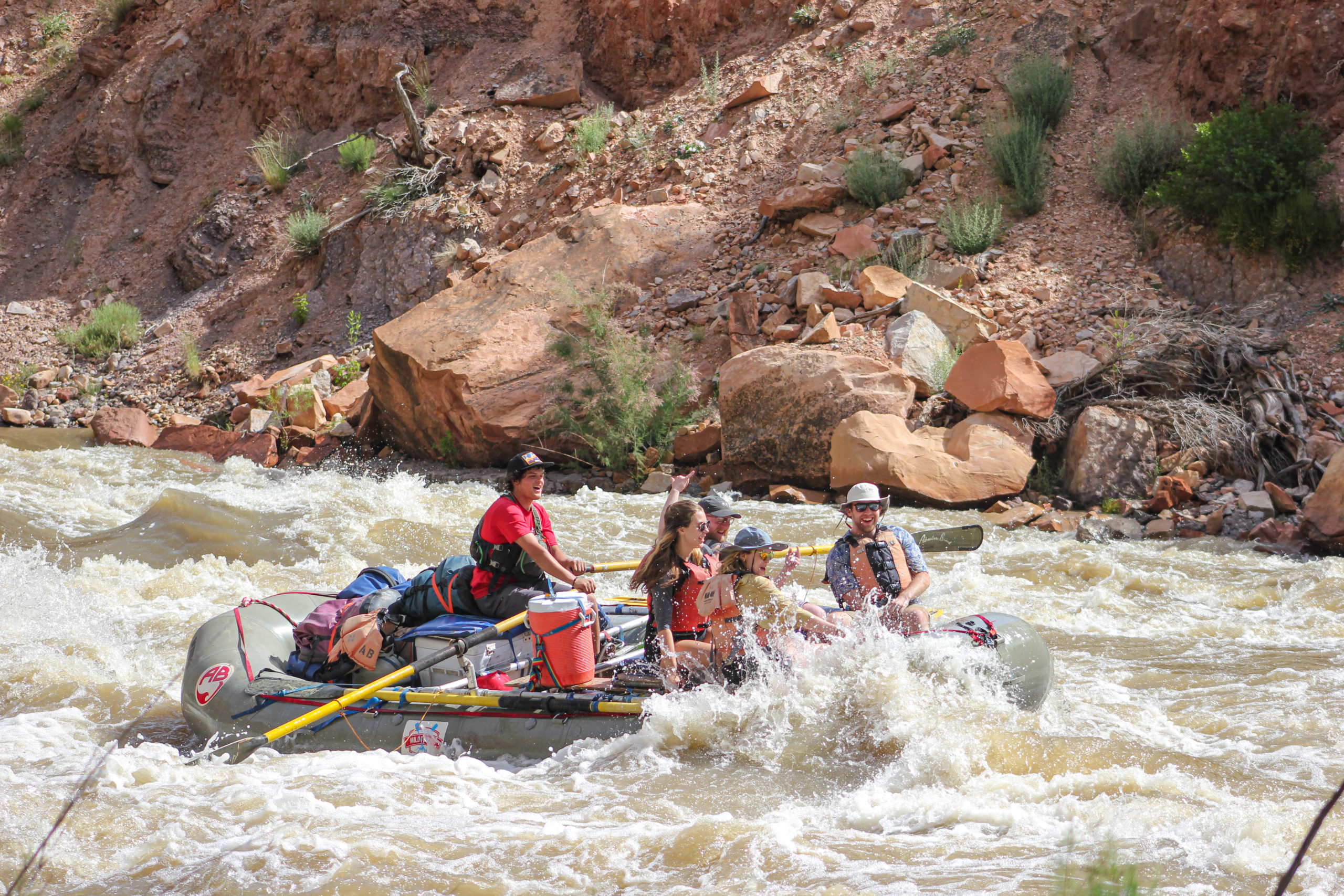 These bags are strapped down in the back of the rafts, and won't be accessible until you reach camp for the evening. In these bags should go your: 
Tent
Sleeping Pad
Sleeping Bag
Pillow

The bulk of clothing for the trip.

We highly suggest bringing warmer, comfy clothes for lounging around camp. 

Personal Toiletries: Toothbrush, comb, etc. We provide hand sanitizer and soap in camp for you.
Headlamp/Flashlight

Games, books, instruments, or any other recreational items you so wish to have. 
To organize this bag so it closes nice and water tight:
Pack bigger items at bottom like your tent, sleeping bag, and clothing bag. Then pack in the smaller items like toiletries and flashlights on top. Lift the bag and give it a healthy shake to get all the items inside packed closely together. Then fold the top down and squish out all the air. Roll down the top of the bag until it's all the way down to your stuff. Click down the side straps, tighten them and click the top ones last.  
Alcohol & Snacks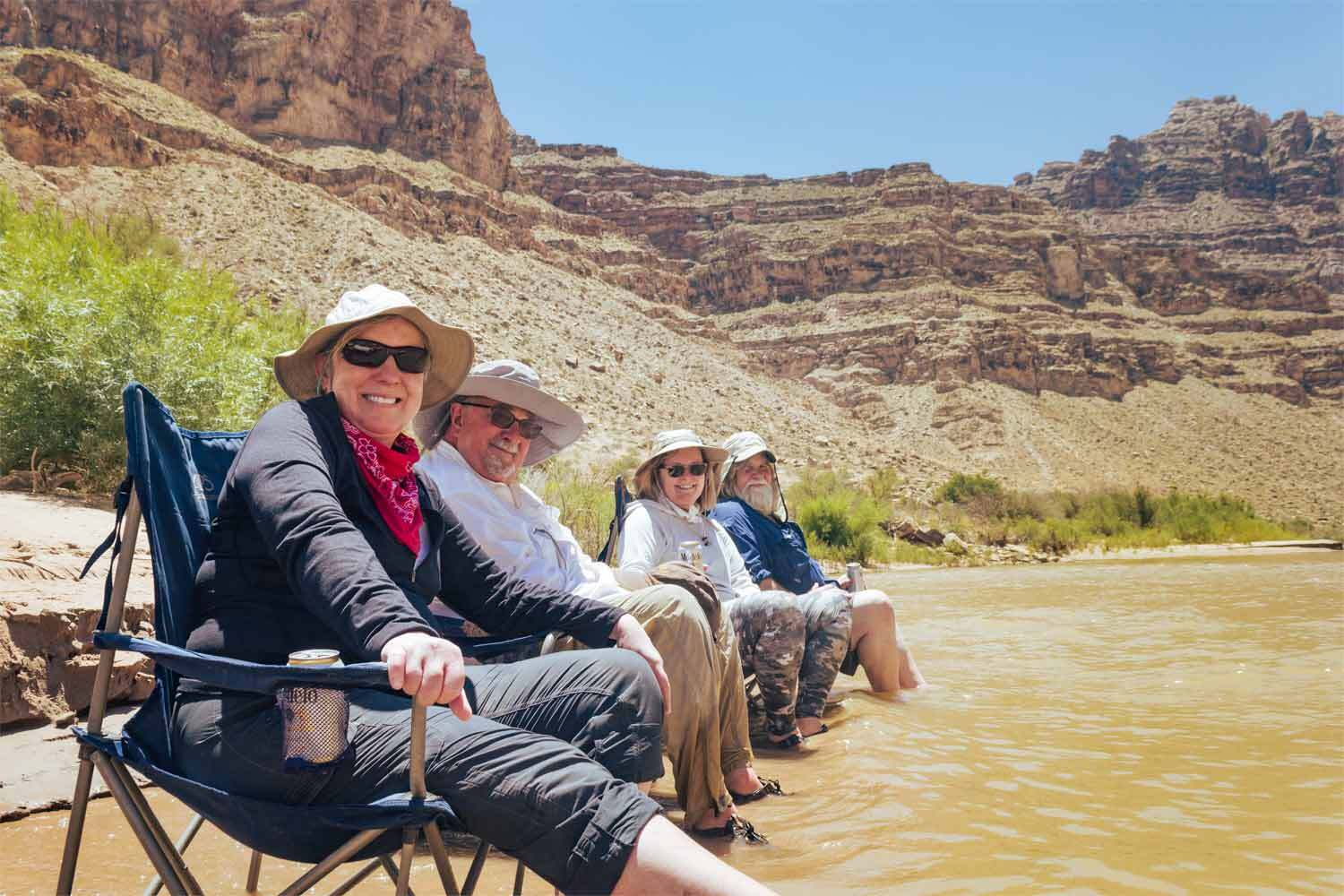 You are welcome to bring alcohol on your multi-day rafting trip. Just be sure to have it in non-breakable containers, and if it's enough to supply a modest bar, consider bringing a cooler for it along as well. If you don't have one, just let your guides so they can pack it into one of ours. Also, don't forget to bring your favorite snacks if you love to munch during the float. Keep in mind, things in bags (beloved chips) are quite subject to being crushed.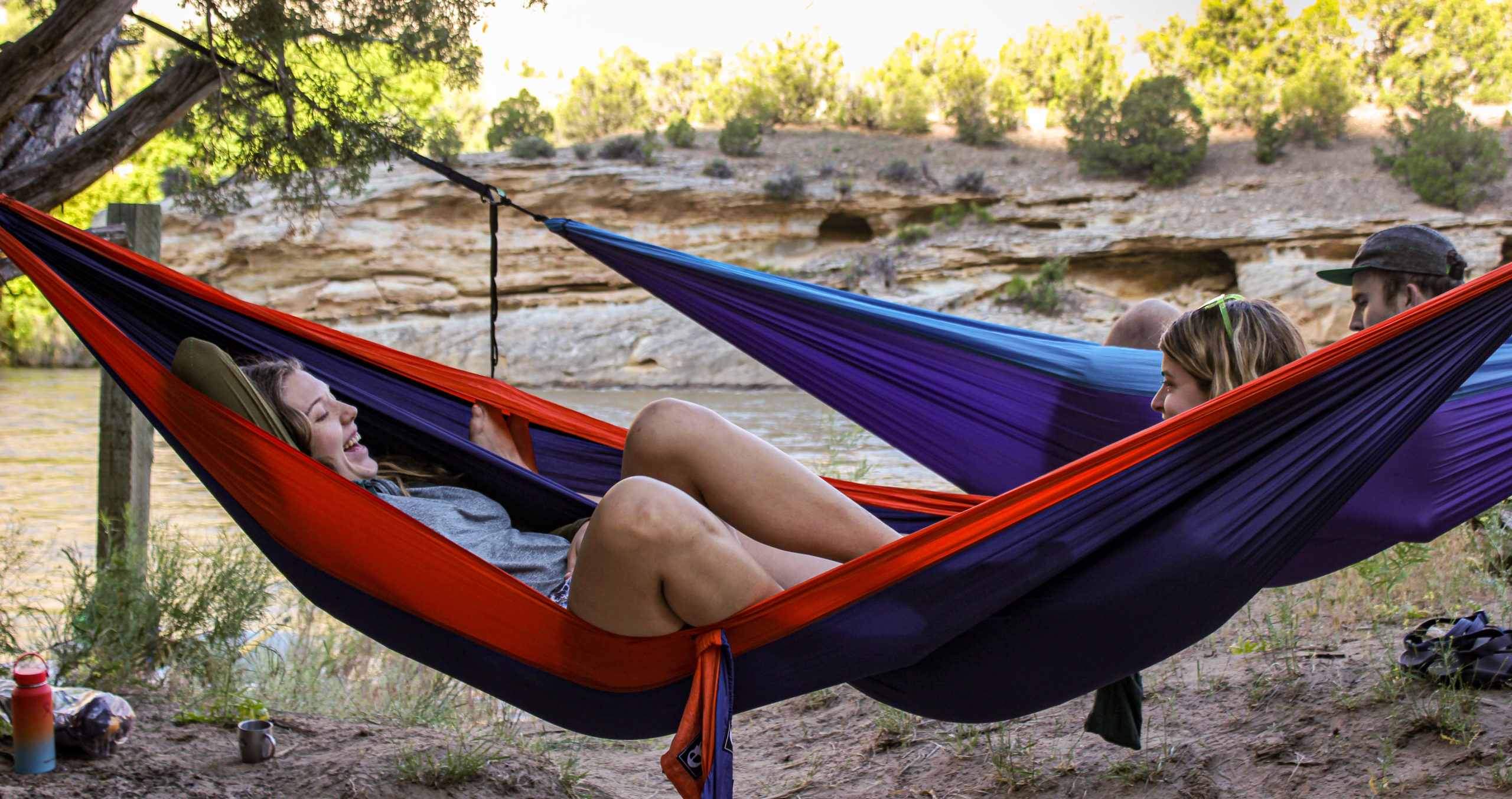 If this is your first time learning how to pack for a multi-day rafting trip, you're probably going to bring more stuff than you're going to use— which is totally okay! Bring the books if you see yourself reading in camp more than socializing, or those swimsuits if you really want to change it up each day. Heck, bring a costume if you want! This is your vacation after all. But just so you know, as long as you have one base layer, one mid-layer, and a warm layer for clothing, you're good to go! 
Packing is such an exciting part of any trip, and we hope this helps you sort through the array of stuff you have spread out over your bed or floor. If you still feel underprepared, check out 8 extra things not on the multi-day raft trip packing list. Happy campin'! 
More Reading 
Taking a Multi-Day Rafting Trip When You've Never Camped Before 
12 Things You'll Do on a Multi-Day Rafting Trip Besides Rafting
Get New Blog Posts in your Inbox