Arches Timed Entry System – Tips and Alternatives
By Kim Cassels • April 4, 2022
Arches Timed Entry System – Tips and Alternatives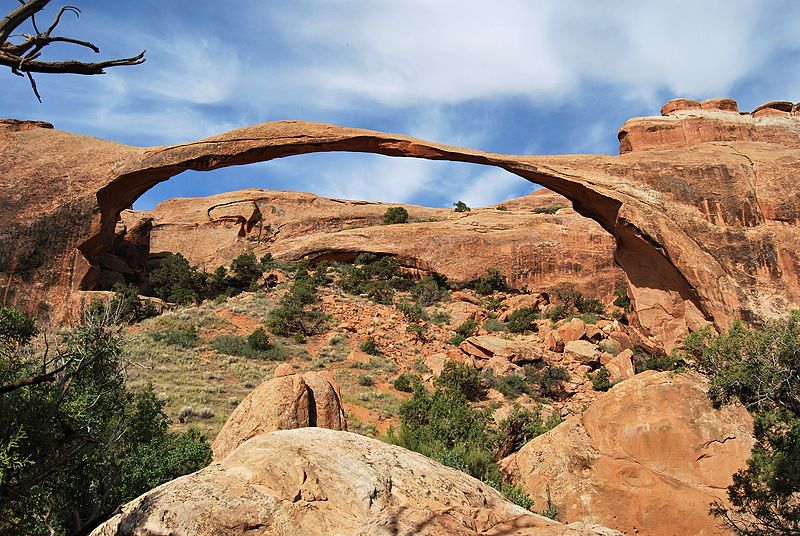 Due to the hefty growth of visitors Moab has started seeing in recent years, Arches National Park has adopted a timed entry reservation system for the 2022 tourist season. Since this particular Park isn't built to handle the millions of folks flooding through it in such a short amount of time, Arches new entry system will hopefully now keep lines of cars off of Highway 191 and the National Park more pristine! Here's what ya gotta know to get into this red rock gallery… 
Things to know for the Arches Timed Entry Reservation System:  
– Reservations will be required to enter the park between 6 am – 5 pm from April to October.
– Ticket reservations become available 3 months in advance. For example: If you're planning to visit Arches anytime in September, tickets will become available June 1.  
– Tickets are free aside from a nonrefundable $2 processing fee. You will still need to pay the Park Entrance Fee of $30 per vehicle unless you have a National Parks Pass.  
– You must reserve a ticket on Recreation.gov, or by calling 877-444-6777. Arches National Park does not handle reservations. 
– You must present a photo ID to confirm your reservation when you get to the Park.
To Increase your Odds Getting a Ticket: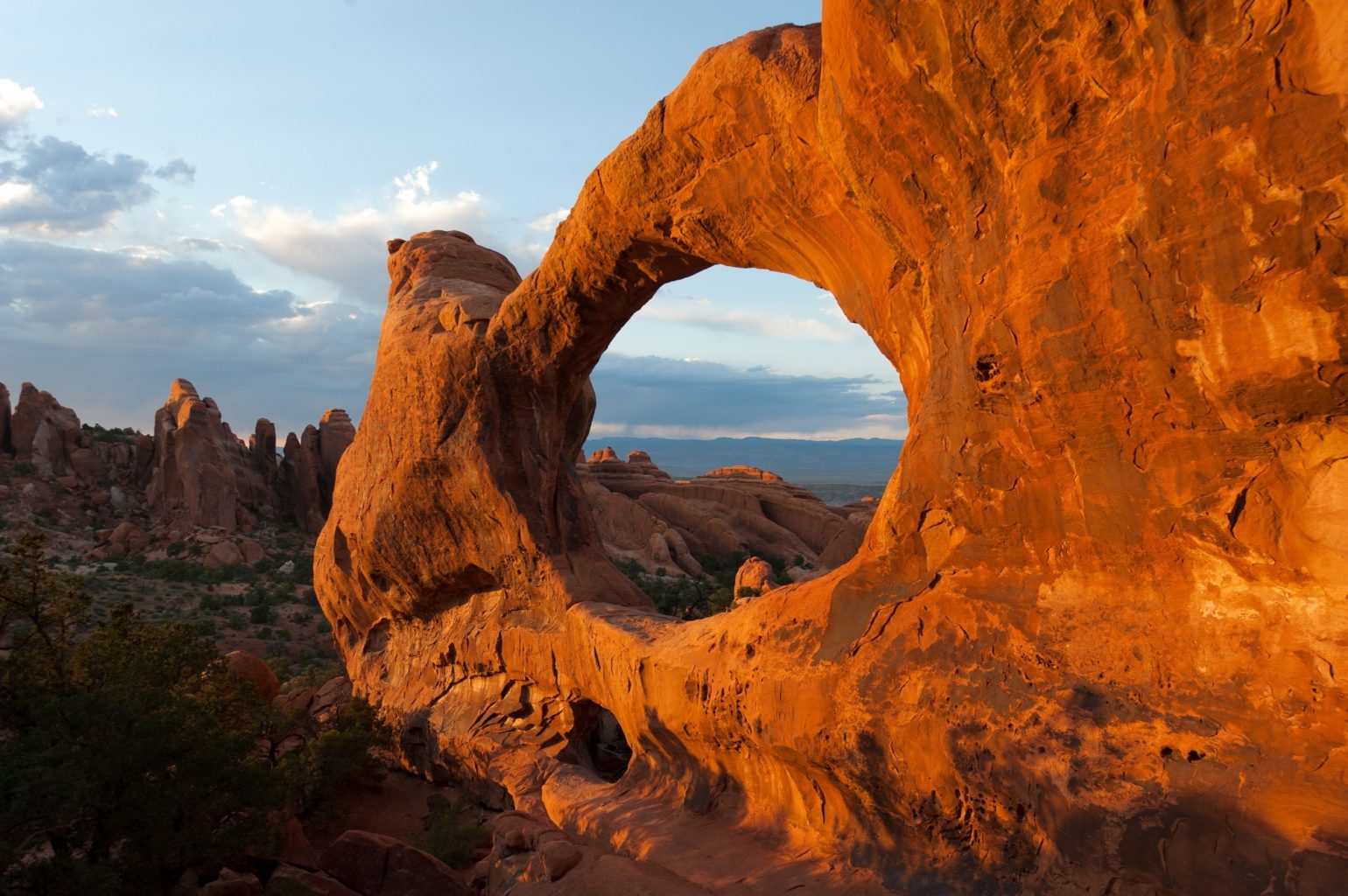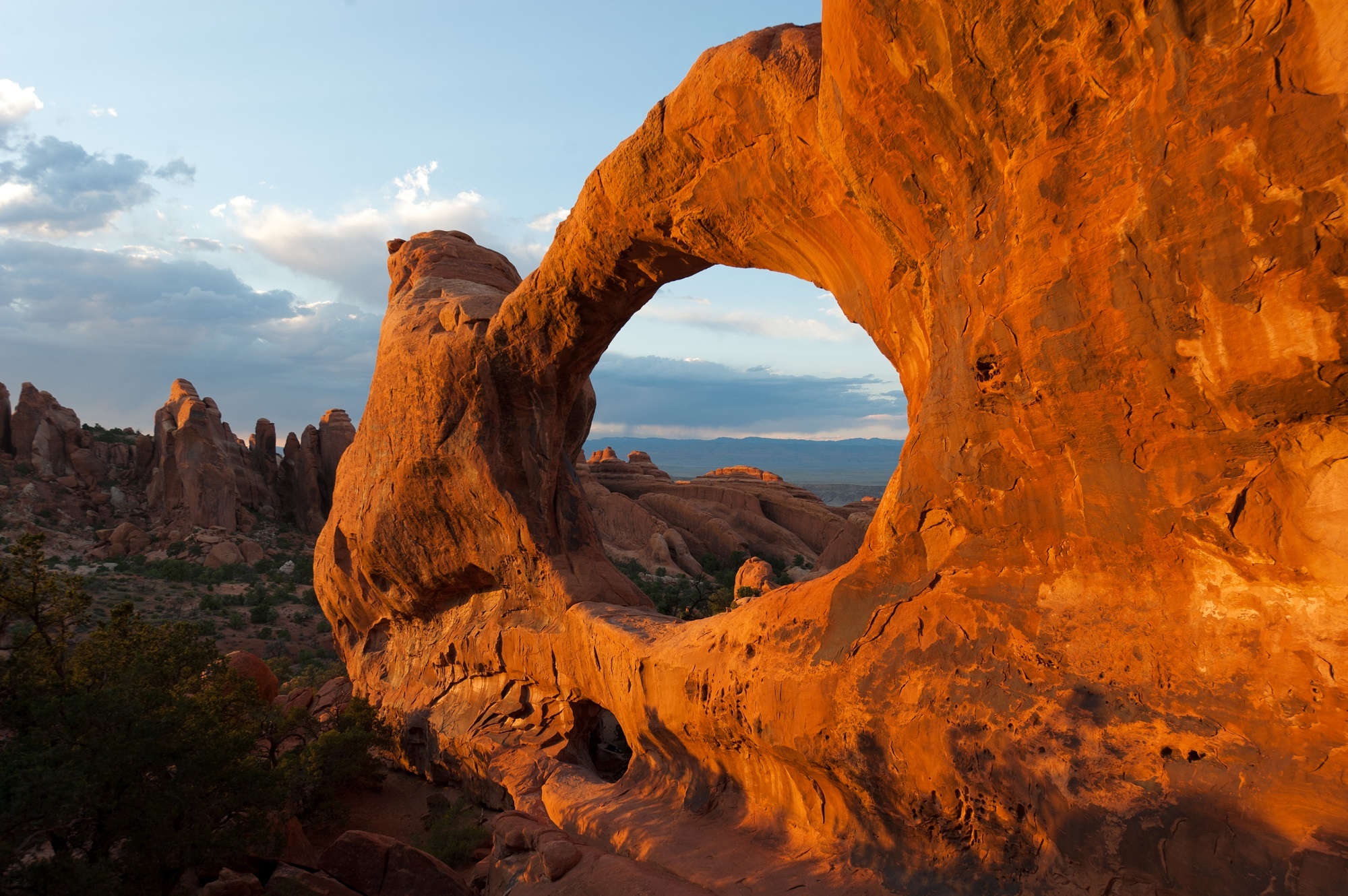 – Be sure to make an account on Recreation.gov in advance of the date tickets become available. 
– Ticket Reservations Become Available:
January 3 at 8 am MST: April reservations (April 3–30)

February 1 at 8 am MST: May reservations (May 1–31)

March 1 at 8 am MST: June reservations (June 1–30)

April 1 at 8 am MDT: July reservations (July 1–30)

May 1 at 8 am MDT: August reservations (August 1–31)

June 1 at 8 am MDT: September reservations (September 1–30)

July 1 at 8 am MDT: October reservations (October 1–3)
– If you miss out on snagging a reservation for Arches, there are a limited number of tickets the park releases at 6pm for the following day. So if you're in Moab between April and October and don't have a reservation to Arches, call or get on recreation.gov right at 6pm to make a reservation. You cannot get these tickets from the Arches entry station or the Visitor Center. 
---
If you can't get a ticket: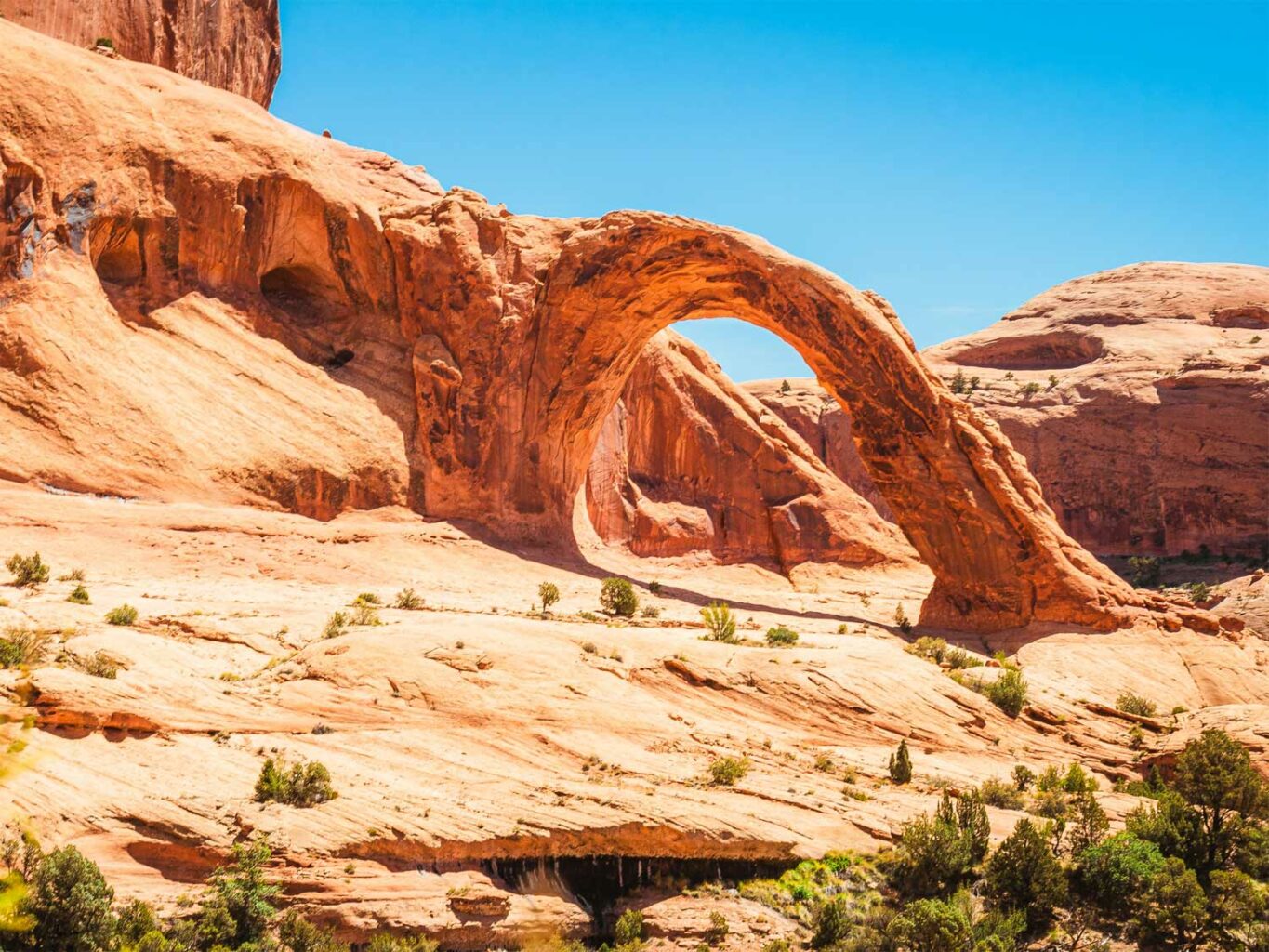 If you don't end up getting a reservation for Arches National Park, there's really no reason to be disappointed. Moab is surrounded by arches on state and BLM land. And honestly— the ones outside of the park are just as grand and will come with way more serenity for your enjoyment. Here's 3 things you can do besides waltzing around Arches National Park: 
#1 Check Out these Arches for Free! 
Check out the areas listed below where you can find multiple arches just around Moab. For more in depth info about a few of the arches listed below, check out this blog:
5 Incredible Arches You Won't Find in Arches National Park
POTASH ROAD
The turn off for Potash Road is at the north end of Moab and just down from Arches National Park. The is road follows the Colorado River and provides easy, immediate access to tons of trails and arches. This is also a great area for sunset extravaganzas, whether it's just a drive or amazing hikes. Just be mindful of the climbers right off the side of the road here!
KANE CREEK 
Kane Creek Boulevard follows the Colorado River for a bit just opposite of Potash Road. As the road departs from the river, it will turn to dirt and the canyon will climb into immediate grandiosity. Kane Creek has amazing trails for hiking and mountain biking, off-roading, along with huge arches and rare petroglyphs. You won't have to go far to see the arches of Kane Creek, which also means you won't need a 4×4 vehicle.
GEMINI TRAILS 
For visitors who brought their 4×4 vehicles and toys, Gemini Bridges is absolutely paradise for red rock adventures. The trails can get a bit scribbled out here, so consider bringing a map of the area. If you don't have an 4WD, high clearance vehicle, or you're in Moab for a short amount of time, consider taking a guided tour of Gemini Bridges.
Guided Jeep Tours of Gemini Bridges
#2 Explore Canyonlands National Park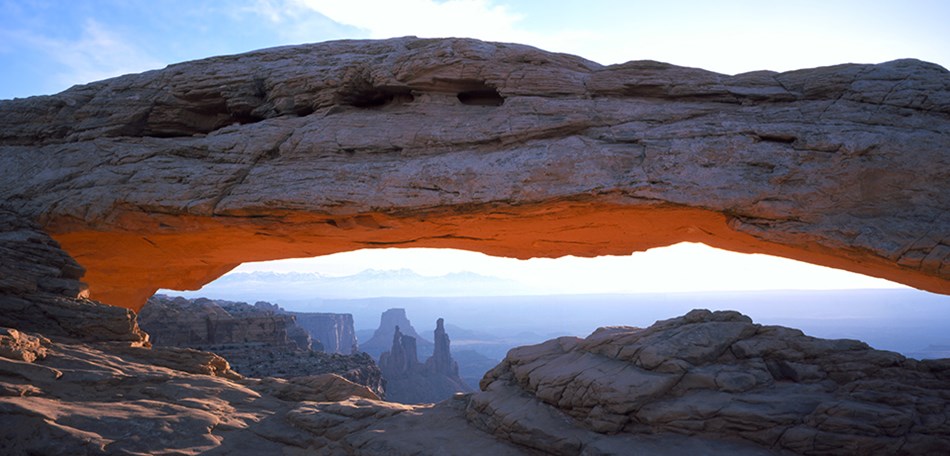 If you don't end up snagging a reservation from the Arches timed entry system, take that as a beautiful sign that you'll have more time to adventure in Canyonlands National Park. This is the largest National Park in Utah, and it's expansive scenery easily rivals the Grand Canyon. 
Canyonlands Travel Guide
For Day Trips: Go to the Island in the Sky District. There's arches, jaw dropping views, and great trails for frolicking. 
Visiting Moab for more than 2 days: Check out the Needle District. For those who may be disappointed about not getting a photo op with Delicate Arch like many a Moab visitor— Druid Arch in the Needles District is 3 times the size, and is probably one of the most unique and grandiose arches you'll ever see in your life. 
Visiting Moab for at least a week:  Escape to the Maze District. You can also raft through this incredibly remote area of Canyonlands, so, that's pretty darn cool too. If you're curious about Utah whitewater at its best, check trips through Cataract Canyon. 
Raft the Big Drops of Cataract Canyon
#3 Drive Willow Springs Road to Arches 
You can access Arches National Park from the off roading trail, Willow Springs Road. This trail 8 miles long for a round trip, and is out and back. You'll need 4WD drive, high clearance, and little bit of off roading experience to cruise this original route into Arches. The trail is spectacularly scenic, and it comes with optional detours to find the lesser known formations around Moab, like the Eye of the Whale arch.
More Reading 
An Essential Guide To Enjoying National Parks Responsibly
9 Things to Know Before Off Roading in Moab 
Get New Blog Posts in your Inbox