Why Take A Guided Jeep Tour In Moab – Top Three Reasons
By Kolben • October 27, 2020
Why Take A Guided Jeep Tour In Moab – Top Three Reasons
Thinking about a guided jeep tour in Moab? It's a very special moment when someone decides to go off-roading in Moab. They become one with the locals rolling out of town, cradled in shock-loving suspension for a day in an archaic wilderness. The canyons await, beaming with galleries adorned in rufous and geologic shenanigans. The question is, did they decide to go at it alone, or with an expert?
Moab Jeep Tours - Explore Moab On An Exciting Off-Road Adventure
Some people are really eager to be their own pilot, and that's pretty cool. It's also cool to let a professional do the driving. Then you can enjoy Mars on Earth without any effort and expedited fear. So if you're on the fence about renting or joining a local for the ride, check these reasons why going with a jeep tour guide in Moab might suit your desert cruise better.
Absolute horsepower breeds absolute concussions
Here's a really important thing to keep in mind when renting; Liberating the throttle on a vehicle that's yours for the day is certainly a delight, but are you prepared to pay for every new ding once you turn it in?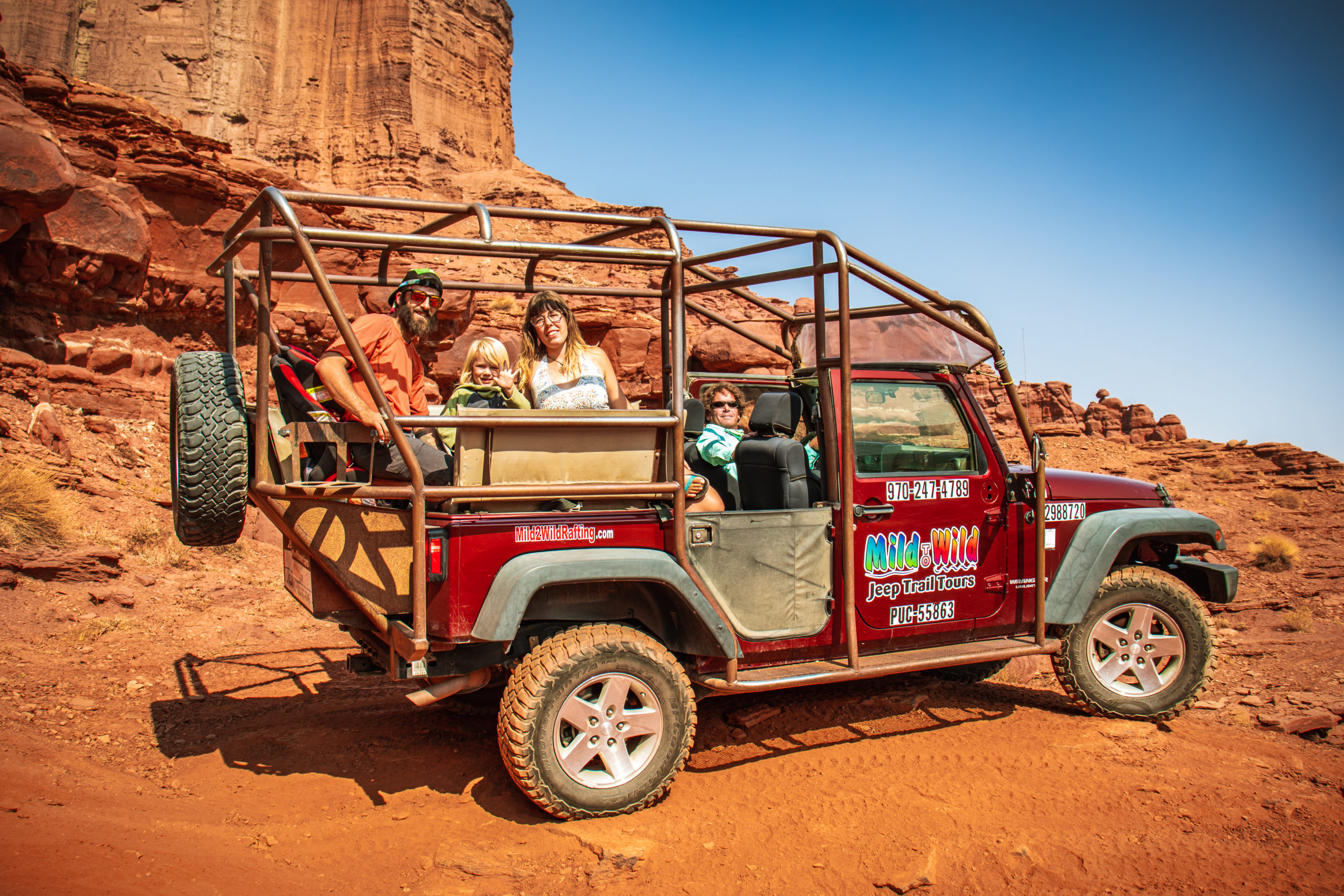 Rental companies in Moab have a classically straightforward damage policy— you break it, scratch it, or even look at it sideways, you buy it. It makes sense, but it also gets in the way of merrymaking your way across the slickrock. Now if a guide puts a beauty mark or two on the jeep, you'll be welcome to laugh without consequence.
It's also necessary to think about what it is you want out of your off-roading experience. Going with a jeep tour guide is more about the sites and less about the scares. So if that's not what you're looking for, and you and your insurance are comfortable with the literal learning curves of this terrain, then renting might be for you!
Guides won't Drive you off a Cliff
If your off-roading experience involves a few rutty dirt roads and, dare we say, LOOSE GRAVEL, head into the backcountry with a jeep tour guide. We're not saying you're a bad driver. It's okay if you are, just step away from the side-by-side with both hands up and we won't tell anybody.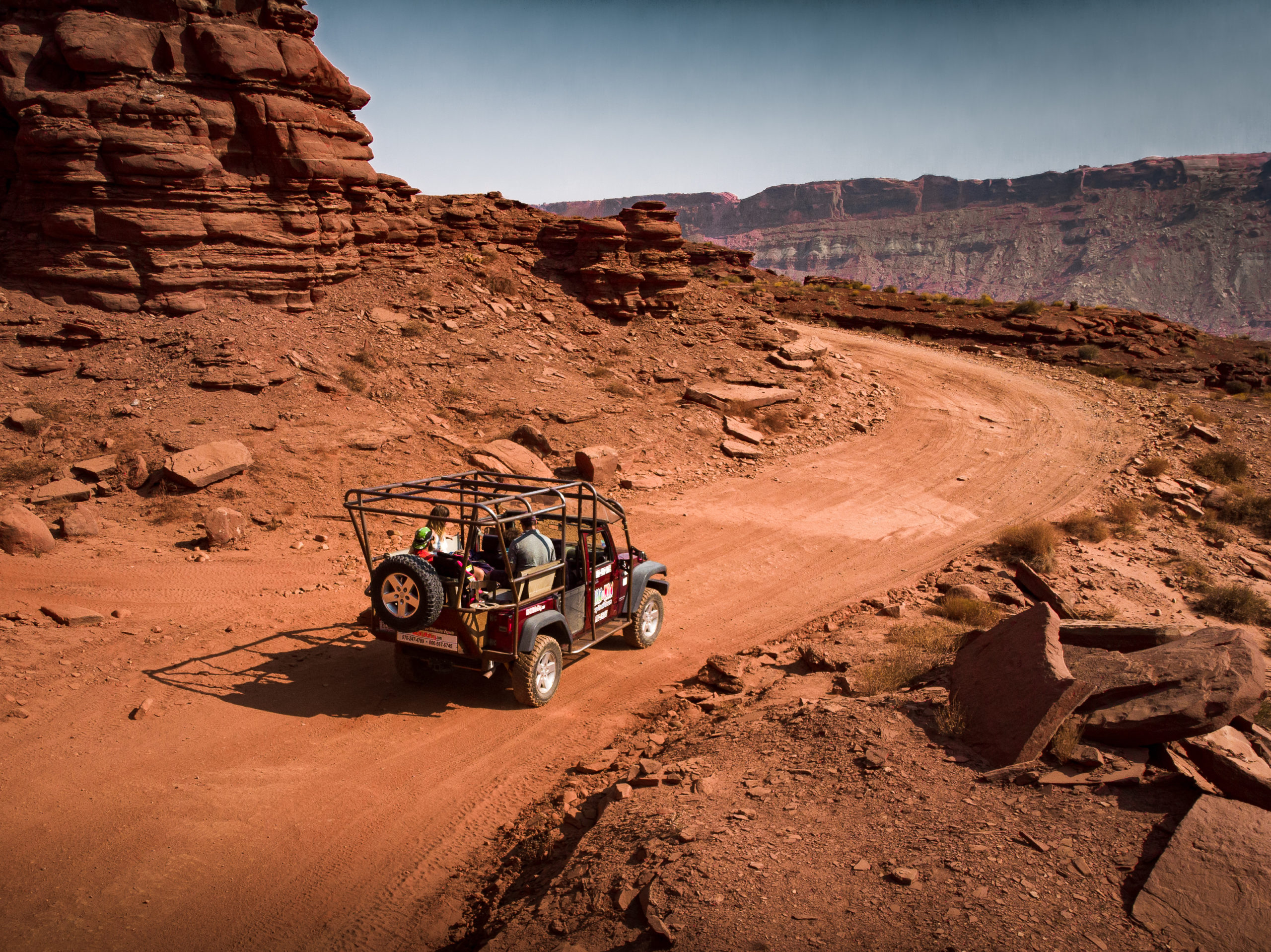 Imagine the violent embarrassment you'll endure mid-summer sault as your tires touch the void. And all because you thought, "that's not that steep." These rocks ain't your grandma's rocks unless hers can defy gravity and bully the bejesus out of traction control. Rollovers and accidents happen every day around Moab, even on widely popular trails like Poison Spider and Hell's Revenge. Wheelin' veterans consider it part of the entertainment, but if that's not your idea of fun in the sun, you should really consider joining a jeep tour guide in Moab.
Guides know where to go, how to get there the right way, and will keep you entertained in the meantime. Everyone involved will be thankful.
Guides Know Stuff
There are 1.8 million acres of public lands surrounding Moab. If you don't know squat about these canyons, it's probably wise to go with someone who does. When you rent, the experience is completely on your sweaty shoulders. So ask yourself, are you an expert map reader who prepared the routes in advance? If that's a no, just expect your bright-eyed passengers to turn on you quickly. And even you plan the day fabulously, how are you going to know what you're actually looking at?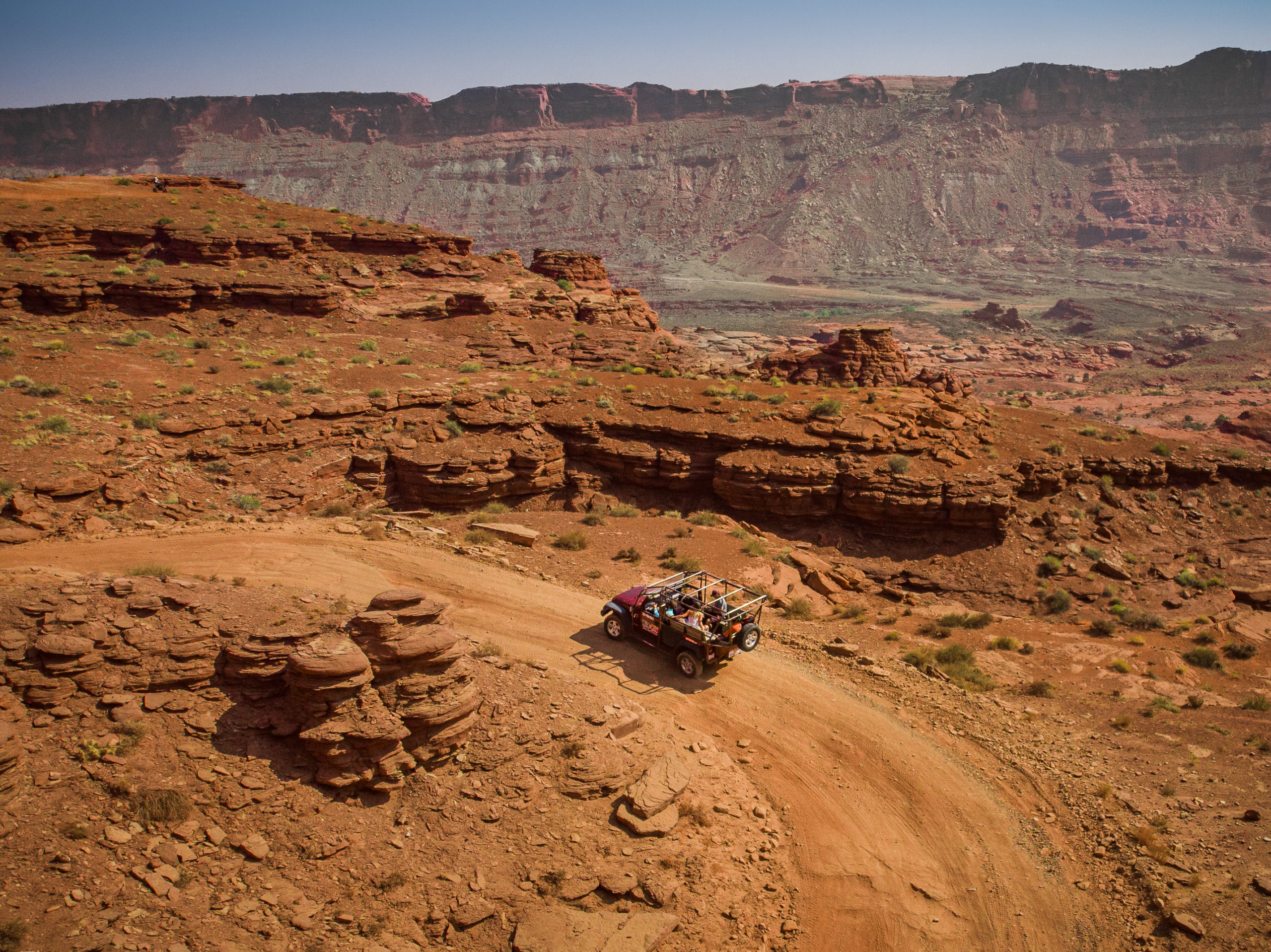 Jeep tour guides in Moab not only know of the best spots, but they also come with intriguing narrations well-worthy of a nod from Morgan Freeman. They can tell you how these crazy landscapes formed and about the demagogues who somehow survived here before air conditioning. So instead of rattling off a list of unanswered questions for the day, turn them over to your guide who will happily share their knowledge.
This vast desert is one of a kind, and it humbles even the most experienced outdoor professionals. If you're visiting Moab for the first time and you're not accustomed to this level of ruggedness, we highly recommend going with someone who understands what they're doing. Between making sure you brought enough water, going the right way, and having enough time to see what you want to, you'll probably enjoy yourself more with a jeep tour guide.
More Reading
Moab with Kids: Awesome Trails and Things to do in Moab with Children
Get New Blog Posts in your Inbox