8 Things to Do Within 3.5 Hours of Salt Lake City
By Kim Cassels • June 25, 2020
8 Things to Do Within 3.5 Hours of Salt Lake City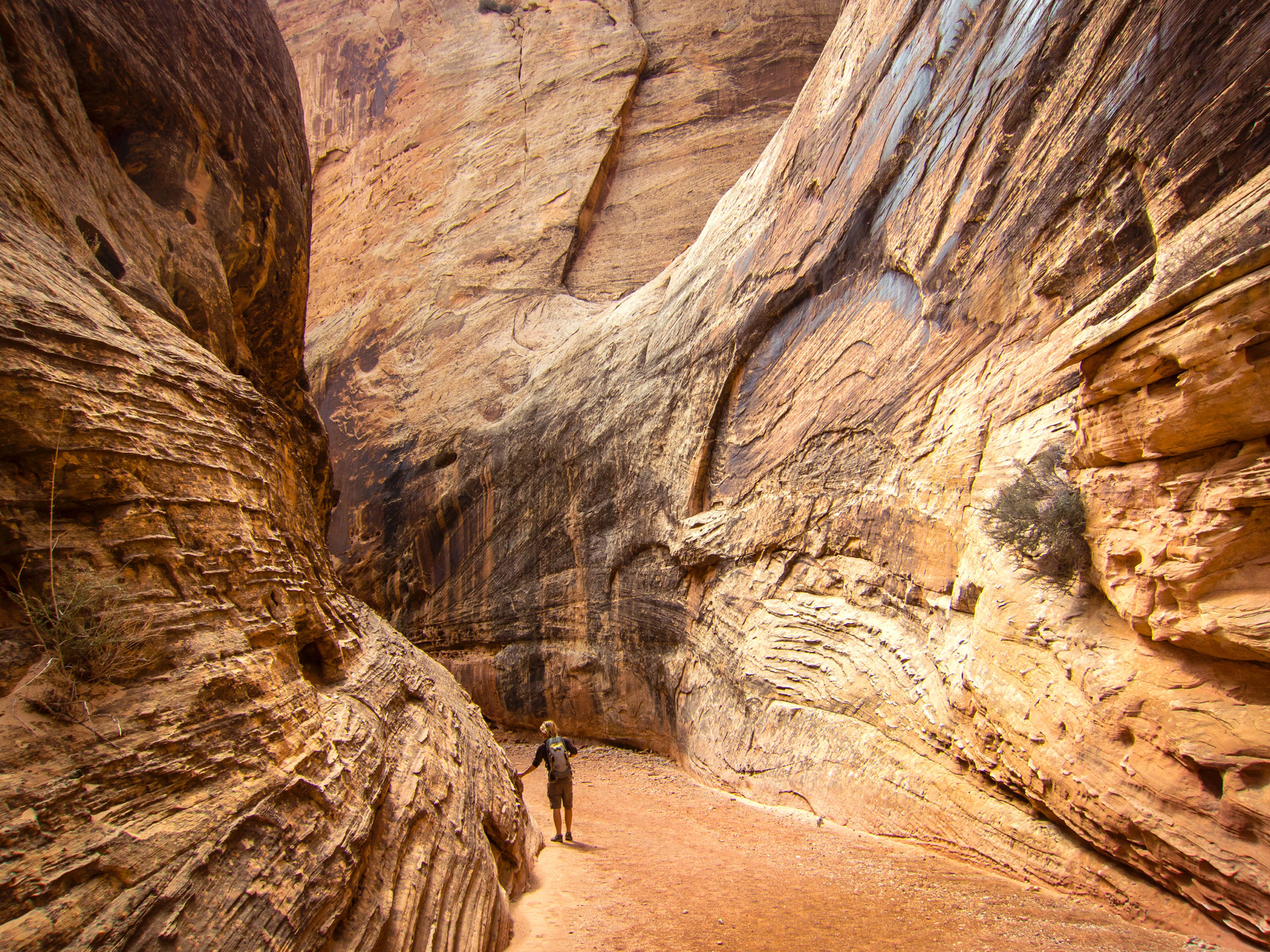 Discovering the Great Salt Lake in 1847 meant the end of an exhaustive flee from persecution for Latter-Day Saints, and a new ironic problem for the Northern Utes who had long already lived there. Both were nourished by the rare resources of this ancient valley nestled below even more archaic mountains. Without a doubt, the area's human and natural history at large is as fascinating as its beauty is undeniable. For those interested in exploring things to do from Salt Lake City, you won't have to travel far.  
Salt Lake is just the tip of the… hoodoo? When it comes to Utah. The state's looks, vibes, and potential for shenanigans are understandably varied in its tremendous landscape. Milkshakes are allowed to be an entire day of meals, aspens are as old as the first human migration out of Africa, sea monsters are still a contemporary concern, the ground is salt, and every turn can catapult you into an adventure. 
Check out this list of excursions  (that doesn't involve the obvious offerings of Moab) within a 3.5-hour drive from the Mormon Capital of the World.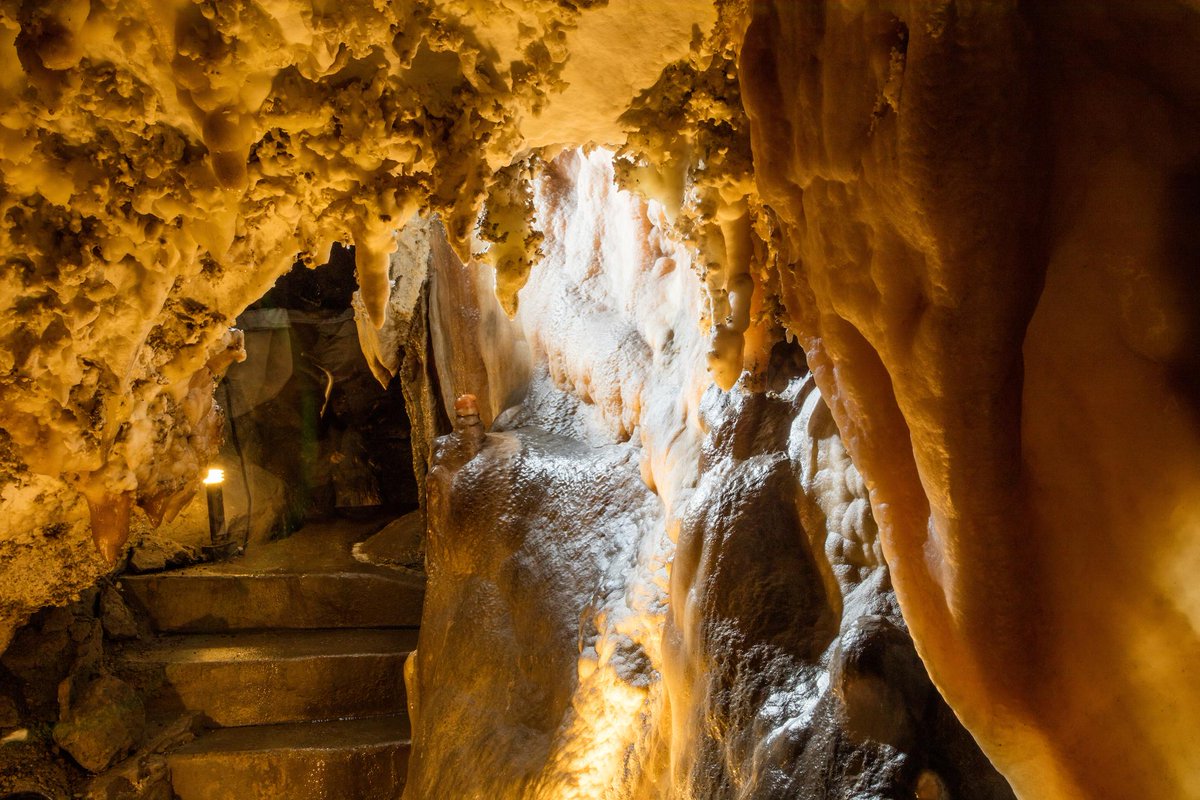 Various legends surround this pocket in the Wasatch Mountains' highest peak. Human sacrifice, tragic love, and an uptight god are the common themes of Mount Timp's mysticism. In its depths is unquestionable magic, where oh-so-delicate, twirling crystals poise in the darkness alongside draping ivory sculptures.
Preserving the rarity of these formations means hiking 1.5 miles to the cave's mouth and exploring it with a park guide. The trek and tour last around 3 hours altogether, and tickets should be purchased in advance. Feel more like spelunking? The park also offers an introduction to caving tour that lets you explore its more remote hallways.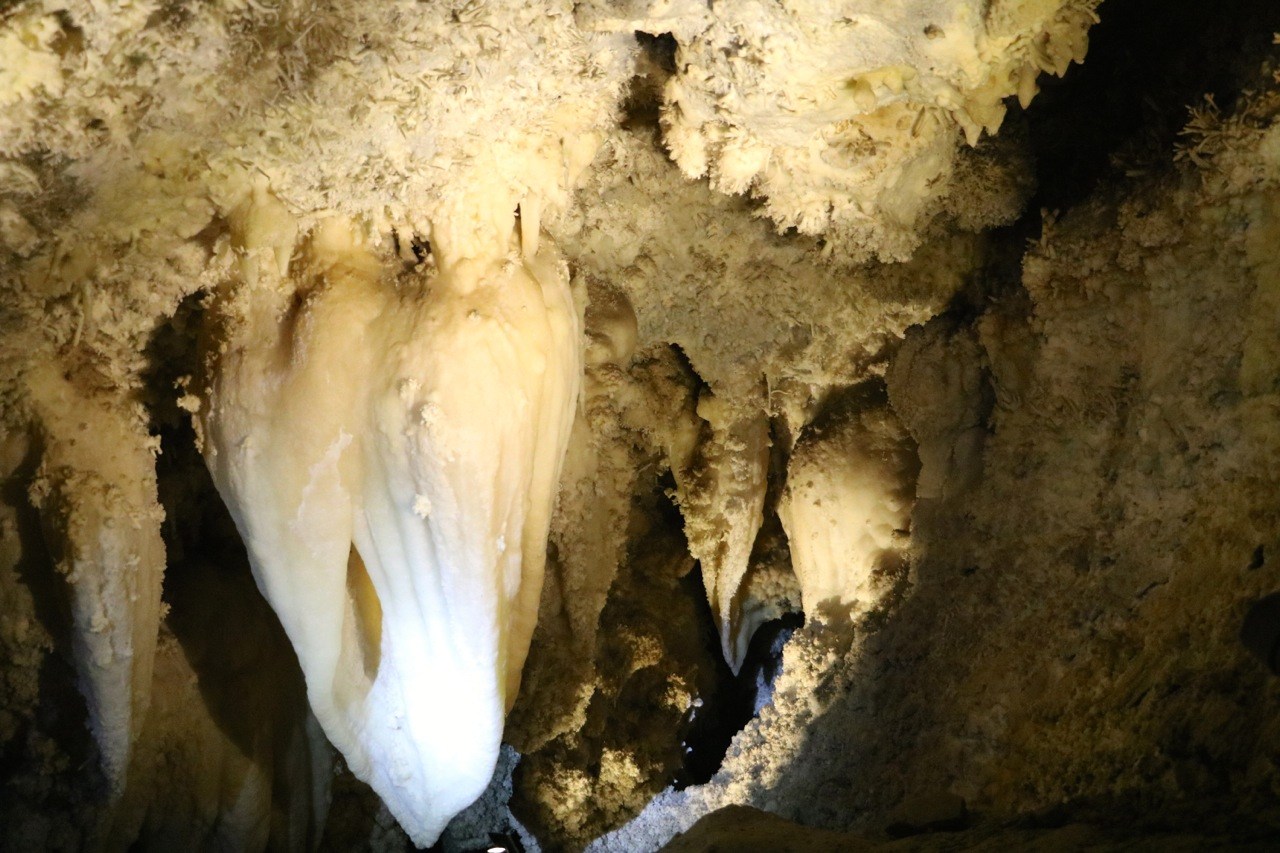 Once you've waltzed out of the basement of Timpanogos, move it on upon the Aspen Grove trail or climb the whole dang thing on Mt. Timpanogos's North trail. You don't have to stop there if you head out to N American Fork Canyon Rd you're in for some of the state's best alpine. 
Midway – 1 Hour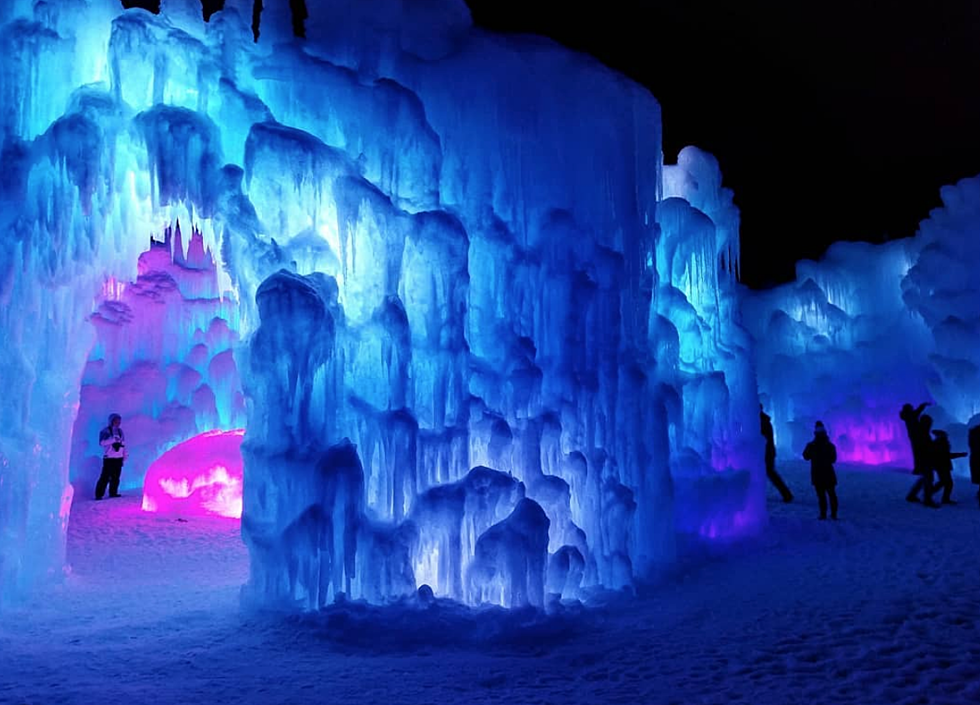 If you're looking for things to do from Salt Lake City in a mountain town that's a little more down to Earth than Park City, head over to Midway. For winter visitors, don't you dare miss the labyrinths in Ice Castle and righteous tubing at the Olympic venue of Soldier Hollow. While tubing is in fact not classified as a world-class sport— yet, watch out curlers— cross country skiers came here to show off in 2002. 
Another unique attribute to this charming small town is a massive underground hot spring known as the Homestead Crater. You won't have to cannonball into the cave's mouth as the property owners have conveniently constructed a tunnel to the warm waters. If you'd like something more hardcore, perhaps partake in some wave running or jet surfing on Deer Creek Reservoir.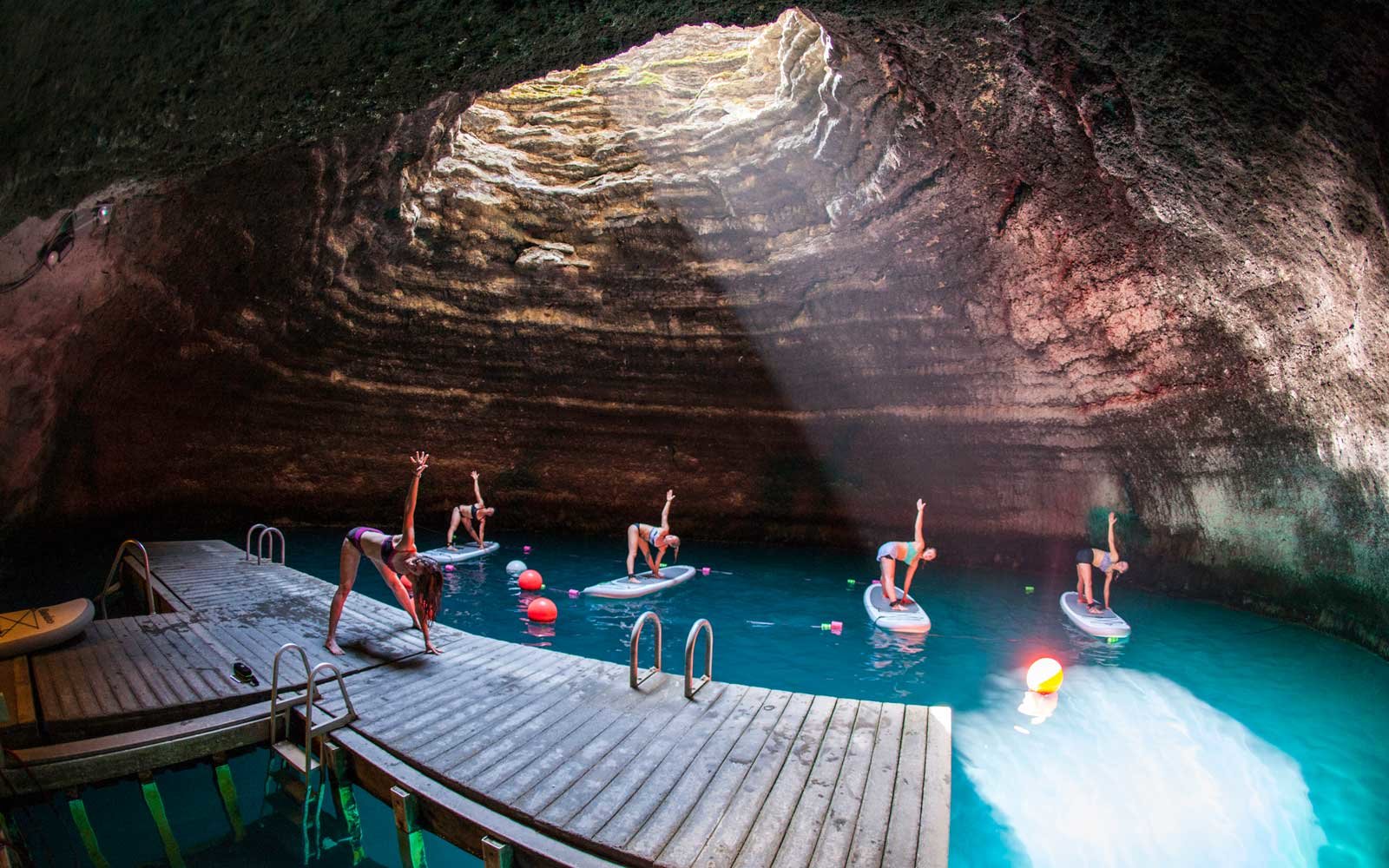 The Victorian cuteness here delivers on unique shops and excellent eateries. An artisan cheese farm, gourmet cookies, a vintage book store, and a barn full of trinkets will keep you busy for an afternoon. To catch one of Utah's largest, wholesome festivals, Midway hosts Swiss Days over Labor Day weekend. Not into people as much as the serenity of the Wasatch Range? Don't miss Cascade Springs while you're out there. 
Bonneville Salt Flats – 1.5 Hours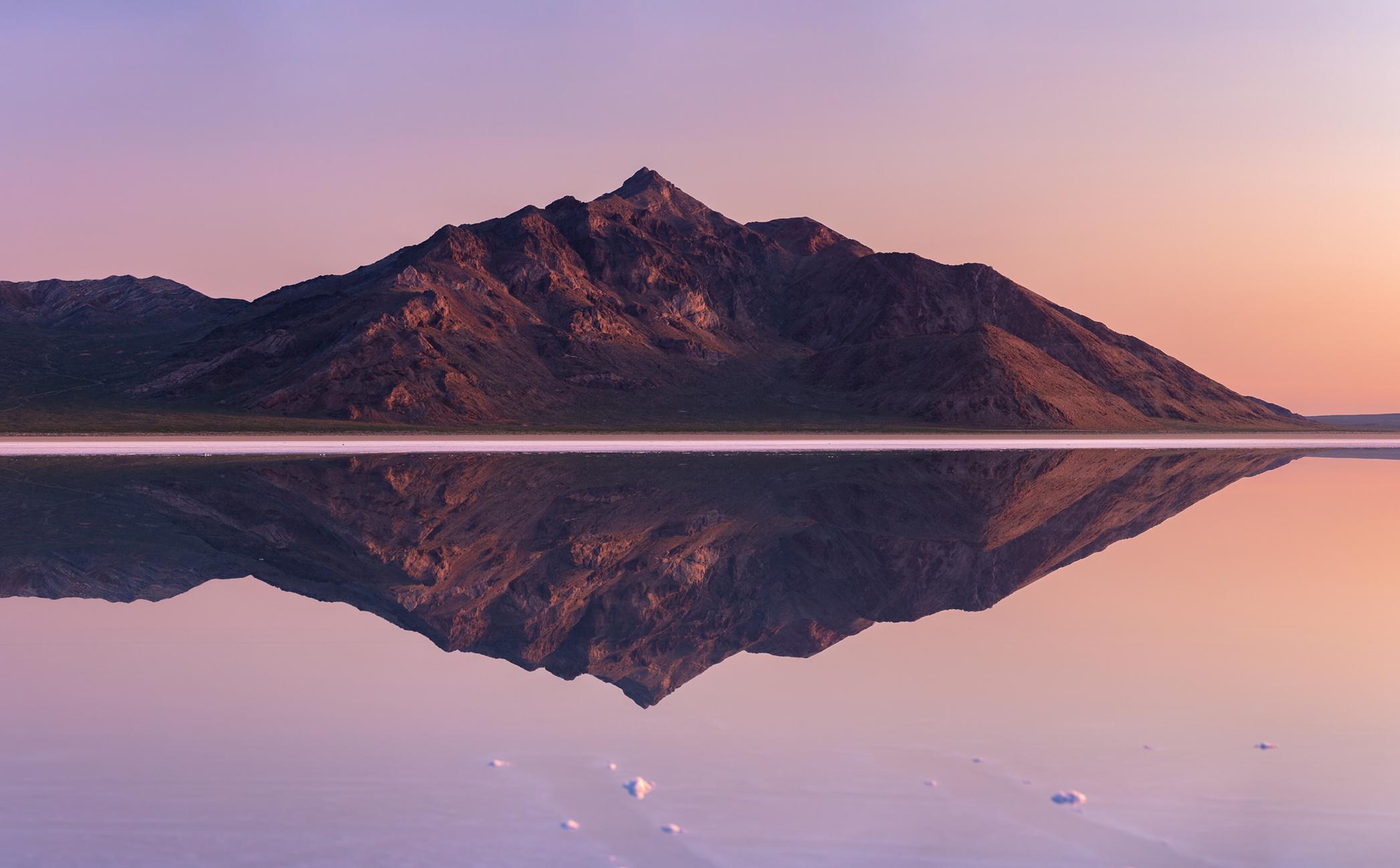 This sprawl of white is ideal for capturing the unique, serene offerings of Utah's ancient seabeds. Come summer when the brine's dried, speed demons gather at Bonneville's International Speedway for the sensation of gliding on glass. Land rockets here have cruised up to 630 mph— a record that was set in 1970.   
There is no camping available on the Salt Flats, but free spots can be found 20 minutes away along Leppy Pass road. Bring your camera, bikes, toys with big engines, and enough time to catch the sunset over this reflective landscape.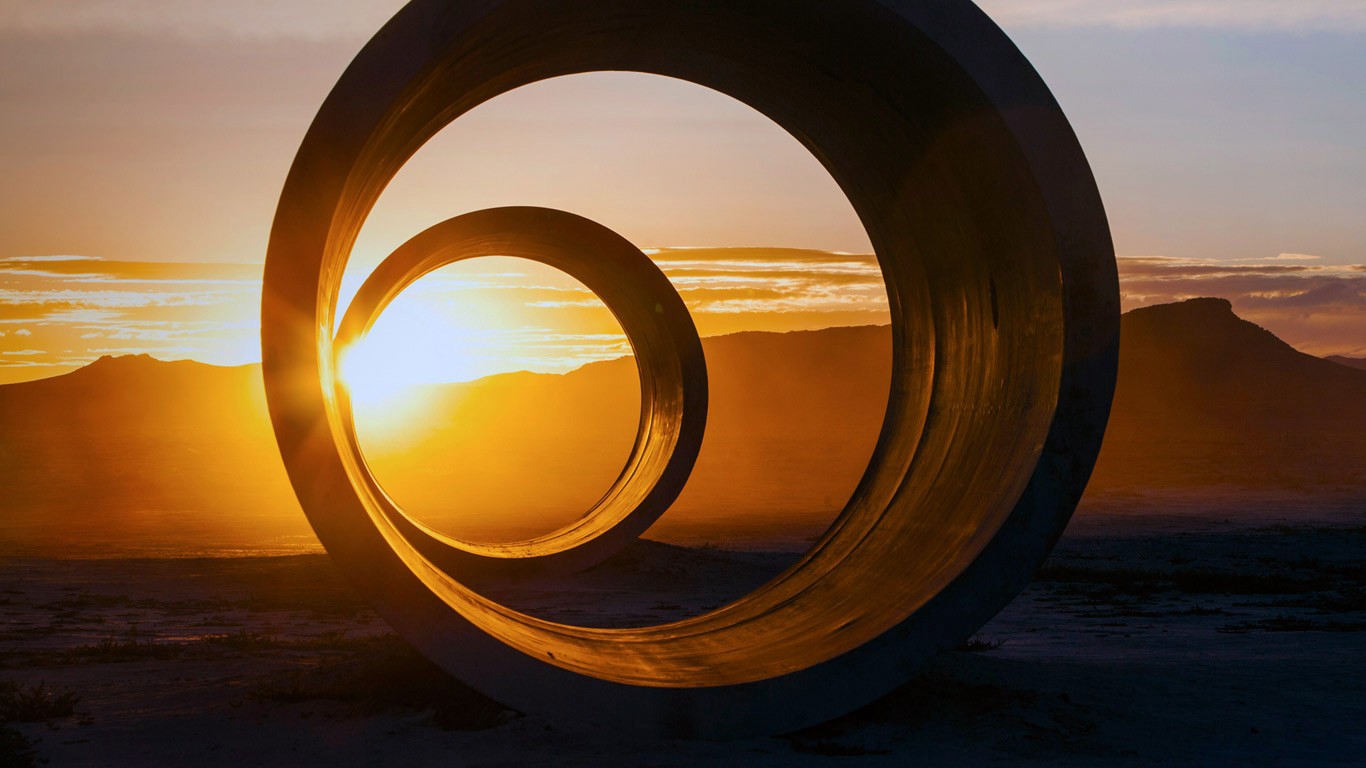 Wendover is just west of the Salt Flats, and honestly, it's a weird little town. The nearby art installations like Metaphor: The Tree of Utah and the Sun Tunnels are certainly interesting. If your appreciation of art more so lies between the epileptic exhibitions of slot machines and kelly green battlegrounds, the Peppermill Casino is a fine place to culture thyself.  
Antelope Island – Less than 2 Hours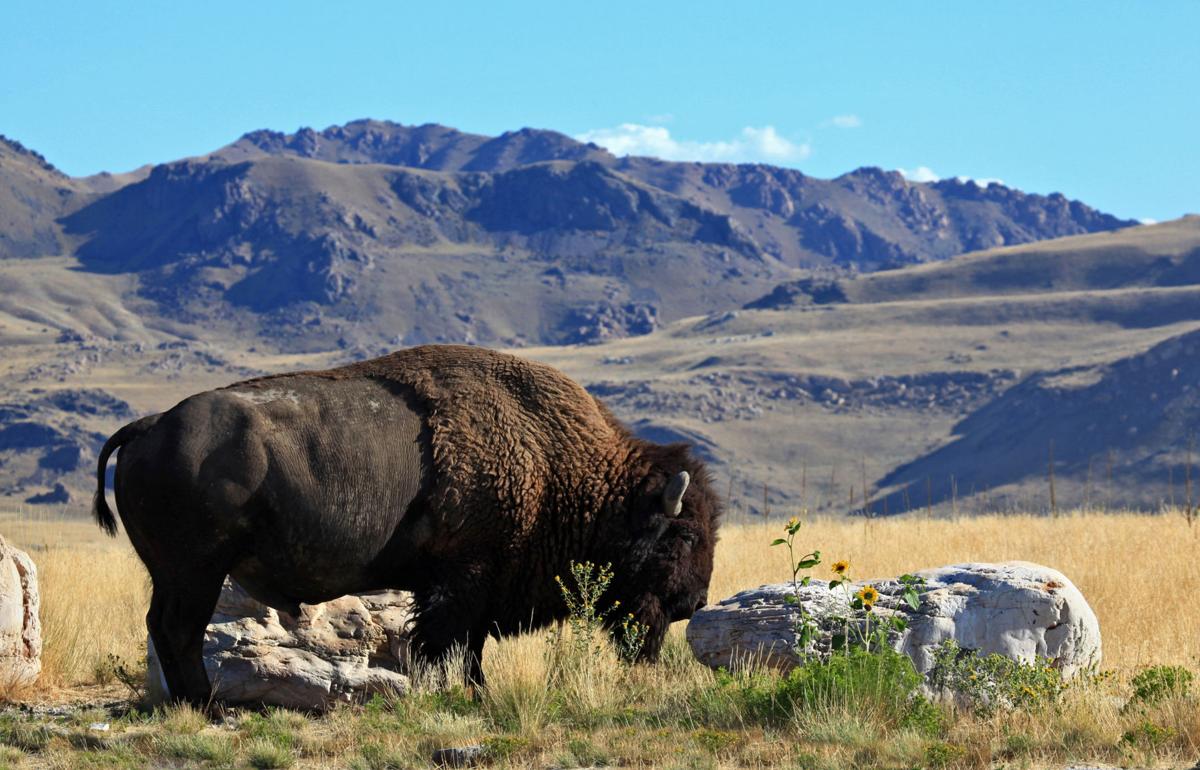 Surrounded by the world's second saltiest lake in a body larger than Delaware, you might think this island wouldn't welcome much wildlife. But brawny brine shrimp and flies beckon more than 250 species of birds to "America's Dead Sea " while 40 freshwater springs quench pronghorn sheep (a species who survived the last ice age) and bison herds from 19th-century ranches.  
This area is all about the scenery on and off the island. So get into it with hikes, bike rides, camping, horseback riding, floats in the saline, and photographing a crystal clear cosmos in this Dark Sky Park.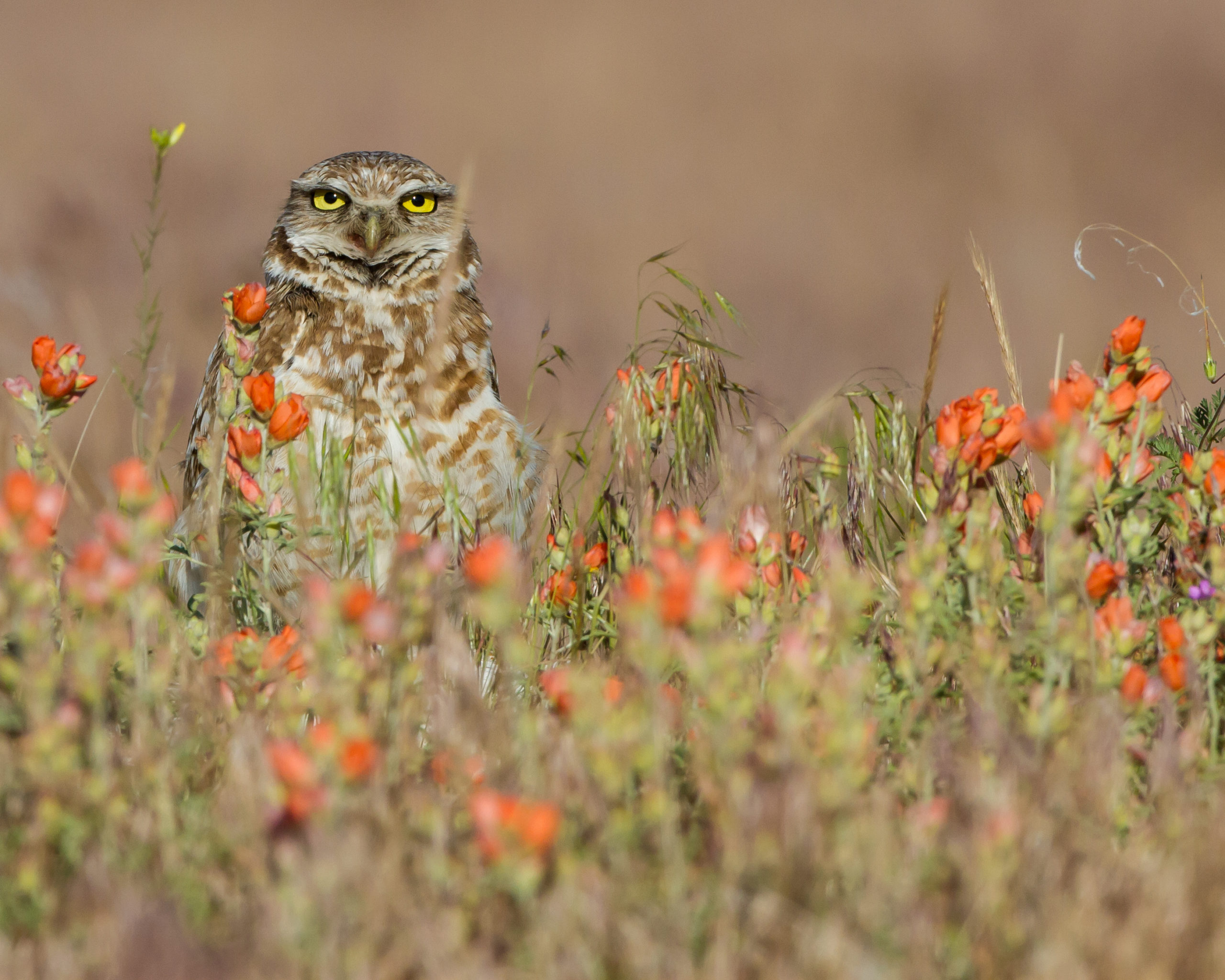 For a day hike or ride, don't miss the Elephant Head trail for tear-jerking views (from the beauty, not the spice— hopefully), walks on a white beach, and plenty of opportunities to ogle the fauna. Also, listen for hoots, screeches, and hisses as the park hosts five species of owls. The very adorable Burrow owl in particular can be found along dirt roads and on the edges of parking lots. 
Fishlake National Forest – 2 Hours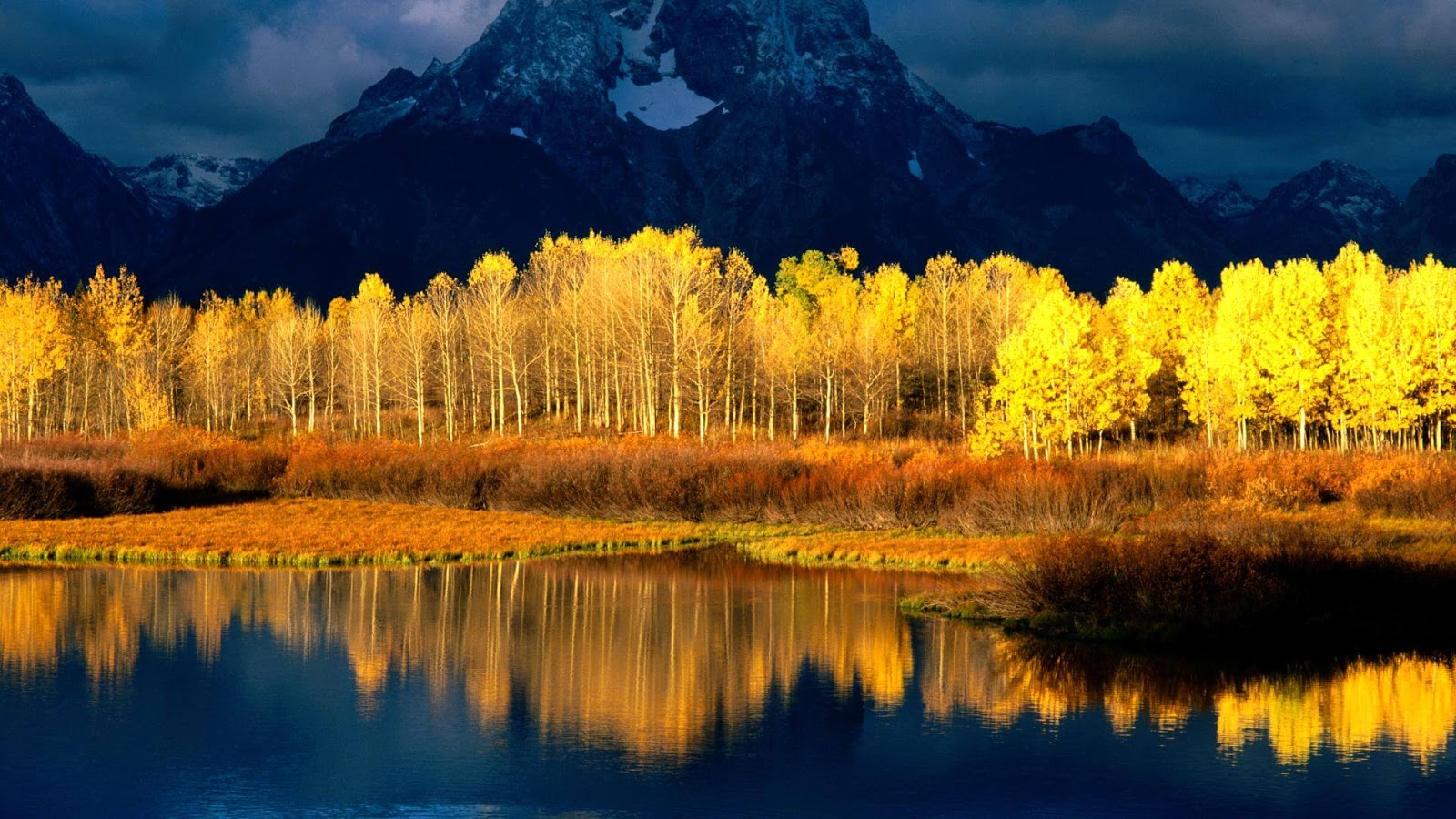 Home to the oldest and largest organism on Earth, aka Pando the Trembling Giant. This army of aspen clones are continuously getting sprung off an 80,000-year-old root system. Beyond the glitter of this elder grove are 1.4 million acres of remotely divine alpine. 
There's not much of a cap on what to do in Fishlake. For awesome hiking trails, don't miss the Bullion trail system. Mountain bikers, get your fat tires on Indian Creek. Hunters, get your game on in these areas. ATVs, you're going to be happy pretty much anywhere you mosey. And for those still curious about the lake, you can motor and even scuba dive.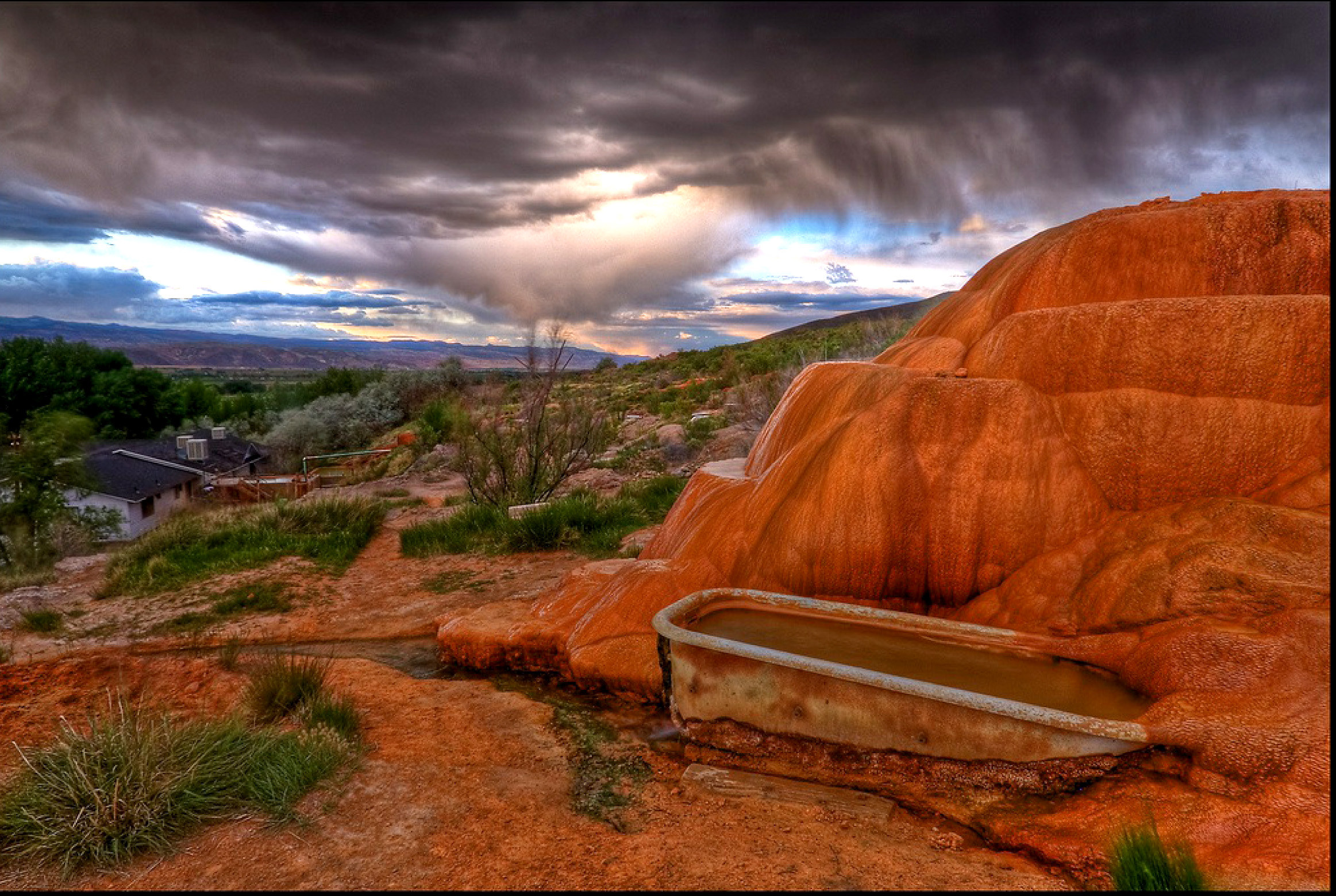 Think you deserve a little more relaxation after your outdoor extravaganzas? Hit the tubs at Mystic Hot Springs just outside the National Forest in Monroe. Porcelain clawfeet are nestled right into the sources while nearby pools steam with trickling cascades. If you find trouble leaving this 60's style commune, a fleet of homey school buses and cozy campsites will make your departure all the more difficult. 
Garden City – 2.5 Hours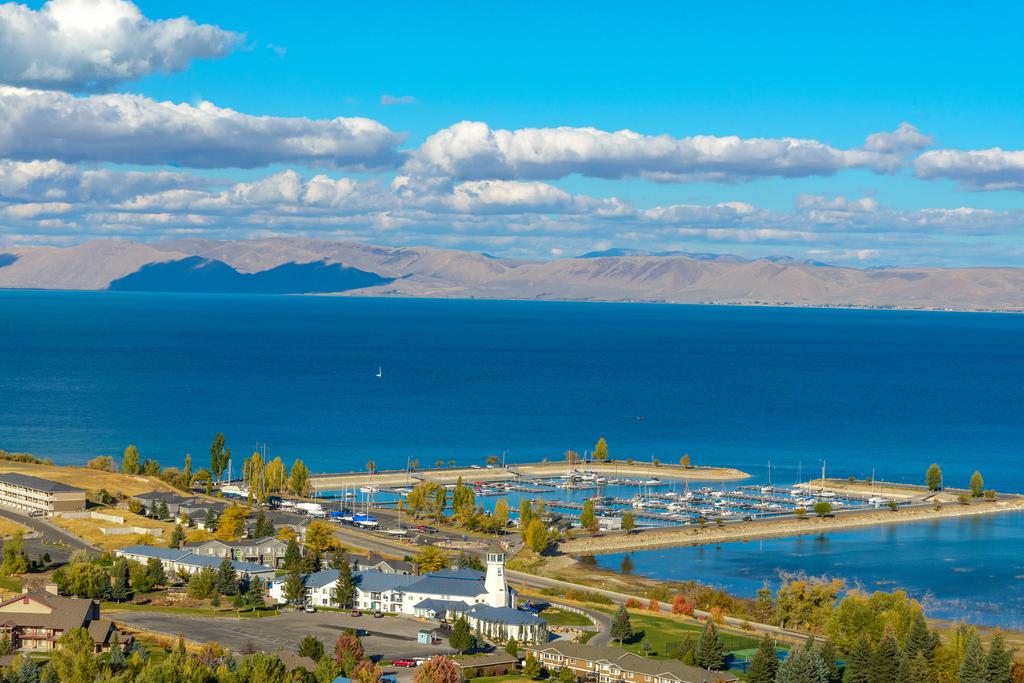 For a beach-front civilization, Garden City borders a 250,000-year-old body known as Bear Lake. These Caribbean-colored fresh waters come with plenty of recreation opportunities along with an impressively old legend. Multiple accounts from Native tribes and 19th-century settlers have claimed the lake is home to more than just some innocent trout, but loch-ness-like beasts whose main hobbies include scaring and swallowing fishermen. Sail and swim at your own risk folks. 
Aside from the exciting prospect of monsters residing in the 200-foot depths of this lake, the culture here is all about easy livin'. Two golf courses, plenty of lodges, great restaurants, and a nostalgic dance hall make Garden City a loveable getaway. In between aquatic escapades, bring or rent bikes to ride around the lake and up to Logan Canyon.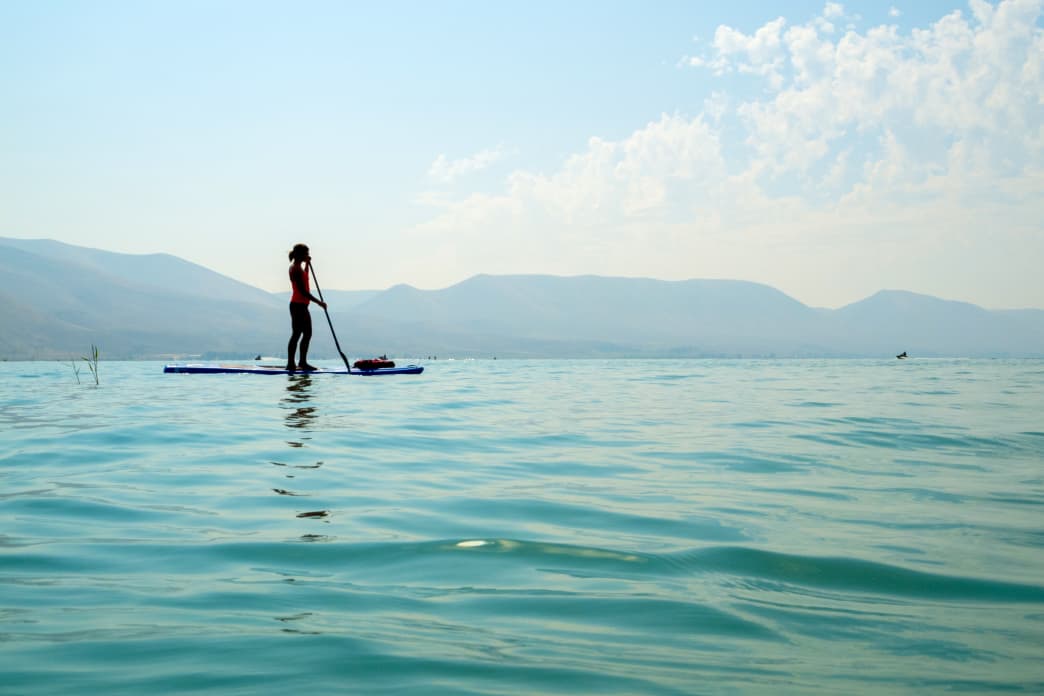 If you're still wondering what puts the garden in Garden City, it's raspberries. Well, there are actually other crops too, but those ones don't get their own festival. Even if you're not here in early August when Bear Lake Raspberry Days takes place, you can find them in farm stands and milkshakes all over Utah.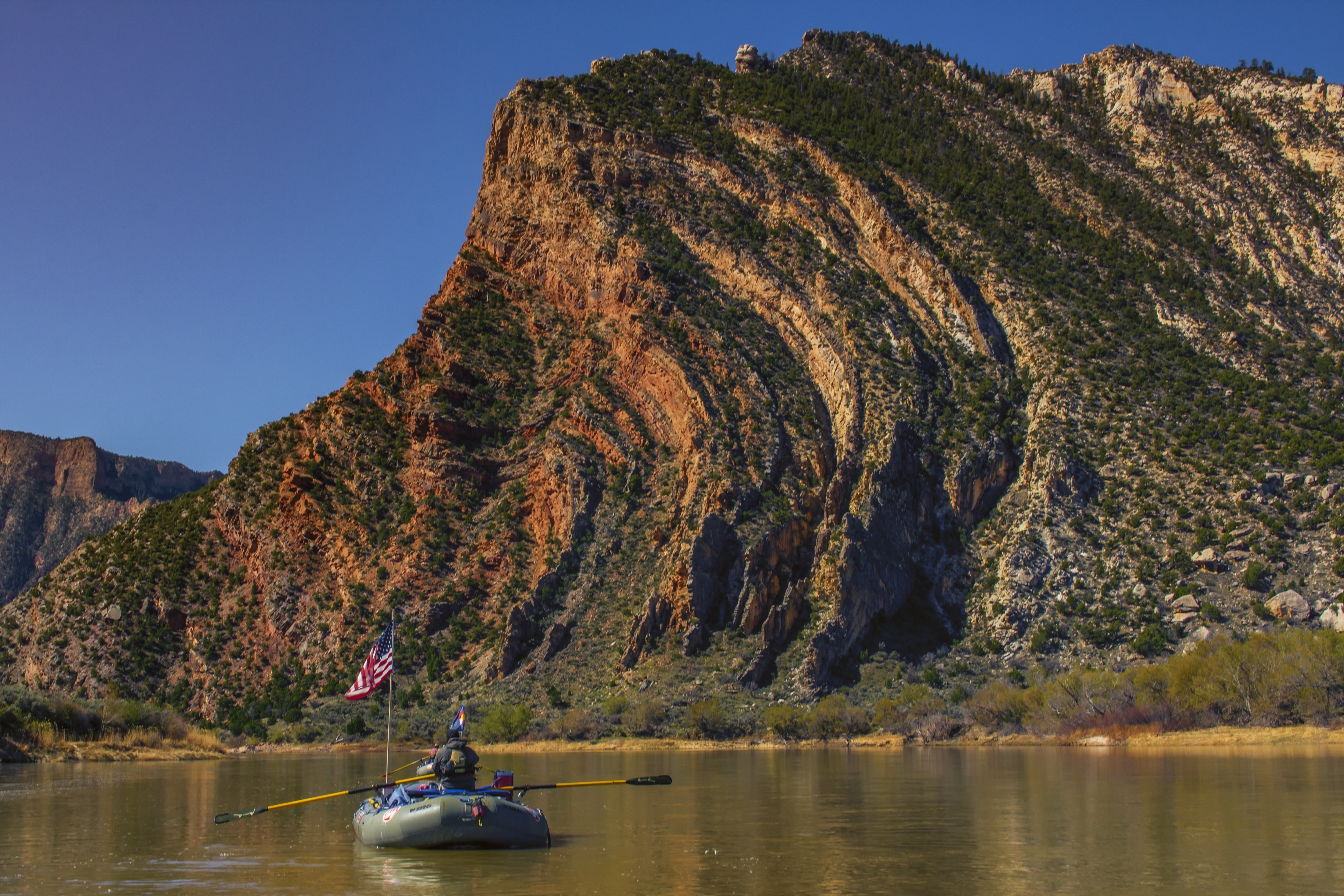 The Green and Yampa River have exposed eons of Earth's chapters, starting with billion-year-old "gates" at the entrance of Lodore Canyon. The monument's diverse geology has kept rock experts in a constant tussle over it's possible formations. Meanwhile, archaeologists have smugly uncovered the park's claim to fame with countless discoveries of Jurassic has-beens since 1909.  
Rafting through Dinosaur is considered an essential experience. The park is accessible from various fabulous hikes, but doing so only reveals a fraction of what's waiting in these ravines. The quarry is another very worthwhile stop to round out the trip as it displays a slab of 1,500 touchable dinosaur bones. For some desert-canyon-jungle action, head to Jones Hole for fishin', campin', and petroglyph lookin'.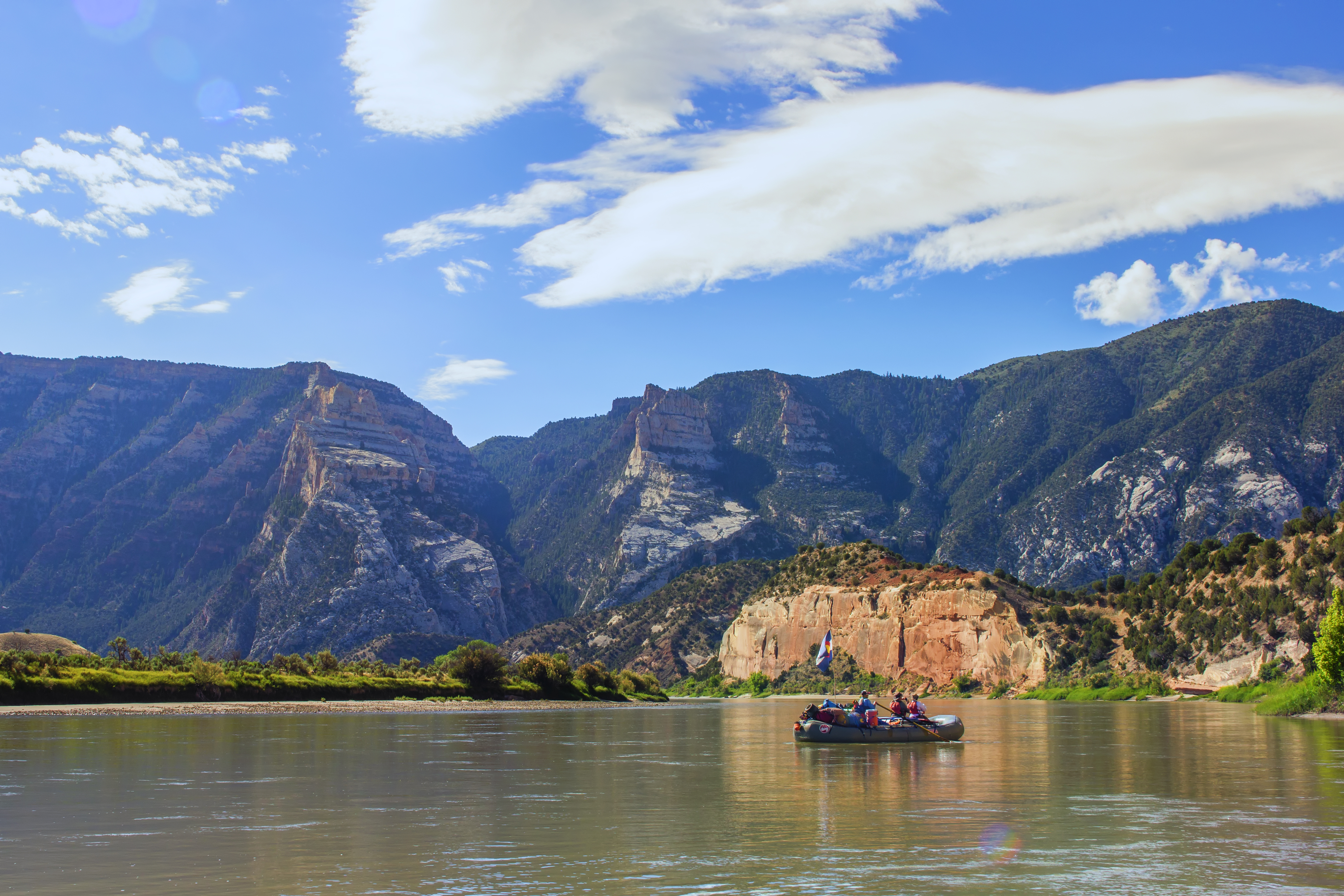 If you decide not to heed the advice of rafting through Dinosaur, you can camp in the monument at Echo Park or DeerLodge Park. Echo Park is a total babe for its beauty, geology, and history. The latter is managed by mosquitos and mostly used as the put-in for Yampa trips. Just keep in mind that both will make you watch rafters have lots of fun without you.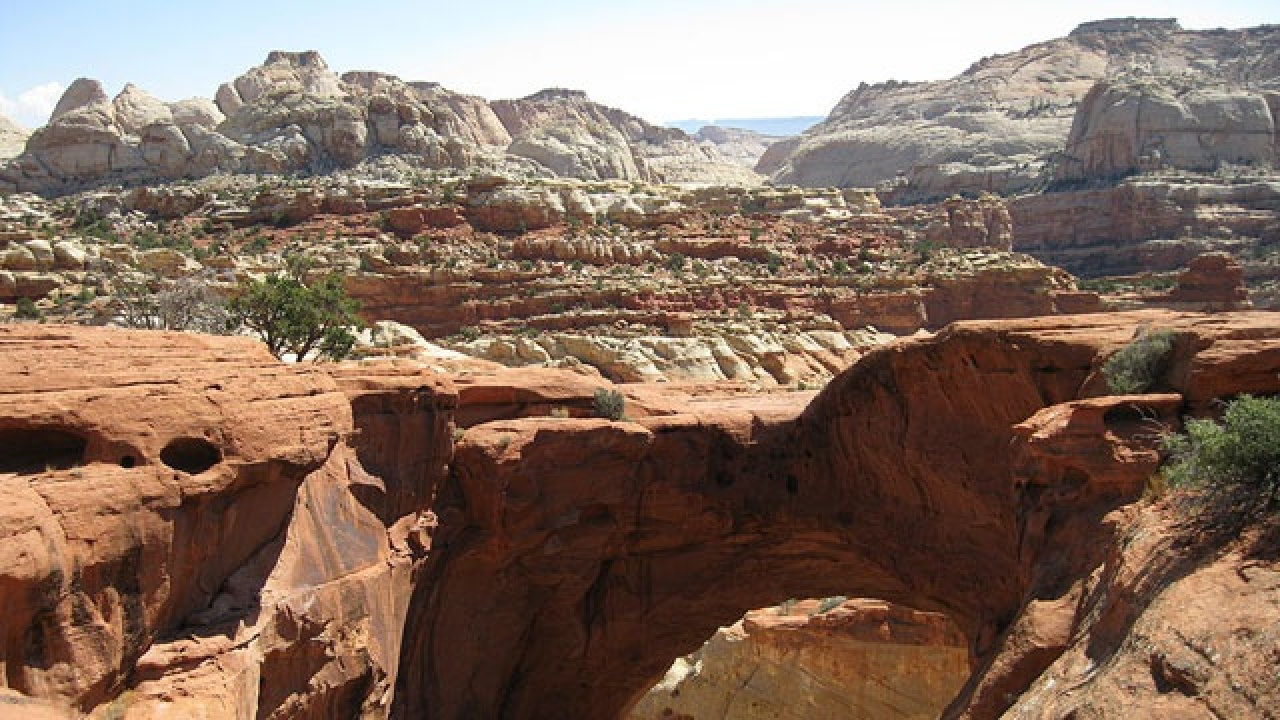 Where big old rocks go to a party, Capitol Reef is a circus stuck in time from the Laramide Orogeny. Back when a tectonic plate made its move on North America, it scooched under the crust as if in a desperate go for that last slice of pie. This "shallow" slide under the continent created the Rocky Mountains and plenty of other colossal formations, like the astounding, white-striped Waterpocket Fold in Capitol Reef.  
The Capitol (named after a dome-shaped monolith that reminded Mormon pioneers of the Capitol Building in D.C.) is decorated with slick slot canyons, buxom arches, multicolored monoliths, and geologic juxtapositions unfounded in any other National Park. How you decide to explore this wilderness is up to you, as hiking and biking trails are aplenty, rock climbing and canyoneering is custom, and scenic drives are rough and ready.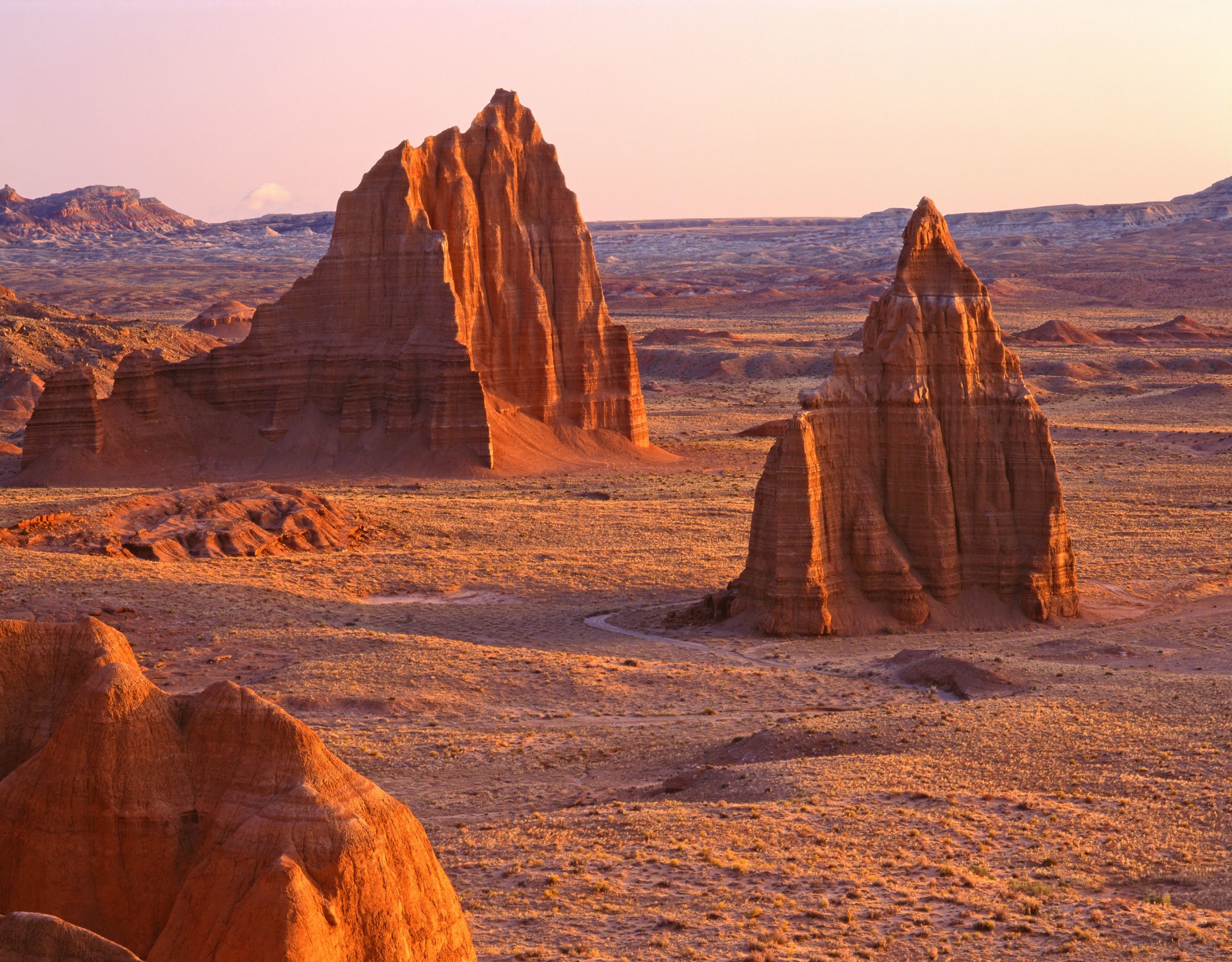 There would be complete devastation if you failed to grab a meal from Stan's Burger Shack just half an hour from Capitol Reef. This sanctuary in Hanksville eases Lake Powellers and Cataract Canyon river rats back into civilization with homemade onions rings and thick shakes. If you're feeling doubtful about the quality, rest assured it's been open since 1984 and comes attached to a Chevron. 
Experiencing Utah is all about exploration ice cream in hand. Whether that means venturing into Earth's cellars, fixating through binoculars in search of a hooter, or lounging on a sunshined bow for a few days straight, you're bound to find an adventure here that's right up your ravine. Your next extravaganza for things to do from Salt Lake City is only a mini-road trip away.  
More Reading 
Guide to Getting off the Beaten Path in Moab
The Ultimate Utah and Colorado Road Trip: Unrivaled Western Wanderlust
Get New Blog Posts in your Inbox