How to Book the Trails and Rails Package
By Kim Cassels • March 13, 2023
How to Book the Trails and Rails Package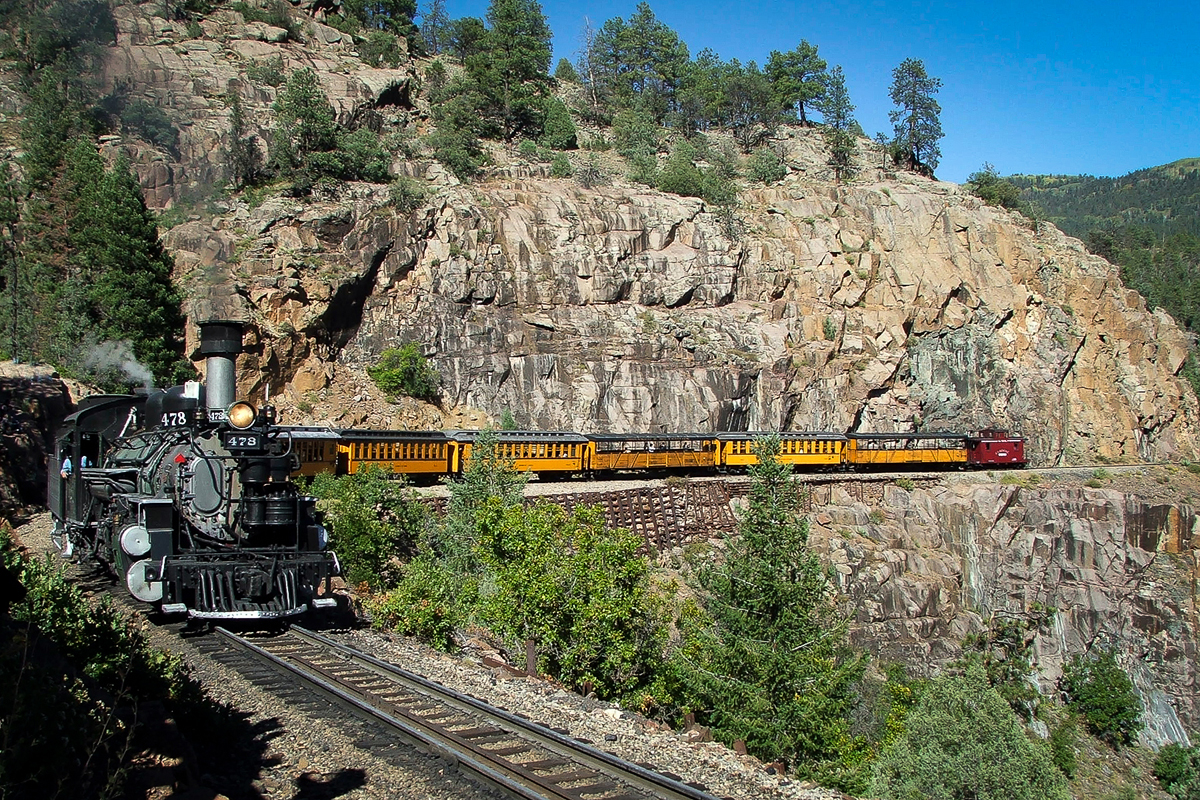 If you're looking for a jaw dropping, gobsmacking, dare we say downright stupefyingly scenic day in the San Juan Mountains, Trails and Rails is the topnotch way to see the tiptop sites between Durango and Silverton. 
The Trails and Rails package combines a cliff-hugging cruise from Durango and Silverton, followed by a Silverton Jeep tour, and a ride back to Durango on the historic narrow gauge railroad. Each part of the trip will reveal new views of Colorado's most dramatic mountains, all from the comfort of a shuttle, Jeep and box car.   
The first half of the trip (shuttle and Jeep tour) is hosted by Mild to Wild, while the train ride is hosted by the Durango Train, naturally! So this tour is booked in two parts. To book Trails and Rails, follow these instructions below!
You can also use just the visual step-by-step booking instructions for the Durango Train here! 
#1. Book Your Durango Train Ticket 
Go to DurangoTrain.com and Select "Book Now" at the top of the page.
We recommend booking your train ticket first to ensure that the dates you want are available. Our Shuttle/Jeep Tour isn't as likely to fill up the way the train does, especially during spring and summer. 
If you prefer to go straight to the page you'll need to start booking your ticket, Click Here to Skip to Step 4.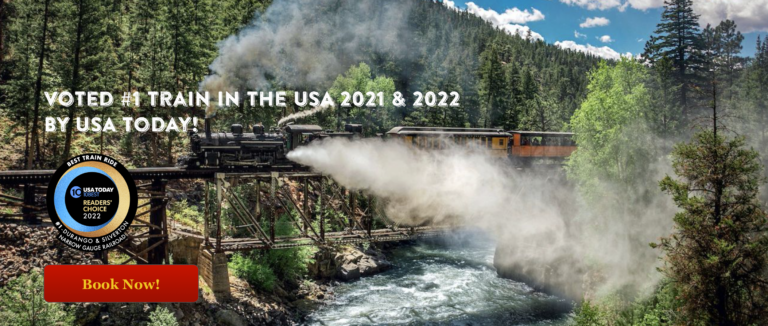 #2. Select the "Durango-Silverton Steam" option
The reason for choosing the steam version over the diesel is because the steam train tends to leave later in the afternoon (usually by an hour). This leaves you more time to enjoy Silverton's charm!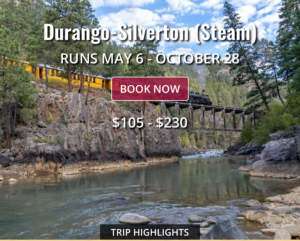 #3. Select "Silverton to Durango One-Way" option 
Be sure you have this part right! Although Silverton isn't a terrible town to find yourself stranded in, you'll probably feel some fomo from not getting to see the Animas River Canyon's evening glow. 

#4 – #6. Fill out all the right details!
Select the number of passengers 

Select the date (Again, be sure to get this right! Double check the date you booked with Mild to Wild)

Select what class of car you want to ride in. We personally love the open air gondola! 
#7. Choose the latest departure time. 
There should only be one option, which is usually 2:45 PM. The Train's departures can vary throughout the season, so if you don't see this time, just be sure that it's well after 1PM, since that's when your Jeep tour will get back. And you'll want time for lunch and shopping around Silverton! 
#8. Select Your Seats (Choose the bottom row) 
Little industry secret here— The bottom row of the train is the side that will be facing out to the Animas River Canyon on your ride back to Durango. If you choose the top row, you'll be looking around the folks who have the front row seat to the views. 

#9. Pay for Parking 
Unless you're staying within walking distance of the Durango Train Station, we highly recommend paying for parking in advance. Space is limited here and tends to fill up quickly with reservations. Don't run the risk of delaying your trip if you have to end up looking for parking! Your shuttle driver will only wait 15 minutes before having to depart for Silverton. 
#10. Book the Shuttle and Jeep Tour with Mild to Wild
Visit our Trails and Rails Trip Page to book the Shuttle and Jeep tour portion of your trip. Remember, this booking DOES NOT include your train back to Durango. 
The morning shuttle departs from the Durango Train parking lot (where you'll leave your car), and takes about an hour to get into Silverton. Once in town, you'll take off into the mountains for a few hours before returning back for some time to eat and shop around before your train back to Durango.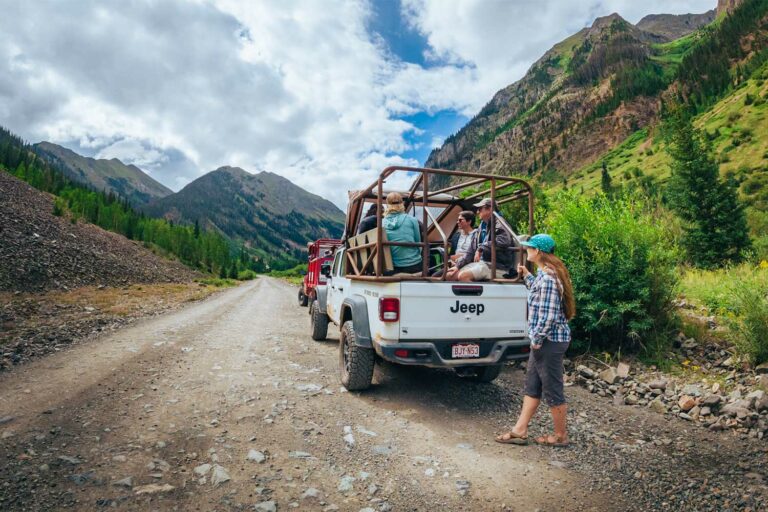 And that's it! While this 10 step list may seem like a lot, the whole process takes less than 15 minutes. Of course, if you need help ensuring that you've lined up your shuttle and Jeep tour correctly with your train ticket, don't hesitate to reach out! During the busy season, our LiveChat at the bottom right corner of our site is the easiest way to get fast assistance. 
We look forward to seeing you in the San Juan Mountains. Happy trails and rails! 
More Reading
The Explosive Geology of the San Juan Mountains
How the Silver Boom Made Southwest Colorado and Its Wild Mining Towns
Get New Blog Posts in your Inbox