Yampa River Rafting 5 Day Trip
Dinosaur National Monument
About This Trip
The Yampa River section of Dinosaur National Monument is one of the most rare stretches of wilderness left in the Colorado Plateau. A five day trip on the Yampa River is the best way to explore the alluring side canyons and archaeological sites between its thrilling whitewater runs. 
With 72 miles to cover, this trip allows for a more relaxed pace with usually 3 days spent in the Yampa River canyon, and 2 on the Green River section. Each day brings a new exciting rapid section, scenic side hike, and opportunity to explore gems around your campsite. 
The most notable off-river sites on this trip include Signature Cave, Harding Hole overlook, Mantle's Cave, Echo Park, and Jones Hole trail. The length of these trips usually allows you to check most of these excursions off the list, while still having enough time to enjoy a longer evening in camp. 
A Yampa River trip proves to be undeniably memorable and favorite among the river community, with seldom seen scenery, exceptional camping, amazing meals, stunning night skies, and ever-changing whitewater waiting to be discovered. It's just about everything you could want and then some for a wilderness river trip out West.
Yampa River 5-day trips start at $1299.

Season

Class of Rapids

Meet Time

Return
Boat Options
Standard Raft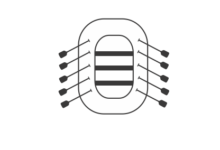 Our rafts will range from 18 – 33 feet depending on water flows during the time of the trip. Inflatable Kayaks brought along for use at appropriate water levels.
Payment & Cancellations
Payment Options
1/2 down, 1/2 charged 60 days prior to trip.
1/3 down with remaining balance charged in thirds by 60 days prior.
Call for other arrangements!
Free Courtesy Hold
We don't want you to miss out on this trip so we'll hold your spots, payment-free, for 24hrs while you make your final arrangements & prepare for payment.
Fees
In addition to the listed trip cost, we collect an additional 9% for River and Land Access Fees (ie. Forest Service, BLM, City, Private Land Use).
Cancellation Policy
60+ days: Receive a refund less $200 per person unrecoverable fees.
45+ days: Reschedule for another trip/date, or receive Mild to Wild gift certificate less $200 per person.
Less than 45 days, unfortunately there will be no refund.
RoamRight Travel Insurance is recommended to help cover unforeseen circumstances, such as cancelled flights, sickness or medical evacuations.
Guests needing to be evacuated from the canyon will be charged a minimum of $1,000 per person.
Map + Facts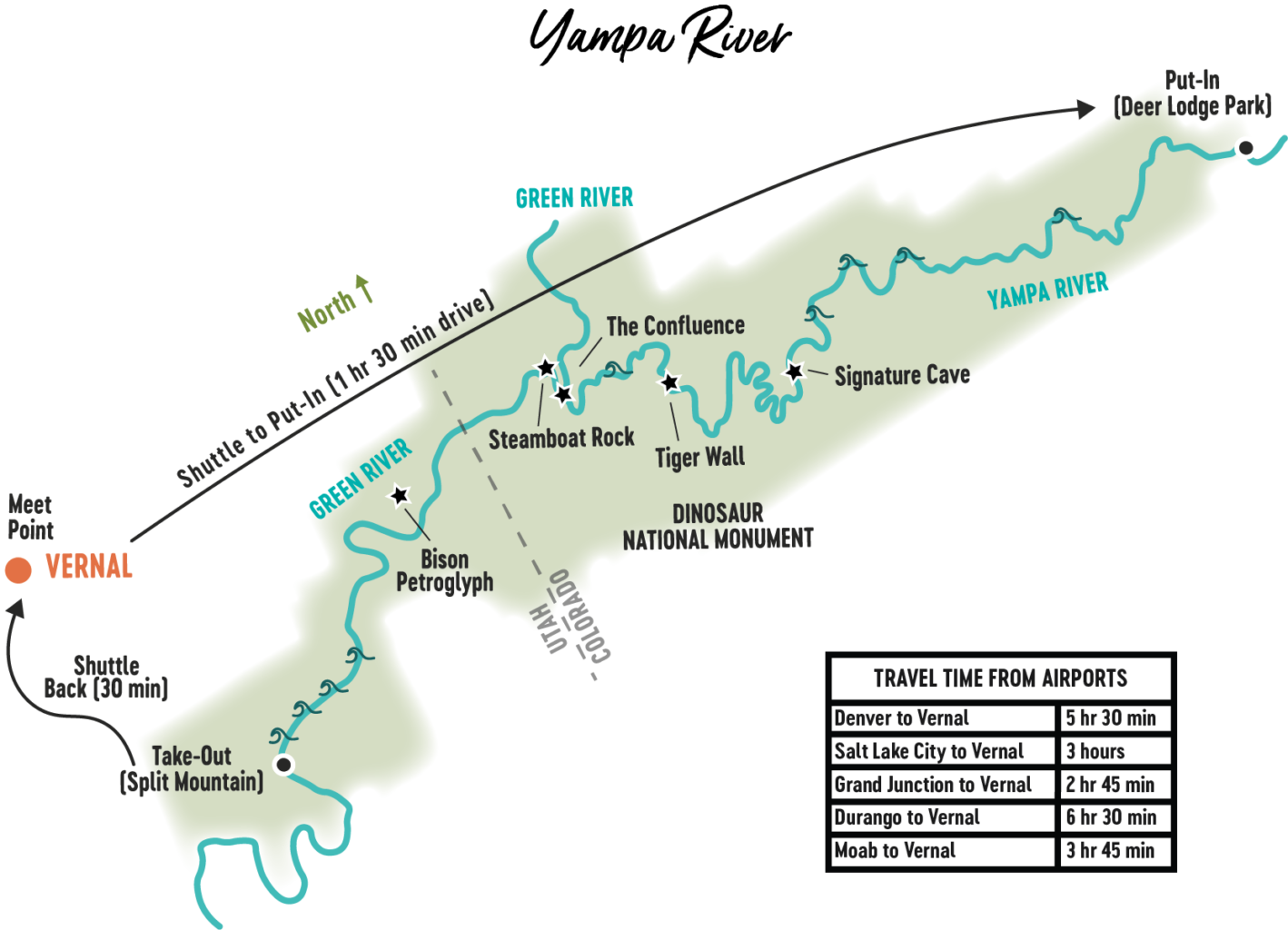 TOP 10 THINGS TO KNOW ABOUT THE YAMPA RIVER:
Yampa River Length: 72 miles
Yampa River put-in: Deerlodge Park, CO
Yampa River take-out: Split Mountain Campground, UT
Yampa River rapid class: Class III and IV
Yampa River's top rapids: Warm Springs, Big Joe, Teepee
Best for Ages:  7+ at low water, 12+ at high water
Location: Dinosaur National Monument
Scenery: Smooth Weber sandstone canyons painted with dramatic desert varnish, large domes over the river, abstract geologic features
Notable Sites: Stubs Cabin, Signature Cave, Mantles Cave
Average CFS Range: 1,000 – 15,000
Authorized Concessioner
Mild to Wild Rafting is proud to be an authorized concessioner of Dinosaur National Monument.