2 Day Telluride Rafting Trip
San Miguel River
About This Trip
Relax and get away from the hustle and bustle of life while Mild to Wild takes care of all the arrangements on your San Miguel rafting adventure! Don't miss the serene beauty surrounding this narrow, fast-paced waterway on this undiscovered gem!
Our guides will cater to you and provide a fabulous five-star camping experience! Relax around the campfire at night and get your adrenaline pumping on the river during the day, what a perfect combination!
San Miguel River 2-day raft trips start at $689.00.

Season

Class of Rapids
Upper Section: Constant II with III
Lower Section: II

Meet Time

Return
Boat Options
Standard Rafts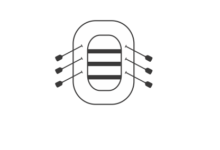 15 foot self-bailing rafts. Be prepared to paddle, paddle paddle around rocks and logs and down chutes on this twisting waterway.
Payment & Cancellations
Payment Options
1/2 down, 1/2 charged 30 days prior to trip.
1/3 down with remaining balance charged in thirds.
Call for other arrangements!
Free Courtesy Hold
We don't want you to miss out on this trip so we'll hold your spots, payment-free, for 24hrs while you make your final arrangements & prepare for payment.
Fees
In addition to the listed trip cost, we collect an additional 9% for River and Land Access Fees (ie. Forest Service, BLM, City, Private Land Use).
Cancellation Policy
60+ days: Receive a refund less $200 per person unrecoverable fees.
45+ days: Reschedule for another trip/date, or receive Mild to Wild gift certificate less $200 per person.
Less than 45 days, unfortunately there will be no refund.
RoamRight Travel Insurance is recommended to help cover unforeseen circumstances, such as cancelled flights, sickness or medical evacuations.
Guests needing to be evacuated from the canyon will be charged a minimum of $1,000 per person.
Itinerary
DAY 1 ITINERARY
Check in, sign release forms, get dressed for the river! Wetsuit and bootie rentals are highly recommend all season.
Shuttle to river for your safety orientation and river instruction.
Enjoy the continuous Class II splashes of the fast flowing San Miguel River.
Challenge the Class III rapids of "Three Sisters"and "Saw Pit".
Stop out for a riverside deli-style lunch.
Paddle through more continuous Class II rapids.
Take out and relax by the river or explore on a hike as your guides prepare a delicious meal.
Camp out in the Colorado Wilderness.
DAY 2 ITINERARY
Wake up to coffee and breakfast to fuel you up for your day.
Jump back on the river for more Class II splashes as the canyon changes to high desert scenery.
Enjoy another delicious lunch by the riverside.
Raft even further down the San Miguel.
Take out and shuttle back!
* Please note that all itineraries are subject to change due to river conditions.