Desolation Canyon Rafting 4 Day Trip
Green River, Utah
About This Trip
Located deep within the astounding Tavaputs Plateau, Desolation Canyon meanders through one of the most remote areas in the contiguous United States. So remote in fact, that your journey begins with a scenic flight into the canyon.
Drifting farther into this highly protected wilderness area, the walls steepen up to 4,000 feet— deeper than the Grand Canyon at times. Beneath the looming scenery, long sandy beaches line the way, scattered with giant cottonwood trees and footprints of bears and wild horses. Many of these beaches will be your campsites, providing opportunities to hike to scenic overlooks, play, and unwind under the stars.
Desolation Canyon 4 day rafting trips make for long days on the river, but with some time to explore old homesteads or petroglyph sites. On the river you'll splash through 60+ rapid sections that are perfect for those who want to kayak, or SUP for the extra-adventurous.
Desolation Canyon 4-Day raft trips starting at $999.00.

Season

Class of Rapids
Ages

Location
The largest BLM managed wilderness in the lower 48.
Boat Options
Standard Raft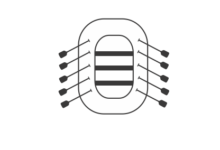 Our rafts will range from 18 – 33 feet depending on water flows during the time of the trip. Challenge rapids on optional inflatable kayaks if you desire.
Call us for 2023 pricing! 
New Flexible Payments & Cancellations
Payment Options
1/2 down, 1/2 charged 60 days prior to trip.
1/3 down with remaining balance charged in thirds by 60 days prior.
Call for other arrangements!
Free Courtesy Hold
We don't want you to miss out on this trip so we'll hold your spots, payment-free, for 24hrs while you make your final arrangements & prepare for payment.
Cancellation Policy
60+ days: Receive a full refund minus $100 per person unrecoverable fees.
59 – 45 days: Receive a full refund minus $200 per person unrecoverable fees.
44 days – 30 days: Receive full credit towards any Mild to Wild trip within the next three years less $200 per person.
Less than 30 days: Unfortunately there will be no refund.
Fees
In addition to the listed trip cost, we collect an additional 9% for River and Land Access Fees (ie. Forest Service, BLM, NPS, City, Private Land Use).
Itinerary, Weather, Food, & Trip Planning Info
Trip Map