What to Wear Whitewater Rafting in Fall
By Codi Coghlan • September 7, 2023
What to Wear Whitewater Rafting in Fall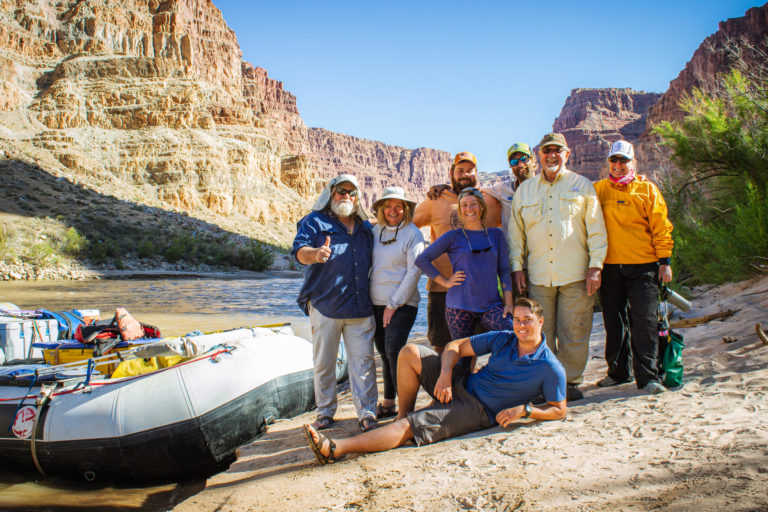 The title of this post, "What to Wear Whitewater Rafting in Fall," presents a catch-22 scenario. Whenever we think of autumn, we associate it with cooler weather and changing leaves. Early Fall in some Southwest rivers, however, offers pleasant desert conditions and friendlier whitewater.
Specifically, near Moab, Utah, the Colorado River meanders through canyons garnished with rust-colored walls from oxidized rock. To the northwest of their confluence, the Green River winds its way through Colorado and Utah. Flanked by cottonwood trees and hoodoo rocks, it boasts infinite textures.
During late September to October, the temperature in this region averages 70 degrees during the day and dips to a refreshing 58 degrees at night. When you go whitewater rafting in fall, pack a versatile range of layers for rain, wind, sunshine, heat, and the occasional chill. In reality, fall presents some of the best rafting conditions the Southwest has to offer.
On Fall Overnight Trips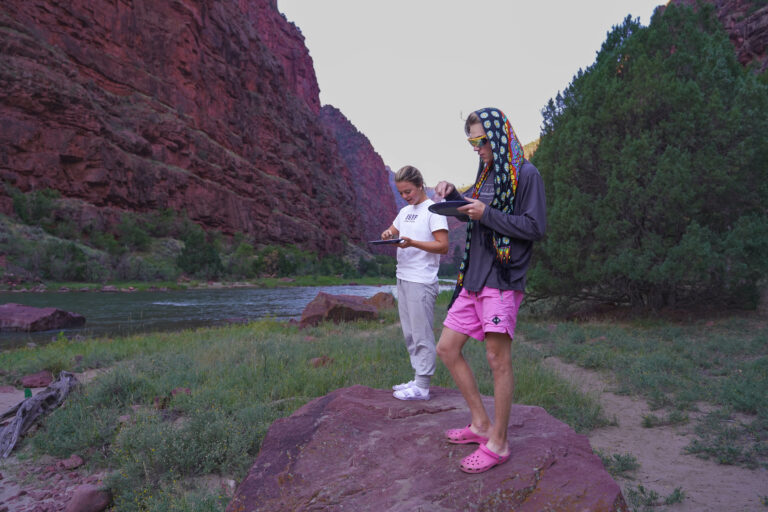 From September 20 to October 25, the Colorado Plateau's red belly rumbles rather than roars. Blazing, 100 degree air temperatures become mild. Water levels relinquish to honey-colored beaches, and river guides swap motors for oars to devour rapids. The most savory fall feature, particularly, is warm, often 70-degree water after simmering on high heat all summer long. Here is what you should wear to feast on all of fall's whitewater flavors:
Rain Jacket: Monsoon season in the Southwest lasts until late September. While rain during rafting is more water for your buck, a durable rain jacket is a must-have at camp when afternoon downpours occur. 
Shorts: You can still rock shorts whitewater rafting in fall! Make sure the pairs you bring are non-cotton. Without a doubt, you will be livin' the dream.
Quick-Drying Shirts: Again, opt for anything but cotton. Moisture-wicking base layers, polypropylene, or rash guards are ideal for daily use underneath a lifejacket.   
Waterproof Sandals or Neoprene Booties: If you have not already ditched your flip-flops for Chacos or Tevas, the temptation will overcome you soon. Are you worried about sun-dried toes? Sub in Merrells or Neoprene Booties.
Sunglasses and Chums: The word, "chums" may sound off-putting. I promise you it is better than losing every pair of sunglasses you buy a week after purchasing. 
Sun Hat with a Strap: Not a sun hat kind of person? Try listening to the Dixie Chicks on your way to Castle Valley, Utah to catch the vibe.
Warm Sweatshirt or Fleece: This essential layer should be stored in your dry bag and reserved for chillier evenings spent by the fire. 
Jacket: A down or lightweight jacket is good to bring for evenings. You or a cold-prone friend, undoubtedly, will need a little something extra.
Beanie: A great way to trap body heat is by covering up your noggin with a beanie. After all, it will take up hardly any space in your dry bag if you do not end up using it! 
Pajamas: Like orange juice and milk, it is best not to mix your night and day clothes. During most whitewater rafting fall trips, one pair of pajamas will suffice as long as you stash them in your dry bag until after dark. 
Wool Socks: A pair of warm, bedtime socks never hurt anyone, ever!
On Fall Day Trips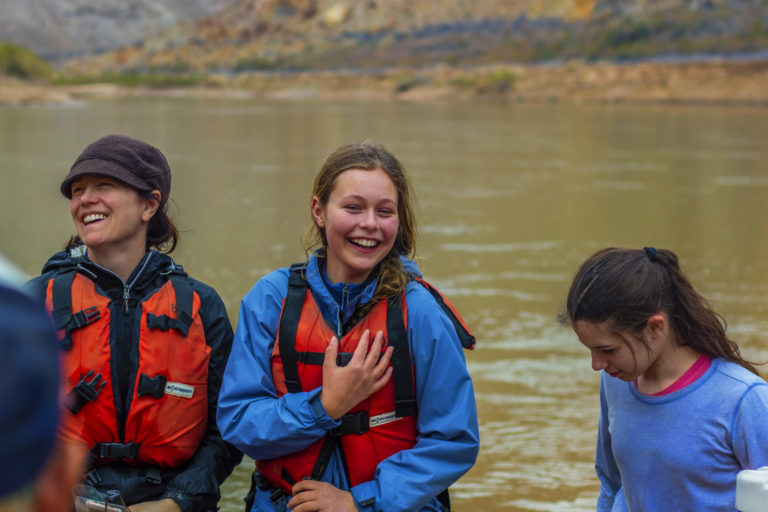 According to Alex Mickel, Mild to Wild's Owner and President, the only layer you should consider bringing on a whitewater rafting day trip in fall that you would not wear in summer is an extra polypropylene top layer for when the sky gets moody. In his words, "I don't know, what do you wear? It depends on the day."
Moisture-Wicking Base Layer: Often confused with polypropylene — er — are they the same material? Whatever fancy word you want to use, consider wearing one of those shirts that makes you feel and look like Dane Jackson.   
Shorts: Have we mentioned you should avoid cotton?
Sun Hat with a Strap: A raft trip without at least one person in a sun hat does not feel right.
Waterproof Sandals or Neoprene Booties: If buying water shoes is a drag, rent a pair of pristine neoprene booties from Mild to Wild Rafting & Jeep Tours for your next trip to the wild, or mild, side!
More Information on What to Wear Whitewater Rafting
For more tips on what to wear and bring to a whitewater rafting fall ball, check out these Mild to Wild videos on "How to Pack Your Dry Bag for a Multi-Day Rafting Trip" and "Bring These 11 Items on Your Next Camping Trip!" We cannot wait to see your smiling face underneath the shade of a sun hat, savoring balmy fall weather in — you guessed it — wide, open spaces. 
Get New Blog Posts in your Inbox