Trails and Rails Trip – A Photo Story 
By Wayde Hall • September 14, 2023
What to Expect on a Trails and Rails Trip – A Photo Story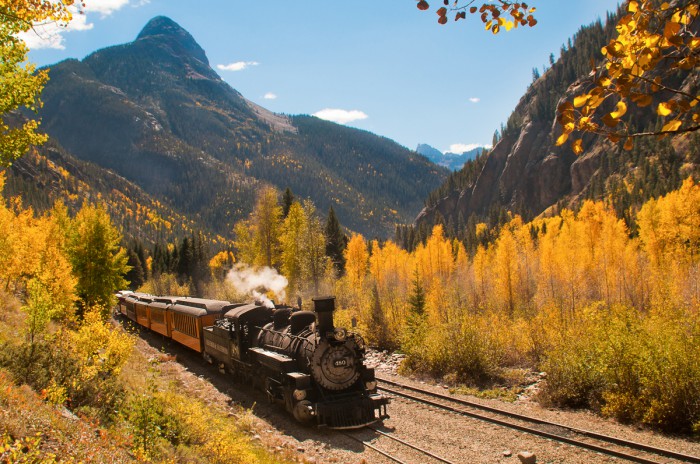 When you sign up for a Trails & Rails trip with us, you best get ready for the ride of your life, especially with fall colors arriving. A brief synopsis of how this trip works, is the first half of the trip (shuttle and Jeep tour) is hosted by Mild to Wild, while the train ride is hosted by the Durango Train, naturally! So this tour is booked in two parts. To learn more about booking this trip click here. 
Shuttle to Silverton 
To start, you will meet your limo driver at 8 a.m. (it's actually a shuttle van but what's the difference) in the train station parking lot just west of the Golden Arches. You'll know you're at the right spot once you see our beautiful white Mild to Wild sign. 
Look for your driver in a shuttle van pictured above. He will be your captain for the day. The drive from Durango to Silverton follows Highway 550 is one of the most beautiful drives in the country, and is quite literally a cliffhanger. Your driver might make a scenic stop along the way at Molas Pass, where you can stretch your legs and admire the majestic fourteener peaks in the distance.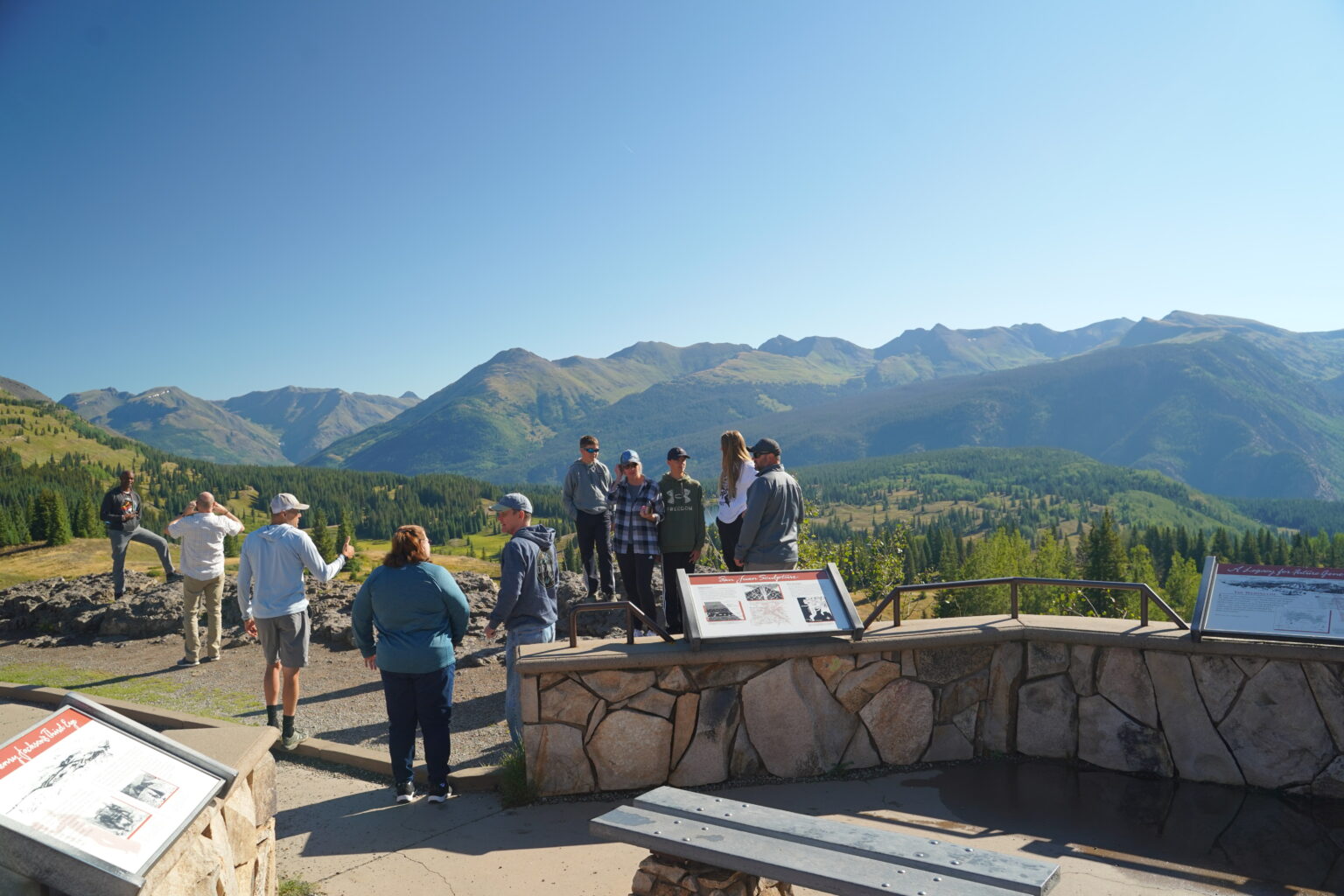 Eventually, you'll begin to see a glimmer of downtown Silverton from afar. At that point, you'll know your Jeep Tour is right around the corner. The driver will make one last stop at the Whistle Stop, where you can use the restroom and load up on snacks and beverages.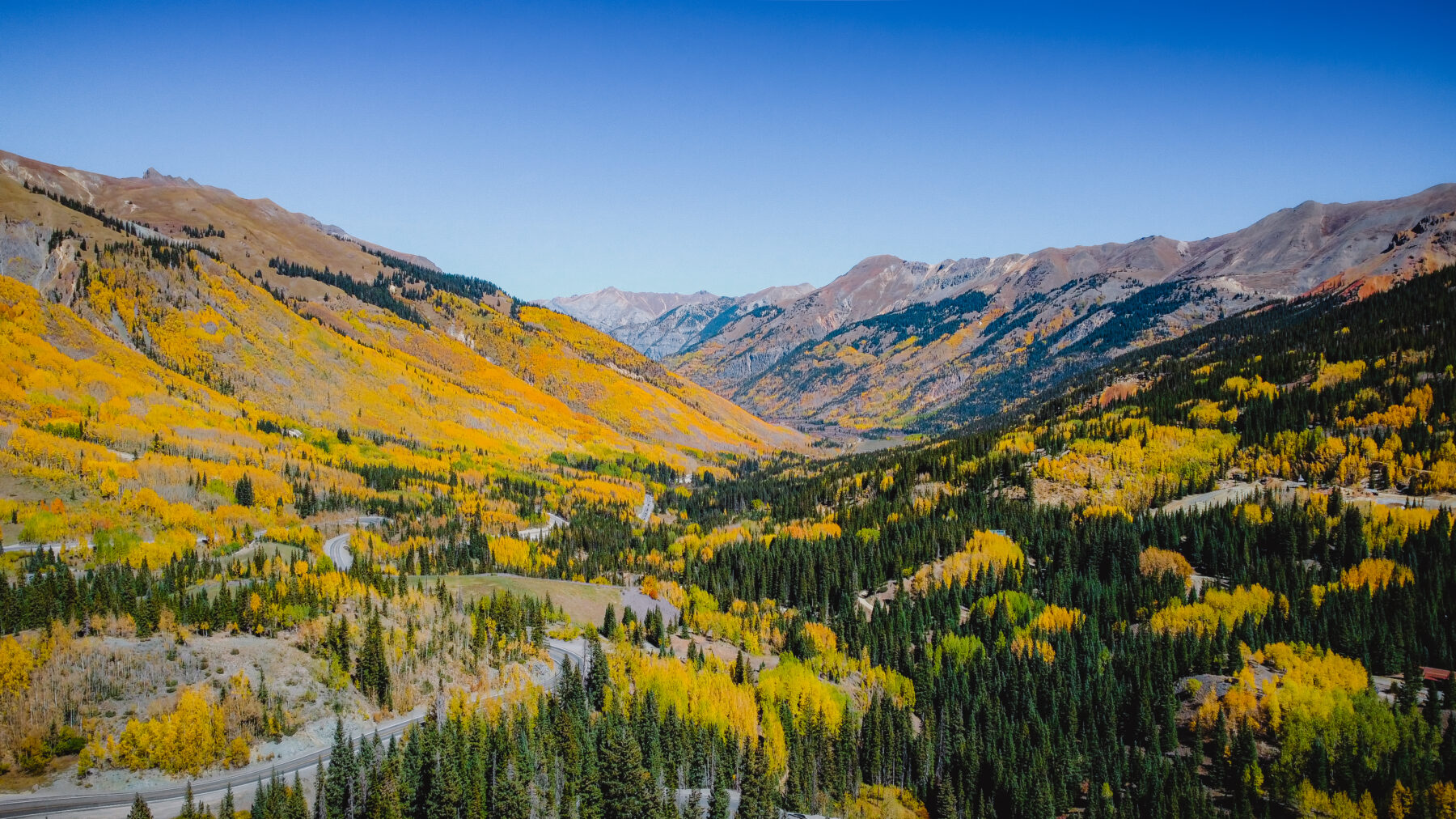 Silverton Jeep Tour
Then, you will meet your long-awaited Jeep in all of its glory, which you can expect to arrive by 10:00 a.m. Once you're here, it's time to buckle up and get your popcorn ready, because you'll be traversing some of the most picturesque areas in Silverton. There won't be a test, but be prepared to learn a lot about the surrounding area you will be seeing!
Your driver will take you through historic downtown Silverton, formerly known as Silvertown, where you will see some unique Victorian buildings. As long as you can avoid being thrown in the old Silverton Jail, you are in for a treat. As you continue out of town, you will be in prime moose territory as you start to climb some serious elevation.
Along this climb, you will see where the old miners used to commute to work, pictured below.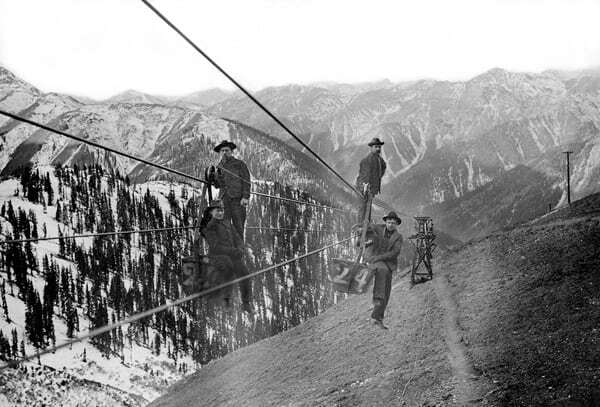 Each Jeep tour is different, and the exact destination you'll end up at varies based on the driver and what you want to see! However, you can count on seeing some old abandoned mines and wildlife along the way!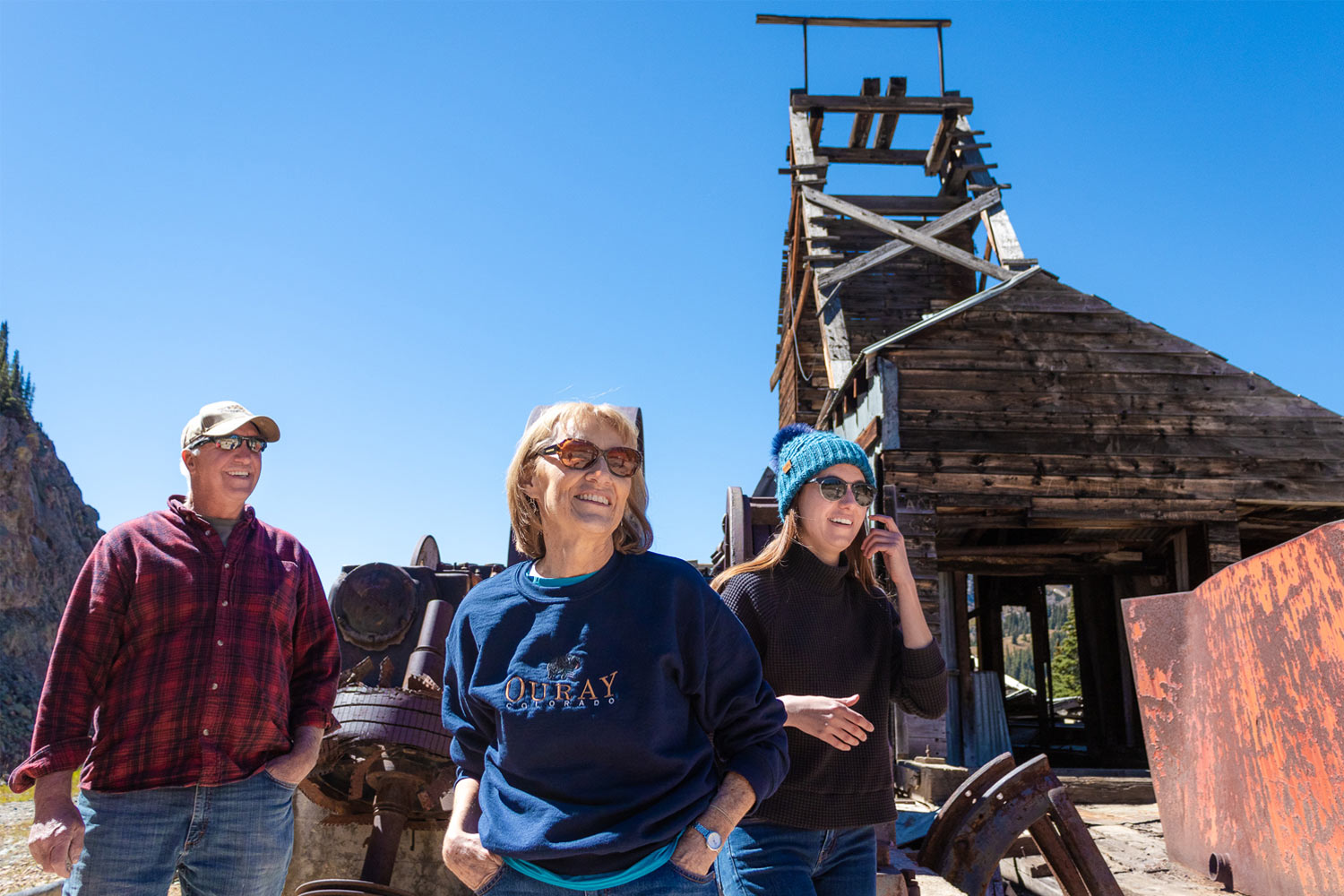 Your Jeep tour driver will take you back to charming Silverton by approximately 1:00 p.m. where you will have time to grab a bite to eat and explore some of the local shops. Make sure to keep track of time though, as your train will depart at 2:30 pm from the Narrow Gauge Train at the Silverton Depot.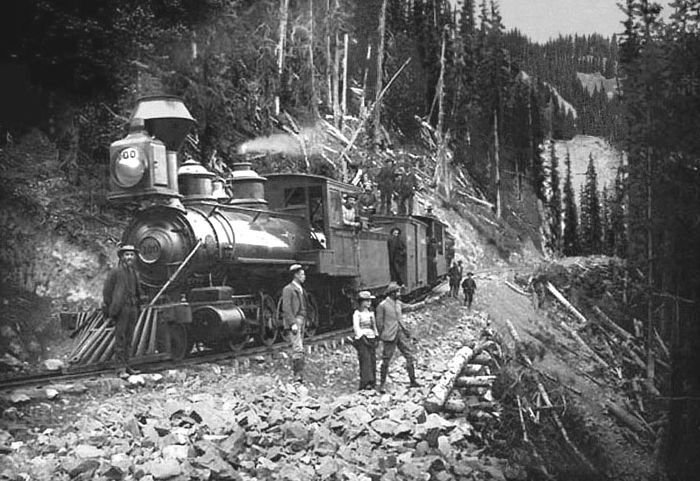 Train Back to Durango
The train back to Durango is a beautiful ride that takes you through a different side of the mountains and into a more remote stretch of the Weminuche Wilderness. You'll arrive back at the Durango train station around 6:15 pm where you can unwind or indulge in the vibrant nightlife. At this point, you are free to roam downtown Durango which is actually a nationally registered historic district full of breweries, museums, and entertainment. A few of our recommended spots in downtown Durango are 11th Street Station, The Strater Hotel, and Derailed Pour House just to name a few. Visit Durango and the Welcome Center are also great resources for exploring Durango. 
Our Trails and Rails trip is a fantastic time and efficient way to see Durango and Silverton all in one day. It's a special experience and one that you're sure to remember. We are here for you every step of the way if you need additional information or have any questions about the area.
More information on Silverton and the train
Silverton and the train have a unique history, worth learning about. If you're interested then check out How The Silver Boom Made Southwest Colorado & its Wild Mining Towns and 3 Historic Detours off the Million Dollar Highway
Get New Blog Posts in your Inbox