What to Expect on a Premium Mesa Verde Cliff Palace Tour 
By Kim Cassels • July 26, 2022
What to Expect on a Premium Mesa Verde Cliff Palace Tour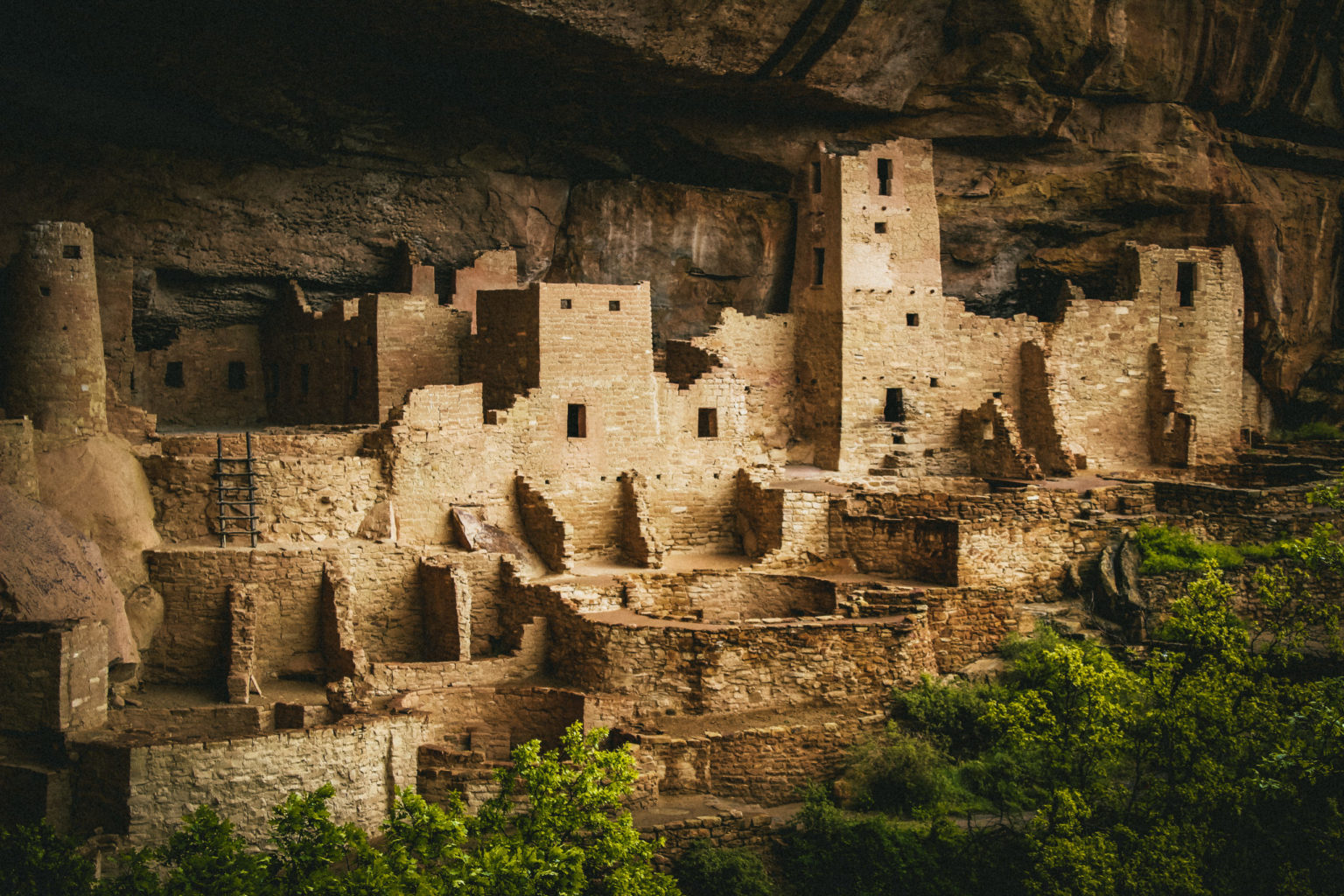 After a long wait of moseying around the construction projects in Mesa Verde, the Cliff Palace tour is finally available for exploration! WOOHOO!!!!
Cliff Palace is the most significant cliff dwelling in Mesa Verde National Park, both for its impressive size and incredible design. At Cliff Palace, you'll get an up close look into what life was like in these alcoves over 800 years ago. This high-rise city is a must visit if you're looking to roam the park's top architectural sites.
While this cliff dwelling is the largest of its kind on the continent, the tour is actually a bit brief. A Half Day tour with Mild to Wild allows you to see the other hot spots in the park with a personal guide. 
Read on for more details about what to expect on a Cliff Palace Tour, as well as the added bonus of joining an expert on Mesa Verde with Mild to Wild.   
The Palace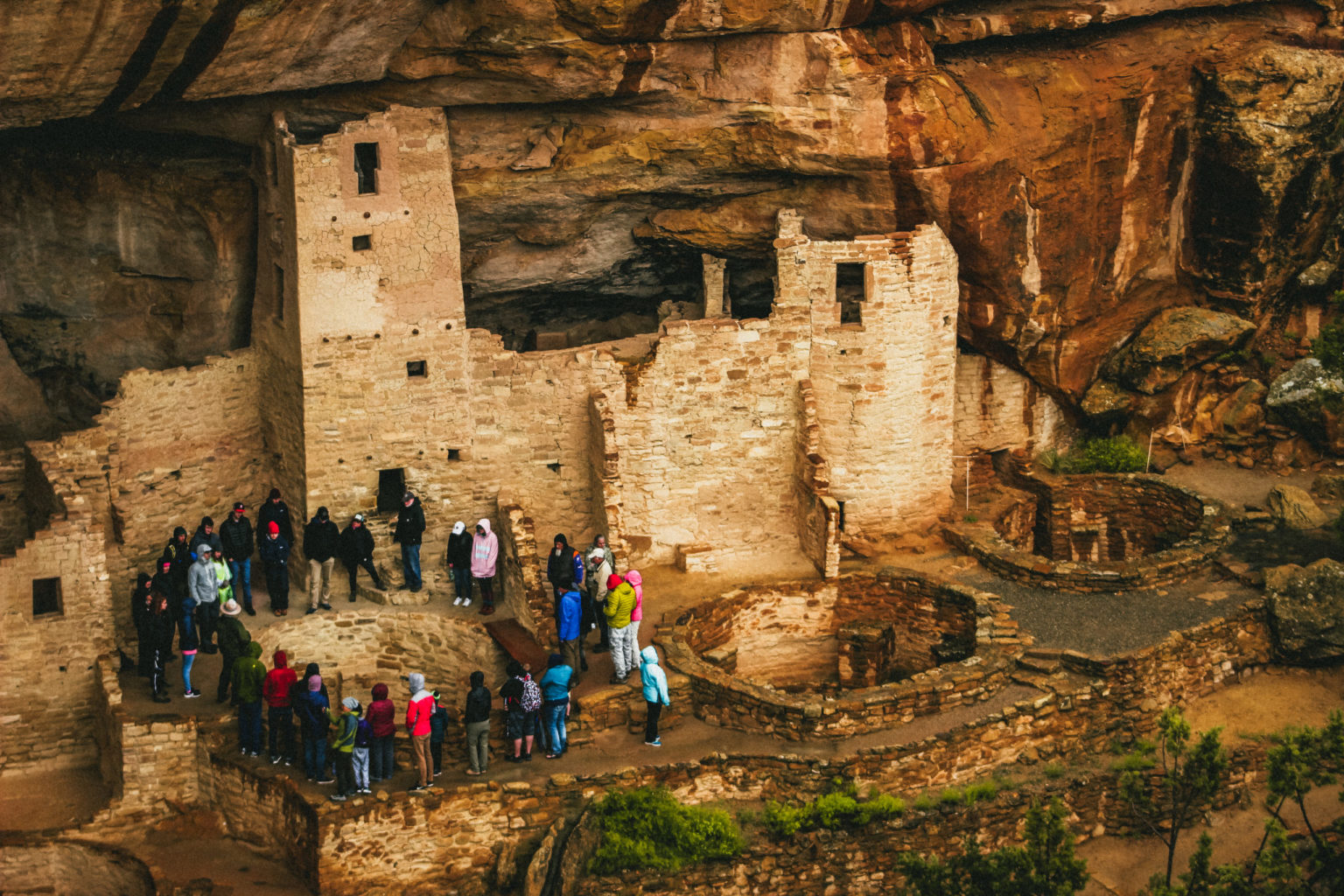 Cliff Palace is the largest cliff dwelling in North America, and one of the most renowned archaeological sites in the world. It boasts 150 rooms and 23 kivas which makes it more than double the size of the other cliff dwellings of Mesa Verde.  
Cliff Palace tours last about 45 minutes, which includes the time it takes to get up and down from the cliff dwelling. 
The tour also starts with a brief safety orientation as you'll be climbing four sets of ladders to and from the site, along with a century-old sandstone staircase. In total, you'll walk ¼ of a mile. 
These tours are "ranger-assisted" meaning that the rangers will be available for questions and interpretations, but visitors are free to explore the ruin on their own to allow for social distancing. 
Tours leave every ½ hour, and Mild to Wild guides shoot to have you at your Cliff Palace adventure between 9:30 and 10 AM. 
Exploring the Rest of an Ancient Society 
If you choose to join a Mild to Wild guide for your Mesa Verde venture, after Cliff Palace your guide will take you to a variety of other archeological wonders, including: 
The oldest structures and villages in the park. 

Various overlooks of other impressive cliff dwellings. 

Looming, panoramic views of the entire Four Corners region where you'll see four states at once. 

Ancient ceremonial spaces up to 1000 years old. 

Mesa top ruins where ancient pottery still scatters the ground.
These tours last about 4 hours, and come with the added ease of being shuttled around the park. Your guide will provide interpretations on the drive between sites, and in-depth historical insights at each stop along the way.
After the tour is finished, your guide will drop you off at your original meet location in picturesque Mancos, CO.
Perks of Having a Mesa Verde Guide VS Going on Your Own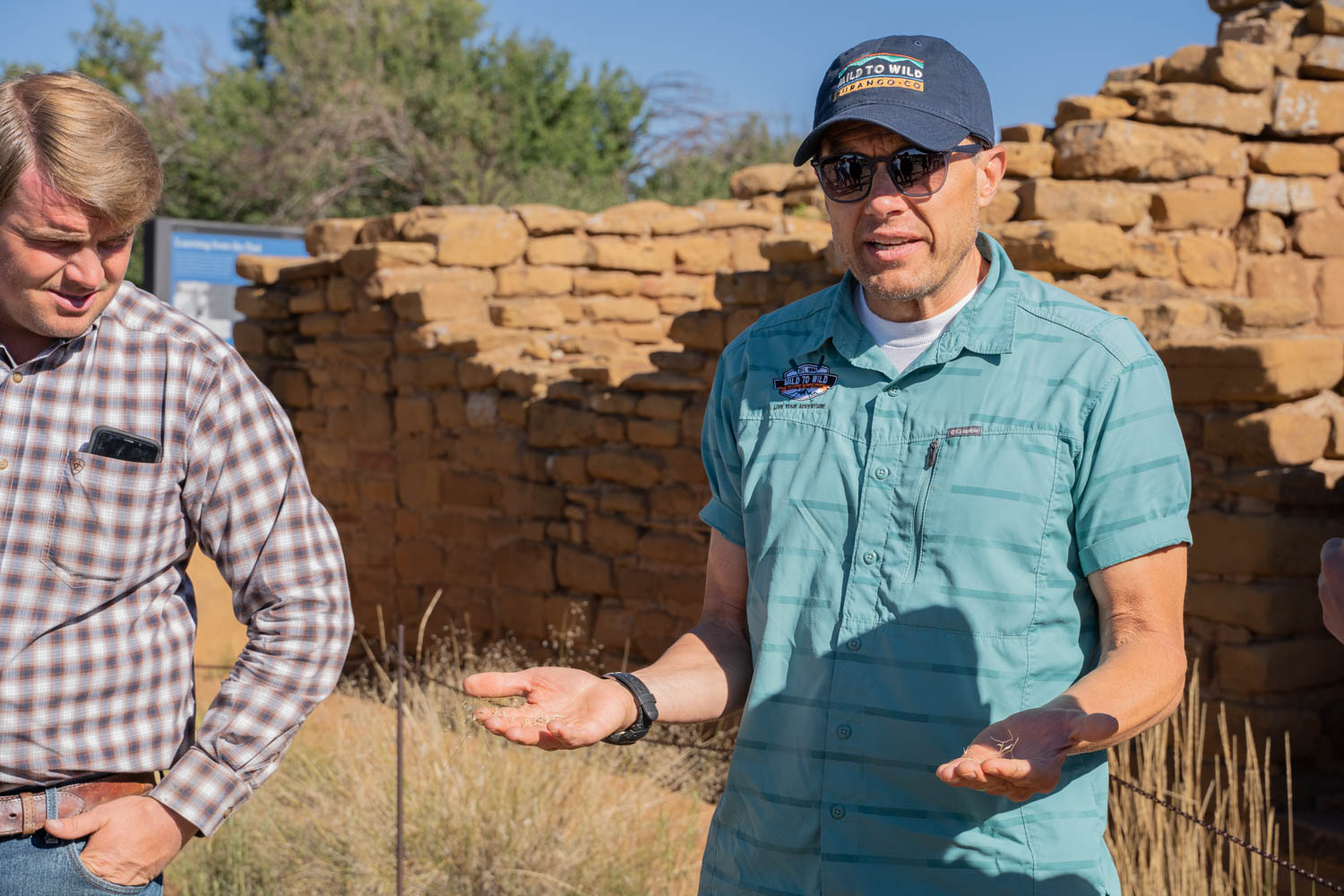 Mesa Verde is unlike other National Parks in that it is a massive outdoor museum. While there are placards at each site, these interpretive signs only provide general information rather than detailed knowledge about this ancient culture. 
Exploring Mesa Verde without someone to provide the interesting facts, hidden gems, backstories of the ruins, and their discovery means you'll miss out on the majority of what this fascinating park has to offer.  
Mesa Verde Guides have  a wealth of research under their belts, and they are just as informed as the park rangers of Mesa Verde— who aren't usually present at the majority of the sites. 
Having your own personal Mesa Verde guide means you'll fully experience the rarity of American history before colonialism. This park is one of the last residing treasures of original American culture, and it's something to be deeply cherished for generations. 
Check Out the Premium Cliff Palace Tour
More Reading 
What the Cliff Dwellings of Mesa Verde Tell Us About the Ancient Ones 
Get New Blog Posts in your Inbox