The Rare Species in Mesa Verde National Park
By Kim Cassels • August 8, 2022
The Rare Species in Mesa Verde National Park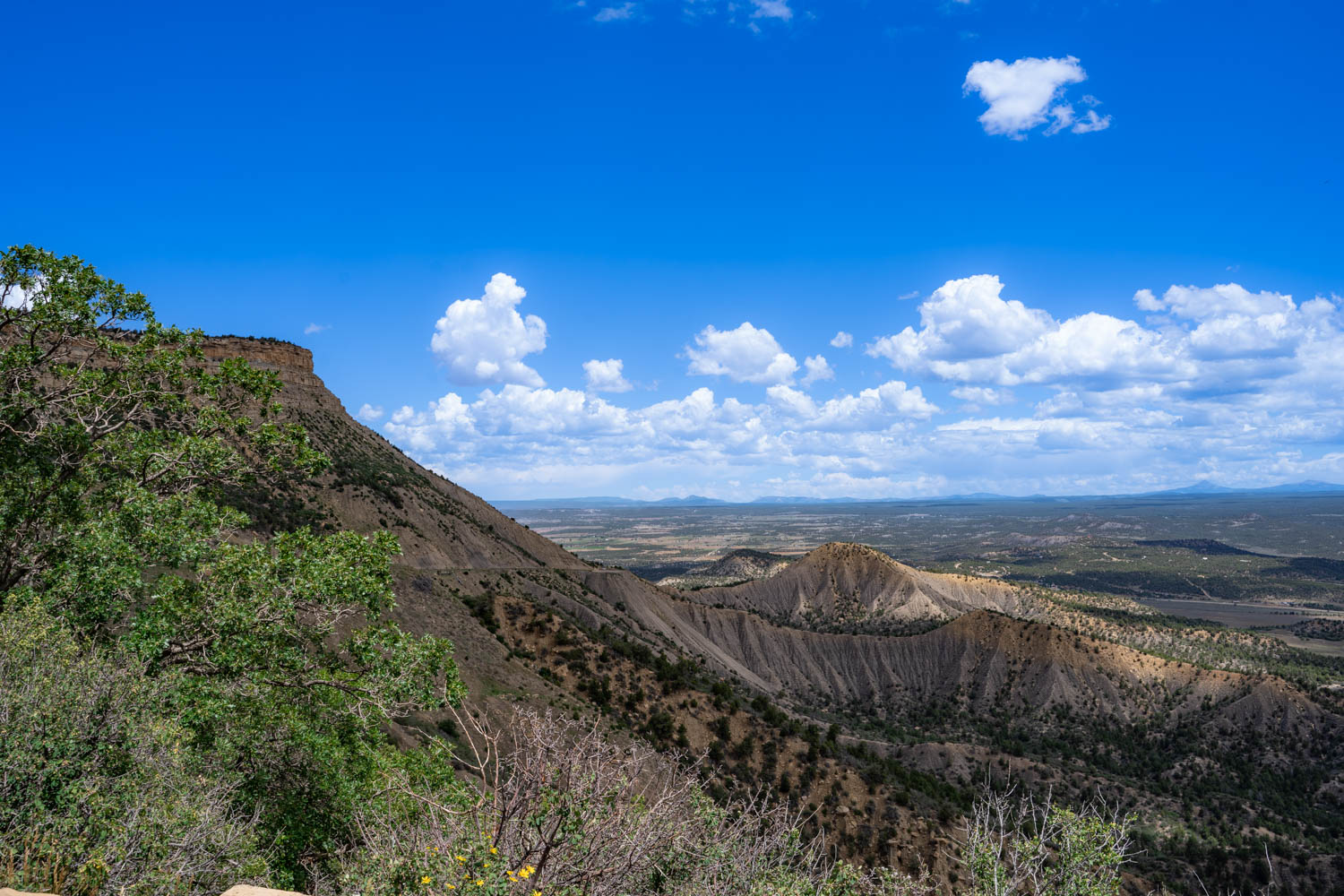 If you thought that the only rarity in Mesa Verde was its impressive cliff dwellings, this one's going to knock you for a Mesa Top loop! There is a surprising number of rare species in Mesa Verde, from seldom-seen butterflies to flowers that exist nowhere else on the planet.
Wondering why this outdoor museum is just that special? A major culprit is Mesa Verde's unique terrain. Here, the mountains meld to the desert, making for a 2,500 ft. elevation difference throughout the park. Within this sloping topography is an extensive network of canyons, and in them seep springs that create their own microclimates, per NPS.
Throw in a cocktail of completely capricious weather patterns, and what do you get? A lot of biodiversity, and few gems that evolved within the confines of an incredible ecosystem. Check out this list of the rare species in Mesa Verde National Park, and then get yourself out there to see them for yourself!
Kaibab Indra Swallowtail Butterfly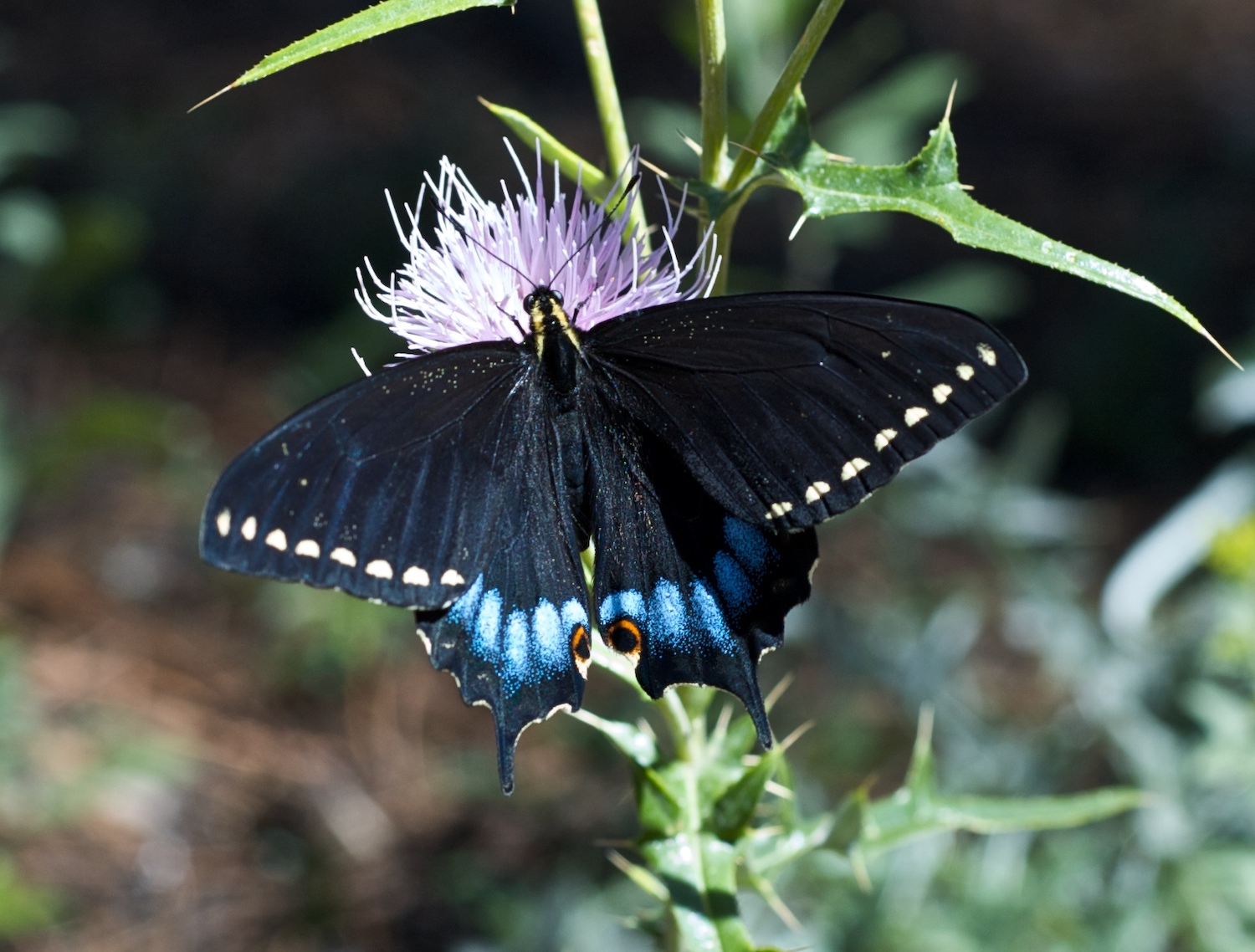 Named after Kaibab, Arizona (meaning "mountain lying down" in Paiute), the Kaibab Butterfly has only been recorded in one other place— the Grand Canyon, according to Colorado State University.
The black-winged beauty prefers steep rocky cliff sides and pinon-juniper forests, making Mesa Verde a perfect place for them to brood it up. You can usually find them fluttering in May, June and August.
They enjoy a good thistle, as well as muddy areas when they're looking for salt, per the US Forest Service. And just like any other butterfly, you might also find them at water sources or nectaring on bright flowers.
Other rare butterflies in Mesa Verde:
Spalding's Dotted-Blue
Desert Green Hairstreak
Tawny Crescent
Chapin Mesa Milkvetch, or Schmoll's Milkvetch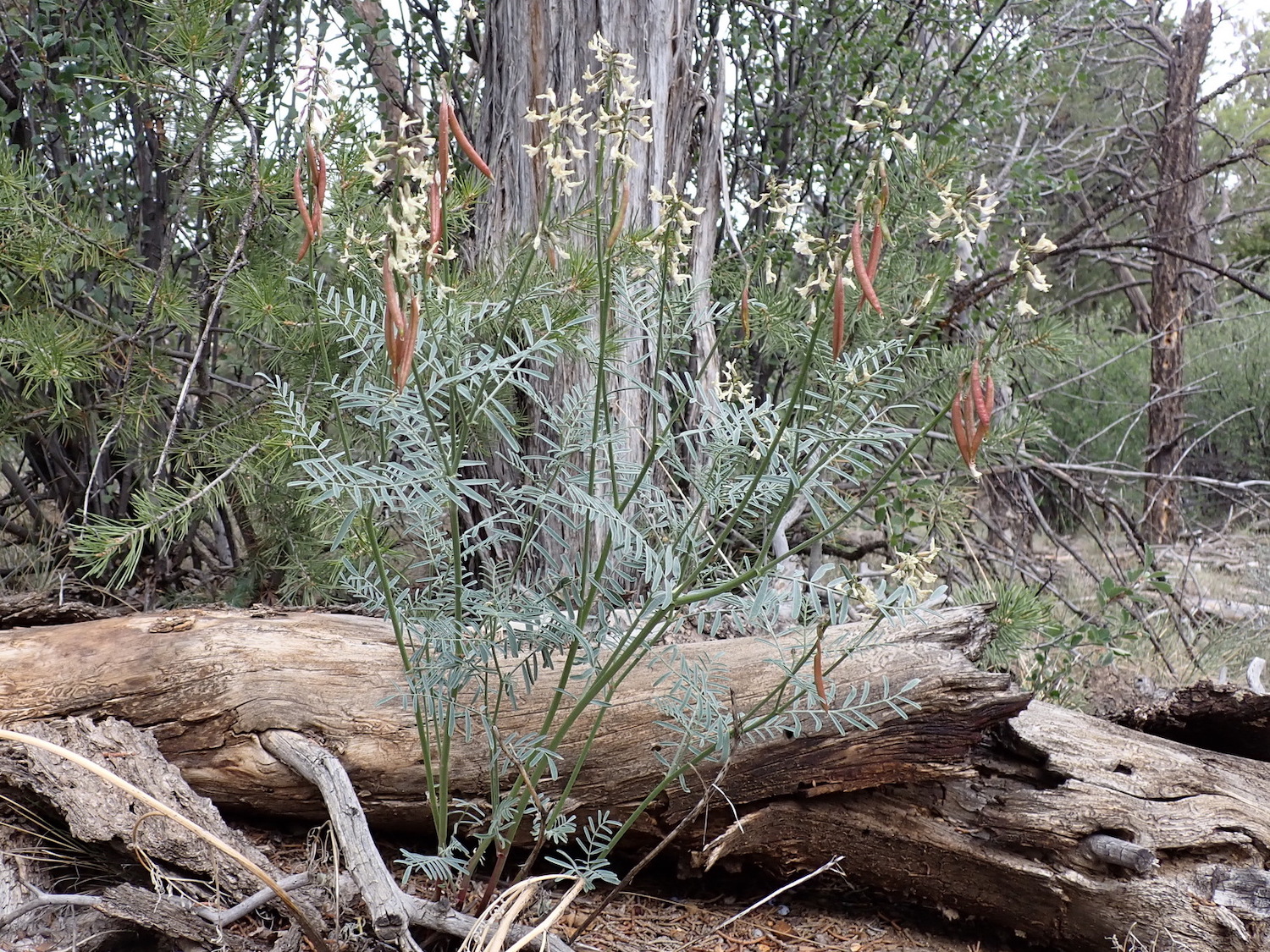 Mesa Verde has multiple "endemics," meaning plants that only occur naturally in one part of the world. One of the incredibly rare species in Mesa Verde is a delicate herb known as Chapin Mesa Milkvetch. It was previously known as Schmoll's Milkvetch, named after Hazel Schmoll who was the first botanist to conduct a systematic study of plant life in southwestern Colorado.
You can find the herb blooming from April to June in the shade of pinon-juniper groves. They are commonly seen on the Soda Canyon Trail, Petroglyph Trail, around Chapin Mesa Museum, and Mesa Top and Cliff Palace loop roads.
During winter, the plant stays underground for warmth. This burrowing tactic is an evolutionary trait, as drought can keep the plant dormant beneath the soil for years. When there's enough snow during the winter, it will sprout in spring, per the Durango Herald.
Other Endemic Plant Species in Mesa Verde:
Cliff Palace Milkvetch
Mesa Verde Wandering Aletes
Mesa Verde Stickseed
Mexican Spotted Owl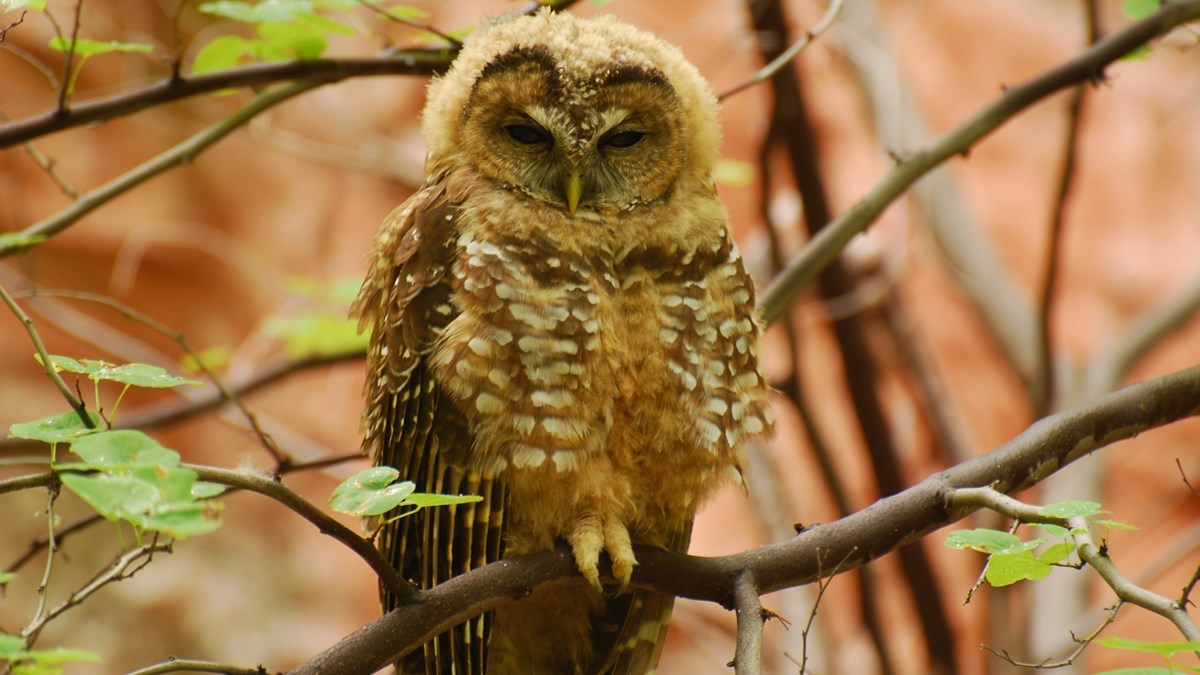 While the endangered Mexican Spotted Owl isn't exclusive to Mesa Verde by any means, it is unusual in Colorado. They tend to like the terrain and elevation more in Arizona, New Mexico, and Southern Utah, per NPS.
The Mexican Spotted Owl made the "threatened" list of endangered species in 1993, per US Fish and Wildlife. Deforestation and wildfires (in its already limited habitat) have been the main threats to this highly elusive raptor.  In recent years, the Federal government has upped conservation efforts as the owl's population continues to decline, per The Wildlife Society.
Like the pattern we've seen from the other two species above, they're parital to rocky canyons covered in… You guessed it, pinon-juniper forests! They also love remote caves and alcoves for their nests, making Mesa Verde prime real estate. Seeing as the owl is nocturnal, you may only catch sight of them during twilight visits to Mesa Verde.
Other Owls in Mesa Verde:
Long-eared Owl
Great Horned Owl
Northern Pygmy-Owl
Northern Saw-whet Owl
Exploring Mesa Verde
If you're visiting Mesa Verde for the first time, consider joining a guide for your trip. Mesa Verde guides not only have extensive knowledge about the rare species within the park and where to find them, but also a deep appreciation and understanding for the ecology as a whole.
Check Out Mesa Verde Tours
More Reading 
What the Cliff Dwellings of Mesa Verde Tell Us About the Ancient Ones 
Do You Really Need a Guide in Mesa Verde? 
Get New Blog Posts in your Inbox