The Fall Photography Road Trip That Reigns Supreme for Southwest Foliage
By Kim Cassels • September 25, 2021
The Fall Photography Road Trip That Reigns Supreme for Southwest Foliage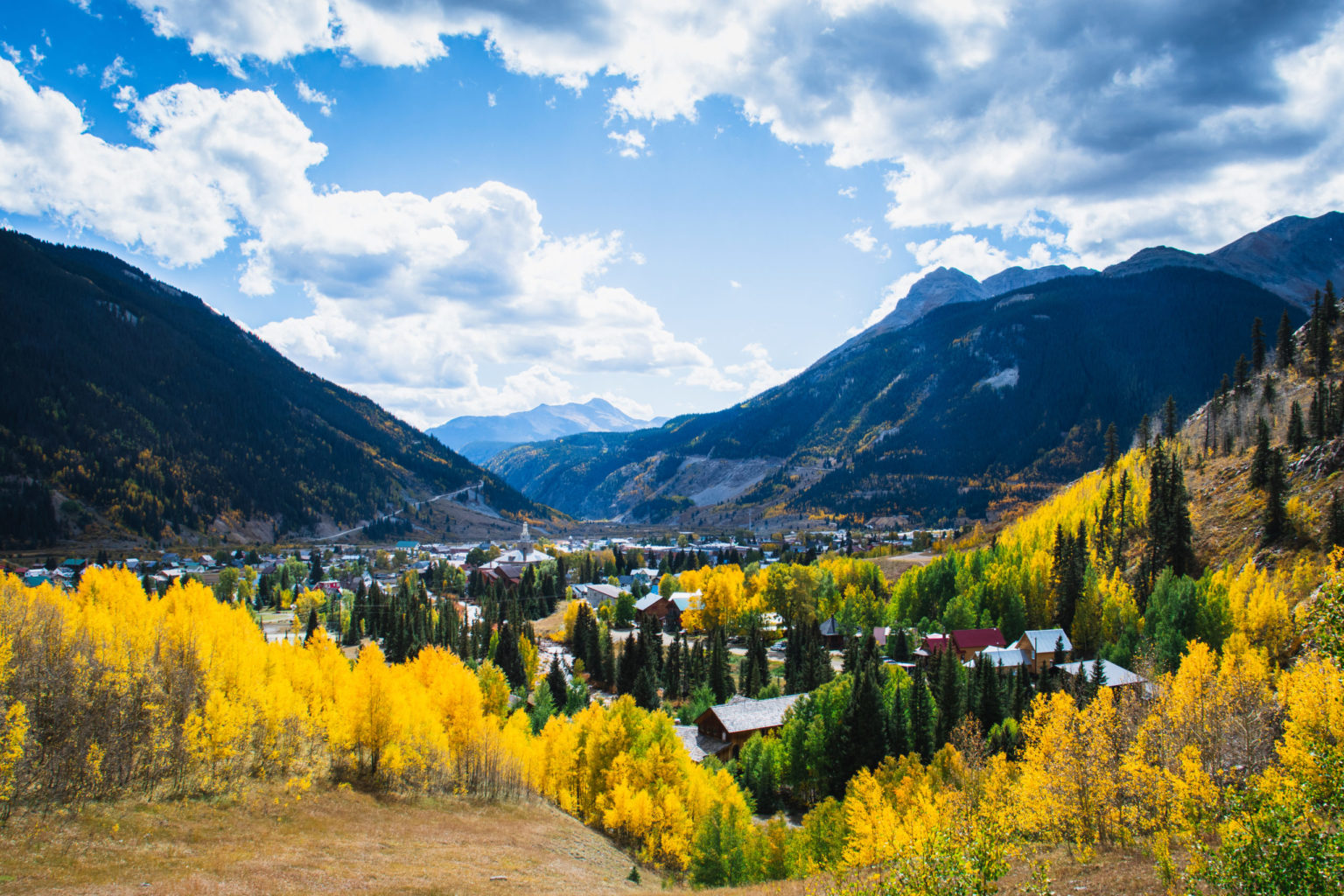 Well well well, look what the changing seasons of the Southwest dragged in— A bunch of camera-ready trees just quaking for their autumn glamour shots, and we're happy to oblige. Some of the most scenic travel destinations in the Southwest completely transform when the colors change from late September to mid-October, making it even more of a photographer's paradise. That's why we've put together this fall photography road trip that loops shutterbugs up to the most glorified aspen grooves and down to cottonwood forests of glimmering against red-rock wonders.
So pack up all the lenses and polarizers your bags can fit, along with some hiking shoes, and probably the thermos for that obligatory pumpkin spice latte. We're putting the tires to the pavement through Southwest Colorado and Eastern Utah's best fall foliage— and scenery at large.
Also, if you're uncertain if you're vehicle is Southwest-ready for some of these locations, refer to our very sophisticated ranking system of car emojis! One 🚗 entails a friendly dirt road, and more than that means you'll want some off roading capabilities from your ride.
Durango to Ouray via the Million Dollar Highway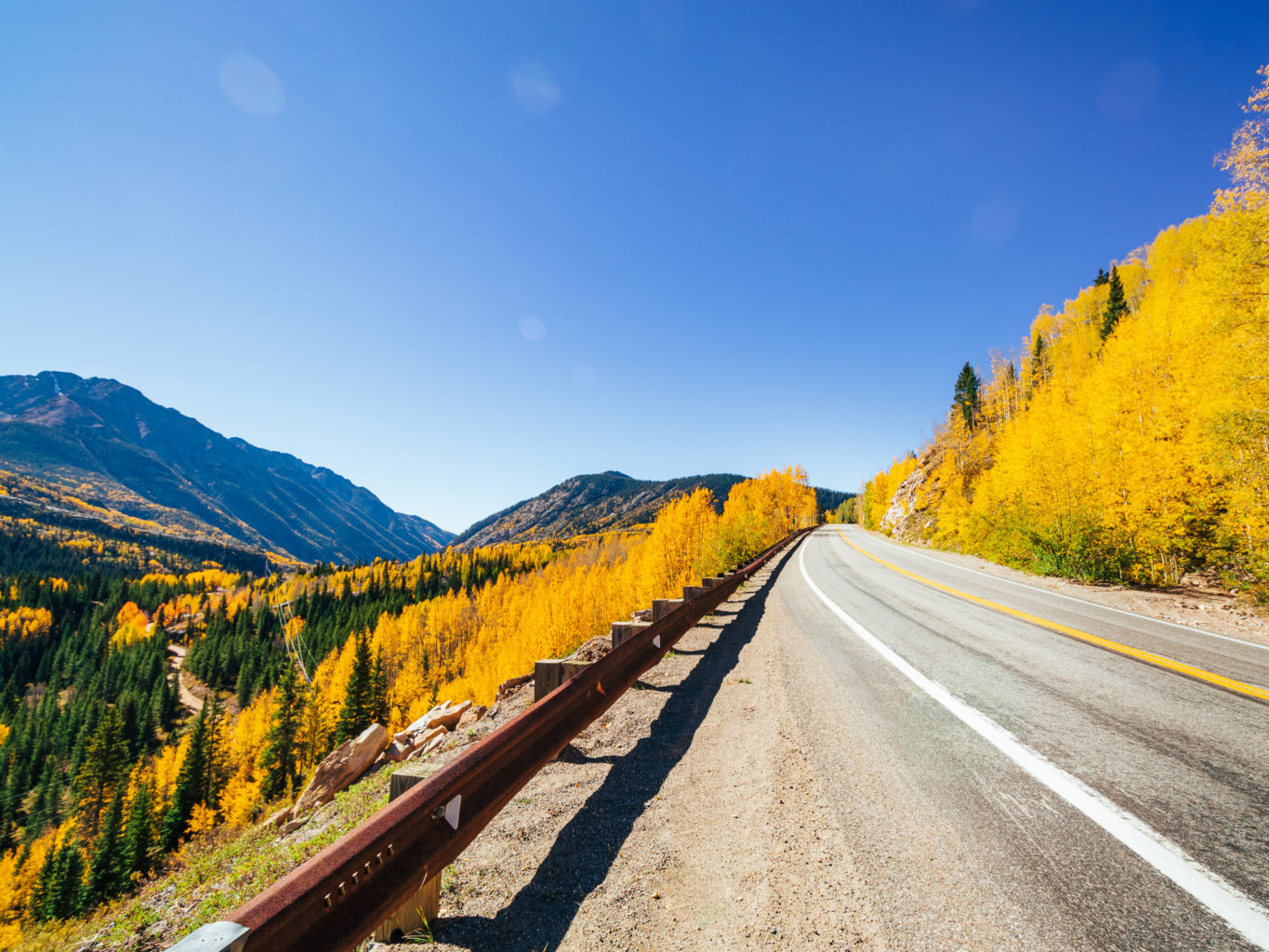 We'll start this fall photography road trip off with one of the most scenic byways in the country. Keeps the artist motivated! The shelf that now hosts this ribbon of asphalt was originally blasted out of the mountainsides in 1883. It was a passage for the flourishing mining industry that infiltrated Colorado's peaks, and today still comes with the absence of guardrails in multiple exposed stretches.
Not to worry though, there are multiple spots to pull off and admire the snowcaps and windswept aspens of this densely decorated drive. To catch the higher elevation forests in their prime in Silverton and Ouray, get there by late September— usually the first week of fall is when their leaves turn.
Scenery to Photograph from the Million Dollar Highway:
Molas Pass
This segment of the highway climbs to almost 11,000 feet before dropping into Silverton. Stop at the overlook on the right hand side for the views of the Grenadiers, Twilights and Needles Mountains. Or — and rather— visit Little or Big Molas Lake to add some reflections into your landscape shots.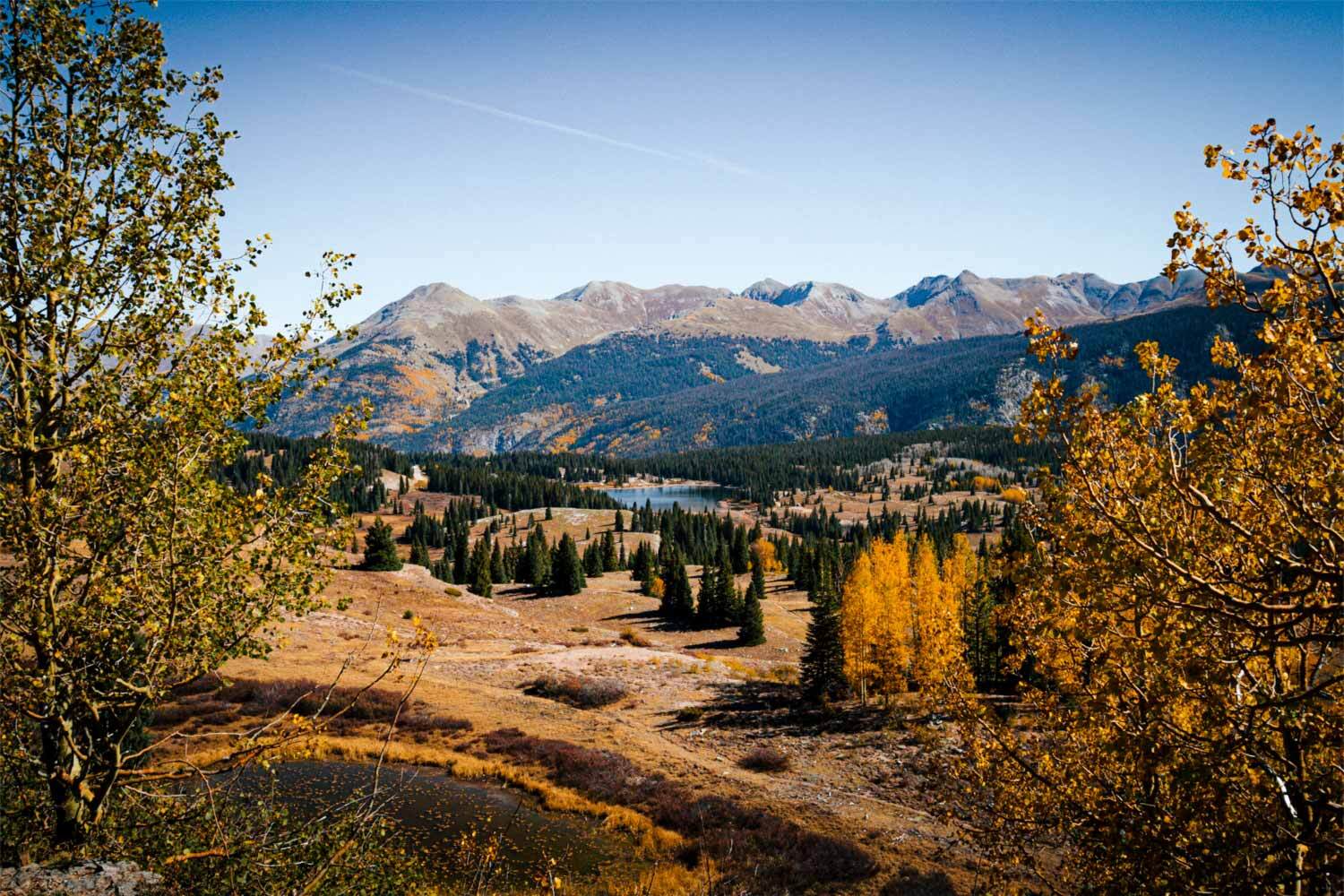 Red Mountain Pass
After you cruise out of Silverton, you'll begin a colorful ascent to Red Mountain Pass. This a section is known as "The American Alps" in the Red Mountain Mining District. You can pull over on the top of the pass near a mine on the right side of the road for the best views of shimmering autumn shades.
The name of the pass will become evident once you see the traces of iron oxide on the precipices of Red Mountain 1, 2, and 3. If you want to kick it up a notch for the best sunset shots, head to the top of Red Mountain #3. Hiking details are here.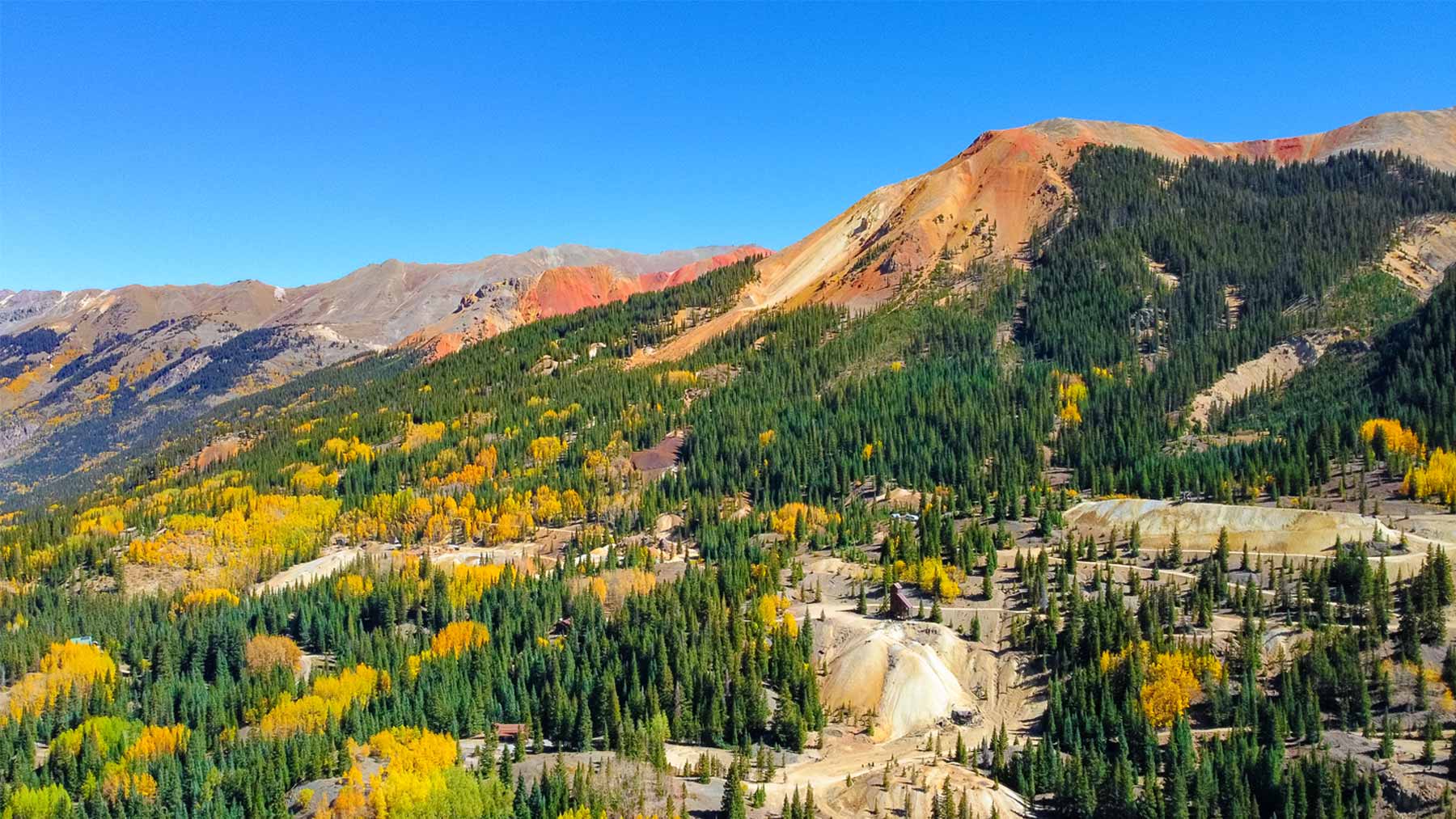 Blue Lakes Trail 🚗🚗
If you're up for a day hike north of Ouray, don't miss the opportunity to photograph these cerulean pools nestled in ancient calderas. The trail is about 8 miles out and back to see all three lakes, the third which hangs at 13,000 feet. Grab the directions to the southern or north trailheads here. You'll most likely want 4WD to access the trailheads.
Want some more trails to inspire your fall photography road trip? Here's a list of 7 glowing trails near Durango.
Fun Spots to Photograph along the way:
Baker's Bridge – Hermosa
This is a beautiful and beloved swimming hole north of Hermosa near US 550. The vibrant blue pools against the yellow aspens make for spectacular shots. Also, the train tracks go right under the road here on a gorgeous bend. So, if your timing is right, you can catch the Durango Silverton Narrow Gauge chugging through. Turn off is at County Road 250 with a short cruise down to the Animas River, and bring your circular polarizer to catch the clearness of the water here.
Hillside Cemetery – Silverton
It might seem somewhat austere to photograph a cemetery— but this one is truly gorgeous! The plot sits on a gentle hillside overlooking Silverton, giving you a great spot to capture the town, multicolored timber, and interesting subjects in one compoistion. Many of the graves date back to the early 1900s, some of which are quite extravagant.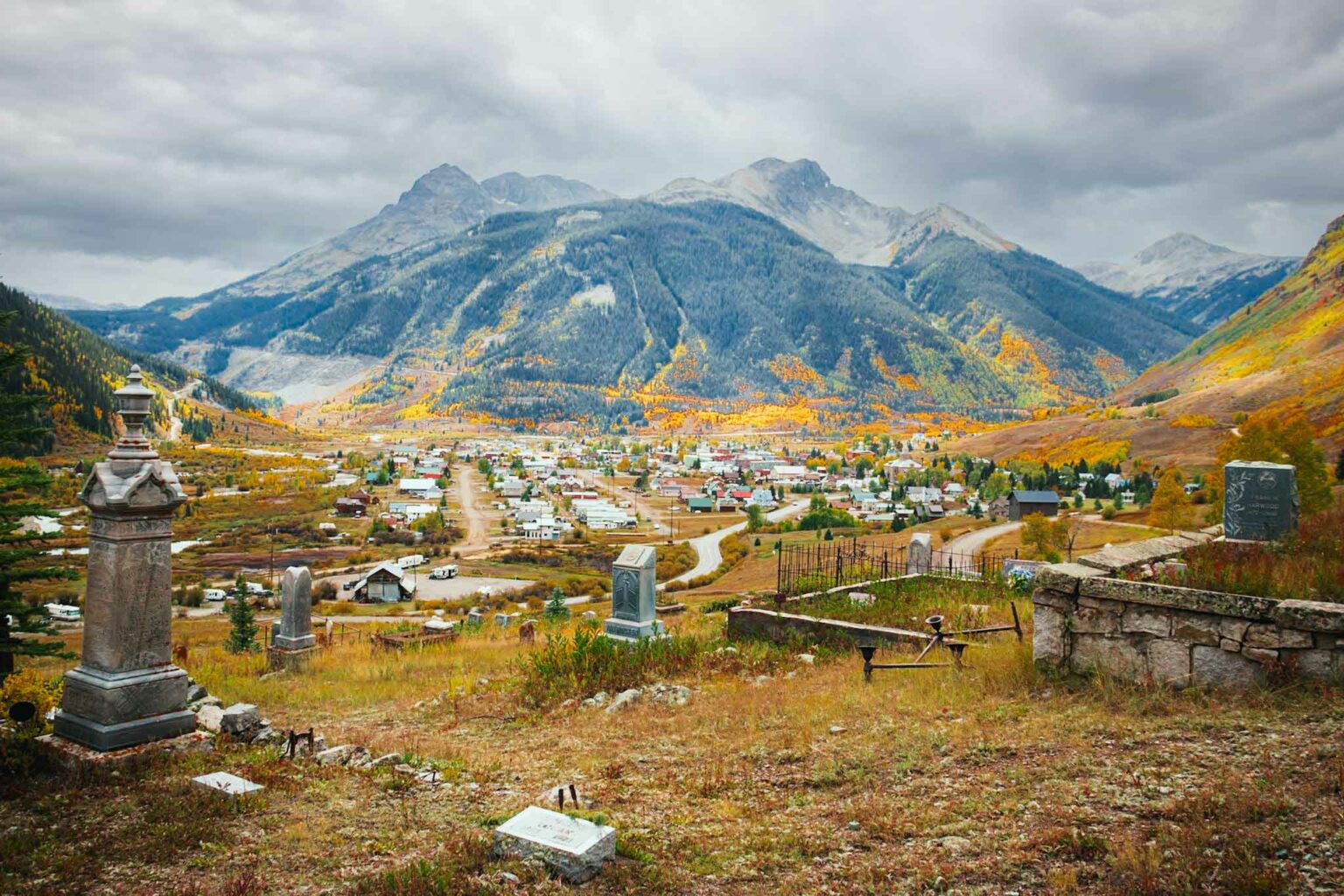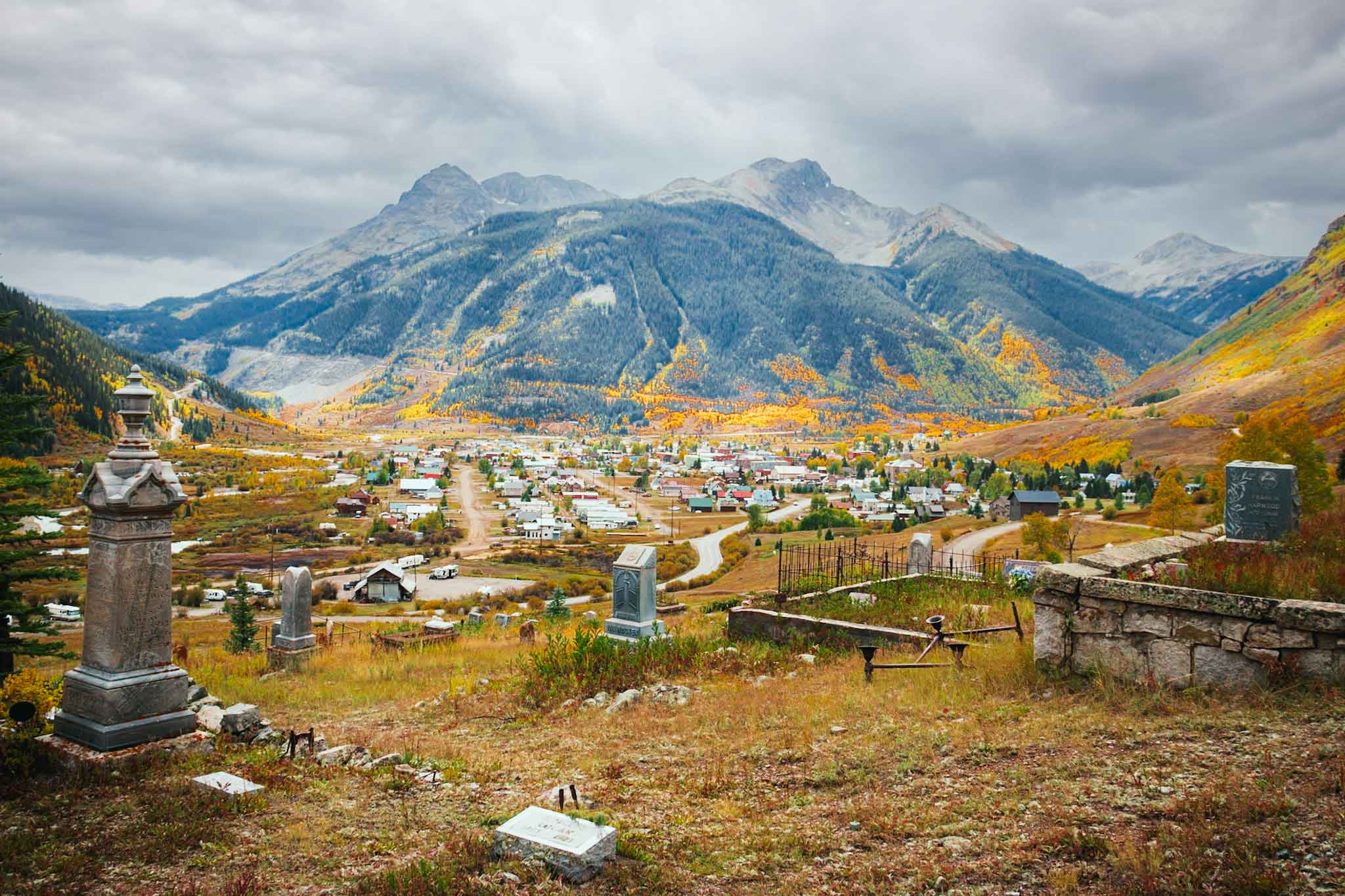 Ghost Towns of Eureka and Animas Forks – Silverton 🚗🚗
These well-preserved mining settlements north of Silverton are over 100 years old, and they're easily accessible via County Road 2. They're higher than where aspens tend flourish, but they have a wonderful autumn aesthetic all their own. If your vehicle isn't 4WD and high clearance, consider joining a Silverton Jeep Tour to not only explore these ghost towns, but to experience the stunning headwaters of the Animas River.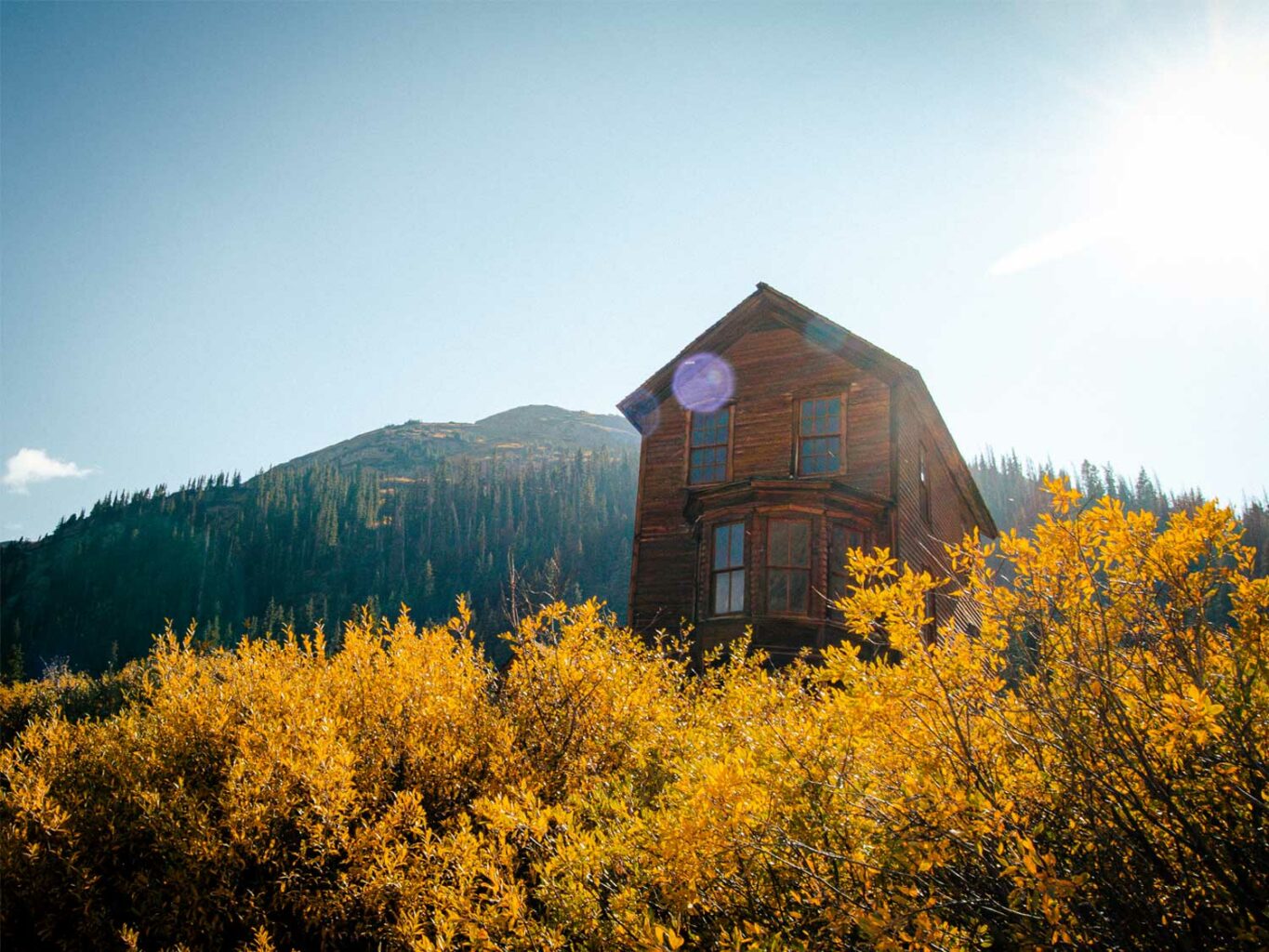 Via Ferrata – Ouray
Meaning "Iron Path," this type of climbing that originated in the Austrian alps is not for the faint of heart! Ouray's Via Ferrata allows you to traverse the rugged gorge of the Uncompahgre River until October 31— making for not only a memorable activity, but a destination for photos you can't get anywhere else. This might seem like an obvious side note, but, make you stay clipped in the entire time when stopping to take shots. Check out all you need to know about the Via Ferrata here.
To Moab via CO Highway 145 & 90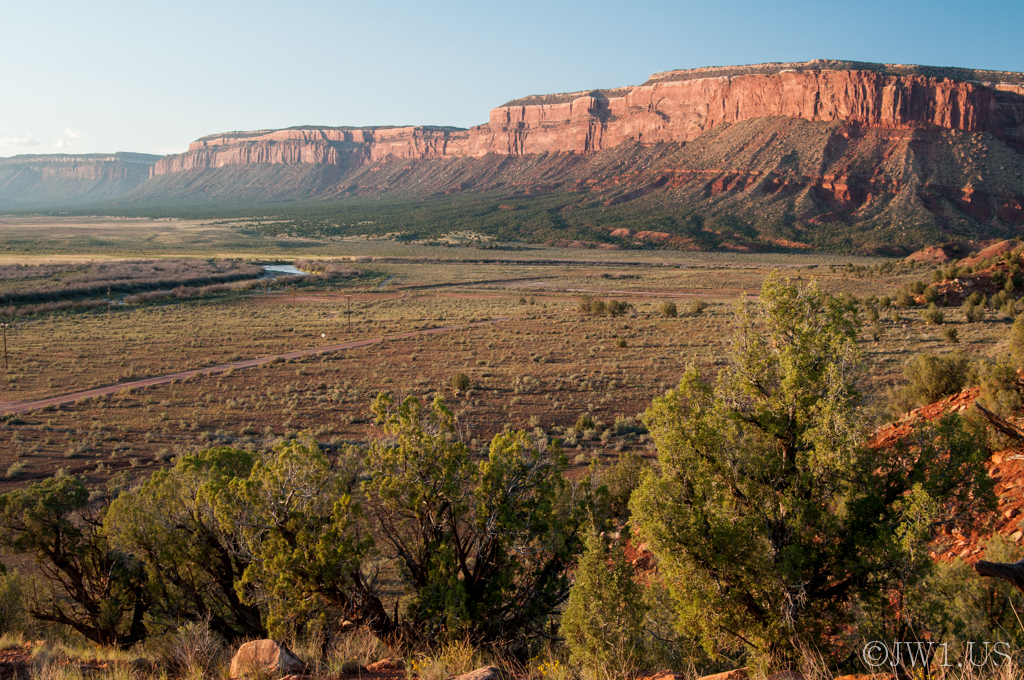 It's off to the desert now, unless you take a detour off the loop to Telluride, which we highly suggest if you have the time. If not, cruise Colorado 145 out of Ridgeway to the next surviving mining town of Naturita. Here, crimson cliffs exposed by the San Miguel river begin to steal the show.
From Naturita you'll take Colorado Highway 90 to Utah, a beautiful and lonely road that warrants plenty of stops to snap the La Sal mountains in the distance. The valley falls and rises again when it becomes Utah State Highway 46, but don't worry about the monotonous hills of sagebrush when you're spit onto US 191. Martian architecture will meld to the plains with the hour. The lower hanging sun this time of year makes the red rocks even redder, making your shots even yummier for contrast.
Moab Scenery to Photograph:
Castle Valley
The monuments of Castle Valley like Fisher Towers, Castleton Tower and Professor Valley are ESSENTIAL for this growing album we've got underway. The best angles to grab these shots from are without a doubt right on the Colorado River. Here, the cottonwoods are getting their glow on by early October. Check out Castle Valley rafting trips in the fall here.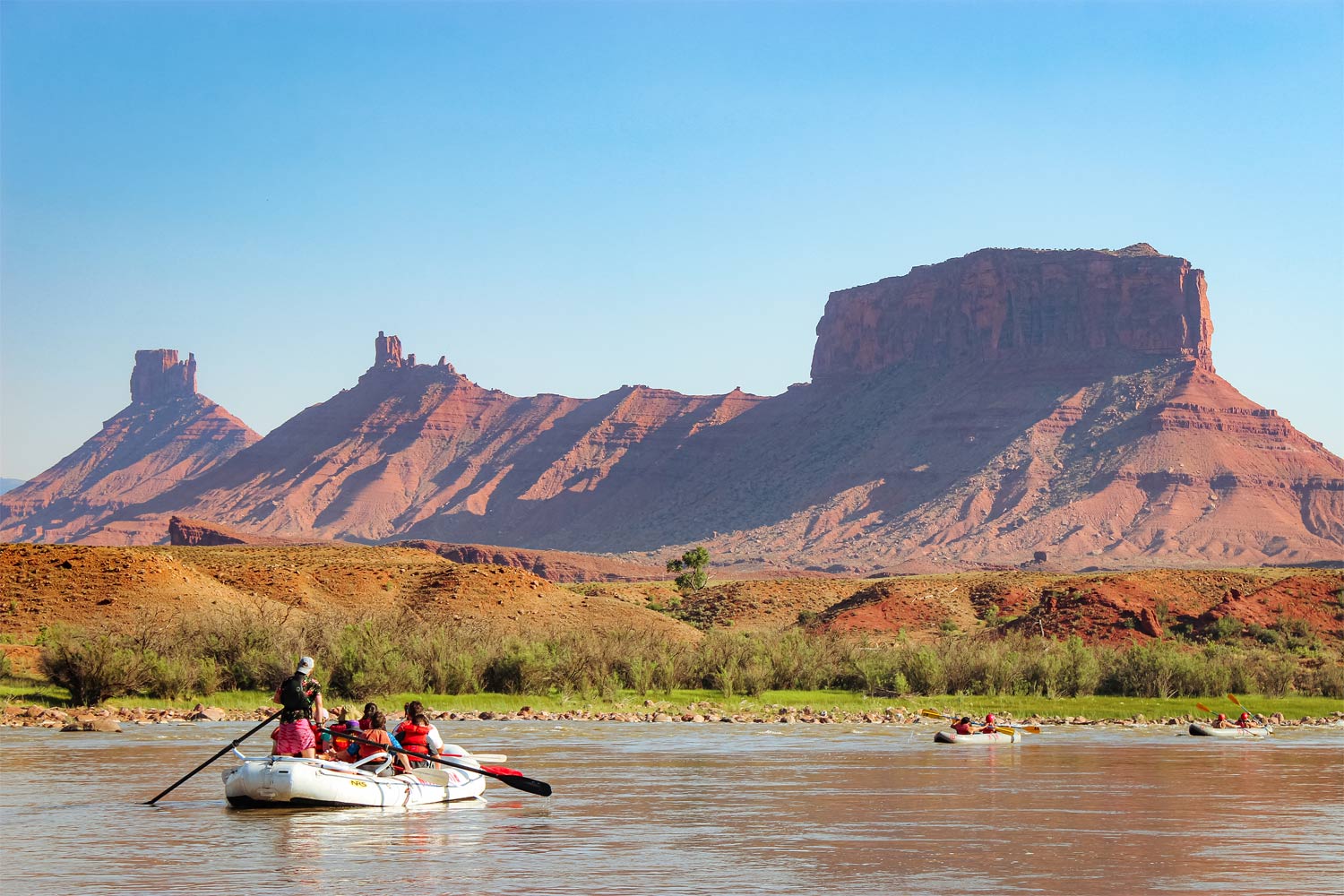 La Sal Loop
This cruise is a true juxtaposition of alpine and aeolian scenery, taking you up through the La Sal Mountains and down into Castle Valley. The loop takes about 2 -3 hours to complete. Watch for wandering cattle and wildlife on this old ranching road, especially in autumn! Get directions for the loop here.
Arches National Park
Yes, we know, you already know this one. But this National Park has so much more to it than Delicate Arch (not that we're saying you should miss this one). Luckily during fall, you'll have many of these iconic embows to yourself. Check out this amazingly comprehensive photographers guide that tells you the best times for certain arches to shoot.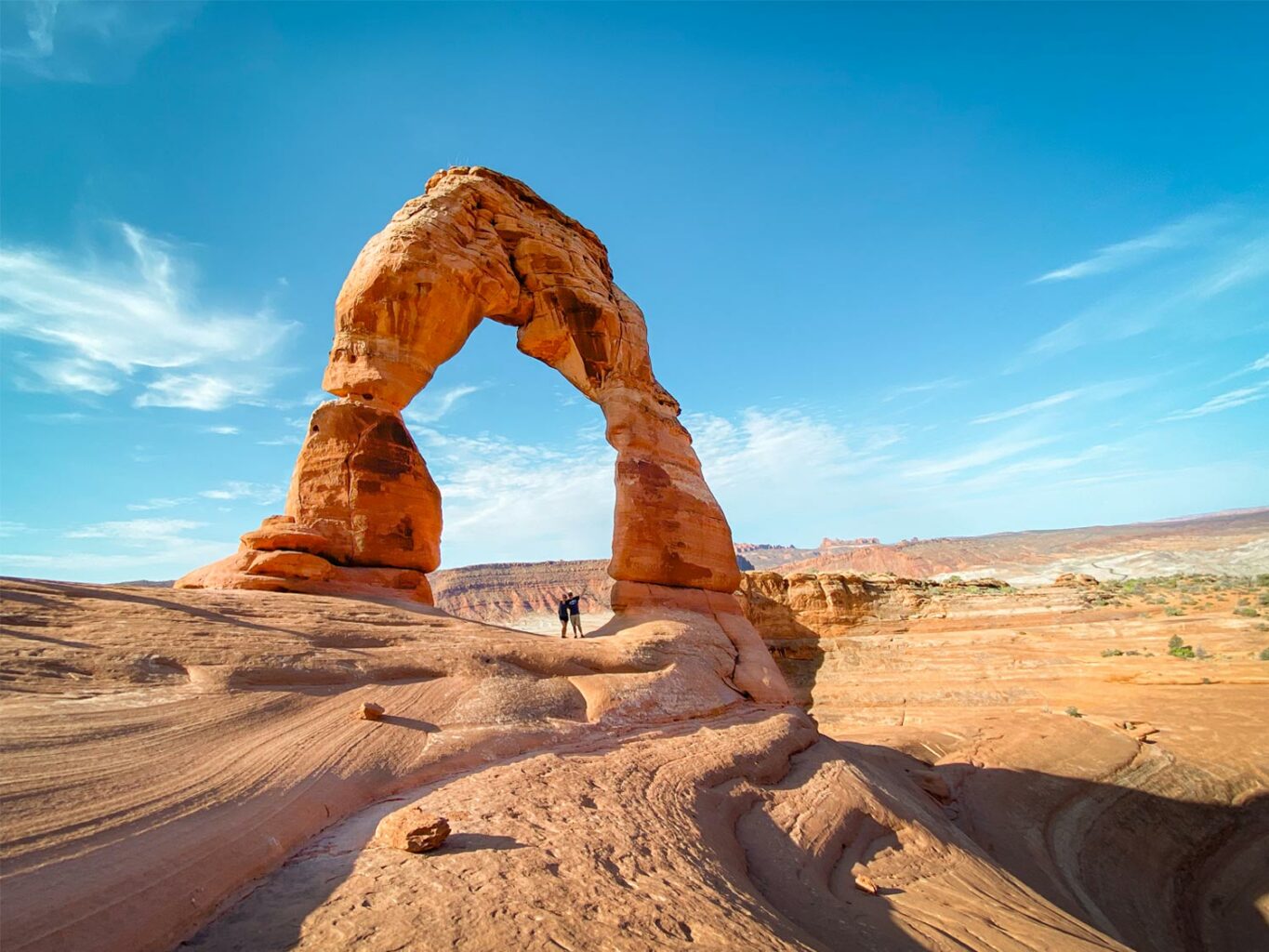 Dead Horse State Park
This overlook is the overlook to overlook all overlooks… Just trust us that that will make more sense when you're there. Dead Horse State Park is a multilayered masterpiece of geologic beauty soaring above a Colorado River bend, opening the views wide to Canyonlands National Park. Several movies and TV shows have been shot here, and if it's good enough for Hollywood, it's probably well suited for the ol' portfolio… or Instagram. Don't let your eyeballs or camera miss this spot at sunset.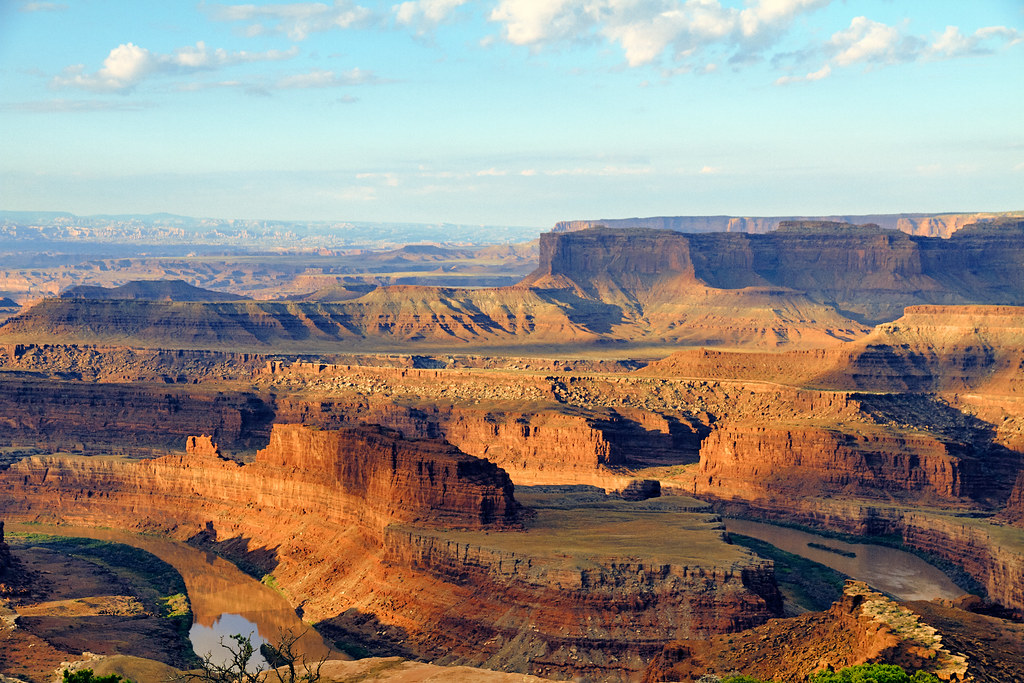 Fun Spots to Photograph in Moab:
Mill Creek Cowboy Bathtubs
This is a favorite swimming area that comes with some inconspicuous petroglyphs along the way. Plus, the glimmer of the cottonwoods in this little canyon keeps the fall vibes vibrantly alive! Check out the trail details here.
Birthing Scene Petroglyph 🚗🚗
This cherished petroglyph site is a rare gem. It's decorated in some of the most rare images of the Ancestral Puebloans from over 700 years ago, and it's right off Kane Creek Road— another fantastic venue to spend the day snapping at big beautiful yellow leaves and sandstone galleries.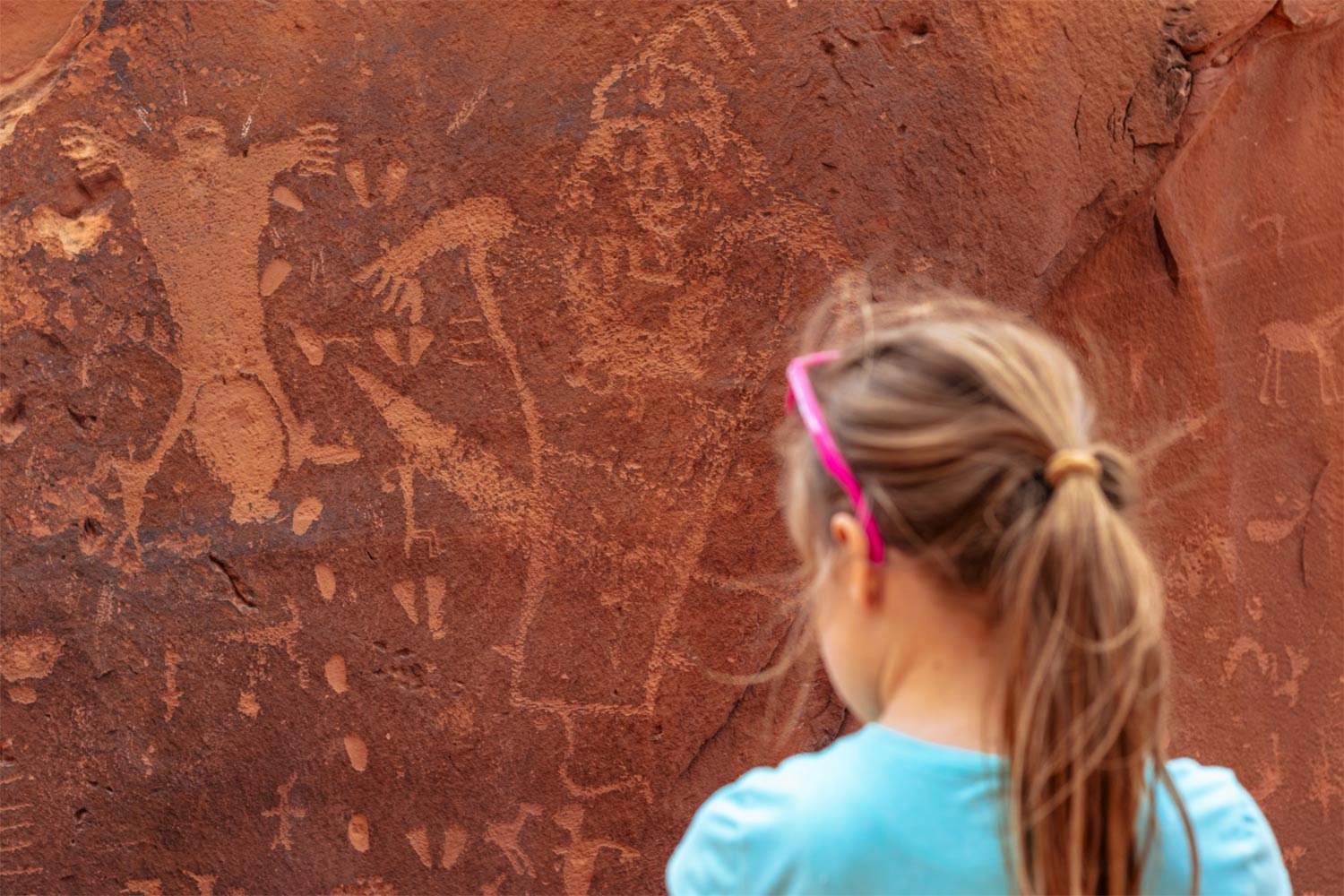 Indian Creek
This is the prime place for crack climbers around the world, especially in fall due to the cooler temperatures. Come photograph these crevice-hustling athletes from the approach, or from the wall yourself if you're up for an adventure! New to climbing? Check out Indian Creek climbing tours here where professional craggers will happily show you the ropes.
To Mesa Verde
This route back to Colorado is somewhat deceiving in what it has to offer photographers. Will it have the immediate roadside scenery of the Million Dollar Highway or Castle Valley's 128? No, but the detours along the way come with massive pay offs, including more National Park grandeur and overlooks for happy snappers.
Or, take a Detour to Telluride if you didn't take us up on it earlier… It's about 1.5 hours to head back to the Million Dollar Highway from Dolores if you decide to hold off on the Mesa Verde visit. If you have the time, you'll definitely want to catch Telluride's incredible colors climbing up the granite box canyon. For those who choose this route, visit Trout Lake on the way and Colorado's only geyser, and ride the gondola into Telluride. No discussion!
Scenery to Photograph on the Way to Mesa Verde:
Needles District
This district of Canyonlands National Park is on the way back to Colorado. If you have the time to spend the day here, DO IT! The spires, arches and overall landscape of the area is unlike anything else around Moab. Lean more about how to explore the Needles District here.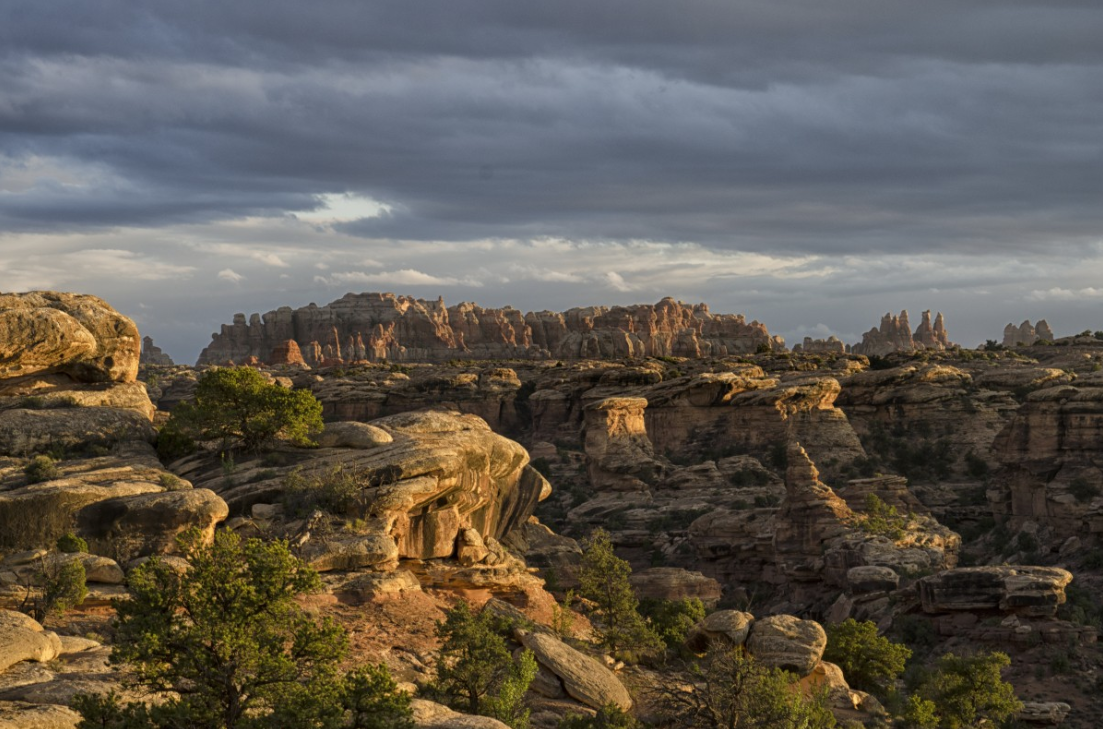 Abajo Peak 🚗🚗
This summit above Monticello offers 360 degree views of Colorado plains melding to the red rock galleries of Canyonlands' Needles. The Shay Ridge Trail nearby also offers incredible views and fall colors through tunnels of aspens.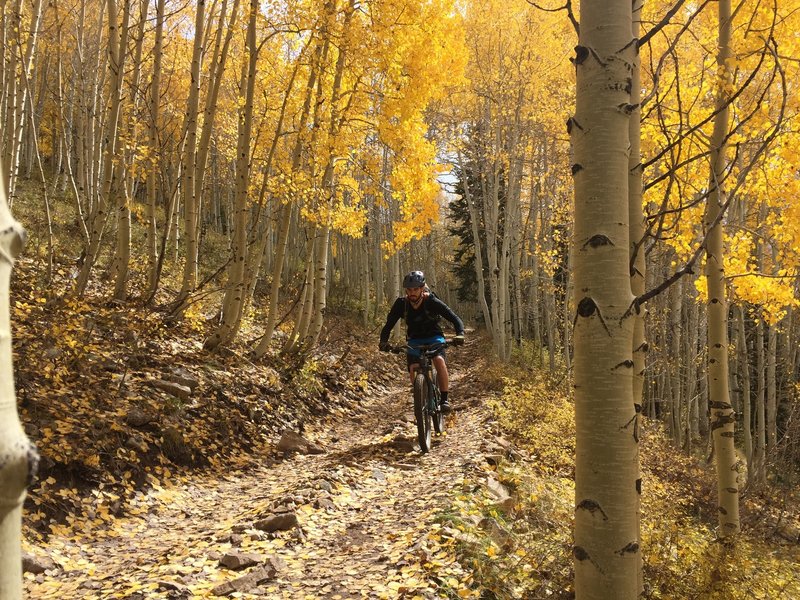 Under the Radar Spot off US 491: 🚗
The Dolores Canyon Overlook is about 11 miles from the little town of Dove Creek that you'll pass through on your way to Mesa Verde. The unquestionably majestic Dolores River Canyon is 241 miles long, which is only 36 miles less than the length of the Grand Canyon. Get directions to it here.
Fun Spots to Photograph at Mesa Verde:
Once in Mesa Verde, it's time to really put your technical skills to the test as the shaded alcoves create unique challenges to get your photos just right. Luckily, Mesa Verde National Park knows the grind well, and, like Arches, it has a comprehensive photography guide to being in the right place and the right time for perfect shots. The park also offers designated golden hour and twilight tours— hop on one if you have the chance!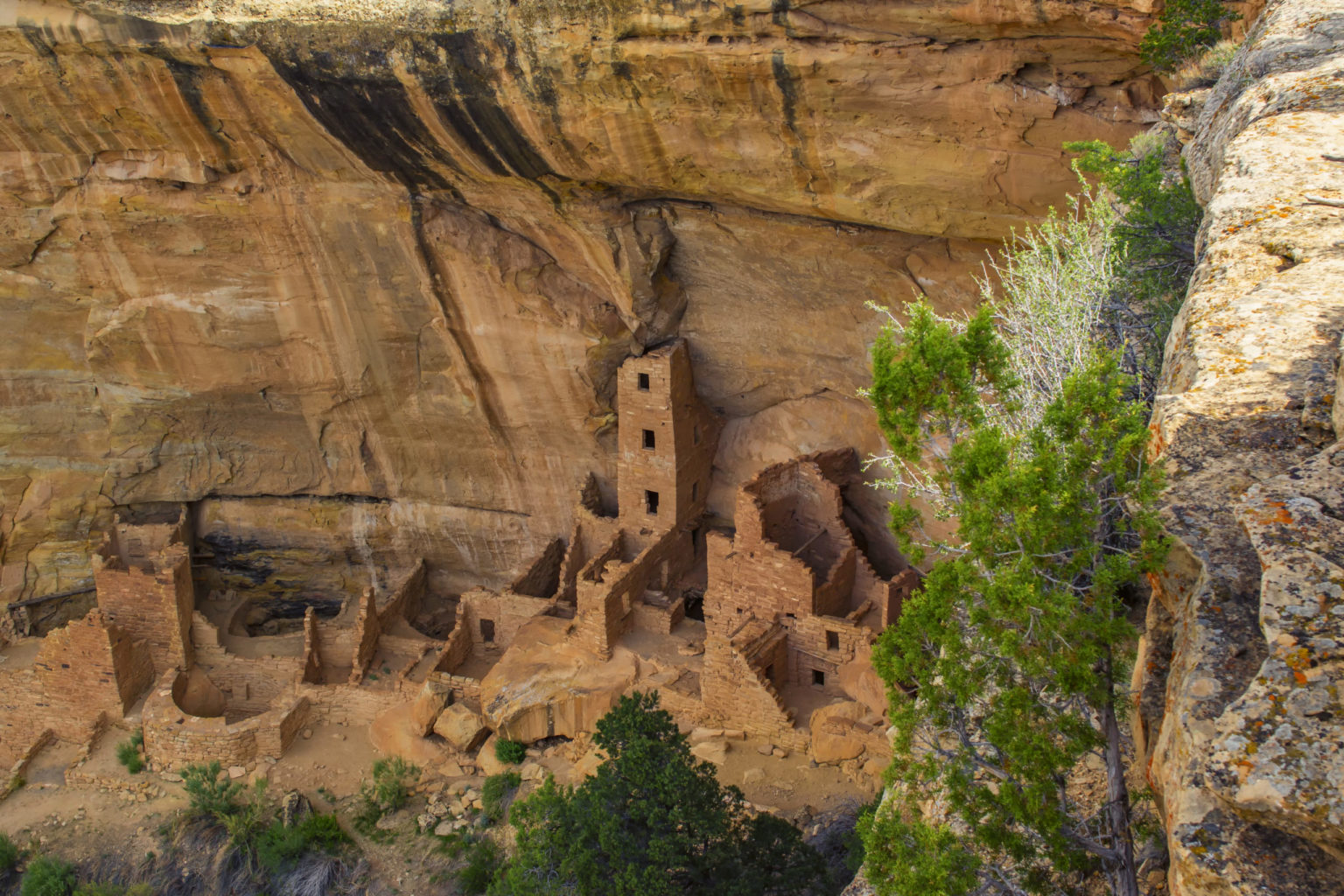 Long House
This guided tour is certainly a special one as it's the second largest cliff dwelling in the park. These looming ruins face southwest, which keeps them light throughout most of the day. Tours here area available until late October.
Step House
The Step House cliff dwelling can be visited on your own. There are 27 rooms and 3 kivas just waiting to be explored in solitude. It faces East, so get here in the morning for prime light!
Mesa Top Loop
An excellent overview of the park's most popular and interesting ruins that include overlooks to multiple cliff dwellings and access to mesa top ruins to explore. You can get the most out of the Mesa Top loop on a Guided Half Day tour of Mesa Verde.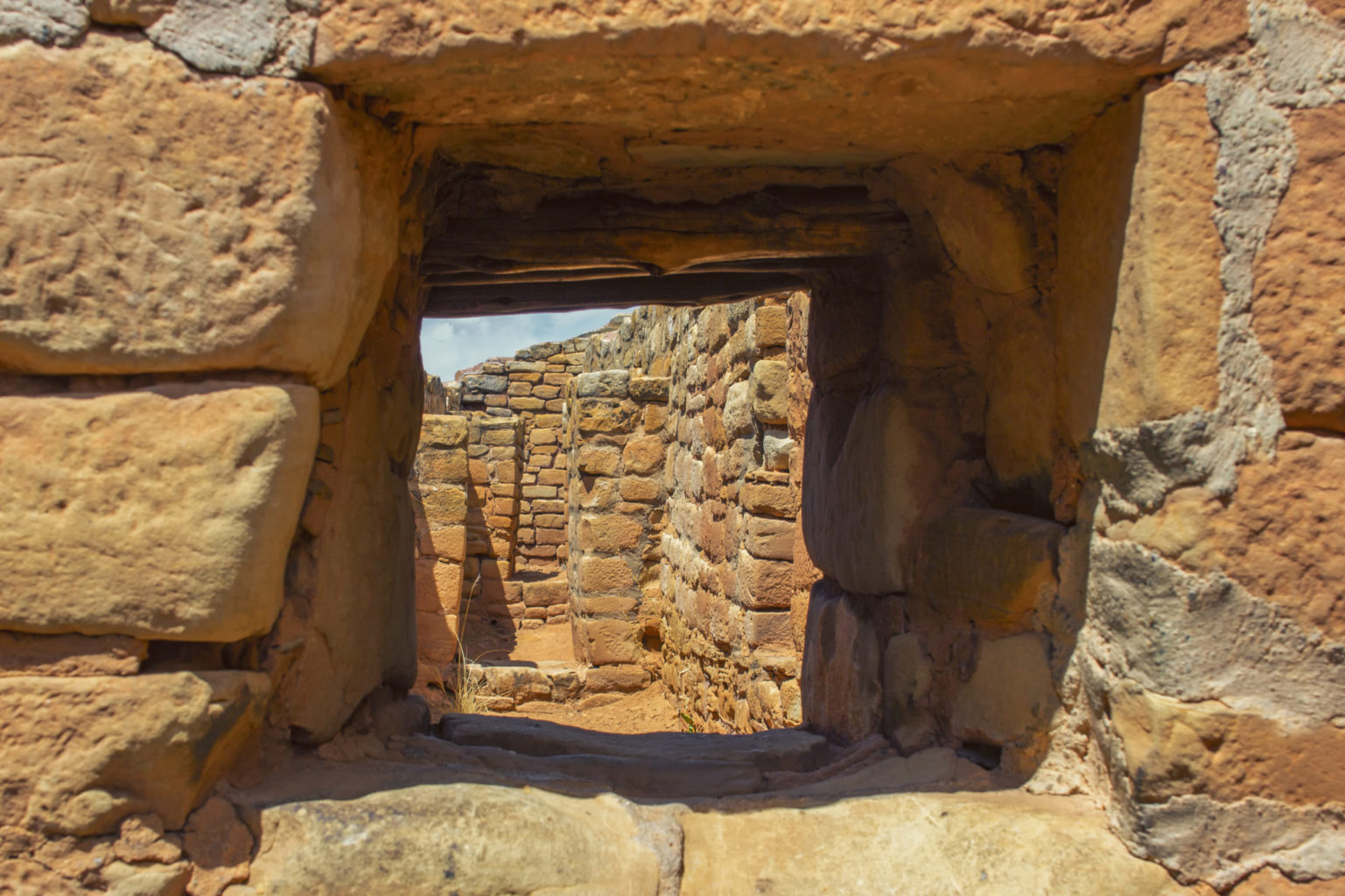 Back to Durango
On your way from the largest Cliff Dwellings in North America, you'll find Southwest Colorado's signature beauties emerge from the highway once again. The La Plata Mountains, a jaggy subrange of the San Juans, await to be captured in all their autumnal gloated swagger.
The La Platas are slightly lower in elevation compared to the peaks along the Million Dollar Highway, which makes the aspens turn a little later here. You'll catch them at their glowiest usually around the first week of October. These mountains also start getting snow again this time of year, making for a stellar palette of white, gold and purple mountain majesty for landscape photography.
Scenery to Photograph:
BLM trails from Mancos State Park 🚗🚗
After passing Jackson Lake of Mancos State Park, tunnels of aspens start to line the various off roading trails ribboning below Sharkstooth, Hesperus and Lavender Peak. You don't necessarily need an off roading vehicle to enjoy many of the roads in this area, but you'll see more if you do!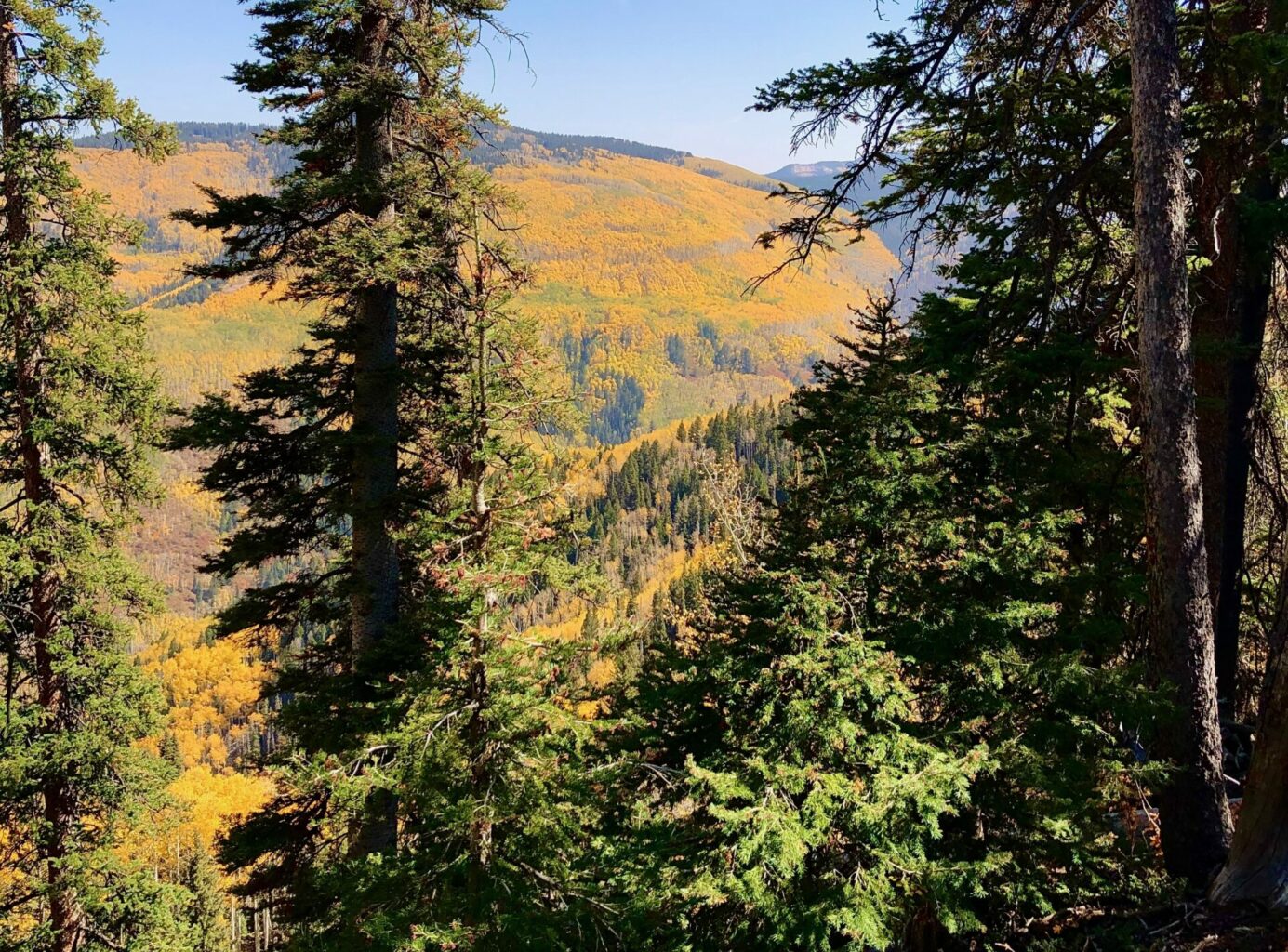 La Plata Canyon 🚗🚗🚗
The La Plata Canyon route eventually requires 4WD and high clearance the higher you go. If you're short on either of those attributes, consider taking a Durango Jeep Tour to explore the waterfalls, aspens and astounding views waiting up this river canyon.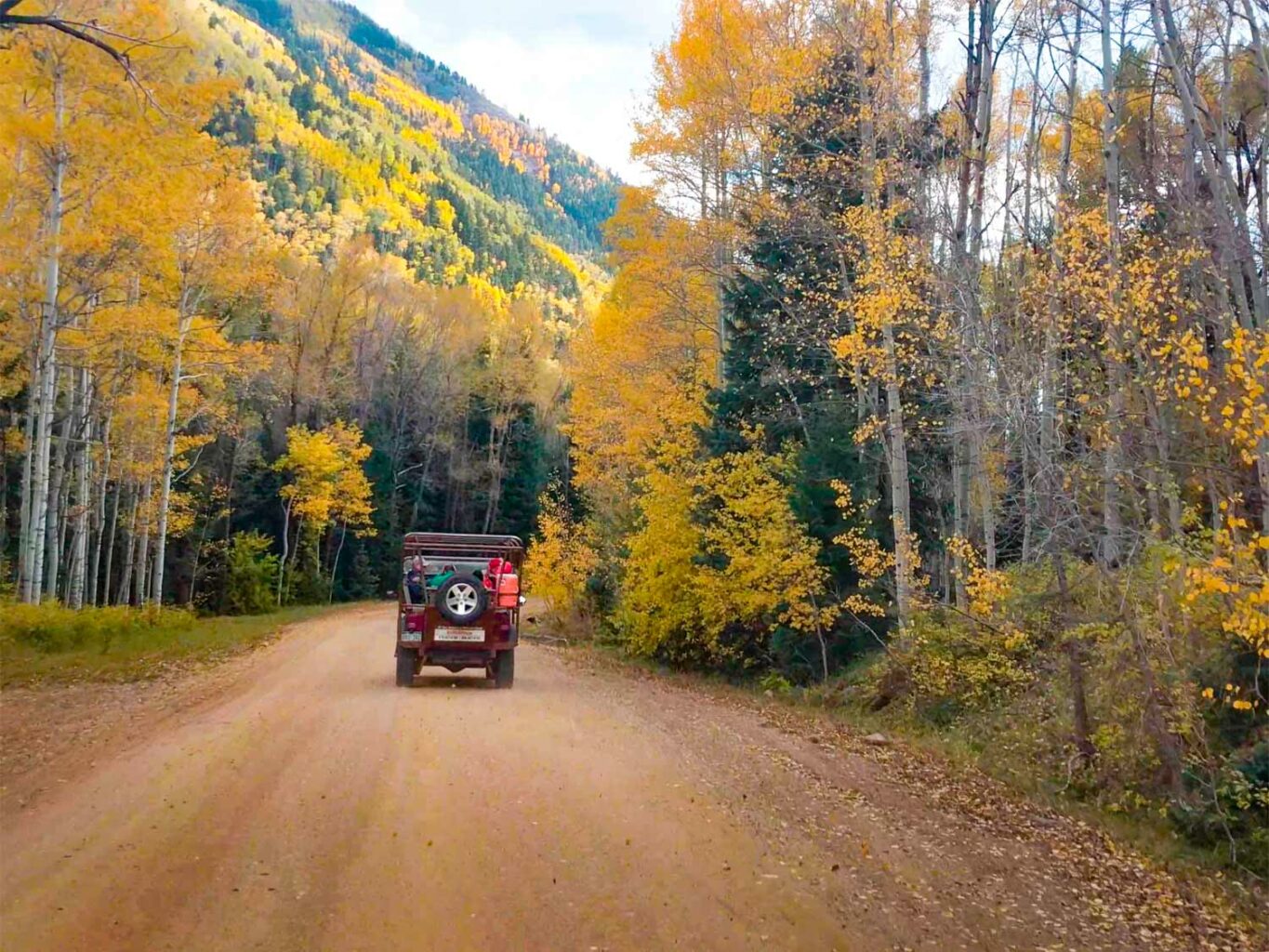 Fun Spot to Photograph in Mancos:
Fenceline Cidery is a unique destination in Mancos that is a must stop, even if you're usually "not a hard cider person." They'll certainly have something you'll like, and after all, what's a better fall activity than sipping on fermented apple juice amidst alpine landscapes?
That concludes this photogenic loop from Durango to Moab! We hope you find these destinations and adventure ideas helpful as you plan your fall photography road trip through this heavenly slice of the Southwest. Happy travels and pigmented picture taking!
More Reading
What the Cliff Dwellings of Mesa Verde Tell Us about the Ancient Ones 
Get New Blog Posts in your Inbox