The Four Corners Whitewater You Need To Know About
By Molly • July 11, 2017
There aren't many things better than floating down a Four Corners Whitewater river on a warm day and feeling the refreshing splashes of the waves.  The best part? Maneuvering through the red rock canyons covered in Alpine trees and getting to see the beautiful clash of the scenery of the different states. Almost where ever you are in the southwest, you will be able to find a river that is the perfect ratio of mild and wild for you. Four Corners Whitewater has it All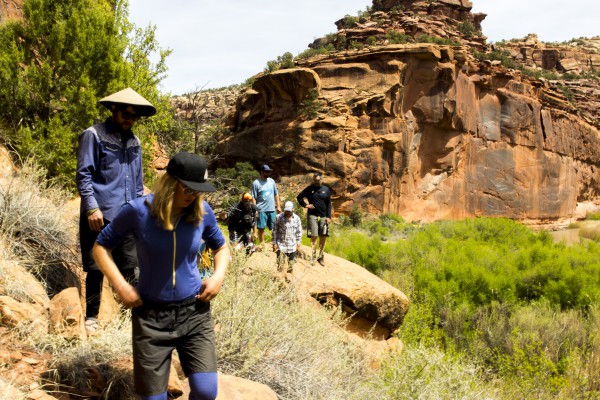 Mild Four Corners Whitewater Trips
The Green River Four Corners Whitewater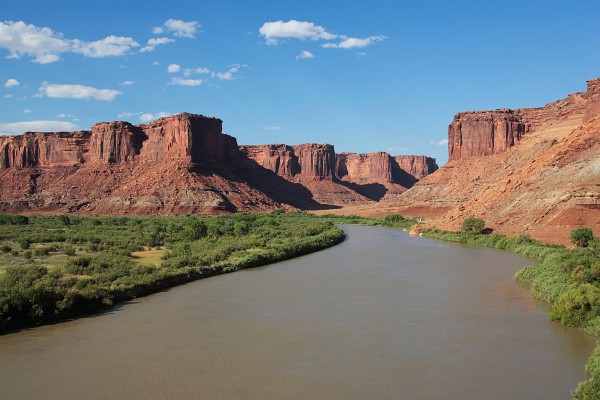 The first river I ever spent an over night trip on was the Green river, which was more than perfect for a swarm of 10 year olds with their parents.  The Green is a relatively calm, flat river that was great for hopping into inflatable kayaks or swimming between rafts. For those who want to experience a bit more of the famous Four Corners Whitewater, there are sections with larger rapids with names like Disaster Falls and Hell's Half Mile. Fortunately for any timid members, there are paths to walk around the rapids. As you continue on, you descend into the canyon carved into the Colorado Plateau by the river.  You truly get to raft through the heart of Utah.
Four Corners Whitewater The Colorado River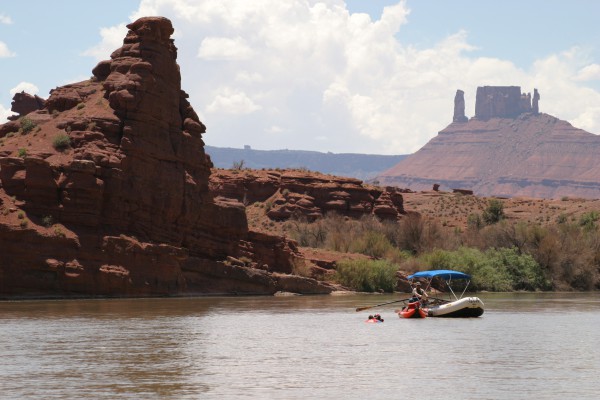 The Green River eventually feeds into the Colorado River; the next Four Corners Whitewater on our list. With all the Gooseneck turns you get to see both sides of the stunning red rock canyon walls as you float along. The Colorado is another superb route for families or groups who want a calmer trip. Known for its sandy beaches, this river is perfect for kids to run up on the shores before rinsing off in the warm water or for adults to rest their feet and relax from a long day in the sun.  Another amazing perk of this river is that the put-in's are just a few minutes away from National Parks like Canyon Lands and Arches. These are trips that depart from Moab, and can be anywhere from a ½ day to 3 day trips. For the convenience, ease, and stunning scenery, this river is considered Utah's Best Family Overnight Trips.
Four Corners Whitewater The San Juan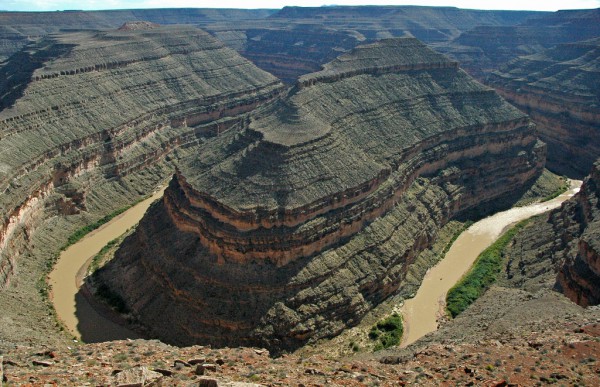 This is another amazing river for an overnight trip. For the most part, it is relatively mild with a few sections of class II rapids and one class III. While floating along, you can stare up at the towering red canyon walls that the river spent years carving. Another lesser-known glory of this river is the sections for cliff jumping. At a few of the camping spots there are trails to pools from previous flash floods. Some of my favorite memories from this river is looking at the tadpoles in the smaller pools on the way to the deeper ones for swimming. The river itself is the perfect balance of cool enough to be a relief from the desert heat and warm enough that you can spend the day swimming along the boat with out getting cold.
Read More:
How to Have the Best Time on a Moab Rafting Trip
Insta Inspiration for Your Next Raft Trip
Get New Blog Posts in your Inbox