Moab As Seen On TV – 8 Famous TV & Movie Locations In Moab To Visit
By Kim Cassels • April 12, 2021
Moab As Seen On TV – 8 Famous TV & Movie Locations In Moab To Visit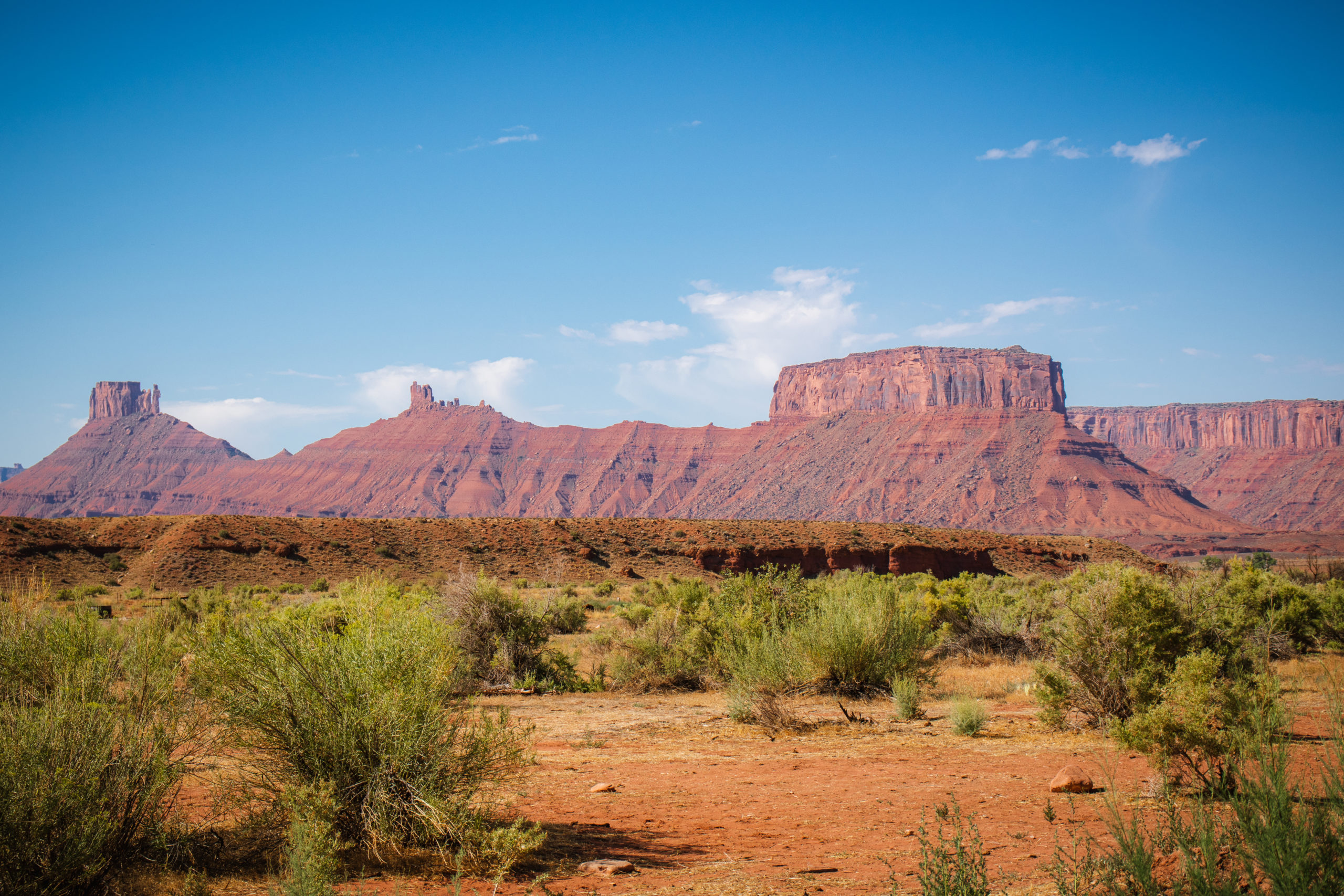 This probably doesn't come as a surprise, but Moab is like, totally famous. Its dumbfounding scenery is, as renowned western-movie-maker John Ford put it, "Where God put the West." With backdrops as remarkable as Dead Horse State Park and Professor Valley, it's understandable that Moab is a go-to for anything cowboy-related and plots of grand adventure. Check out this list of movie locations in Moab to explore during your next visit!
Thelma and Louise 
Released in 1991.
Directed by Ridley Scott, starring Susan Saradan and Green Davis.
When two gal pals hit the road for an adventure, they get a little more than they asked for after offing a rapist and raising some more hell along the way. The film was shot all around Moab, including the iconic final scene where Thelma and Louise take flight in their '66 Thunderbird in Dead Horse Point State Park.
To get to Thelma and Louise Point (yes, that is in fact the official name for the location of the last scene) take Shafer Canyon Road in the Island in the Sky District of Canyonlands National Park, or cruise Potash Road all the way there. Just be sure to hit the brakes when you get there so you don't recreate the movie scene.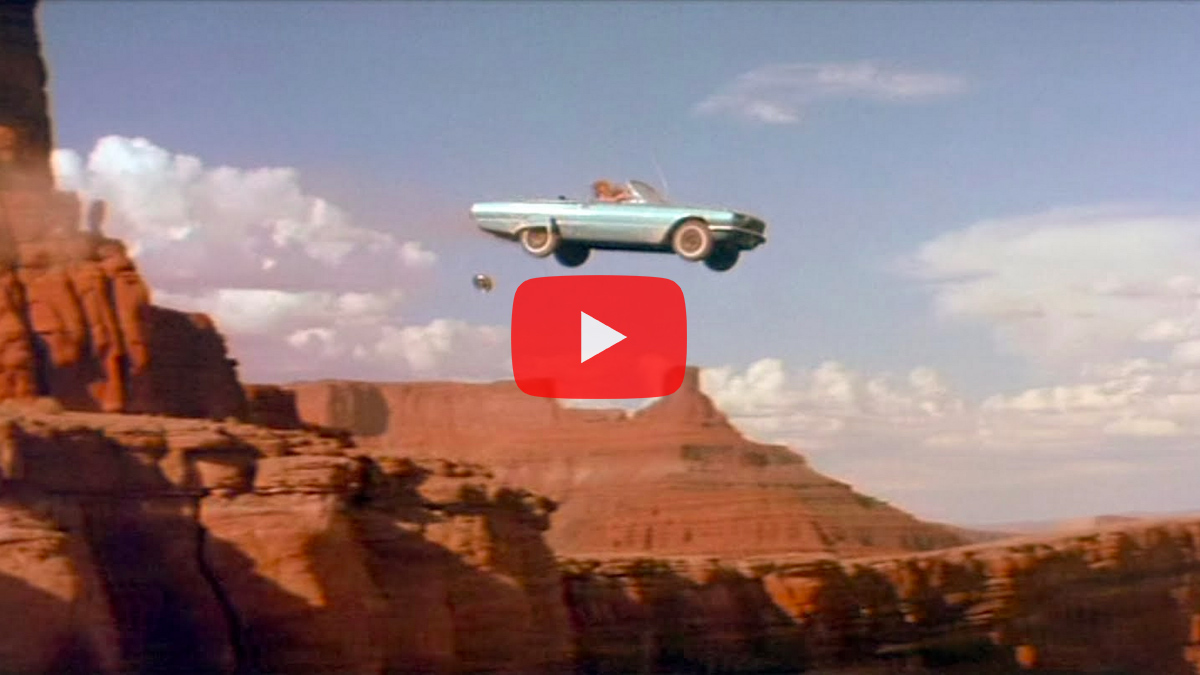 Indiana Jones and the Last Crusade
Released in 1989.
Directed by Steven Speilberg, starring Harrison Ford and Sean Connery.
The third entry in the Indiana Jones franchise. Although the main plot of the movie doesn't feature Moab, its exciting opening scene with a young Indiana Jones does. In this scene, a young Indy is on a Boy Scout trip traveling through Arches National Park. He eventually stumbles upon a group of grave robbers who uncover a golden crucifix in a cave. Indy attempts to steal it from them in an epic chase on horseback and a train, but ends up having to hand it over after the men catch him at his house.
The opening credits to Indiana Jones and the Last Crusade featured multiple scenic locations from Arches National Park, one of the two National Parks in Moab's back yard (the other being Canyonlands). The arch that's prominently featured in said opening scene is the Double Arch, and it's a great place to snap some adventurous Insta pics with your favorite fedora and bullwhip!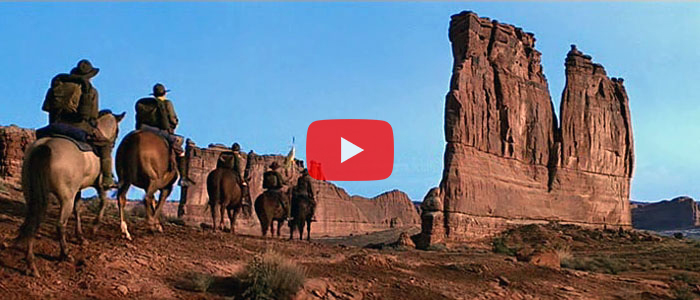 127 Hours 
Released in 2010.
Directed by Danny Boyle, starring James Franco.
This film is based on the true story of Aron Ralston, an avid outdoorsman who survived being lodged between a rock and a hard place for nearly a week in the most isolated district of Canyonlands National Park. 
Ralston lost his arm in the long lonely crevasse of Bluejohn Canyon, which was recreated in set-form for the movie. Some of the film was shot in Bluejohn Canyon, as well as Leprechaun Canyon, Sand Flats Recreation Area and the Moab Hospital, via Discover Moab. For those who are interested in visiting the actual location where Ralston lost his arm, don't try it on a whim! You could lose a limb yourself out there, after all.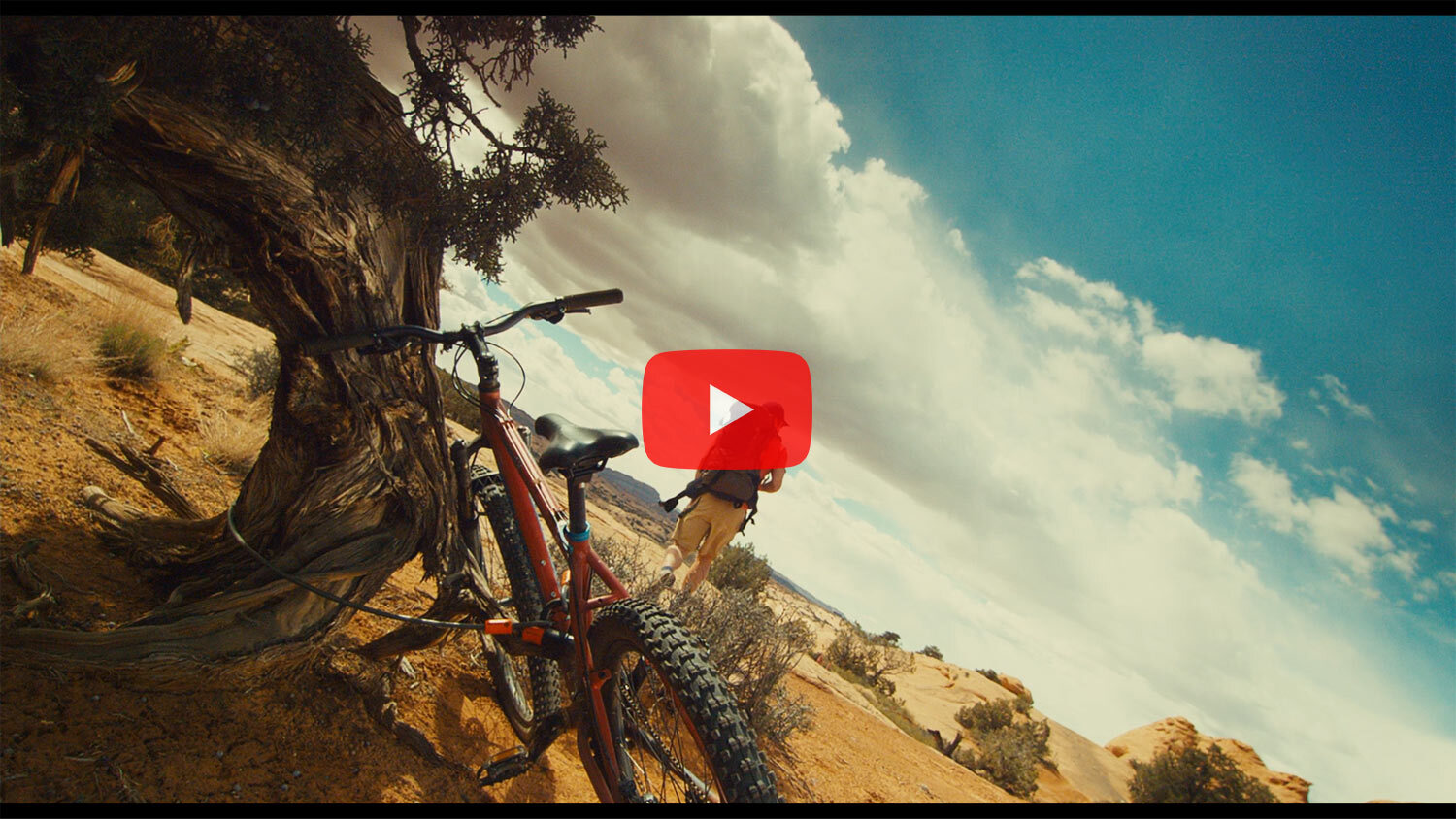 Rio Grande
Released in 1950.
Directed by John Ford, starring John Wayne and Maureen O'Hara.
It's 1879 and as settlers continue to put down their roots in Texas, a Lieutenant heads the defense against Apache raids from Mexico. Things get complicated when his estranged son shows up, and even more so when the mother comes to get him. 
So, the title character of this classic western is actually the Colorado River, since John Ford already had a well-established affection for Utah's landscapes over Texan plains. Much of the film was shot throughout Castle Valley up Onion Creek, Ida Gulch, and Professor Valley, via Discover Moab.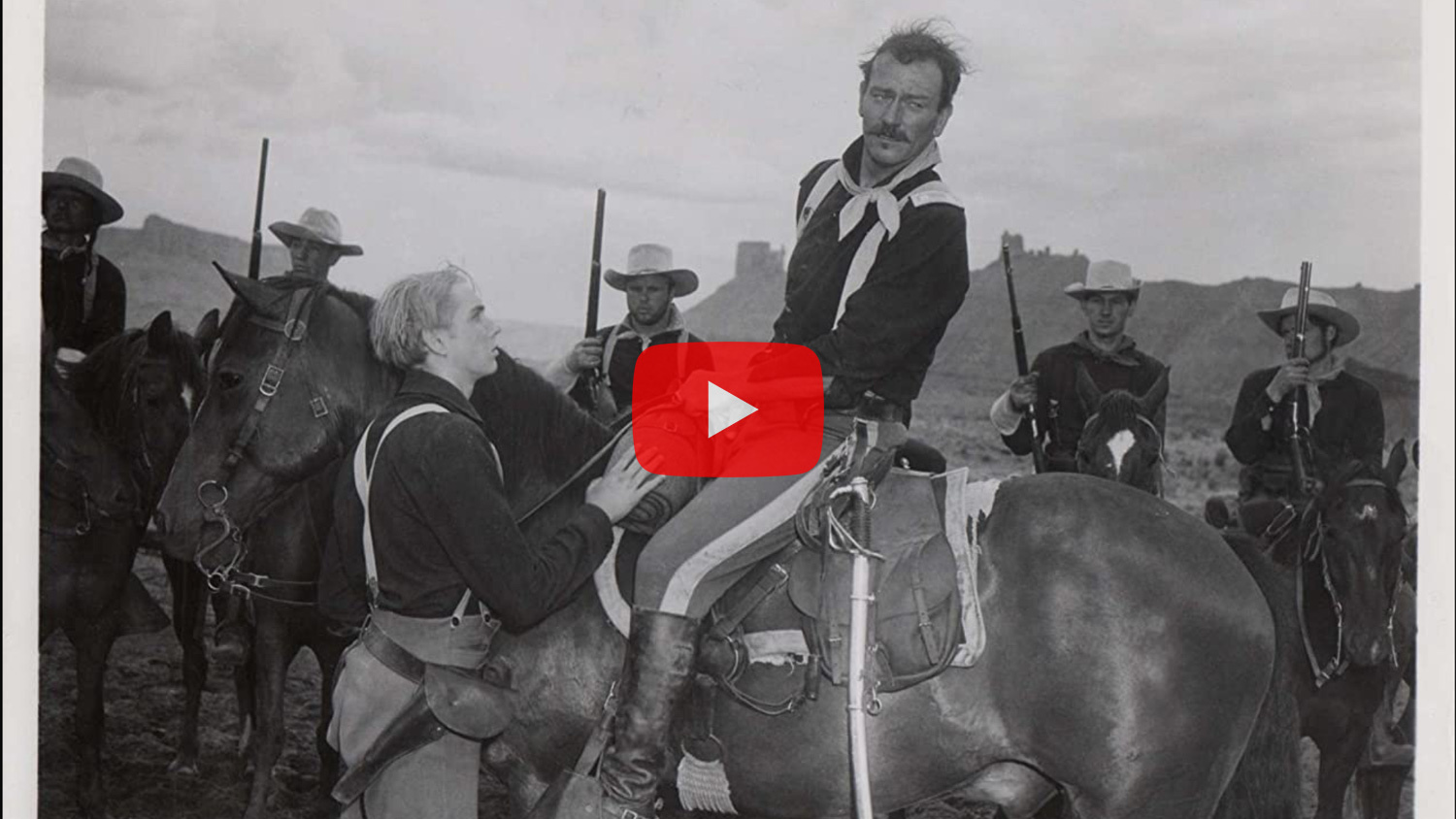 The Lone Ranger 
Released in 2013.
Starring Johnny Depp and Armie Hammer.
A Native American and a resurrected lawyer take matters into their own hands to bring a large network of western outlaws to justice. The film inspired from the 1950's TV series was set in multiple locations throughout the Southwest, and often mixed backgrounds from Utah with other desert landscapes.  
Some shots are caught from Professor Valley, and the unimaginable platform Reid awakes on is situated in the great void of Dead Horse Point State Park. Talk about waking up on the wrong side of the bed!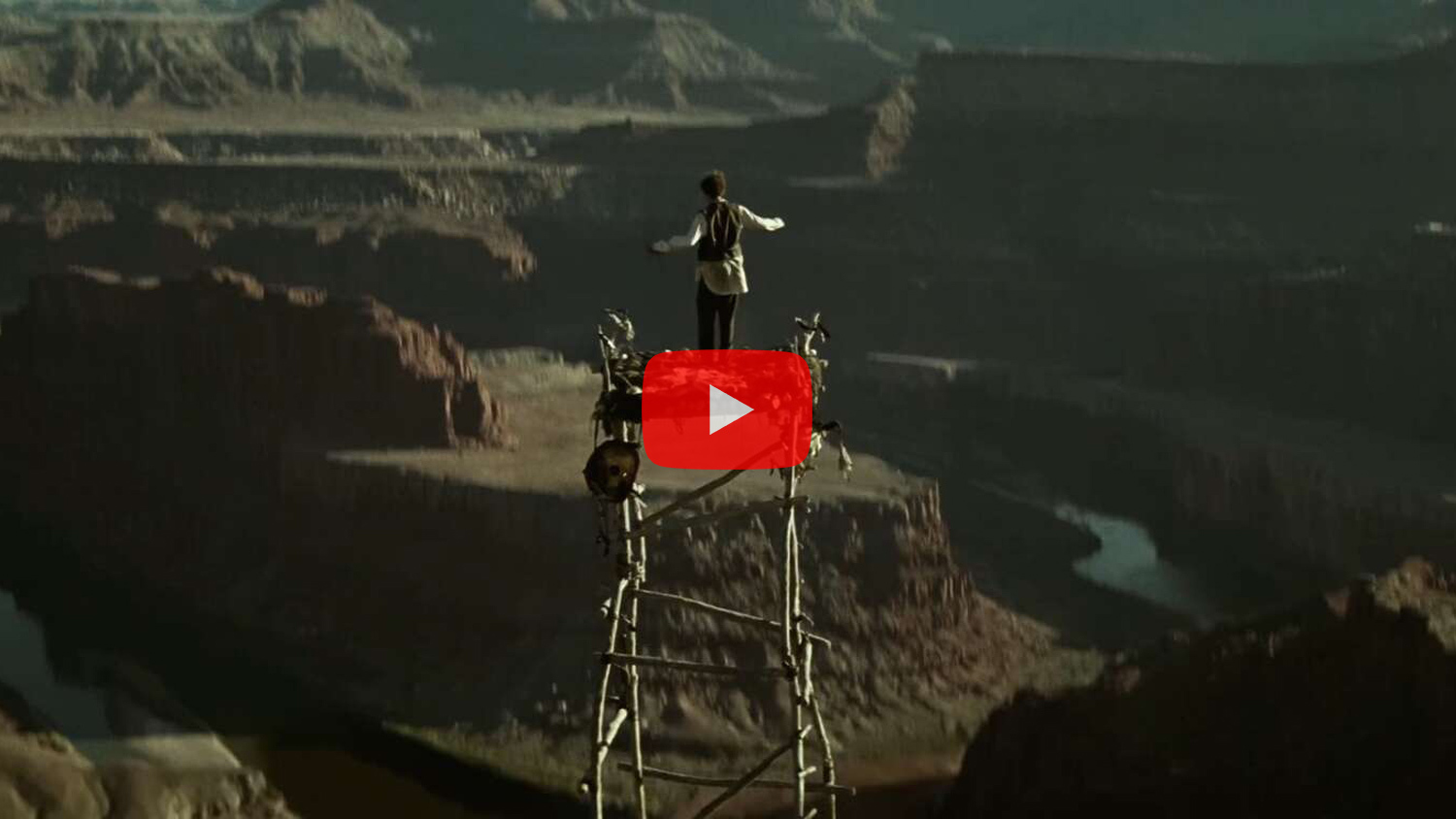 Austin Powers in Goldmember
Released in 2002.
Starring Mike Meyers and Beyoncé.
Two villains, Doctor Evil and Goldmember, team up for a world domination scheme that involves kidnapping Austin Power's dad and time traveling to 1975. While the primary plot of this gag film isn't in Moab, the delightful opening scene with stand-ins Tom Cruise and Gwyneth Paltrow is.   
To "cruise" the scenic areas of this completely anecdotal action scene, hop on HWY 128 and head near Hittle Bottom, or HWY 279 on Wall Street, via Discover Moab. It certainly makes for a very groovy drive.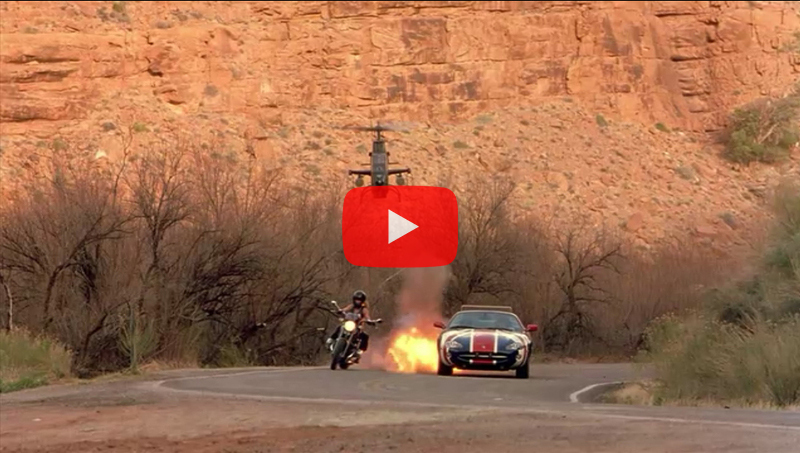 Galaxy Quest
Released in 1999.
Starring Tim Allen, Sigourney Weaver, Alan Rickman, and Sam Rockwell.
A cinematic love-letter to Star Trek and its legion of fans, this meta sci-fi action comedy shows what might happen if a burnt out TV actors actually embarked on a galactic adventure. At one point, the cast visits a strange desert planet which hosts vicious goblin-like aliens as well as massive stone creatures. The location for this scene is Goblin Valley State Park, a beautiful and low-key state park just a one and a half hours outside of Moab.
To get to Goblin Valley from Moab, get onto I-70 W for 31.5 miles and then take exit 149 for UT-24 W towards Hanksville. From there, it's a gorgeous 25-mile drive until you take a right onto Temple Mt Rd for 5 miles, followed by a left onto the Goblin Valley Rd which takes you right to the titular valley. And remember: Never give up! Never surrender!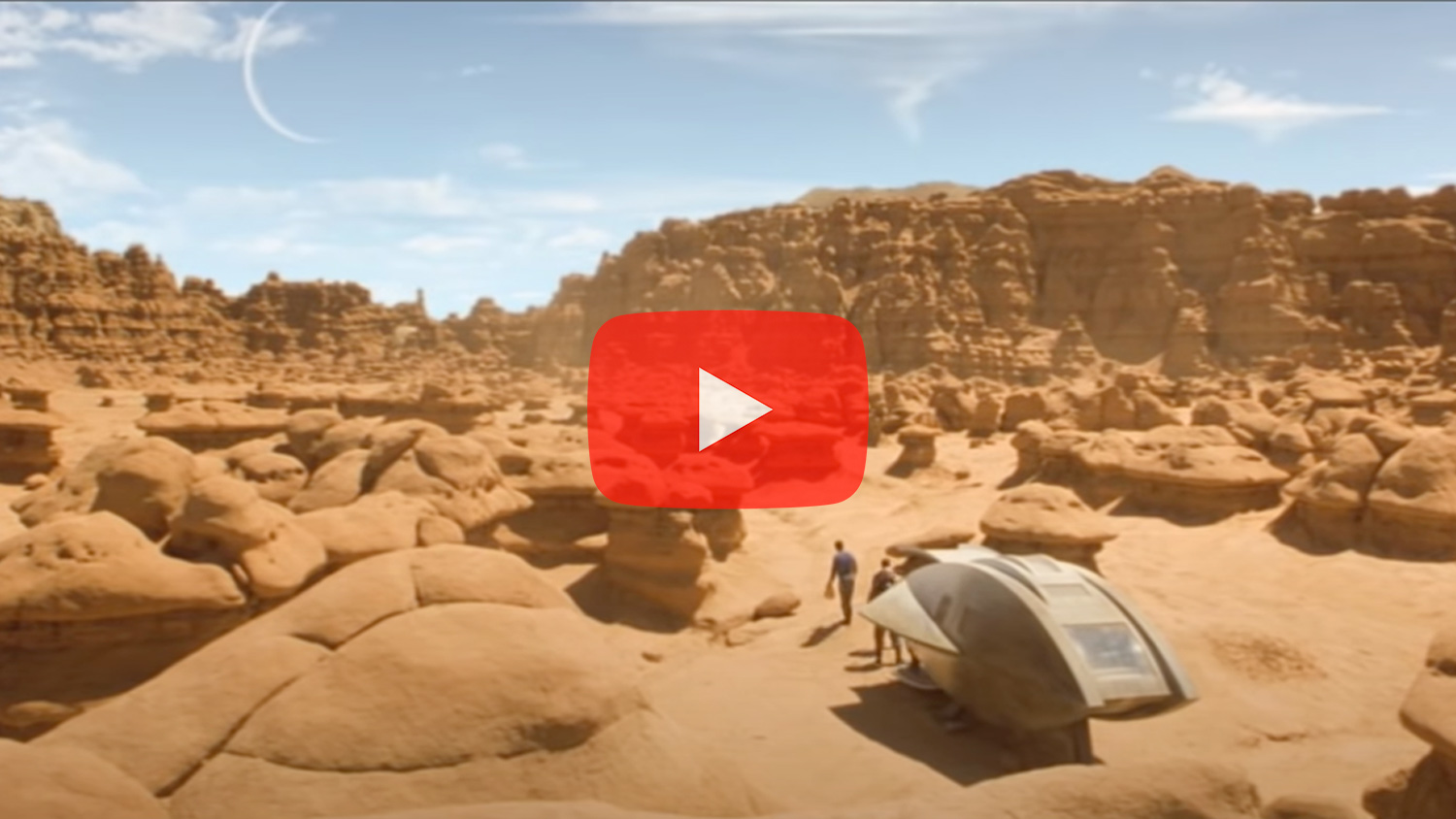 Westworld (Series)
HBO began this series in 2016.
Starring Evan Rachel Wood, Thandiwe Newton, Jeffrey Wright, Ed Harris, and Anthony Hopkins.
In the future, video games go from virtual reality to… real reality. And in Westworld, the players (AKA Guests) enter an interactive, sprawling world inhabited by lifelike androids who may, or may not, be gaining consciousness. If that description's a little confusing, just imagine Bladerunner meets the wild west and that's basically it.
Various locations in Castle Valley, Fisher Towers, and Dead Horse State Park are featured throughout Westworld's first and second season. Just remember not to get lost in the maze.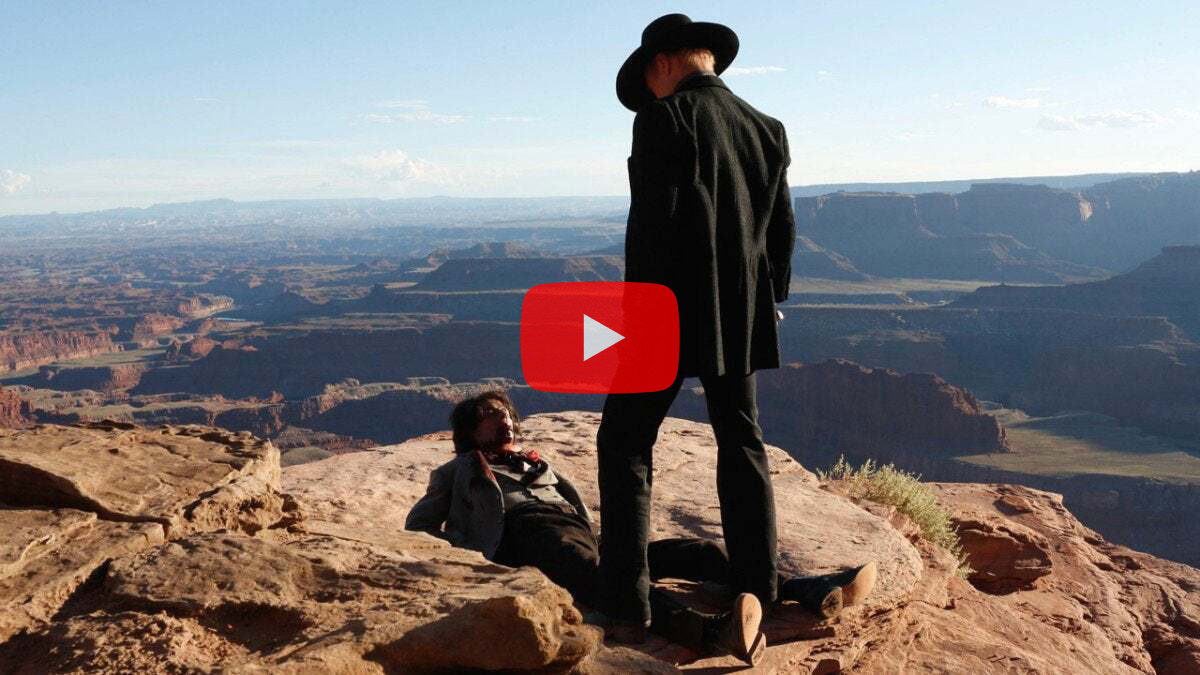 And that's it for the 8 movie locations in Moab we recommend checking out on your next visit! Then, after you've taken in the scenes from the big and silver screens, you can join us for a spot of Moab Rafting or embark on an epic Guided Jeep Tour!
More Reading 
9 Things You Should Know Before Off-Roading in Moab 
Get New Blog Posts in your Inbox