How to Ball on a Budget in Telluride
By Kim Cassels • June 27, 2023
How to Ball on a Budget in Telluride (Spring & Summer Edition)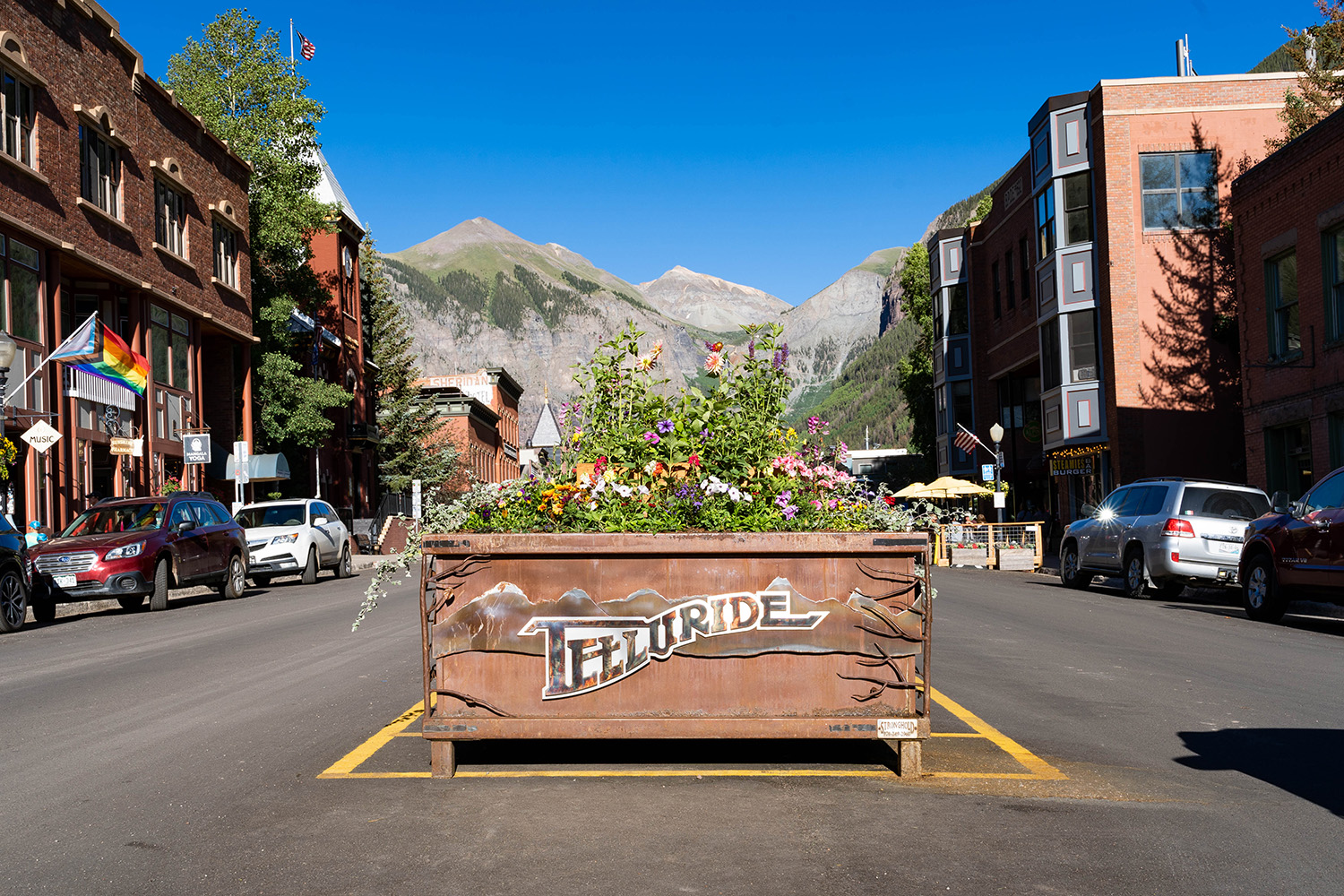 Trying to ball out while sticking to a budget in Telluride? It can be done! Because while this beauteous box canyon may be bougie, there are plenty of free and inexpensive ways to enjoy yourself besides taking a good old fashioned hike. But don't forget to do that too, because the trails out here are stu-to-the-pendous.
From where to stay, what to do, and what's worth shelling out for, check out these tips that will have you ballin' on a budget in Telluride.
Where to Stay
If you've ever had the courage to throw in an Airbnb or hotel search in Telluride, the prices start pretty steep. So if you want to save on your stay, here are a few solid options.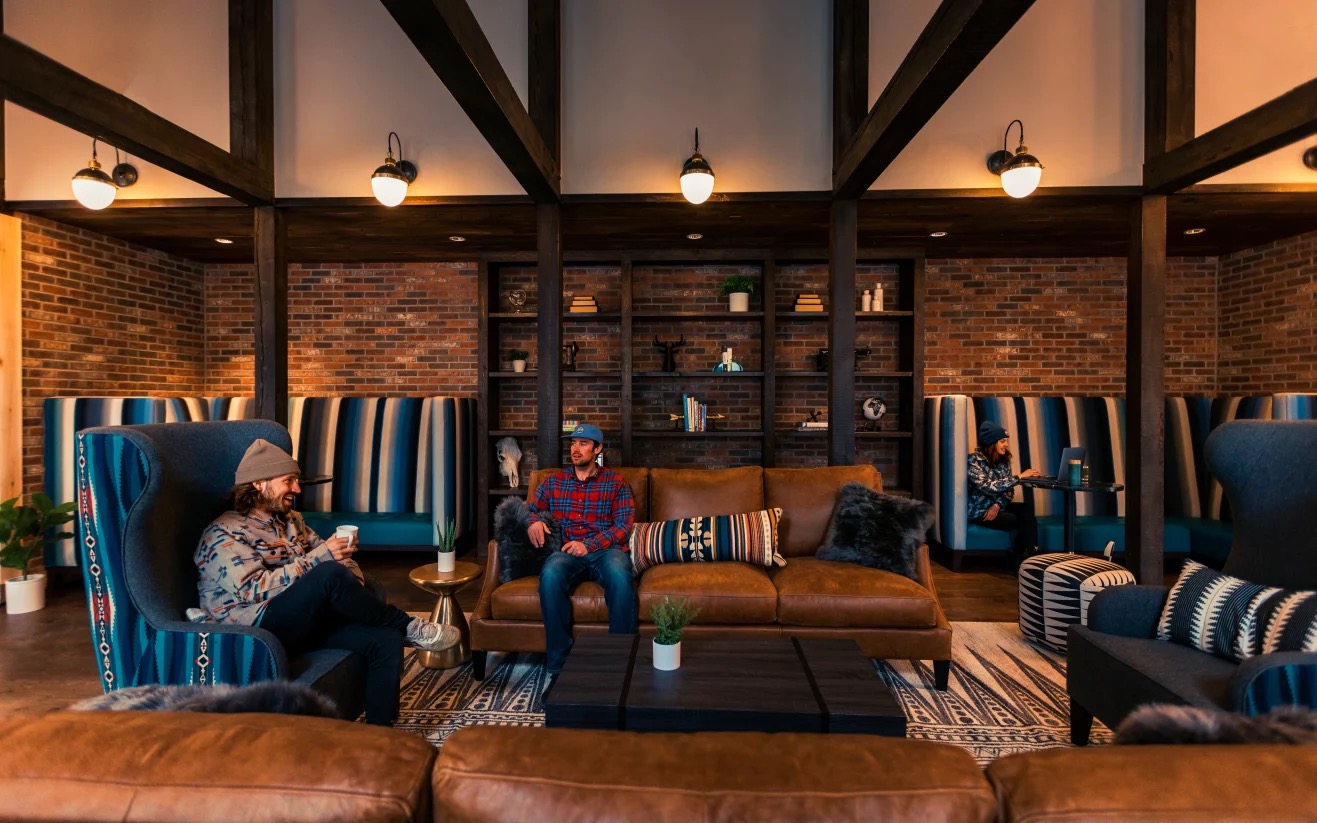 The Bivvi Hostel
As Telluride's one and only hostel, this is the most affordable stay in the area without question. The Bivvi Hostel offers beautiful and modern rooms ranging from personal suites to 6-person dorms, which are epically priced like any other hostel you'd find in the US.
The lodge also offers a continental breakfast, community kitchen, scenic outdoor grilling space with a hot tub, and cozy bar! Those who have many-a-hostel under their belts, this one is definitely on the high-end side. Keep in mind, the Bivvi is 20 minutes from town, so plan to have some wheels with you!
Dispersed & Free Camping
Right next to Matterhorn Campground 20 minutes from Telluride, Priest Lake is a free campground that does not allow trailers since space is limited here. There is a vault restroom along with fire pits in the designated sites.
Caddis Flats is a free campground along the San Miguel River about 30 minutes from Telluride. It's mostly an open lot with a few designated areas, which does have vault toilets. Keep in mind, Caddis Flats is used as the boat launch for Telluride rafting trips.
This is a smaller dispersed campground with San Miguel River access. It's a great base camp to nearby trails, and is 25 minutes from Telluride.
This is a scenic route between Ridgeway and Telluride that offers primitive campsites along the way. Bring a high clearance 4WD if you'd like to camp here! And since there are no vault toilets, figure your bathroom situation out before you arrive. Last Dollar Road begins near the Telluride Airport.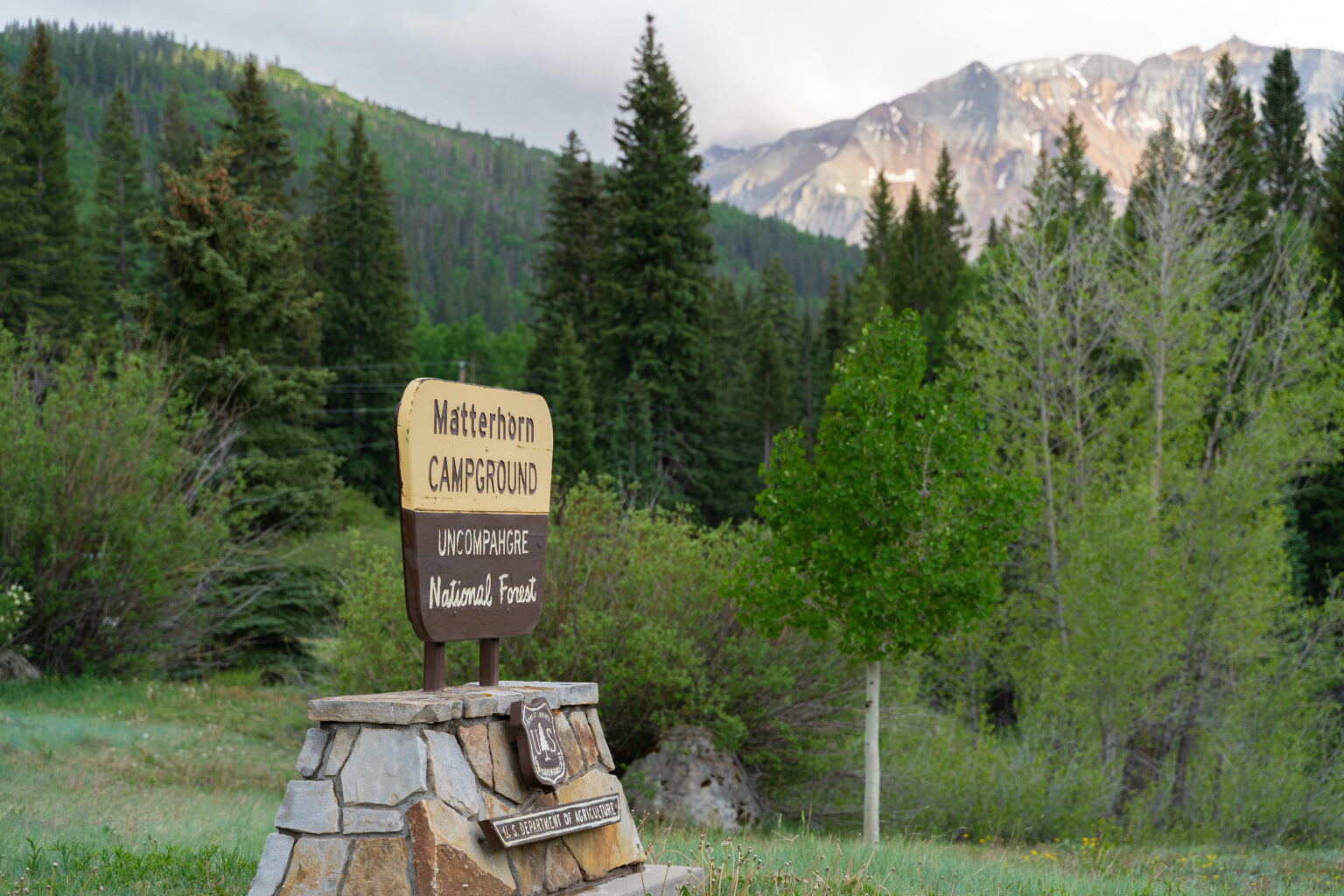 Established Camping with Hookups
This is one of the more developed campgrounds 2o minutes from Telluride, with 4 electric/septic hookups out of the 28 sites available. It also comes with showers and free firewood.
Matterhorn is a perfect spot for those who want to fish at Trout Lake, or hike the Lake Hope trail. Book this campground in advance.
Named after its incredible views of Sunshine Peak, this campground is a first-come-first-serve with 15 available sites. Each site has a picnic table and fire pit, and firewood is available for purchase if you didn't bring your own. Sunshine Campground is about 15 minutes from Telluride.
7 Inexpensive or Free Things to Do in Telluride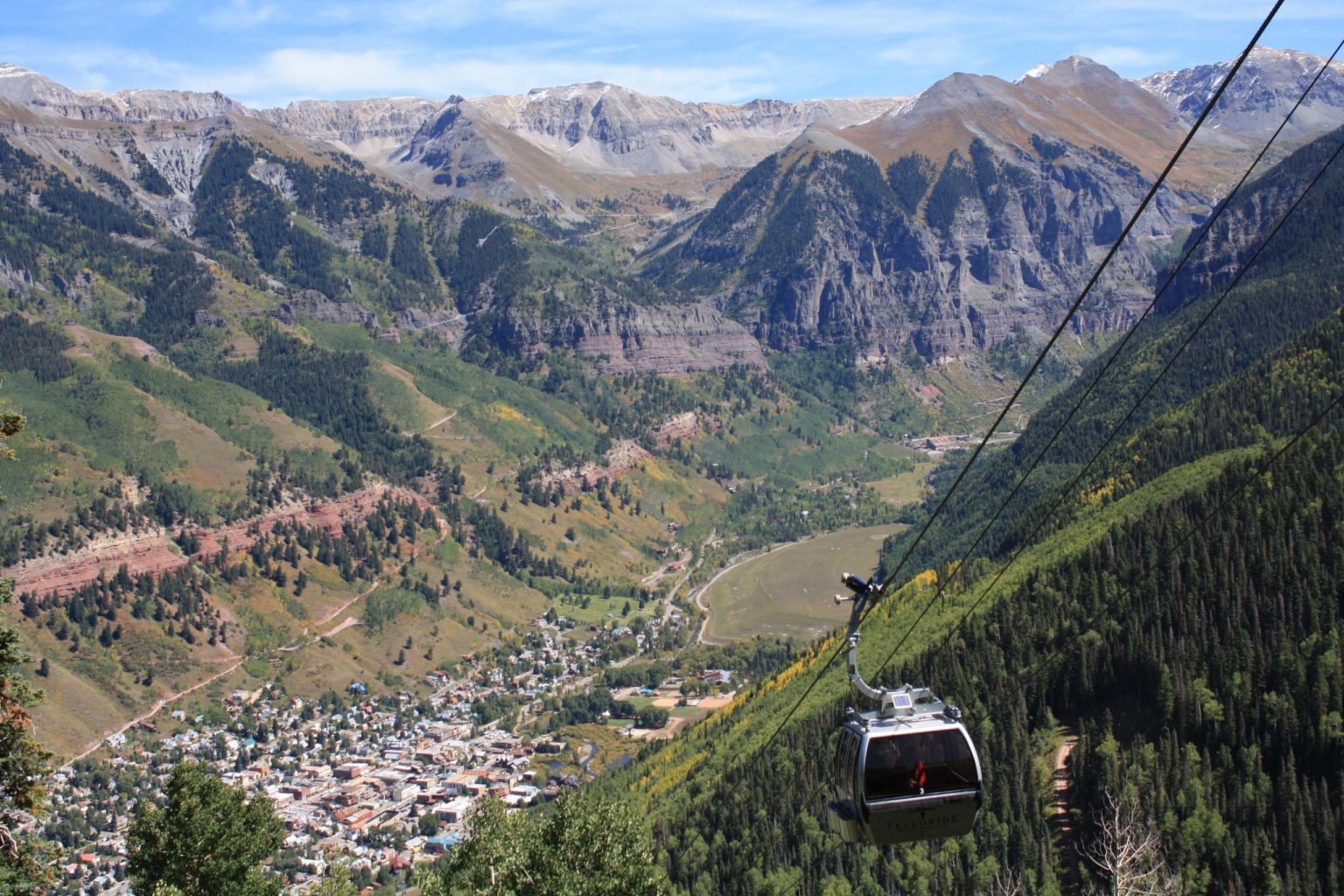 #1 Ride the Gondola
Ride it all day if ya want! You don't have to have plans in Mountain Village to enjoy this obnoxiously scenic ride. It's also a great way to access restaurants and trails mid-way up the mountain.
Sick stats and info on the Telluride Gondola here.
#2 Disc Golf in Mountain Village
If you're looking for something free to do in Telluride's Mountain Village, the 18-hole frisbee golf course is a must. The course starts across from Market Plaza, which is right by the gondola.
#3 Shop the Telluride Thrift Store
The Telluride Thrift Shop is a small yet mighty spot to score on donated treasures. Particularly on outdoor gear! So if you love a deep discount on high-quality clothing and other goods, don't miss it!
#4 Check out these Happy Hours in Telluride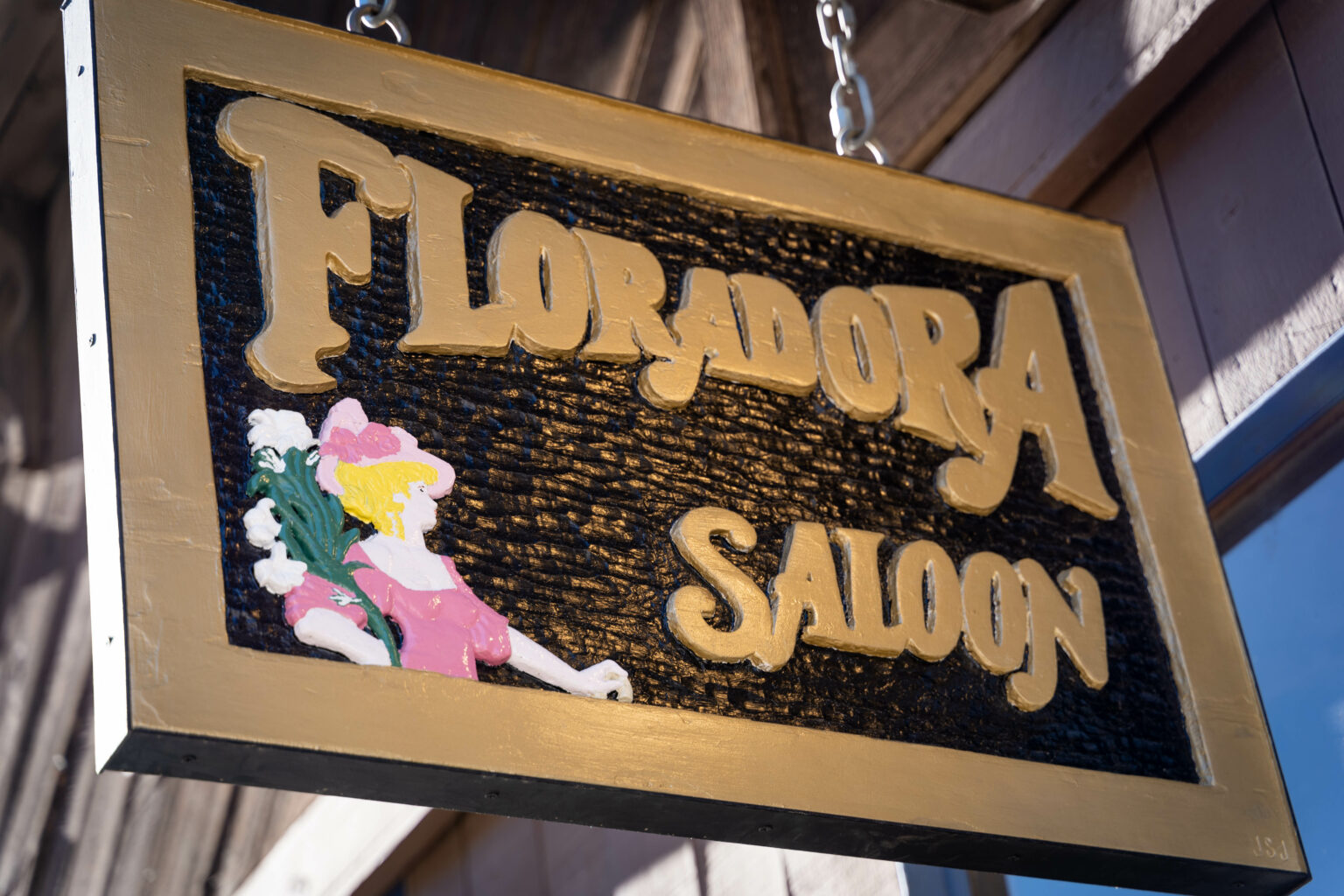 2:30 PM – 4:30 PM
If you want one of the most upscale happy hours in Telluride, definitely swing by for some French traite at Petite Maison. They offer deals on appetizers, plates, and wine.
5PM – 6PM
A high-end restaurant with low-key vibes, definitely check out the Cosmopolitan's happy hour— or to splurge on dinner! Happy Hour comes with discounted craft cocktails and half-off sushi rolls.
4PM – 5PM
The best cocktail lounge in Telluride will get you… there. Happy hour here, er— there!—comes with great deals on classic cocktails, wine, and special small plates.
#5 Telluride Free Box
Located along the Pine Street side of the Floradora Saloon is a wall of cubbies full of donations. It's always worthwhile to give them a sift! You'll definitely find plenty of clothes and books.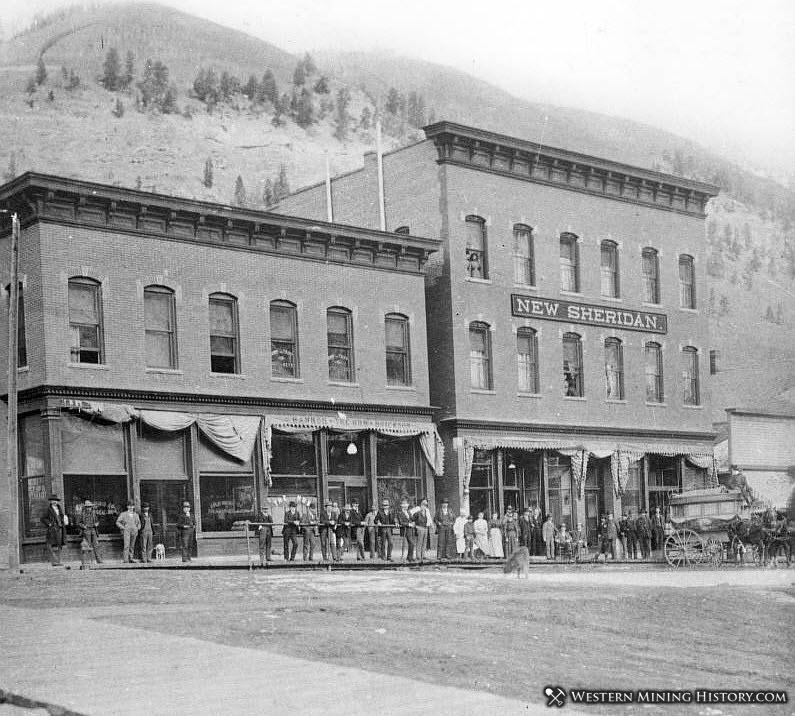 #6 Self Guided Historic Walking Tour
Be your own guide in one of the most historic and fascinating towns in Southwest Colorado! This map will take you to Telluride's oldest buildings and share the history behind them. Sightsee, learn a little, and enjoy how picturesque this destination truly is. This is a particularly great way to spend the morning— especially if you grab a cup of coffee and pastry from Baked in Telluride to start.
#7 Farmers Market
Behold the splendor of local produce, meats, art, clothing, and other really good stuff! Bring your best straw hat and basket, the Telluride Farmers Market brings the rocky mountain looks every Friday on South Oak Street from June to October.
Worth the Splurge
If you're going the budget route in Telluride, why not reward yourself? While Telluride's shopping and lodging can certainly make a dent in the ol' pochette, some things are well worth the indulgence. And these recommendations aren't even that lavish, so consider adding them to your Telluride to-dos.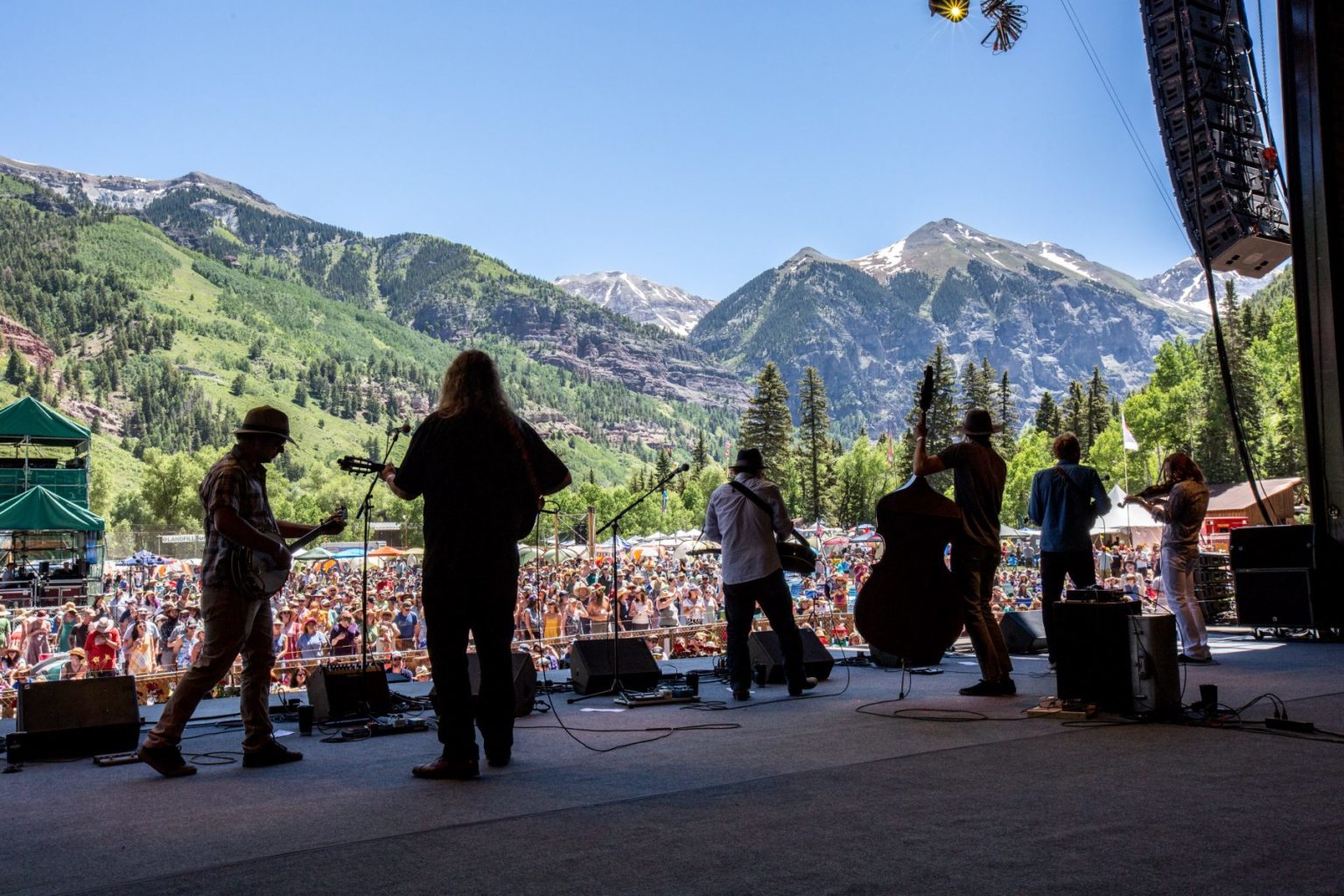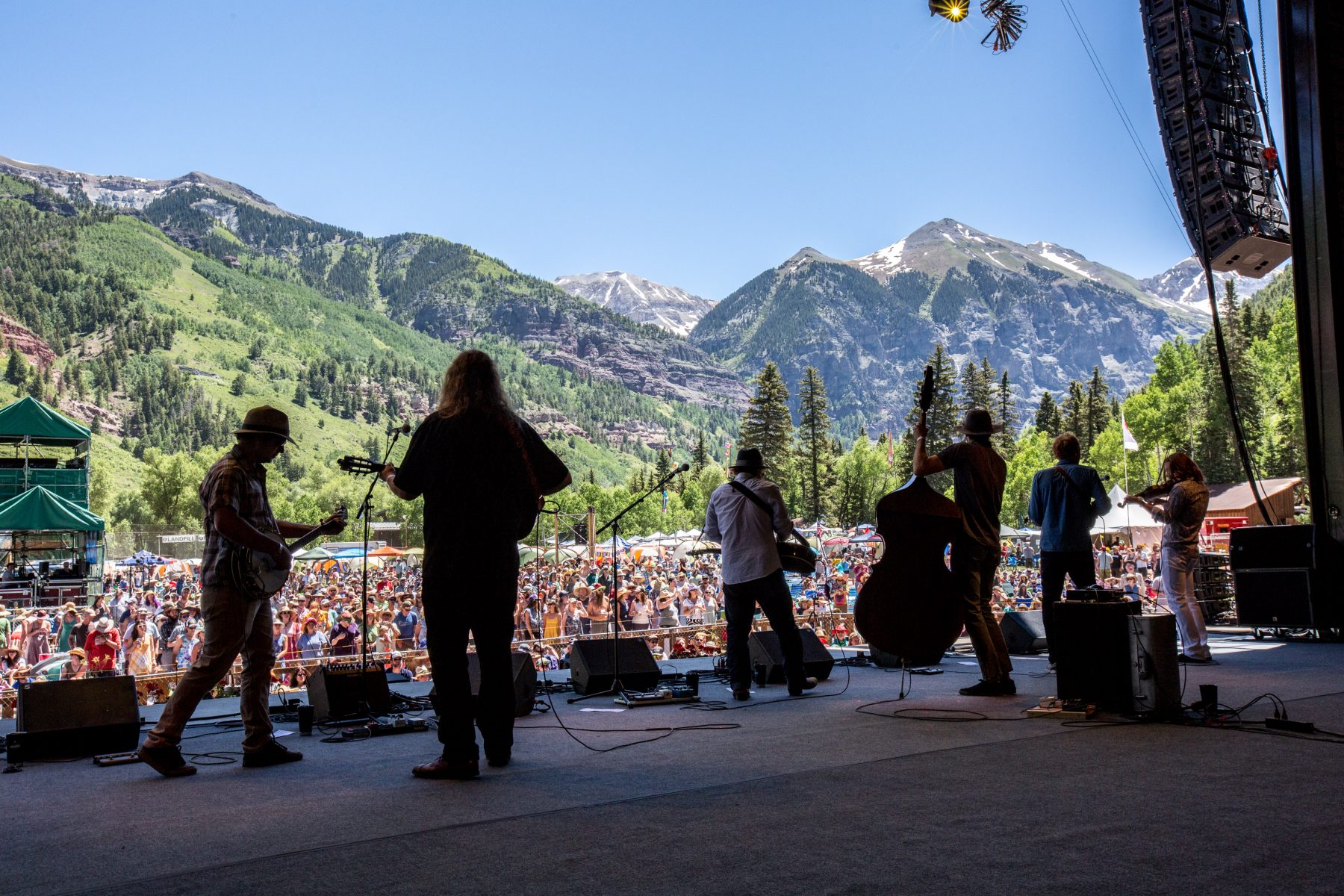 Music Festivals
Don't like Bluegrass? No worries, they've got Blues and Brews! Not into blues or brews? How about the Telluride Jazz Festival! Don't like jazz either? … Are you sure? Because every single one of these Telluride music festivals is bound to knock your Smartwool socks off. And if you decide you just can't make the splurge, there are always free events during these festivals as well.
Bluegrass is definitely Telluride's most popular music festival. Thousands get down with the banjos and fiddles for 3 days in late June. Tickets typically sell out fast for this one!
Another widely popular festivity that fills the box canyon with good beer and even better bass. This event also runs for 3 days in mid-September. Easier to snatch tickets for this soiree!
Probably the easiest Telluride music festival to grab tickets for— at least for now! Get ready to shake it to some world-renowned jazz and soul for 3 days come mid-August.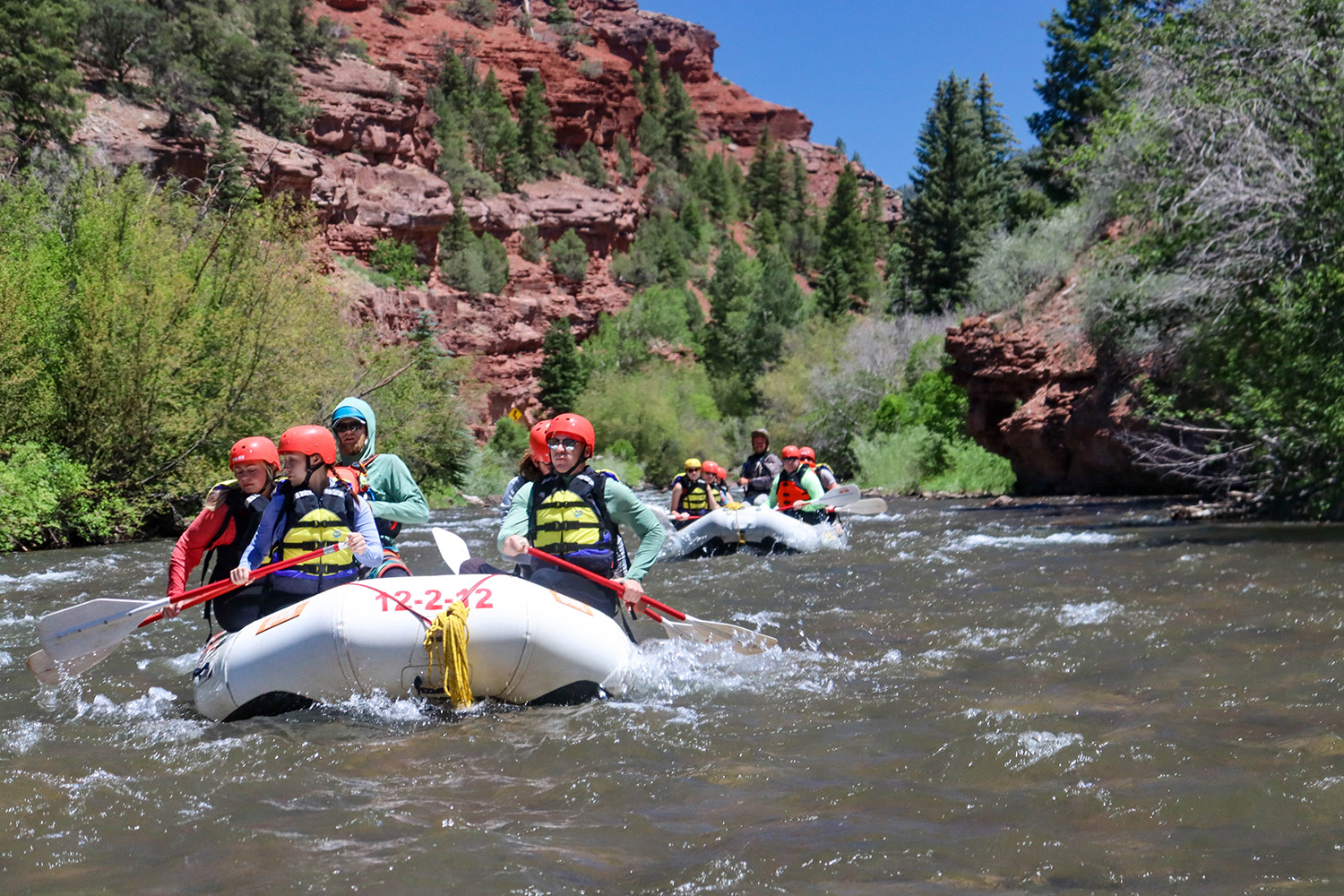 Rafting the San Miguel River
Telluride and outdoor adventure are basically synonyms, almost as much as "whitewater rafting" and "Colorado come spring"
The various waterfalls that come trickling and thundering down from Telluride's backdrop are the headwaters of the San Miguel River. If you drive out of town a few miles, the river begins to take shape as one of the funnest paddling trips in the entire Southwest.
The San Miguel ripples through a narrow and twisting waterway where guides and guests have to navigate the entire time. In combination with the friendly gradient, it makes for constant class II and III rapids that bring the excitement without being intimidating. All nestled in gorgeous red rock scenery! You can raft the San Miguel for a couple of hours up to two days.
Last Tips
We know you're eager to get on to Telluride's spectacular trails, glittering rivers and lakes, and jaw dropping peaks. So we'll do some last, quick-fire tips here before you head out:
Alrighty then, that's that for our tips and tricks. Enjoy your adventures in and around To Hell You Ride, you baller you.
More Reading
4 Elusive Colorado Whitewater Rafting Trips
Get New Blog Posts in your Inbox