The Health Benefits Of Spending Time In The Wilderness
By Kolben • December 27, 2018
The Health Benefits Of Spending Time In The Wilderness
As if you needed another reason to escape from everyday life and reset in the wilderness. There are actually many great health benefits to spending time out in nature, especially with friends and family. Spending active time outside can improve our physical health as well as our mental health. The outdoors keep us refreshed and connected to our surroundings and the people in our lives which is why it is so beneficial to go out and explore the wilderness. Obviously to list of fun things to do in the outdoors is nearly endless, but we are partial to raft trips for our dose of "wilderness therapy". A raft trip is perfect because it is the perfect mix of adventure, relaxation, and inspiration to refuel the mind, body, and spirit.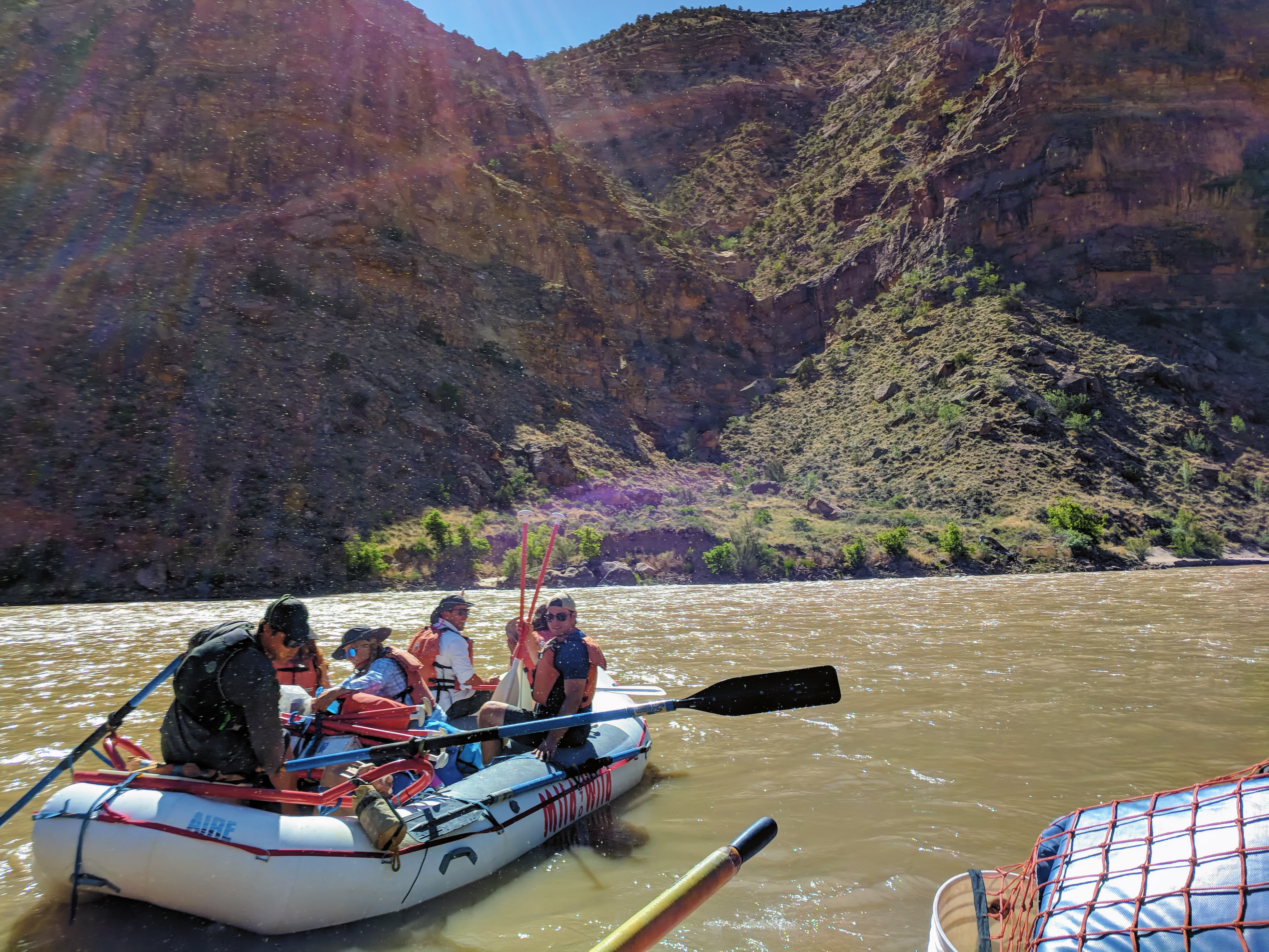 Rafting is a perfect way to enjoy the fresh air, travel past beautiful scenery, and spend time with the people you love! Get ready to float, splash and play in the sun on a great family-friendly river in the Southwest area: the Colorado River.
Our Recommended Trips For Resetting With Your Family
Moab, Utah, is a beautiful place to escape everyday stress and city life. The town is centered around outdoor adventure, and one of these activities is the Colorado River. This river has a very mild flow to it which makes it perfect for families.
If you're a first-time rafter and not sure your group will want to commit to a whole trip, the Moab Splash and Dash will be a great fit! This short afternoon activity will introduce you to the water and the raft with just a few splashes. This is a great starting point for getting outdoors and enjoying fresh water!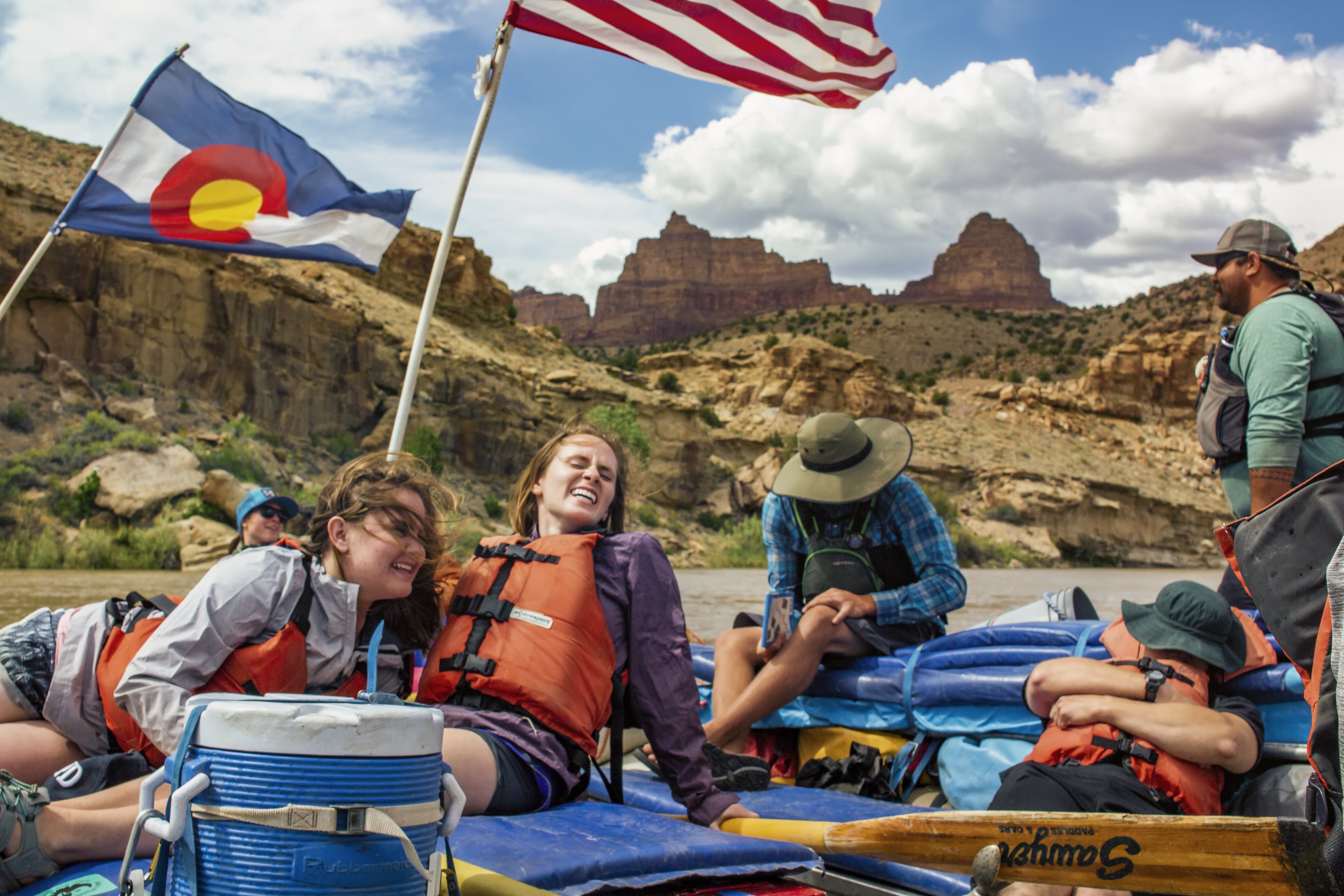 Now, get into full rafting mode with one of our half day, full day, and multi-day trips! These trips will allow you to view the picturesque scenery of Castle Valley on the Colorado River that you won't want to miss. The beautiful red rocks and canyons are breathtaking and will surely take the stress away! In the heat of the desert, enjoy the cooling splashes and relaxing float. Kids will love this chance to swim in the refreshing river and play in this natural environment. They'll also have time to play fun games on the water and play on the sandy beaches.
If you and your family are in need of a mild getaway, hop on the two or three-day trip! Relax by a campfire, tell stories, and absorb the natural beauty that surrounds. There is a welcoming vibe and no judgment on these trips. Let go and have some fun; this is a great chance to fully embrace the camping experience.
Moab, UT Rafting - Castle Valley
Being in nature, especially with friends and family, has many health benefits. The inspiring landscape and sense of adventure can really increase mood and energy levels. It is a welcoming platform to grow with others. These types of getaway trips in nature help give perspective to our cluttered and busy lives. All you have to be concerned with is gazing at the grand red rock canyon walls and cooling off from the summer heat. Experience the amazing adventure vibe of Moab and a family raft trip that will surely leave you feeling happy and healthy!
Interested in learning more about the health benefits and healing effects nature can have. Check out The Nature Fix by Florence Williams
More Reading:
7 Things To Know Before Going On A Multi-Day Raft Trip
Get New Blog Posts in your Inbox